I discovered at a very young age that the hardest part about learning to ride a bike was the pavement. As kids, my brothers and I built makeshift dirt jumps in abandoned construction lots and we encouraged each other to do crazy stunts. Back then, we thought we were professionals soaring 50-feet through the air, when in all reality, it probably looked more like this.
I grew up in a family where we were encouraged to be active. My brothers and I were three-sport athletes and could always be found camping on the weekends and playing with friends. Yet, one activity was always our go-to when boredom struck, and that was biking. Whether it was racing each other down the sidewalk or mountain biking in the foothills, we always found somewhere fun to ride.
It's still never hard to find an amazing spot to ride since Idaho has some of the best mountain biking trails in the Northwest. Your options include jumps, wet ground, gravel trails, hills, bridges, mountains, twists, and turns, to name a few. Given that there are more than 19,000 miles of biking trails throughout Idaho, I couldn't include them all. Instead I chose a few of my favorites.
Tamarack Resort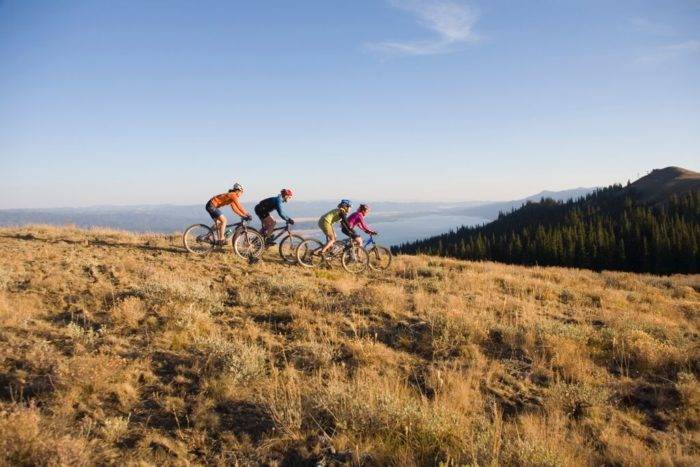 Difficulty: Intermediate
Elevation (ft): 4,975
Tamarack's network of pristine biking trails has over 30 miles of IMBA (International Mountain Bicycling Association) approved trails. Take a short 30-minute drive south from McCall to experience one of the most diverse mountain biking areas you will ever find. Show off in the Jump Park, cruise through some downhill runs, traverse the cross country trails, or surge down the downhill race track.
Ponderosa State Park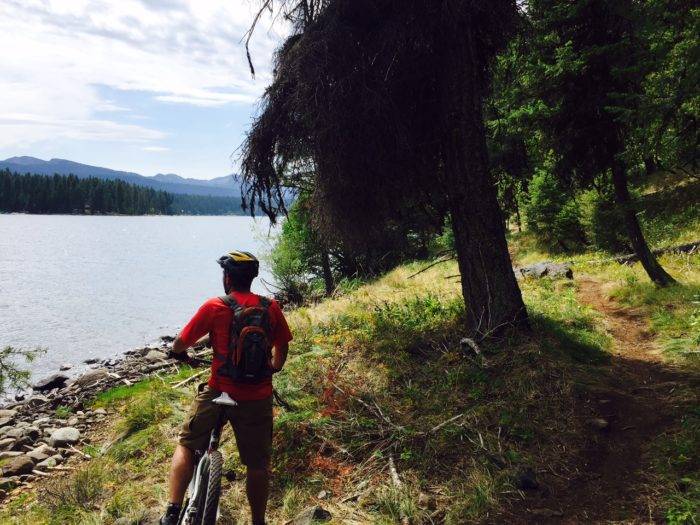 Difficulty: Beginner – Intermediate
Elevation (ft): 5,050
Ponderosa State Park is probably the most family-friendly on the list, but that doesn't mean you won't work up a sweat. There are plenty of trails, such as the Huckleberry Bay Loop Trail, that will put experienced riders to the test. Cruise through the 150-foot tall Ponderosa Pines and alongside the shore of Payette Lake in McCall. The trails twist through the peninsula that juts out into the lake, making for one of the most unique rides on my list.
River Run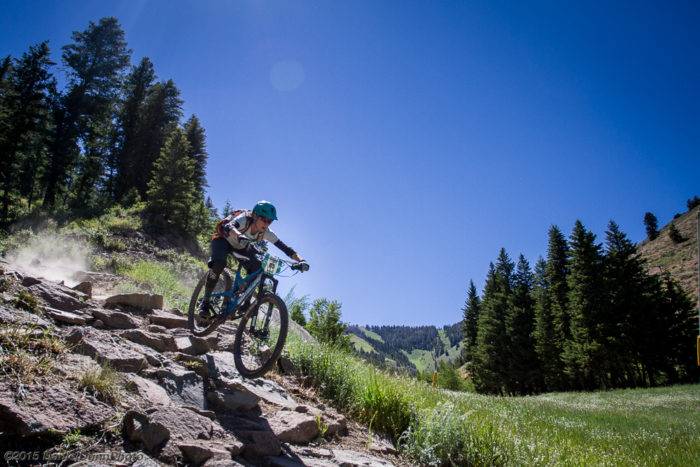 Difficulty: Intermediate
Elevation (ft): 5,830
The River Run trail is a heart-pounding lung-buster that has multiple switchbacks and connects to the Warm Springs Traverse. This track flows through the forest and at times is extremely steep. The downhill portion of this trail is highly touted amongst riders and the final stretch is a fast decline where you reach high speeds that really let it rip.
Honorable Mentions:
Red Creek Via Spooky Trail, Victor, ID
Warm Springs Trail, Ketchum, ID
Table Rock, Boise, ID
The trails outlined above are only a few of the 19,000 miles of trails that snake throughout Idaho. There are variations for every skill level, so make sure you check out more options within the Gem State by clicking here. I'll see you out on the trail.
This author is a paid content writer for Idaho Tourism.

Published on October 30, 2015