Marissa Pedersen worked in partnership with Visit Idaho to create this Travel Tip.
If you're looking for a fun winter weekend getaway, check out Northern Idaho. The area has multiple ski resorts, restaurants, and breweries to enjoy during your trip. I visited with my family for my young son's first ski vacation, and we couldn't have picked a better location. Here's how to plan your weekend in Idaho.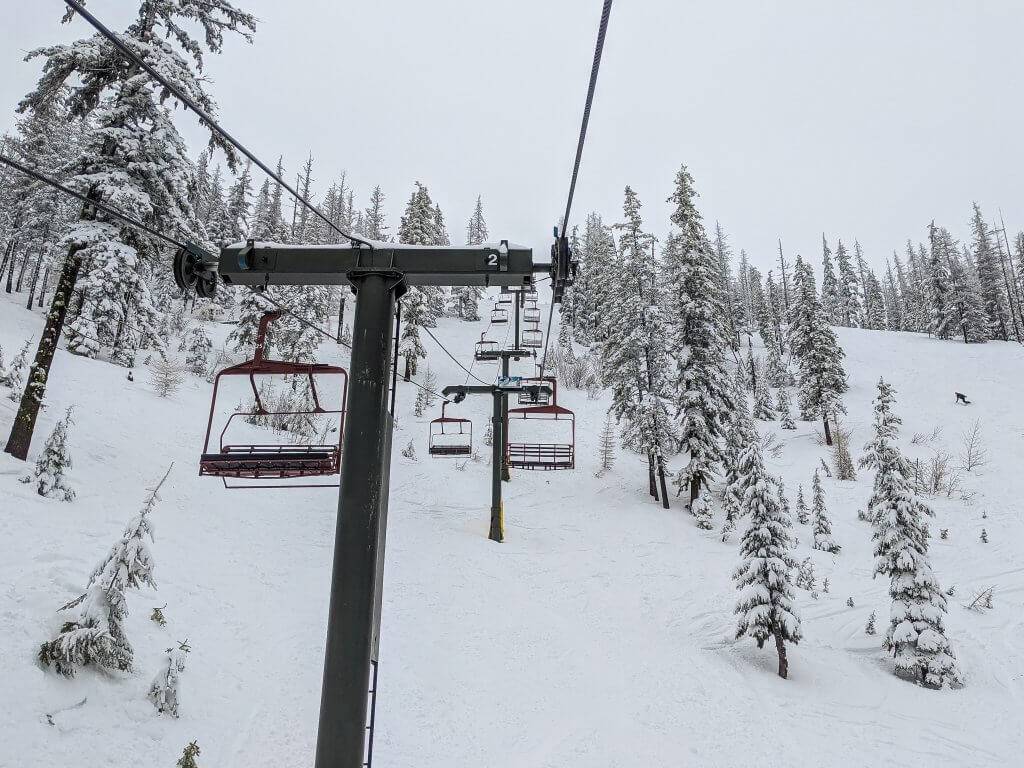 Day 1: Silver Mountain Resort
While you can easily drive to Idaho, you can also take a quick flight from many places in the Pacific Northwest. Our flight from Seattle to Spokane, Washington, took less than an hour, and by 9 a.m., we had landed, picked up our rental car, and were on our way to Idaho, a mere 45-minutes away.
You can rent a car right at the airport, and the parking lot is just outside the rental car counter. I found this very convenient since we had our luggage plus our ski bags with us, so we didn't have to worry about juggling them onto a shuttle.
I recommend stopping in Coeur d'Alene for a quick brunch before you start the day. Ten/6 is an adorable restaurant for brunch with an Alice in Wonderland theme. You'll want to get the beignets to start and try the Eggs Royal special for your meal (their take on Eggs Benedict).
Once you're done, get back on the road to drive a little over an hour to Silver Mountain Resort. This resort is at the base of Silver Mountain, which makes it easy to drop off your luggage and change while you're minutes away from the lift. There's also a lodge at the top of the mountain if you need a late lunch or snack in between your runs.
When you've had your fill of skiing for the day, head back to your room to change into your swimsuits. There's an indoor waterpark called Silver Rapids at the resort, which is fun for both kids and adults alike.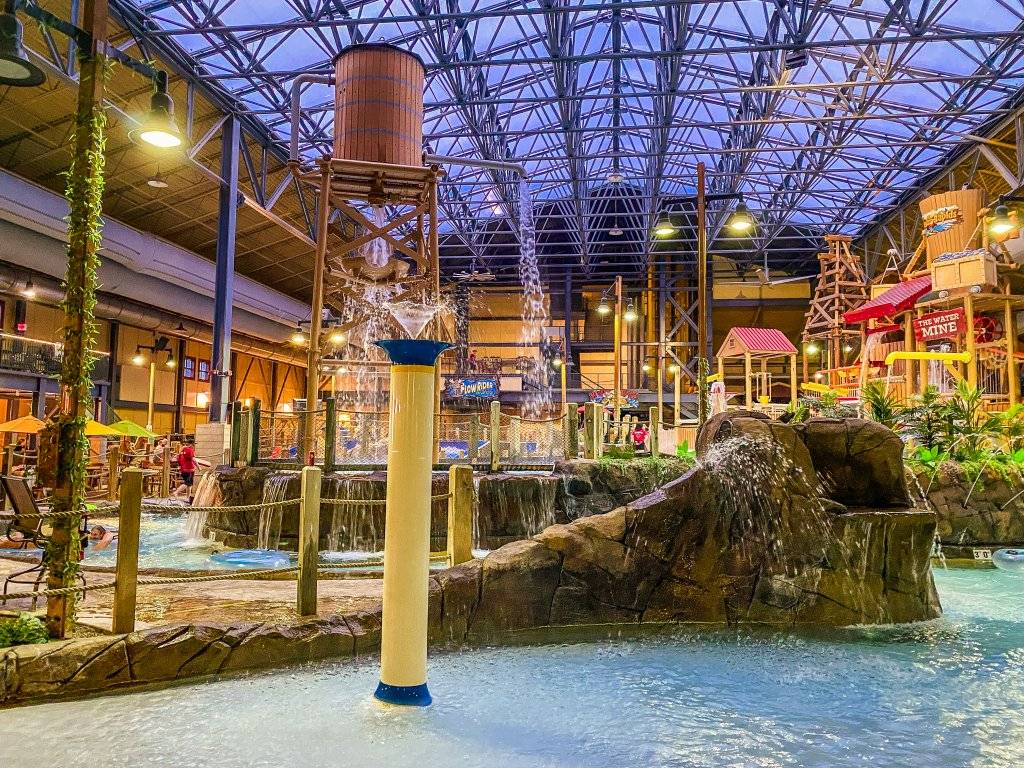 The waterpark has a variety of different areas suited for kids based on age. My one-year-old loved the toddler areas with fountains and small slides. It also has huge slides for older kids that utilize tubes and rafts. It's a guarantee the whole family will be tired after your first day in Idaho!
Day 2: Lookout Pass
The next morning, you can grab coffee and breakfast at the resort before heading out to Lookout Pass Ski and Recreation Area. This mountain is only about 30 minutes east, so it's a short drive. While it's a smaller mountain, it's known for incredible powder, so you'll likely have a great day skiing.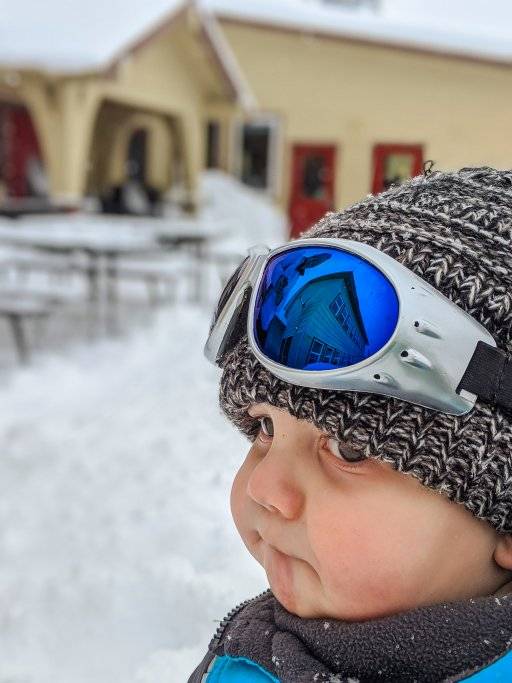 One of the unique things about Lookout Pass is part of the runs are in Idaho, while part of the runs are in Montana. It was fun to alternate skiing in two different states! There's a cafeteria in the lodge as well as a bar when you're ready for lunch.​​​​​​​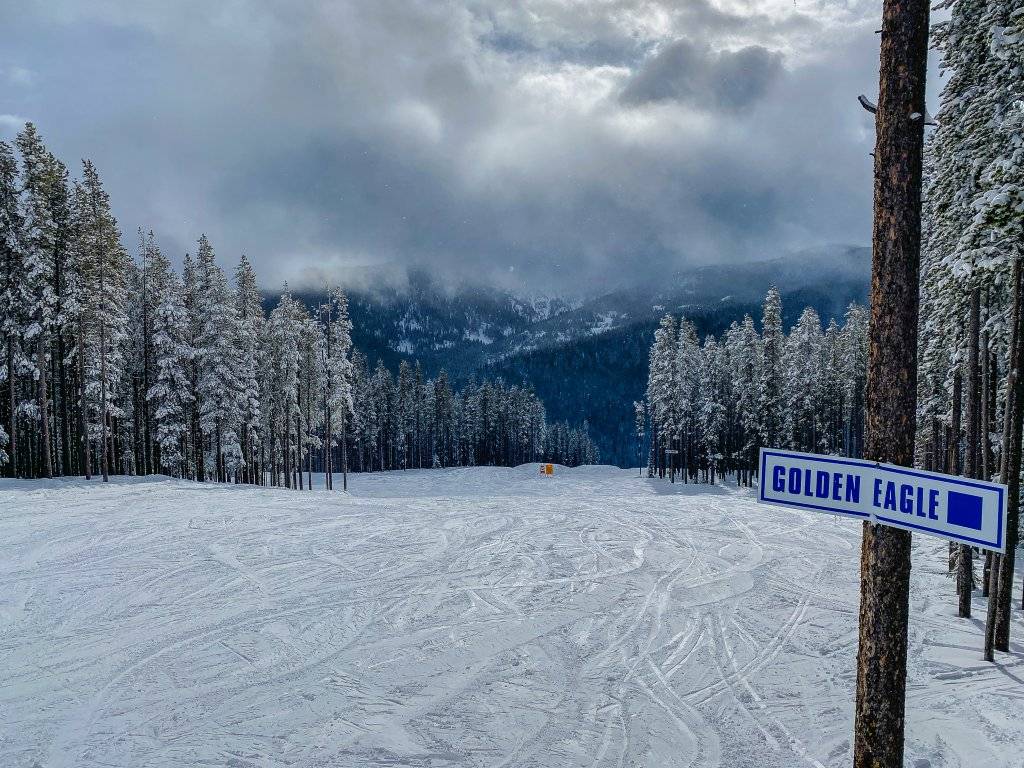 After you're done for the day, you'll drive 1.5 hours north to Sandpoint, just in time for dinner. MickDuff's Brewing Company has a great selection of soups, sandwiches, salads and burgers. I recommend the grilled salmon sandwich. The brewery also has a large selection of beer to choose from, or order a beer sampler and try six different brews.
Schweitzer Mountain Resort, about 30 minutes north of Sandpoint, is your final destination. Check into your cozy accommodations, stow your gear in the convenient storage room, and get ready for your next day of skiing.
Day 3: Schweitzer Mountain Resort
In the morning, enjoy a complimentary breakfast at the hotel's restaurant. You're only a minute away from the lifts, so you can start skiing as soon as the lifts open. There are dozens of different runs at Schweitzer with varying terrain, so you can easily find runs that suit your skill level.​​​​​​​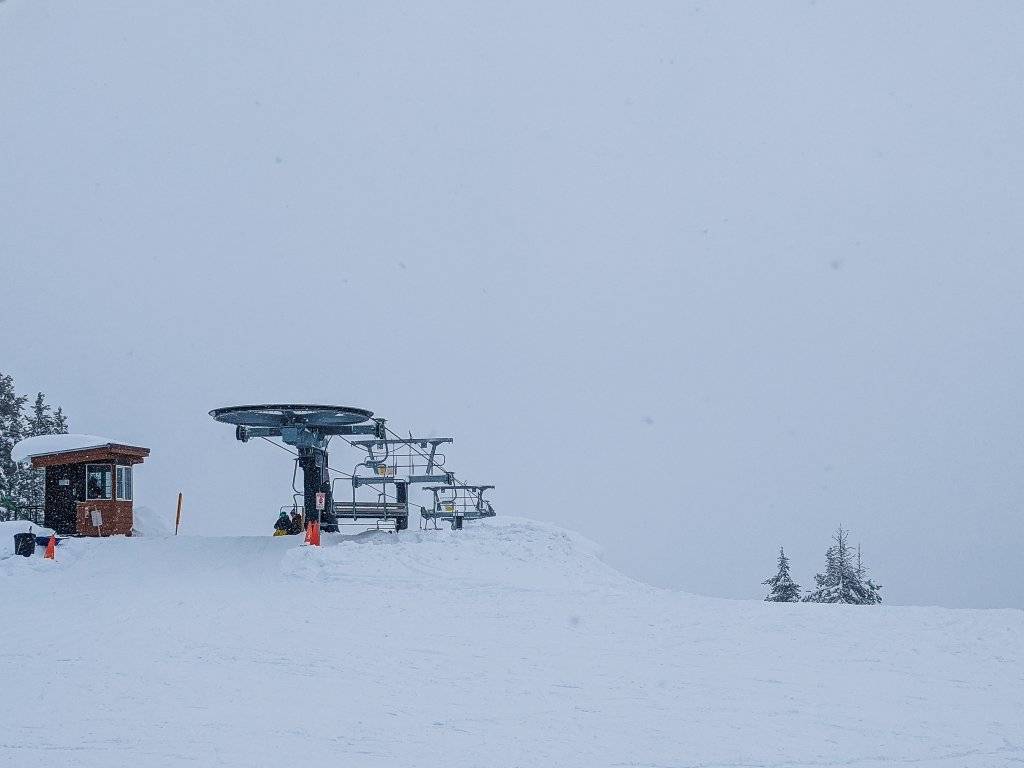 There's a large lodge at the base where you can choose from pizza, mac and cheese, and other favorites for lunchtime refueling.
If you have an afternoon flight, you might choose to spend the morning skiing and then head back down the mountain to Sandpoint for lunch before continuing on to the airport. Matchwood Brewing Company is one of the newest breweries in Sandpoint and has an impressive menu. It is also very family-friendly and its large dining area gives you plenty of room to spread out.
Matchwood's menu offers a large selection of vegetarian options, something not often found in brewpubs. I recommend starting with the mac and cheese balls followed by the vegetarian Reuben. Try a beer sampler to find your perfect craft brew.
If you are flying out of Spokane, allow about 1.5 hours for the drive from Sandpoint. My family had a blast exploring the ski areas in northern Idaho and can't wait to come back again!
Feature image credited to Marissa Pedersen.
Marissa Pedersen is a travel writer and photographer based in Seattle who runs the blog Postcards to Seattle. She loves going on weekend trips exploring the Pacific Northwest by hiking, snowboarding, or anything that takes her outdoors.

Published on December 22, 2020