This is a sponsored post.
Winter may feel like the time of year to bundle up and stay in, but in Idaho, winter means you have access to tons of family-friendly activities. One of my favorites is snowshoeing. For those looking to try out this adventure, Harriman State Park in eastern Idaho is a great spot to gather the family, strap on some snowshoes and get exploring.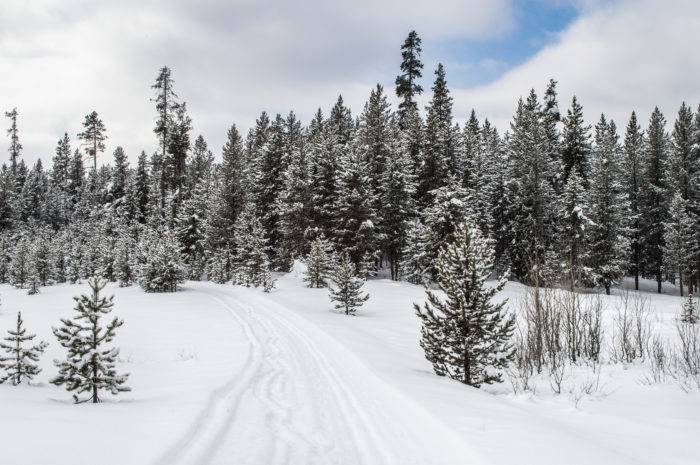 There are multiple trails to explore at Harriman State Park, but the River Ranch Loop is one of my top picks. There are a few small hills, but overall the trail is pretty flat, making it a great novice trail. The trail runs for about 2.5 miles and hugs Silver Lake. It is relatively easy, making it a fun adventure for the whole family. You may even spot some of the local wildlife if you're lucky.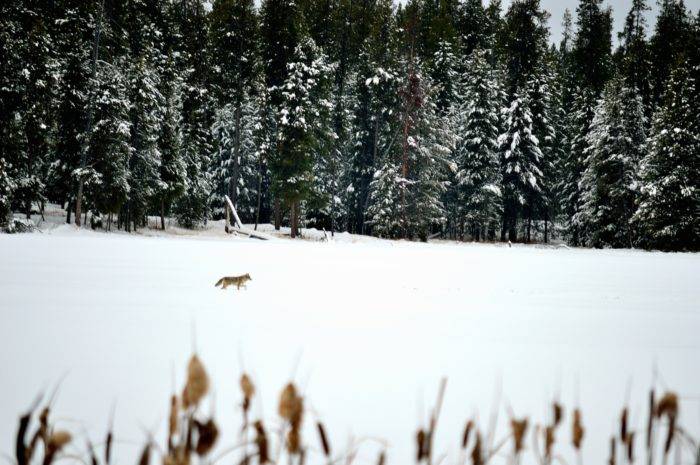 There are multiple buildings to see, including historical cabins and homes not far from the park entrance. It tends to look like a winter wonderland with the glistening snow and icicles dangling from the surrounding buildings.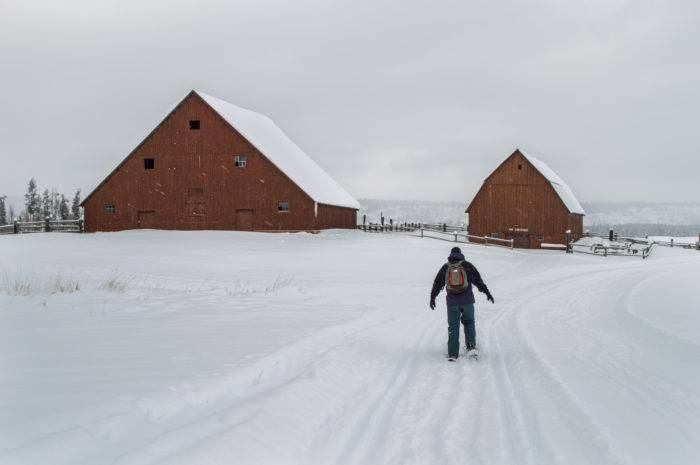 At the Jones House, you can take a break from the trail and warm up inside by the fire with some delicious hot chocolate.
If you're looking for a trail that offers a workout, check out the Ridge Trail, which is the park's most difficult trail. It's 2.2 miles long, and it has a 400-foot elevation gain and steep slopes. On the plus side, you'll find excellent views of the Tetons and Silver Lake.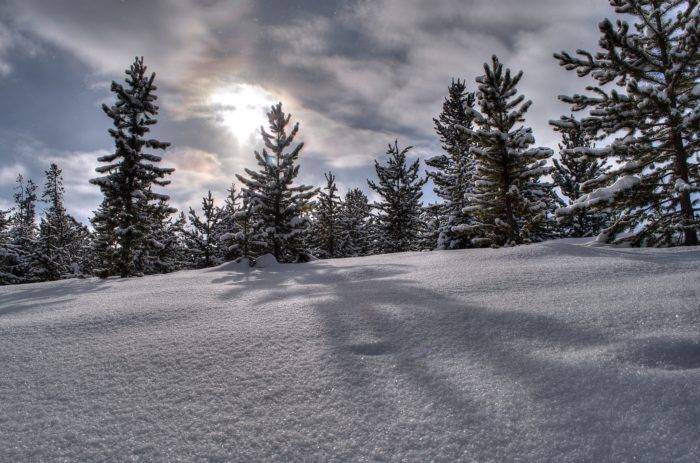 If you'd like a trail that is more family-friendly, check out Meadow Loop, which is 2 miles long and is relatively flat running along a vast meadow. You can stop at Becker Warming Hut along the way to take a breather and warm up by the fire.
One of the most peaceful trails has to be Thurmon Creek Loop. The 2.8-mile long trail offers an easy going route in the midst of a lodgepole forest.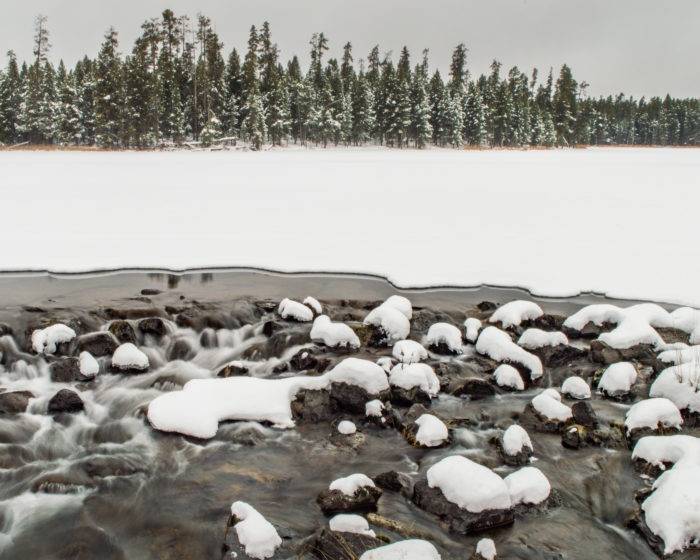 Directions to Harriman State Park: Take US 20 past Ashton for about 18 miles and turn left toward 167/Green Canyon Road for .3 miles. Then continue on 167/Green Canyon Road as it turns for another .2 miles. Turn right at the sign and go .1 miles.
Fees: You'll need to pay a $5 vehicle entrance fee at the ranger station when you arrive. If you have an Idaho State Parks Passport, your entrance fee is covered. As a bonus, the fee or passport also covers a day trip to the nearby Upper Mesa Falls and Henry's Lake. Snowshoe rentals are available at several area locations: Henry's Fork Anglers in Island Park, BYU-Idaho Outdoor Resource Center in Rexburg, Idaho Mountain Trading in Idaho Falls and Idaho State University Outdoor Adventure Center and Barrie's Ski and Sport in Pocatello.
Trailhead Directions to River Ranch Loop: Make sure to pick up a map from the ranger station in Harriman State Park. Park in the parking lot near Silver Lake. Walk along Silver Lake for a little over a mile and turn right where Silver Lake ends, and you'll see a sign for the Ranch Loop. Walk for another .4 miles and turn right where you will see the Railroad Ranch and Key Buildings. Continue past the buildings on your way back for another half a mile until reaching your vehicle.
About the Trailheads: Trailheads are marked with blue diamonds and there is a map at each intersection.
All photos, including feature image, are credited to Josh Packer.
Josh Packer is a full-time CPA who is obsessed with landscape photography and exploring Idaho. He lives in Ammon with his wife and three boys. Find more from Josh on Facebook, Instagram and on the web.

Published on January 17, 2017