Boise benefits from its temperate, high-desert climate and location at the western edge of the Mountain time zone, giving it over 200 days of sunshine a year and long, pleasant second-summer days well into fall. Here are eight places with outdoor spaces for you to explore while getting some sunshine and exercise in the City of Trees.
1. Boise River Greenbelt
Winding its way through downtown Boise and along the Boise River you'll find the 25-mile Boise River Greenbelt. Walk, run, bike, skate or scoot on a paved, marked path through tree-lined parks, under bridges and by points of interest while you observe the local flora and fauna. Check out trail etiquette guidelines here.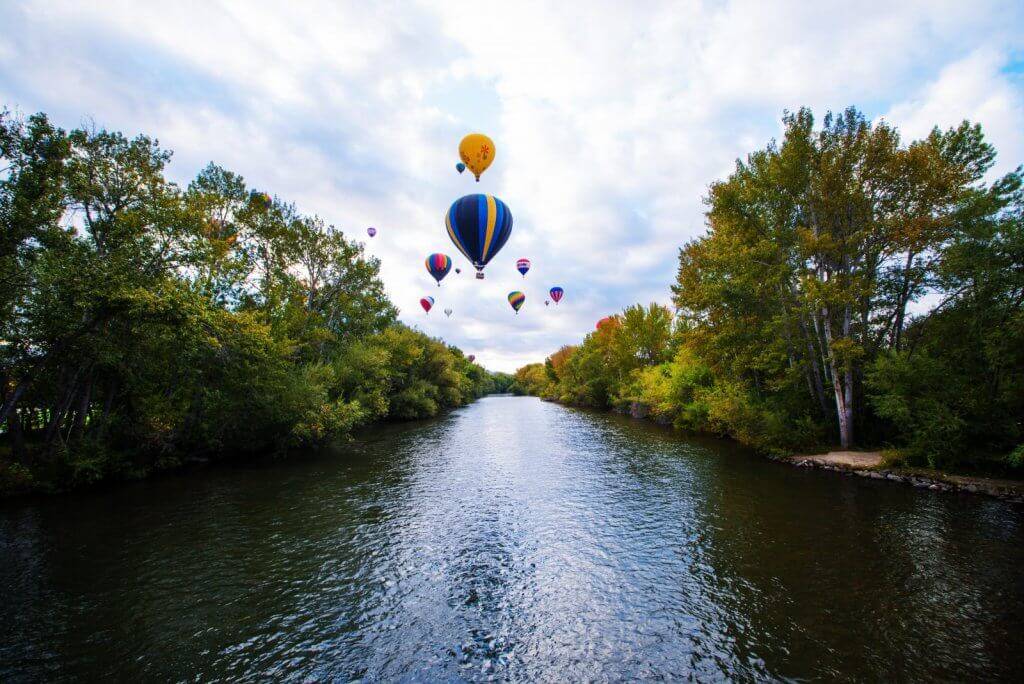 2. Morrison Knudsen Nature Center
A great place to begin your greenbelt stroll is at the MK Nature Center, which has an entrance just off the paved path. Sitting on 4.6 acres, the MK Nature Center is a unique urban wildlife habitat, which is home to a variety of birds, fish and small mammals. Take the tree-covered interpretive trail (open sunrise to sunset every day) where you'll learn about the various wildlife in the area. The Visitor Center (open Tuesday-Sunday, 10 a.m.-3 p.m.) houses displays, hands-on activities and a gift shop.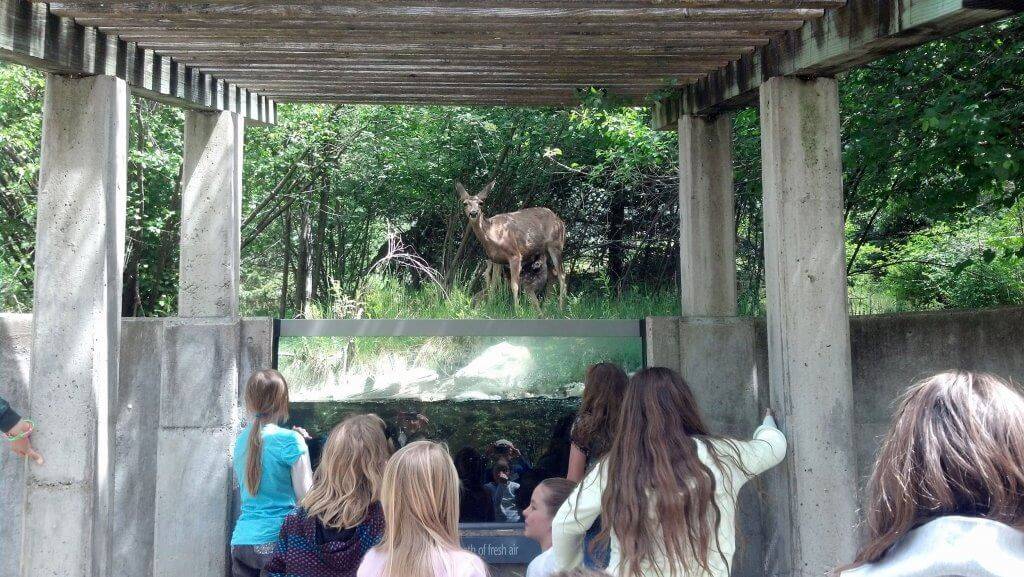 3. Anne Frank Memorial
After your wildlife encounter, head west on the greenbelt 1.5 miles to the Idaho Anne Frank Human Rights Memorial. This International Site of Conscience pays tribute to Holocaust victim and diarist Anne Frank and was constructed to inspire education, discussion and action regarding the human rights issues facing our world. Get your steps in while taking the self-guided audio tour. The memorial is open 24/7 and admission is free.
4. Boise Whitewater Park
Continue your exploration of the greenbelt by heading 2 miles west to Boise Whitewater Park, where you'll find surfers and kayakers challenging a wave in the middle of the river. The wave can be shaped and follows a weekly schedule. Boise Whitewater Park, along with its neighbors — Bernadine Quinn Riverside Park and Esther Simplot Park — form one of the largest urban boating and boarding centers in North America and make the perfect place to cool off or enjoy a picnic before returning to your greenbelt adventure. All parks are open sunrise to sunset.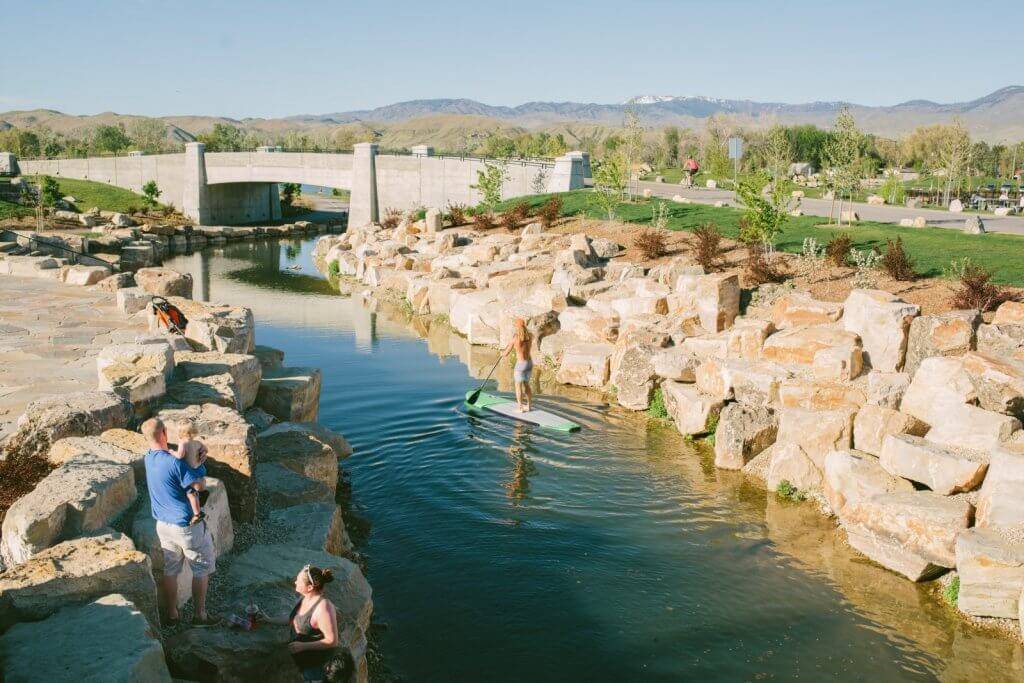 5. Camel's Back Park
If you're looking for a hike or a ride with a view, lace up your shoes or hop on a bike for a trek to the top of Camel's Back Park. You'll be rewarded for your effort with a grand view of downtown Boise (this also makes a great spot to catch a sunrise or a sunset). Enjoy a picnic in the park, play tennis or sand volleyball or bust out some reps at the Bodybuilding.com outdoor gym. The park provides access to the Ridge to Rivers Trail System — a network of over 190 miles of single-track trails ideal hiking, running and mountain biking. Camel's Back is open sunrise to sunset.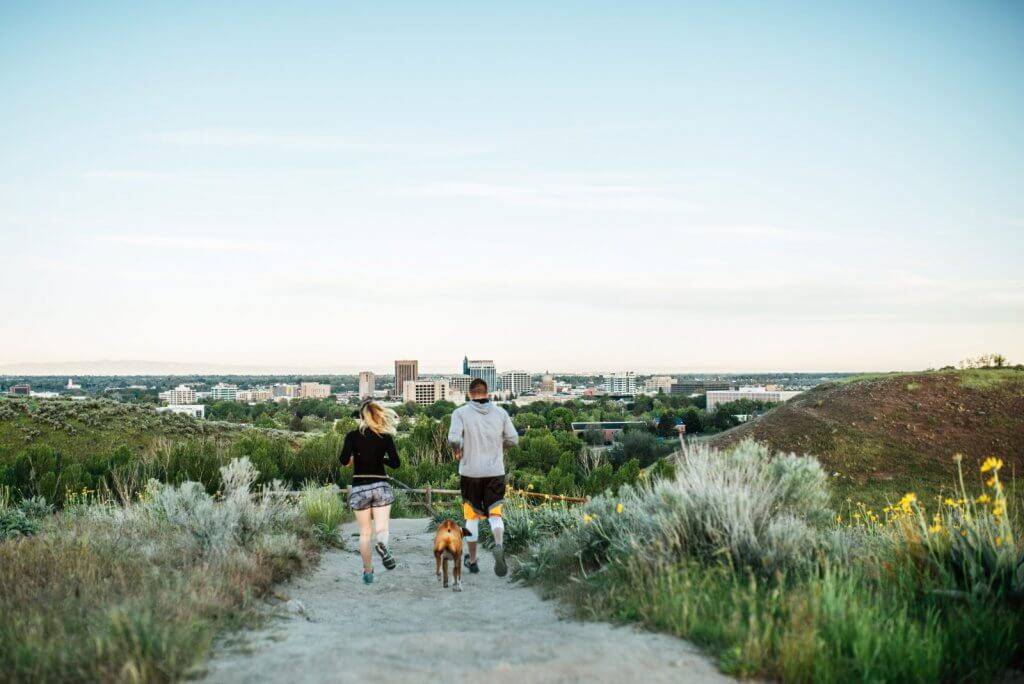 6. Boise Depot
For a bird's-eye view of the city skyline, head to the Boise Depot. This Spanish-Colonial-style former train station is on the National Register of Historic Places and sits on the rim of the Boise Bench overlooking Capitol Boulevard. Inside, you can learn the history of the depot and ride (or take the stairs) to the top of the 96-foot bell tower for a panoramic view of the city and surrounding foothills. Outside, you'll find the Platt Gardens — a lovely park with pathways, waterfalls and a koi pond — as well as two retired locomotives. The depot is open Sundays and Mondays, 11 a.m.-5 p.m.
7. Idaho Botanical Garden
Experience a burst of vibrant colors at the Idaho Botanical Garden. This lush and peaceful living museum sits on 15 acres in the Old Penitentiary Historic District near the Boise Foothills. Discover an impressive array of native and adapted domestic flowers, plants and trees as well as art and a koi pond. The garden is open Monday-Sunday, 9 a.m.-5 p.m. Admission is $9 for adults, $7 for seniors and $4 for ages 4-12 (children under 3 are free).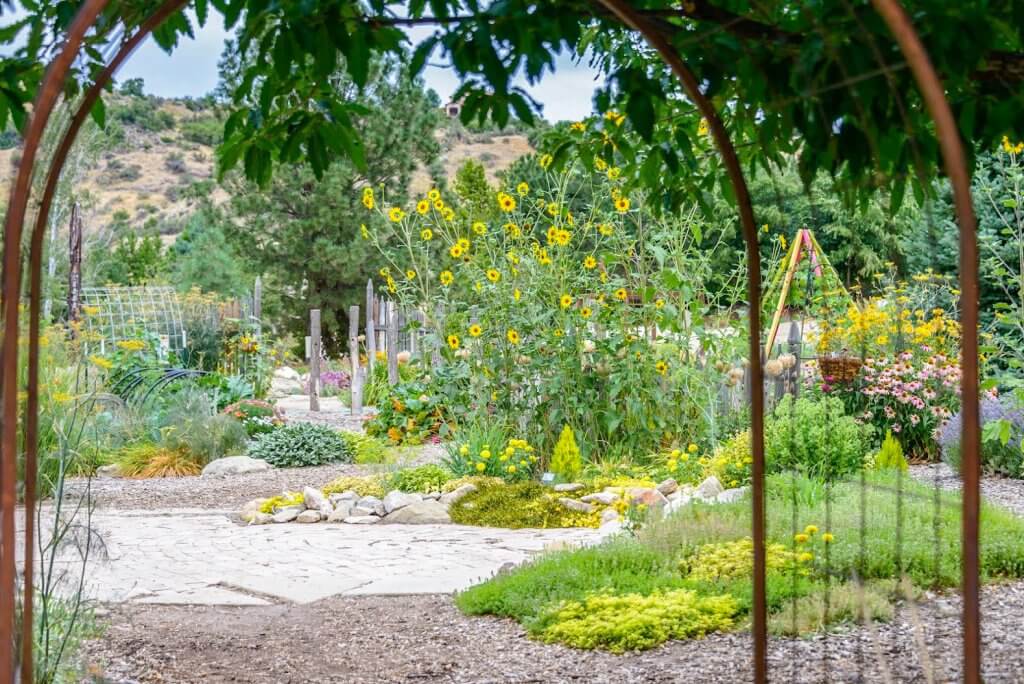 8. Lucky Peak State Park
Just a car ride conversation away (about 20 minutes) — or a longer but enjoyable greenbelt bike ride (about an hour) — lies Lucky Peak State Park with its abundance of outdoor recreation opportunities. Named for the gold mining at nearby Shaw Mountain, Lucky Peak is an ideal destination to pack a picnic and enjoy swimming, fishing, stand-up paddleboarding or boating at the state park's three designated areas: Sandy Point (beach & swimming), Discovery Park (picnicking) or Spring Shores (marina with watercraft rentals and a convenience store). Sandy Point is open 8 a.m. to 4 p.m., daily; Discovery Park and Spring Shores are open sunrise to sunset.
Wherever you go when visiting Boise, and however you choose to get there, you'll enjoy the opportunity to do it your way while finding stunning sights and friendly faces along the way. Find other Boise Travel Tips here.

Published on July 9, 2021