Angel Abaya worked in partnership with Visit Idaho to create this Travel Tip.
It's been far too long since we've been able to listen to hours of live music, laugh at a couple of comedy shows, attend yoga classes all day, or dance for five nights straight. The return of live music is going to reach its peak at this year's Treefort Music Fest, set to take place September 22-26, 2021 in downtown Boise.
There are nearly 500 bands at 30 venues throughout downtown, plus Treefort's 11 forts will bring more than 100 artists, creators, makers, and visionaries for panels, performances, and workshops for the five days of Treefort.
This won't be your typical Treefort, as the fest usually convenes at the end of March. Not only is it a once-in-a-lifetime version of the fest because of the season, but it's also going to feature new venues and events.
Dive into the exciting programming that will surely be something to celebrate.
New Venues + Events
In addition to Treefort favorites like the Main Stage, El Korah Shrine, Linen Building, Neurolux, and The Olympic, new venues are joining the fun. LED, Mad Swede Brew Hall, KIN, Lost Grove Brewing, Sanctuary Space (First Presbyterian Church), The Hideout (114 W Front Street/Woodland Empire parking lot), and Western Proper will all be official venues this year.
The first live music show of Treefort 9 will be at 4:30pm on Wednesday, September 22nd at Main Stage — that's right, the Main Stage is open all five days of the fest this year! Following the kickoff will be stacked lineups in several other venues designed for various tastes before the Treefort world expands on Thursday with additional fort programming and buzzing venues all over town.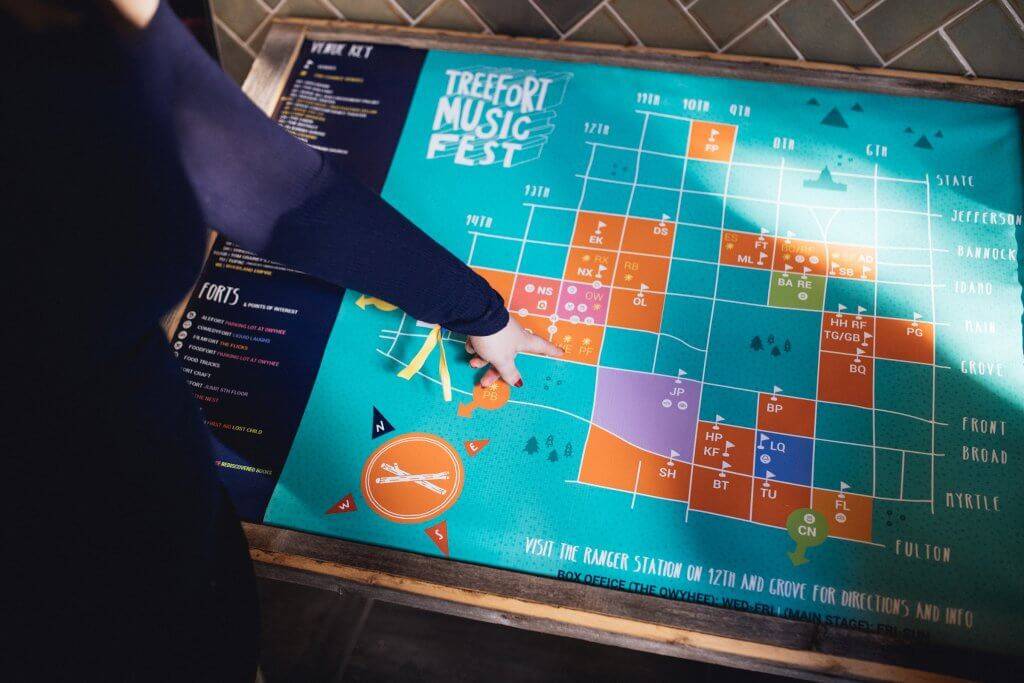 All About Artfort
Artfort is an experience within Treefort bringing light to the fine arts, performing arts, public art installations, and more. Theatre and performing arts events at LED as well as many of the art installations around town are open to the public, but some of the installations may require a Treefort Pass.
Find visual art all over downtown Boise including at The Owyhee, at the Boise Centre for Hackfort, and at the Sanctuary Space (on 12th & Grove), where you can experience a magical, new meditative area intended to bring peace and relaxation. Your favorite large-scale puppets from Colossal Collective will be popping up around the fest with some fun creatures.
In collaboration with Joshy Soul, Boise Circus Guild will be performing a late-night set at El Korah Shrine on Saturday, September 25.
Fun for the Kids
Kidfort is the favorite spot for little tots! Located at The Nest (the Idaho Power parking lot on 11th & Grove), Kidfort is open to the public and full of festivities for kids and adults alike. (Fun fact: children 12 and younger can enjoy the entire fest for free when accompanied by an adult!)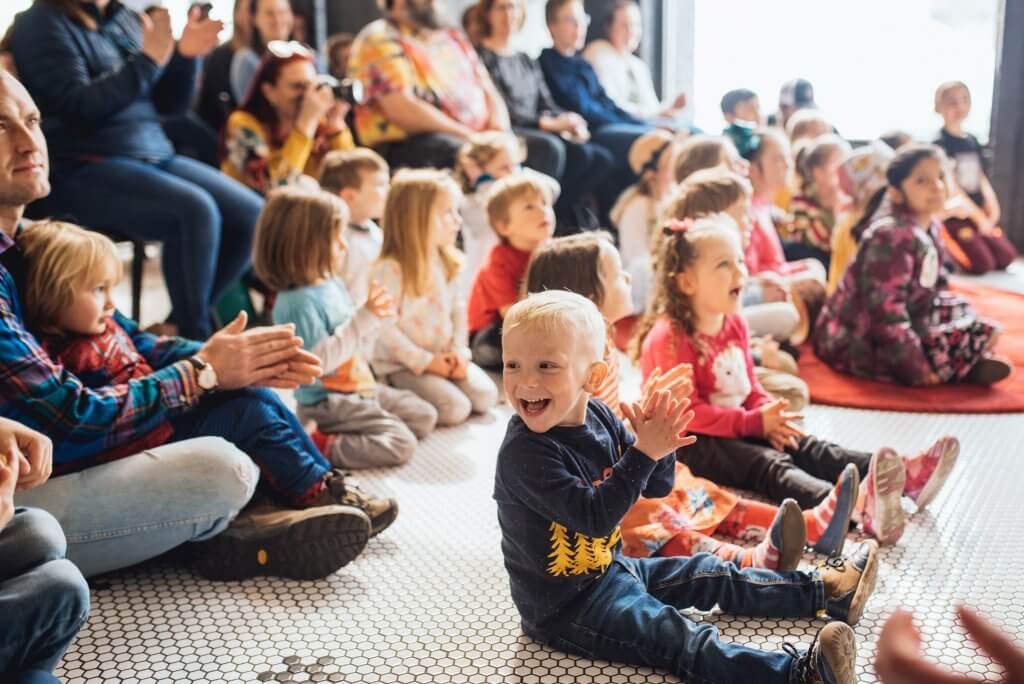 Kids will love Kidfort's many workshops, interactive events and music programming, featuring Portland children group Jessa Campbell & The Saplings, as well as local musician Belinda Bowler, who will perform music from her debut children's album.
Grab Some Popcorn
Filmfort celebrates the best of emerging independent cinema during the fest, showcasing diverse cinematic perspectives for audiences of all ages, ranging from the enigmatic to the experimental to the off-beat.
Top film picks for Filmfort 2021 include Strawberry Mansion directed by Kentucker Audley and Albert Birney, The Beta Test directed by Jim Cummings and PJ McCabe, and A Black Rift Begins to Yawn directed by Boise local Matthew Wade.
Filmfort will be screening on Friday and Saturday at The Flicks and Boise Contemporary Theater. Filmfort screenings are included in a Treefort Pass or sit back, relax and snag a Filmfort Pass. For those who can't make it to the fest, a small selection of shorts screening at Filmfort will also be available to watch for free online on FilmMakerMagazine.com starting on Wednesday, September 22 through Sunday, September 26.
Get Your Nerd On
Hackfort is about celebrating all things tech. It's not your typical conference. Hackfort encourages conversation and engagement and exists to provide a platform for people that are doing interesting or unique things with technology. Hackfort will be at Boise Centre this year.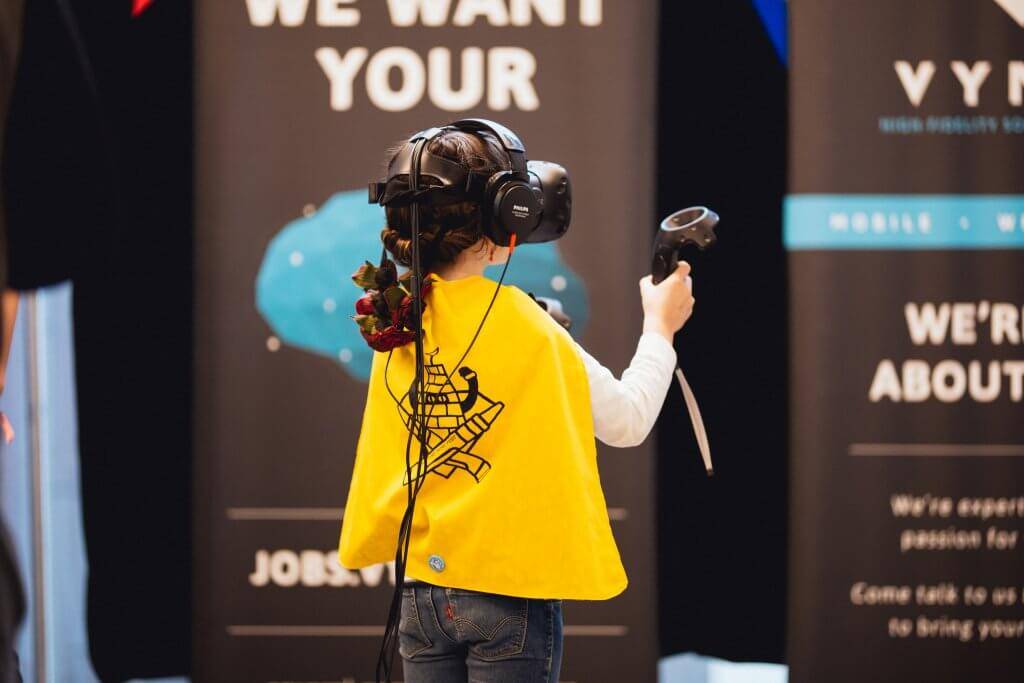 Learn about electronic warfare, green energy, cybersecurity, gaming, hacking and more at Hackfort's panels, workshops and demos. Admission to Hackfort is included in a Treefort Pass, but a Hackfort Badge will gain you priority access to all events.
Treefort is for Everyone
Treefort strives to be accessible to all patrons and music fans. Most larger venues are at ground level or have ADA access via ramp or elevator. Due to the historic nature of some venues, such as Karma and The Reef, only stairs are available. Treefort will accommodate anyone at these locations when needed.
At Main Stage, there is an elevated ADA viewing platform for improved views of the stage and grounds.
Elevator access to Spacebar is either through The Press & Pony or Boise Fry Co. and requires a passcode. Please ask a business staff member or Treefort Volunteer for the elevator code. Elevator access for The Olympic is in the back entrance via the alley. Please see a venue manager at the Adelmann for elevator access.
Treefort can make parking arrangements in their staff parking area on a case-by-case basis. Visit www.treefortmusicfest.com/accessibility for more information and to contact Treefort Music Fest to make arrangements.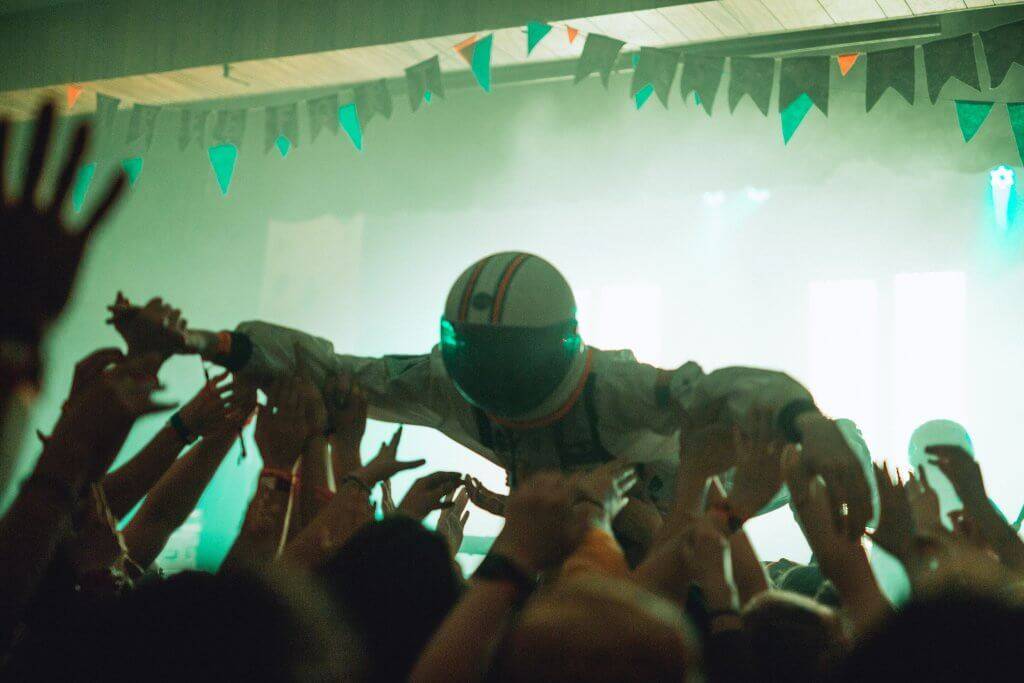 New to Treefort?
If you're in a time crunch or prefer a bite-sized version of the festival, you can get a Single Day or Main Stage Only ticket. For the full experience be sure to get your 5-day festival pass before September 1st to save $20, or you can zoom to the front of every line with a ZIPLINE pass.
Download the Treefort App to make your own schedule and you'll be able to share it with friends during the fest. Don't know any of the bands? Shuffle through Treefort's playlists to get a taste of your must-see bands.
Treefort takes over dozens of downtown venues during the fest, making it super easy to jump from venue to venue by walking, biking, boarding, scooting, or taking the special Treefort public bus route, Treeline! If driving to the festival, go for street parking on the outskirts of downtown Boise and walk down to the festival.
The safety of the Treefort community is the number one priority. As such, new entry requirements will be implemented this year. Learn more about those requirements here.
For more information, go to www.treefortmusicfest.com, or follow Treefort on Twitter and Instagram.
Feature image credited to Matthew Wordell/Treefort.
Angel Abaya works on the Treefort Music Fest Communications Team. She is also the Program Director for Boise-based performing arts company, LED, as well as a musician in the LED band. She recently released a solo EP called Quaranmood via record label Earth Libraries, and is working on her debut solo album.

Published on August 24, 2021