The X Games are back in Boise for the third year and there's no shortage of awesome ways to experience it for yourself.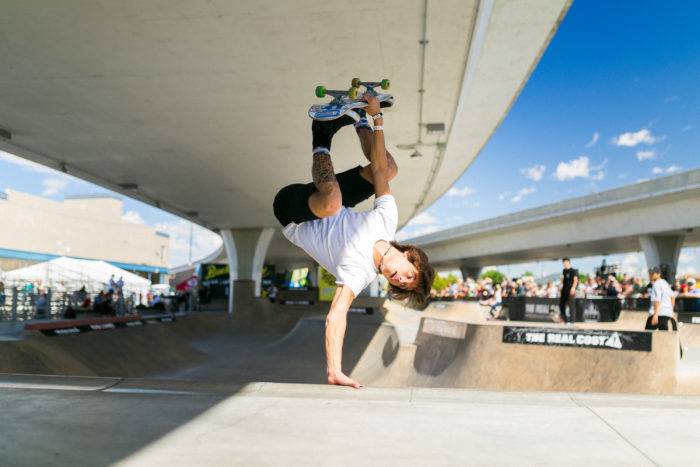 What's Going On
The world's top athletes in skateboard and BMX disciplines will takeover Rhodes Skate Park in downtown Boise on Friday, June 28 and Saturday, June 29. These full-day competitions allow you to see the gravity-defying skills of men's and women's skateboarders as well as BMX athletes up close. The top athletes in the Boise event will earn a coveted spot at X Games Minneapolis.
How to Enjoy the X Games
These daily events are free to the public with bleacher seats available on a first come, first served basis on Friday. Tickets for the Saturday bleacher seats are sold out. Didn't land a bleacher seat? Don't worry! Event goers will find standing room areas throughout the park to watch the live competition. Additional free seating will be available at picnic tables located in the festival area in view of live screens for fans who want to grab a bite or sit down without missing any of the action. The festival area will have food vendors, food trucks and a variety of drinks for sale. A beer and wine garden will be available to those who are 21 and older. The Family Fun Zone will keep the whole family entertained with kids art and recreation activities including face painting and a bike rodeo.
For a full schedule of events click here.
New this year, the Challenged Athletes Foundation – IDAHO will host a demo and clinic on Friday to highlight adaptive sports and activities. Two world-class wheelchair WCMX athletes will be on hand skating in specially-designed, heavy duty, super-suspension wheelchairs to highlight this action sports scene. Learn more about these athletes here.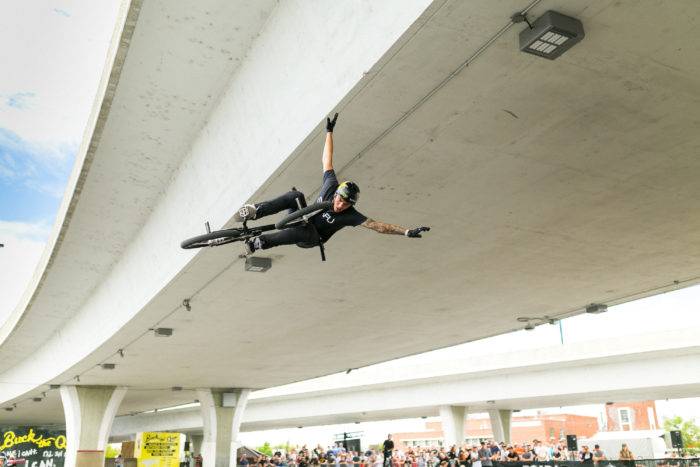 Parking and Transportation
Rhodes Skate Park is in the downtown corridor between 15th and 16th Streets near Front Street which means you have a variety of ways to access the action.
Free Shuttle Pick-up Locations (Friday and Saturday)
• Ann Morrison Park near Americana entrance
• Ann Morrison Park on the west side of the park playground
Shuttle Times and information
• Friday, June 28 shuttles will operate from 9:30 a.m. until 7:30 p.m.
• Saturday, June 29 shuttles will operate from 9:30 a.m. until 7:00 p.m.
• Shuttles will depart from pick-up locations approximately every 15-20 minutes
• All shuttles will be white with City of Boise logos and identifying placards on passenger side doors
• Shuttles will arrive and pick up near Rhodes Skate Park on the corner of Front Street and 17th Street
Ride Share and Taxi Pick-up and Drop-off
There is a designated location on 17th Street near the park which will be signed. Drivers should plan to head north on 17th and pull over to the right curb to let passengers in or out safely.
E-scooter Parking
Fans arriving at the park on e-scooters should plan to park them near the bike parking area between Front and Grove on 16th Street across from the fire station.
Bike Parking
There will be bike parking between Front and Grove on 16th street, (across from Boise Fire Station 5) on Friday, June 28 and Saturday, June 29. Please note: bikes are not allowed on the shuttles for safety reasons.
ADA Accessible Parking
These parking spaces will be available in the Foerstel lot at 249 S.16th street near Rhodes Skate Park on both Friday and Saturday. City staff and/or event volunteers will be available to help escort people to viewing areas in the park.
We'll see you there!

Published on June 20, 2019