Cascade residents Willy Wright and David Saxton love to ride. On any free weekend, they hop into their side-by-side Utility Terrain Vehicles and ride to remote backcountry locations in the Boise National Forest.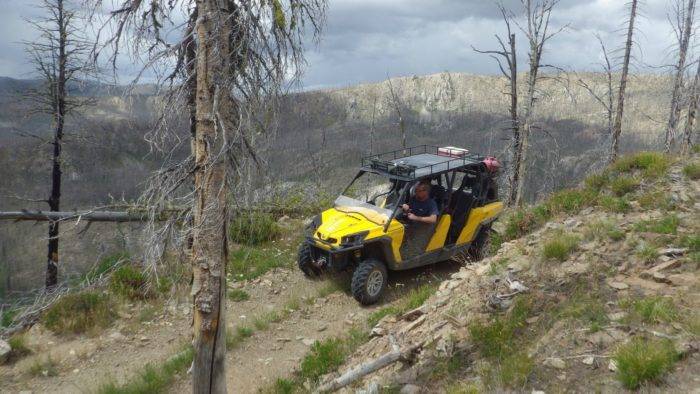 One of their favorite destinations is the Lucky Ladd Mine, a remote gold mine located at almost 9,000 feet, surrounded by the 2.3-million-acre Frank Church-River of No Return Wilderness in Central Idaho. It's a single-lane dirt road that's available to anyone with a gnarly 4×4 truck, ATV or UTV.
"I love it! To look in every direction and see mountains, that's the greatest thing in the world," says Wright, who drives a Can Am Commander Max XT, a four-seater side-by-side machine.
Saxton says the ride is quite unique. "It's a corridor into the wilderness. You get to see a lot of country that that most people have no idea is here."
The narrow forest road might be described as a "goat trail" that winds through rugged mountain terrain, following ridge tops and the shoulders of mountain peaks the whole way. It's remarkable to imagine that the primitive road was built with a one-way plow pulled by several teams of horses in the early 1900s.
When our group reached the mine, Saxton chopped up some firewood and made a quick fire to warm up his daughter, Cedar, and the rest of the group. He points out that it's important to be prepared for clearing timber or mechanical breakdowns on a remote mountain ride.
"That's all part of the adventure," says Saxton, who's an auto mechanic in his day job.
It's neat to be able to ride to such a remote outpost surrounded by one of the nation's largest wilderness areas, says Ronn Julian of Cascade. In fact, the ride may be unique in the nation to go that deep into a wilderness area, he says.
"The uniqueness of this area is that this mine sits in the boundaries of the Frank Church-River of No Return Wilderness," he says. "So there's a motorized opportunity to come out into the center of Idaho here and there's not a lot of other inhabitants for miles and miles around."
Often times, Wright and Saxton see wildlife on the ride to the Lucky Ladd, particularly elk, maybe a black bear, and certainly deer can be seen along the way. Birds of prey also patrol the mountain tops, circling in the sky, looking for prey.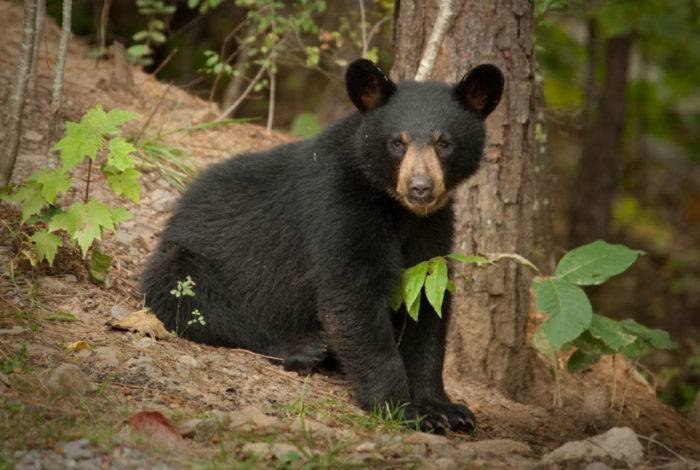 One thing is clear, the side-by-side trail machines, with their beefy suspension, are the vehicle of choice for the smoothest ride on topsy-turvy backcountry roads. "Side by sides are way more comfortable to ride on these rough roads than pickups," says Saxton, who rides a Kawasaki teryx 4. "It's tough and reliable. I'm really pleased with it."
Another member of our group, Wayne Hine, rides a 60-inch Polaris side-by-side to smooth out the ride. "I love it. My wife and I used to ride 4-wheelers all the time and she said, if I'm going to go with you, you're going to get a side-by-side."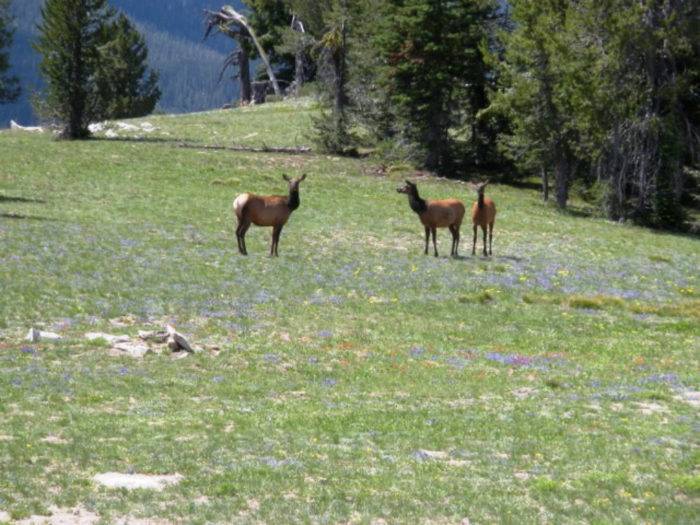 Wright and Saxton try to ride somewhere different every weekend. "This is what we do," says Wright, who also works as a mechanic in his day job. "Whenever we have a free day, we do this."
They often bring their camping gear and camp out in the backcountry with their families after a long day's ride. The Boise National Forest has many developed campgrounds and primitive self-support camping sites where people can stay overnight for little to no cost.
"It's awesome, Cascade has a little bit of everything," Saxton says. "Try to get out in the outdoors, get away from the hustle and bustle and get into the backcountry."
The community of Cascade has several RV parks and Lake Cascade State Park has multiple units where people can stay overnight. Plus, there are deluxe rooms at the Ashley Inn in Cascade. See the Cascade Chamber of Commerce web site (http://www.cascadechamber.com) for more information. Have a great ride!
Trip Tips
Cascade is a great place to fuel up and pick up last minute provisions.
Leave your trip route with someone and be clear about your travel plans, including when you are expected to return.
Before you go, check on trail, snow and fire conditions with the Cascade Ranger District, 208-382-7400; http://www.fs.usda.gov/recarea/boise/recarea/?recid=5029
You are heading into wilderness so be prepared. Be sure to bring:
Gloves and extra warm clothes; the weather can be unpredictable in the mountains
Plenty of food and water
Tools for repairs
Spare tire
Chainsaw for cutting deadfall
GPS or satellite phone, if you have them
This is a sponsored post. Enjoy reading about Steve's Idaho ATV adventure.
Steve Stuebner is a widely published outdoor writer based in Boise. Read more at http://stuebysoutdoorjournal.blogspot.com.
Feature image credit: Steve Stuebner

Published on October 8, 2015