Martin Kuprianowicz worked in partnership with Visit Idaho to create this Travel Tip.
I hadn't thought much of skiing in Idaho. Then I went there and learned how underrated it is.​​​​​​​
10 days, 1,600 miles, and five ski areas later, I got an idea of what skiing here was like. It was super. This is my list of the best runs I skied in Idaho. Some are hidden. Some are long. Some are unique. And some are stomach-wrenchingly steep. It's my opinion that some of these runs have serious potential to be considered as the best trails in the Gem State.​​​​​​​​​​​​​​​​​​​​​​​​​​​​
Schweitzer | Sandpoint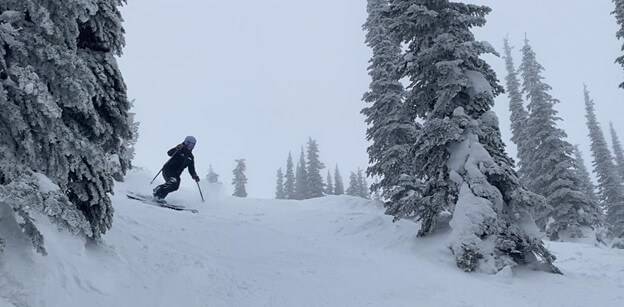 Schweitzer in northern Idaho skis like a bigger version of Grand Targhee on the Idaho/Wyoming border, except with prettier, mountain-lake scenery and thicker, wetter snow. Snowy, old-growth forest trees and frozen snow-ghosts dot this mountainous landscape.
Top Runs: ​​​​​​​​​​​​​​​​​​​​​​​​​​​​Pucci's Chute, R1-R3 Chutes, Australia
Silver Mountain Resort | Kellog​​​​​​​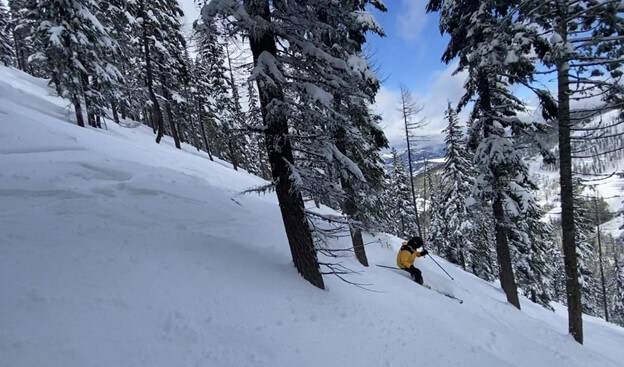 Silver Mountain Resort originally started in the 1960s as something for the miners to do in their spare time. It had one chair at the time (Chair 4). It eventually grew into what is now one of Idaho's best ski areas. The vibe here is quiet but powerful—Silver Mountain has the feel of a 60s-era mom-and-pop joint but with big terrain, phenomenal tree skiing, steeps, and the utter opposite of crowds.
Top Runs: North Face Glades, Moon Boots (locals call it this as it's between Moonshine and Bootlegger runs), Wardner Peak boot pack​​​​​​​​​​​​​​​​​​​​​
Lookout Pass Ski and Recreation Area | Mullan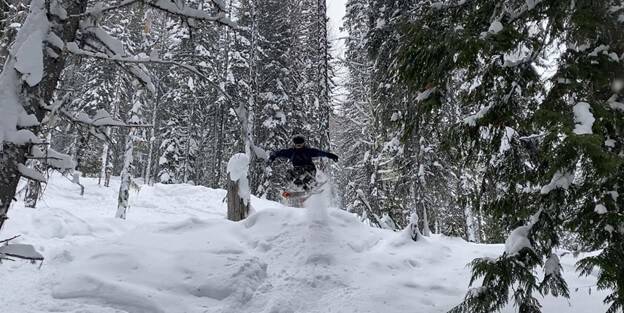 Lookout Pass Ski Area is positioned perfectly on a mountain pass in the Coeur d'Alene Mountains of the Bitterroot Range near Mullan, allowing for orographic lift, which brings snowfall totals like those in similar geographic positions such as Alta Ski Area in Little Cottonwood Canyon, Utah. The place spins three chairs that access absolutely epic tree skiing and pillow lines.
Top Runs: Purgatory aka Chair 3 liftline, Hercules, Big Dipper
Lost Trail Ski Area | ID/MT border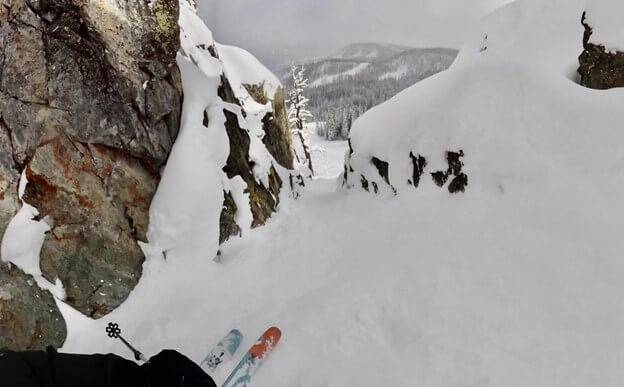 Located in what feels like absolute nowhere, Lost Trail has huge terrain with five eclectic lifts that give access to over 1,800 acres of skiable terrain. Powder, pillows, cliffs, couloirs, tree skiing, and views are what this place is all about—and no people. Lost Trail has a secluded and laid-back feel to it.
Top Runs: Hollywood Bowl, Popcorn Rocks, Lewis & Clark
Sun Valley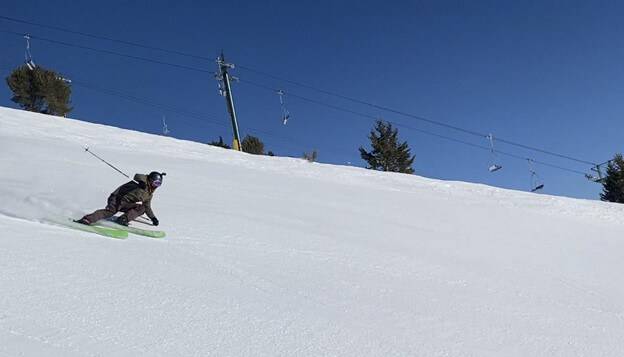 Sunshine, long consistent-pitch trails, and world-class lodging and food are what Sun Valley is all about. The resort recently added in a brand-spanking-new lift and 380 acres of additional terrain, which definitely made this list.
Top Runs: Sunrise Bowl, Cold Springs Chutes, Ridge
The truth is, these runs are only a few of the multitude Idaho has to offer. There's a lifetime of skiing out here, with some 19 ski areas, small and large, and 114 named mountain ranges. Each ski destination wields different types of terrain, snowpacks, and atmospheres that can be fun for anyone. But there's one thing that remains constant wherever you go in Idaho—and that's great skiing.
Feature image credited to SnowBrains.​​​​​​​
Martin Kuprianowicz: Salt Lake City-based ski writer and Digital Editor for SnowBrains.com since 2019.

Published on February 15, 2022