Jasper Gibson worked in partnership with Visit Idaho to create this Travel Tip.
Tucked away in northern Idaho lies Sandpoint; home to mountain biking trails winding through evergreen forests, hiking trails with breathtaking vista views and water activities sure to refresh you on the hottest of summer days.
The recreation access around Sandpoint is quick and easy and jampacked with things to do. Within just 30 minutes you're well on your way to most any adventure you'd like to get on.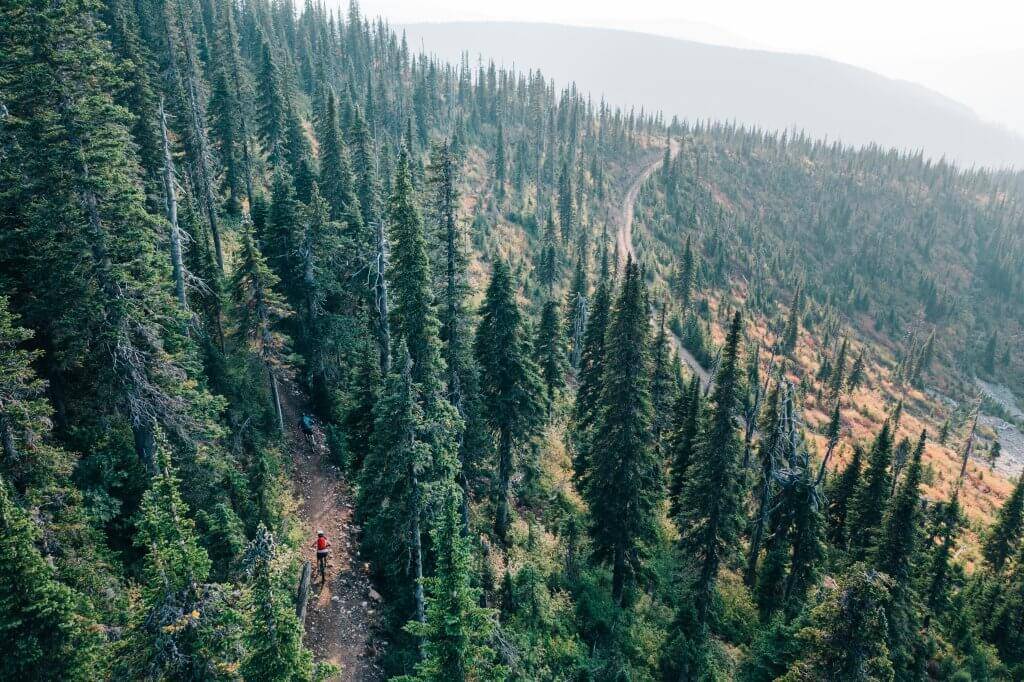 Day Hikes Around Sandpoint
It's really a 'choose your own adventure' when you're wanting to day hike around Sandpoint. There is a trail for you, whether you want to get up high and see the amazing scenery or hike along the water's edge and take a dip in Lake Pend Oreille.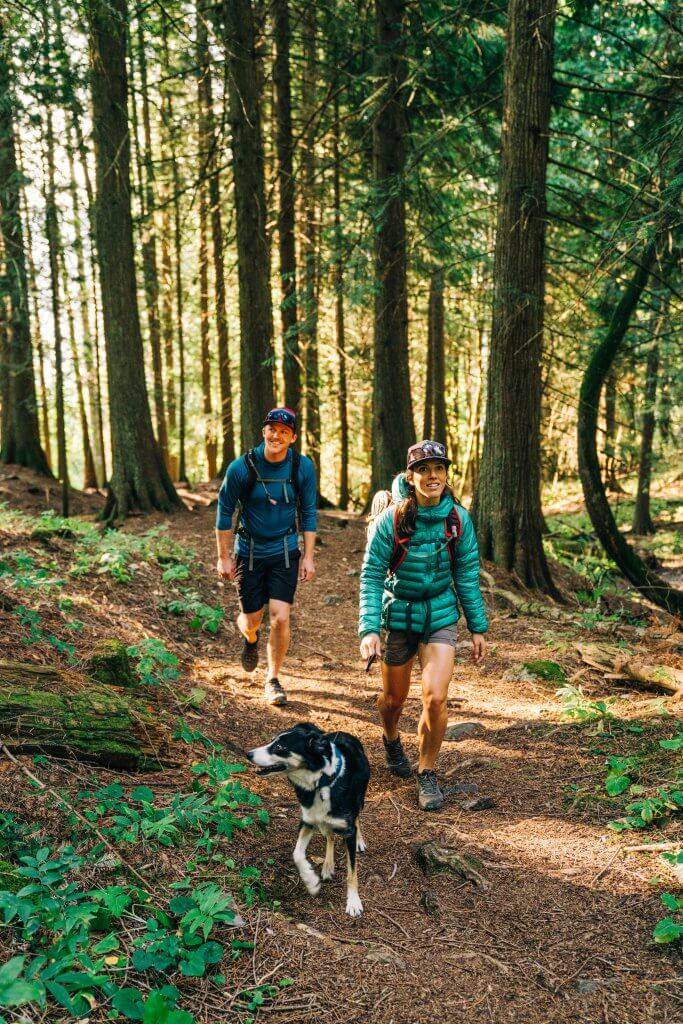 If water is your prerogative, then the Maiden Rock Trail is a great place to start. It's not very strenuous and takes you to a secluded smooth-rock beach on the isolated central-western shore of Lake Pend Oreille. The hike affords a peaceful meandering through cedar forests following a gurgling stream. Don't forget your swimsuit! It's a great place to wade into the water or jump off of the rocks on the lower reaches of Maiden Rock.
Other classic hikes around the area include Mickinnick Trail, which affords you great views of Sandpoint, Lake Pend Oreille, the Selle Valley and the Cabinet Mountains. Gold Hill gives you some of the best views of Sandpoint and is great exercise. Schweitzer has hikes that can be accessed by chairlifts or you can go human-powered and hike your way to the top. Another one of the most beloved hikes in the area is Scotchman's Peak. It is longer and harder than all of the aforementioned hikes, but the views from the top are well worth the effort. Plus, there are usually mountain goats hanging out on the summit.
Mountain Biking Around Sandpoint
Over the past decade or two, the amount of mountain biking around Sandpoint has increased significantly and seems to be growing all the time. Sandpoint now boasts over 50 different trails. So, where do you start?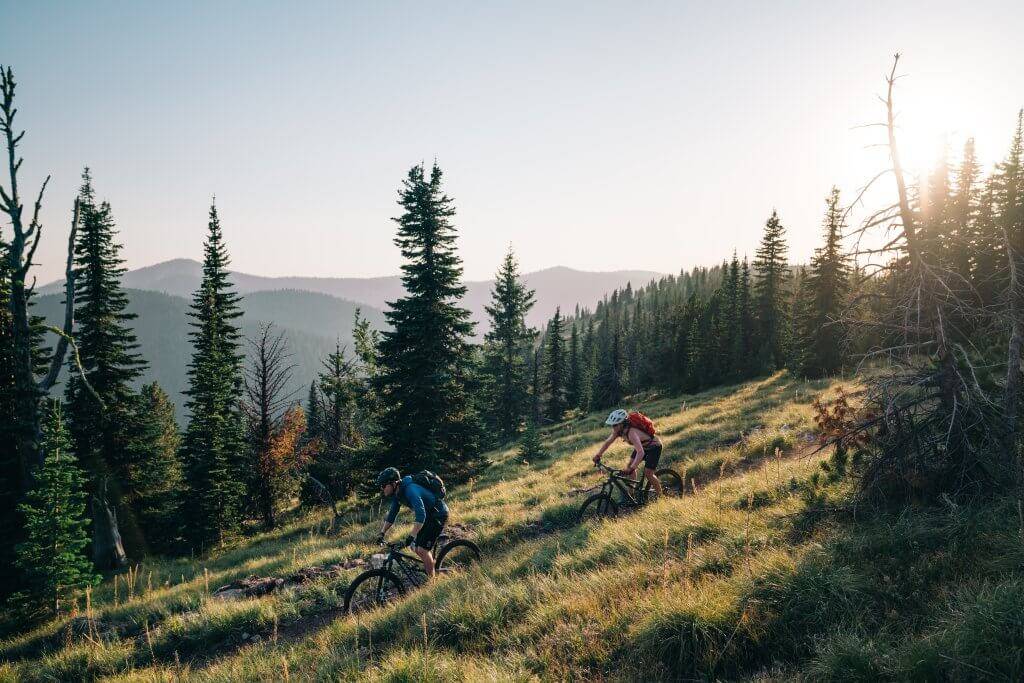 There is an enjoyable cross-country style trail system called the Syringa-Pine Street Woods which offers easy trails for the whole family or if you want to step it up a notch, there are some intermediate trails too. No matter your riding ability, Schweitzer has a trail for you and did I mention the views! If you don't feel like pedaling your bike clear to the top, hop on a lift and enjoy the 40 miles of well-maintained trails. Other mountain bike rides in the area include Mineral Point Trail #82, the Gold Hill Trails and the Beetop-Roundtop #120 Trail.
If you need to rent any biking gear, check out Outdoor Experience, Sports Plus or Greasy Fingers. If mountain biking isn't your speed, it's always nice to cruise around the town of Sandpoint or hop on the gorgeous Sand Creek Trail, which meanders alongside Sand Creek towards the town of Ponderay.
Water Activities Around Sandpoint
One of the best parts of life in northern Idaho during the summertime is the access to the pristine mountain lakes, Lake Pend Oreille being no exception. Pend Oreille remains refreshing throughout the summer and allows for all sorts of water recreation.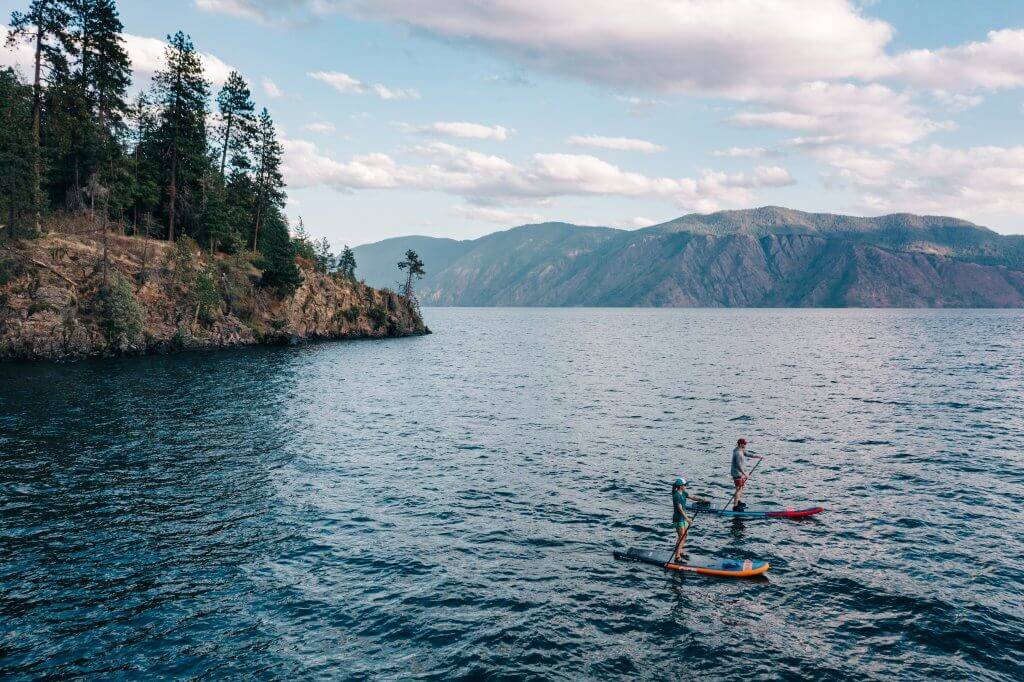 If boating is your thing, you've come to the right place. Wakesurfing, waterskiing, wakeboarding, tubing and all the other boat activities are superb. If you're just looking to relax, then a house or pontoon boat will be perfect.
The canoeing, kayaking and stand-up paddleboarding (SUPing) on Lake Pend Oreille are stunning. The miles of shoreline on any side of the lake offers a lifetime's worth of bays, coves, inlets and creeks to explore. For boat and gear rentals, check out these places: Action Water Sports, Sandpoint Boat & RV Rentals or Sandpoint Watersports, Water Craft Rentals, Bottle Bay Resort & Marina, A Day On the Lake Rentals.​​​​​​​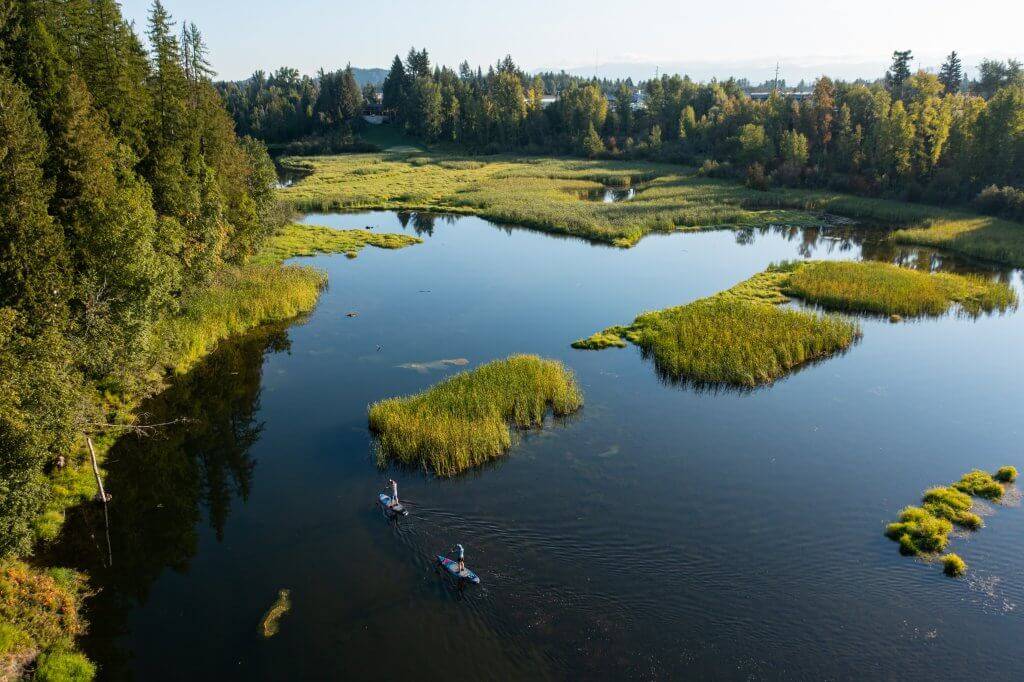 After your excursions, don't forget to head into town to dine at one of the fantastic restaurants or sip a local libation. Whatever adventure you're wanting to find this summer, Sandpoint will not leave you disappointed.
Feature image credited to Jasper Gibson.
Jasper Gibson is a born and raised Idahoan, growing up in Sandpoint, Idaho. He has worked with major U.S. companies including The North Face, Mountain Hardware, Marmot and Smartwool. His work has been published in Outdoor Magazine, National Geographic's Extreme Photo of the Week and on Redbull.com. Aside from his commercial work, Jasper has been a photographer on multiple expeditions around the world.

Published on August 31, 2022