Idaho is overflowing with museums to satisfy the curious and ignite the imagination. There are historical museums, flood museums, bird museums, Native American museums, arts and science museums and everything in between. So grab the family, hop in the car and go for drive. You might be surprised by what you discover as you road trip your way to family fun.
Eastern Idaho
Farnsworth TV & Pioneer MuseumRigbyLearn about early photography and Philo T. Farnsworth (the inventor of television), and see Native American artifacts and ancient Egyptian artifacts from biblical days.Trip Tip: This museum is open Tuesday – Saturday.
Museum of Clean
Pocatello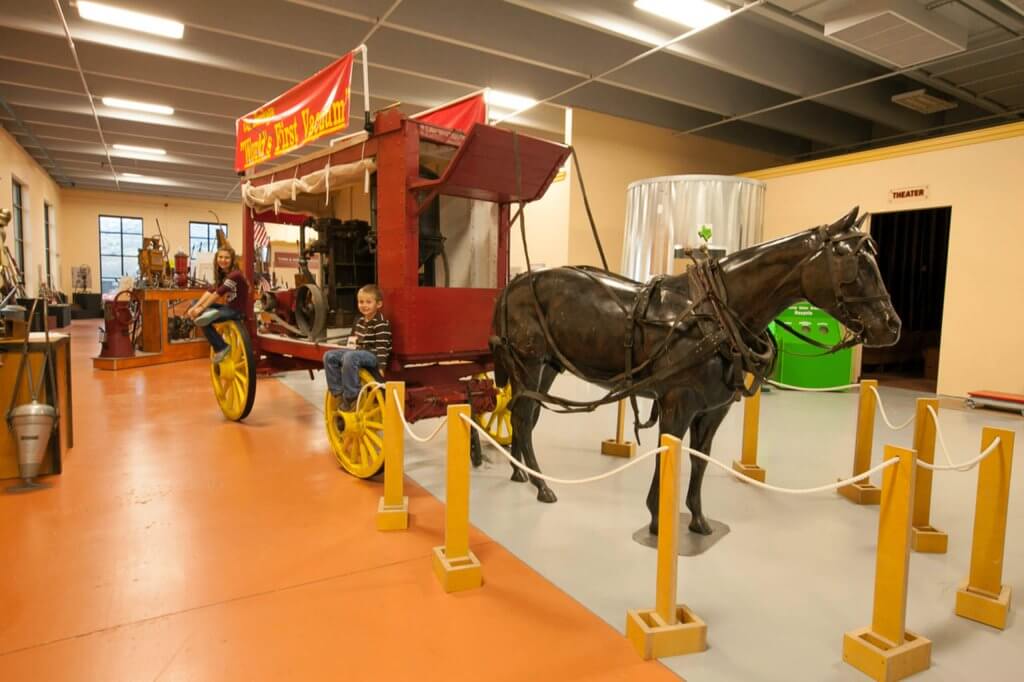 This is museum is dedicated to the history and promotion of cleaning. This museum puts an emphasis on hands-on fun so kids get playing before they even realize they're learning about the importance of a clean home, clean community and clean world.Trip Tip: A quick tour will take you about 1.5 hours but once you get in, you may be amazed at how long you actually want to stay and play.
Idaho Museum of Natural History
Pocatello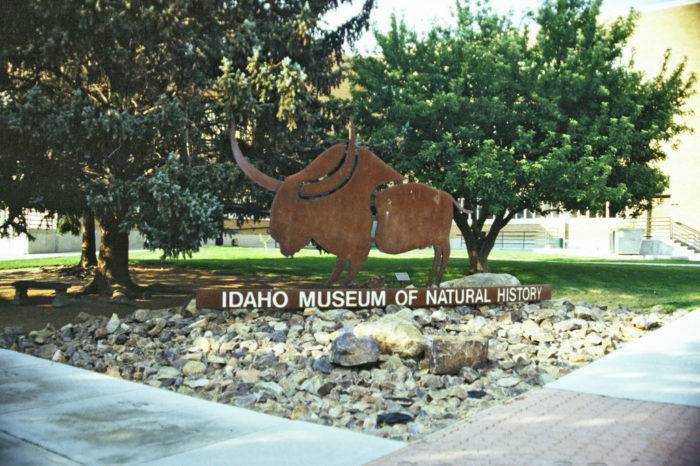 Home to collections in anthropology, earth sciences, and life sciences. This museum cares for over 500,000 specimens that document the natural history of Idaho and the Intermountain West.
Trip Tip: The Idaho Museum of Natural History often features traveling exhibits, such as those from the Smithsonian.
Idaho Potato Museum
Blackfoot

From the original potato planted in Idaho, to the largest potato crisp made by the Pringle's Company, you'll be intrigued as you stroll through this museum built in 1912. Learn about potato history, the growing/harvesting process, trivia and educational potato facts.
Trip Tip: Don't forget to take your picture with the giant potato that welcomes you to museum.
Collector's Corner Museum
Idaho Falls
Over 100 collections on exhibit including dolls, bears, antiques, trains, coins, stamps and military memorabilia.
Trip Tip: This stop is open Tuesday – Saturday.
Experimental Breeder Reactor-I (EBR-I) Atomic Museum
Arco
See where usable electricity was first generated from nuclear energy in 1951, along with four nuclear reactors, two aircraft nuclear propulsion prototypes, a reactor control room, radiation detection equipment and more.
Trip Tip: Open to the public from Memorial Day weekend through Labor Day weekend — seven days a week.
Legacy Flight Museum
Rexburg
This museum is an operational hanger and all aircraft are airworthy. See the machines that have served our country and provided us with the freedoms we currently enjoy.
Trip Tip: The aircraft at this museum are operational which means a plane or two may be out flying at any given time.
Shoshone Bannock Tribal Museum
Fort Hall
The museum exhibits showcase Chief Pocatello, tribal history, old photographs from 1985, artifacts from the old Fort Hall and unique beadwork.
Trip Tip: Check out the unusual and distinct style of the Shoshone Bannock tribes at a The Clothes Horse.
Northern Idaho
Bird Aviation Museum and Invention Center
Sagle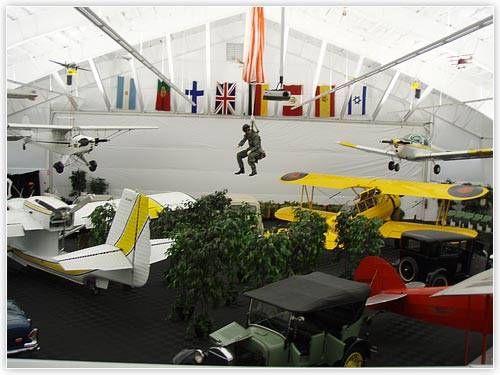 Learn about the historic contributions of aviators and innovators who have helped create modern technology and celebrate these individuals who have forever changed the way we live.
Trip Tip: During seasonal hours (mid-May through mid-October) you'll need to make an appointment to check out the museum.
Wallace District Mining Museum
Wallace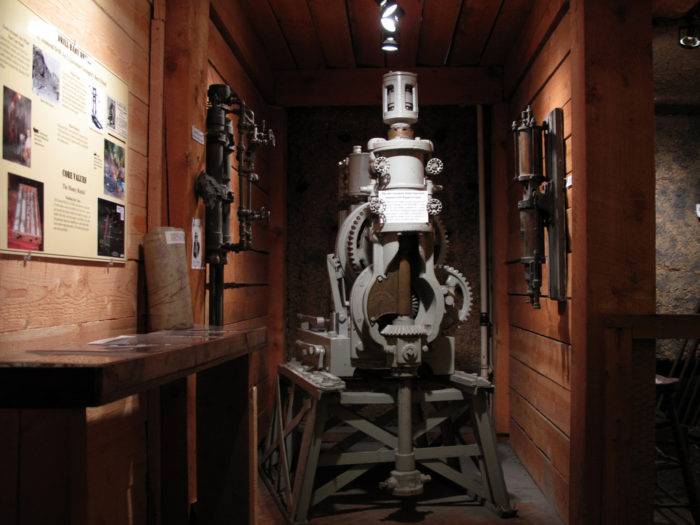 Artifacts, models, photographs, paintings and displays of mining activity and techniques take you back in time and deep into the history of one of the most lucrative mining districts in the country.
Trip Tip: Depending on the time of year, you can make an appointment to tour the museum.
Oasis Bordello Museum
Wallace
The museum is housed in a former brothel which operated as recently as 1988. The final occupants left in a hurry, leaving their belongings behind in the upper rooms perfectly preserving this era, and there is a still an old wine press in the basement.
Trip Tip: This museum stop may not be suitable for all members of the family.
Appaloosa Museum
Moscow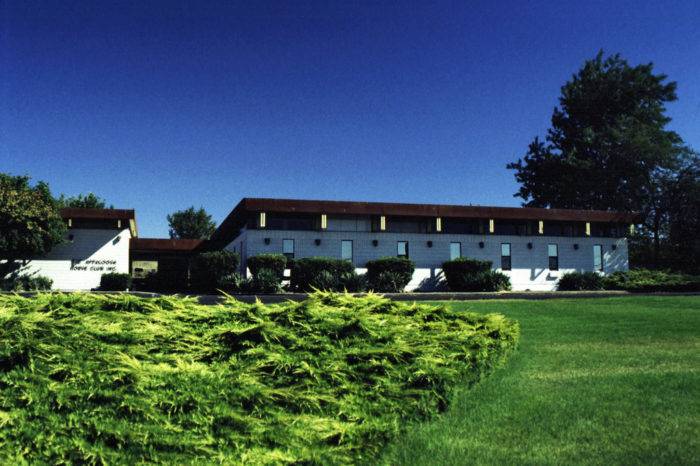 Located in the heart of Palouse Country, home of the Appaloosa breed, the museum illustrates the history of the Appaloosa horse and its region of origin. Get nutty at the super fun, hands-on Kid's Area or visit the outdoor Appaloosa exhibit in the summer.
Trip Tip: This museum is free to explore, but a donation of $3 per adult, $1 per child or $5 per family is appreciated.
J.Howard Bradbury Logging Museum
Pierce
Housed in a 1928 log cabin, it preserves the local mining and logging history.
Trip Tip: The grounds are adjacent to a park with a picnic area and Idaho's first public building, the 1862 Shoshone County Courthouse.
Southwestern/Central Idaho
Warhawk Air Museum
Nampa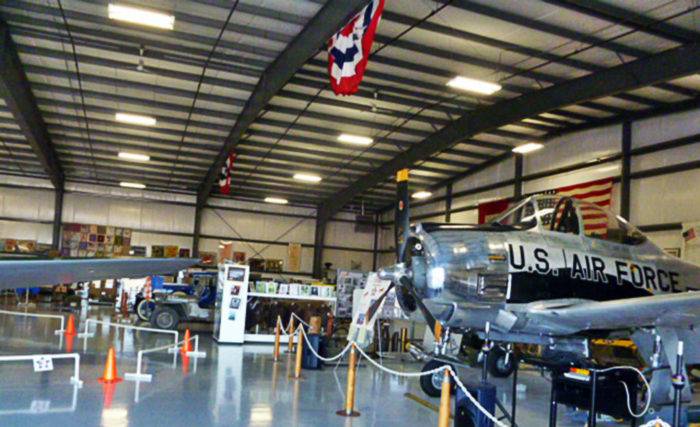 The museum represents the American experience of World War I, World War II, the Korean War and Vietnam War. Enter a world of sweetheart pillows, ration books, and Victory Puzzles and see two of only a few remaining Curtiss P-40 World War II fighter airplanes left in the world, a very rare World War II P-51C razorback Mustang fighter airplane and others.
Trip Tip: Special events abound at the Warhawk. Check the events calendar to find out what might inspire your trip.
Discovery Center of Idaho
Boise
See, touch and hear more than 130 hands-on science exhibits. Blow a 3-foot bubble, build an arch and capture your shadow.
Trip Tip: The fun isn't just for kids. Every other month the Discovery Center hosts Adult Night with food trucks and local beer and wine. It's a cool way to experience the center with an adult twist.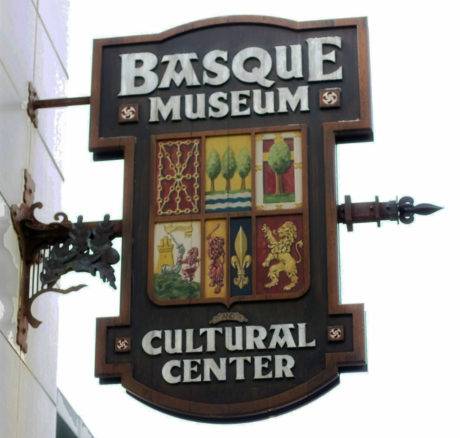 Basque Museum and Cultural Center
Boise

This museum provides a look into the heritage of the Basque communities of Idaho and surrounding areas. It displays the rich and colorful history of the Basques, their origins, and their new life in America.
Trip Tip: The Basque Museum and Cultural Center is in the heart of Boise's Basque Block. After a tour make sure to stop in at Bar Gernika or the Basque Market to try some delicious traditional Basque dishes. Your tummy will thank you.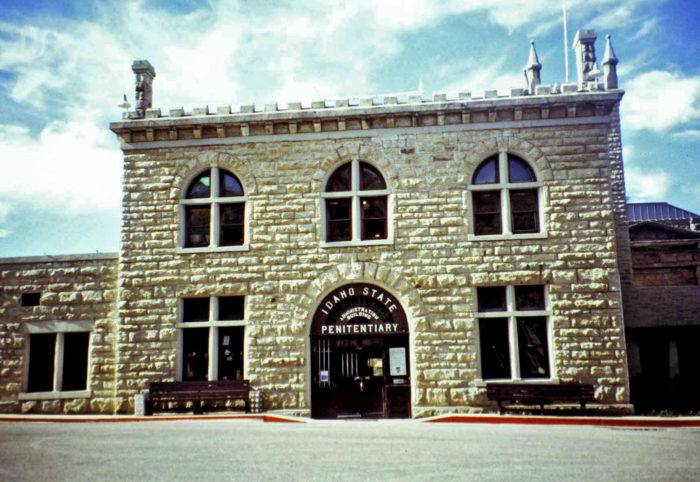 The Old Pen opened in 1872 to some of the West's most desperate criminals. Today, visitors can experience over 100 years of Idaho's unique prison history with a visit to solitary confinement, cell blocks and the Gallows.
Trip Tip: The Old Pen is open year round so you can relive an exciting past of daring escapes, scandals, and executions.
Idaho Black History Museum
Boise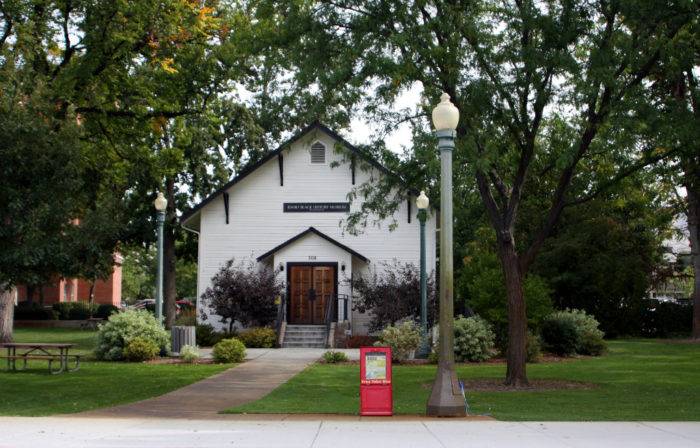 Learn about the history and culture of African Americans with special emphasis on African Americans in Idaho. The museum displays permanent and travelling exhibits.
Trip Tip: This is likely a weekend stop. The museum is open from 11 a.m. – 4 p.m. on Saturday and Sunday.
Idaho Military History Museum
Boise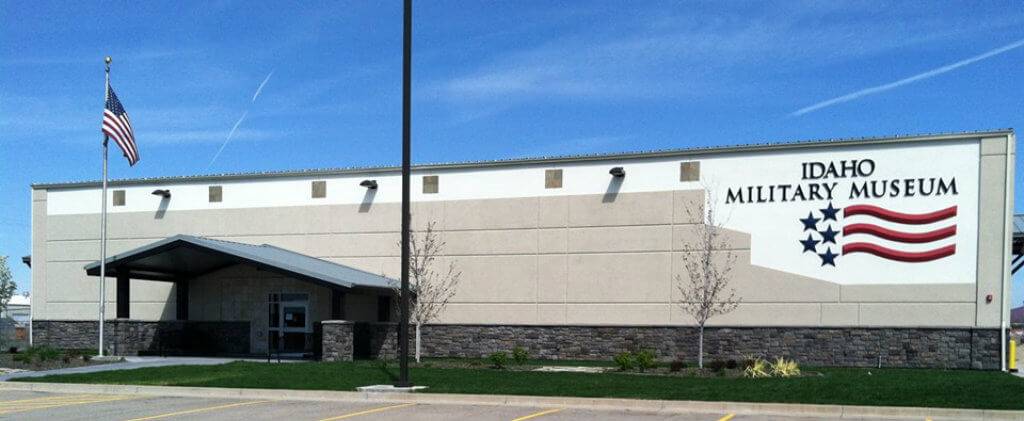 Enjoy displays that interpret military history and artifacts that have a geographical tie to the history of the people and State of Idaho. A broad display of photo and artifacts show Gowen Field as it was during World War II as well as Idahoans in the Philippine Insurrection through Operation Iraqi Freedom/Enduring Freedom.
Trip Tip: Open Tuesday through Saturday from Noon – 4 p.m.
Idaho Museum of Mining and Geology
Boise
Located next to the Old Penitentiary, the IMMG offers exhibits and educational programs about Idaho's fascinating geologic history and rich mining heritage. See minerals, gems, meteorites, fossils and fluorescent rocks and check the seismic station for earthquakes.
Trip Tip: Free Admission! How could you say no?
J. Curtis Earl Memorial Exhibit: Arms and Armament through the Ages
Boise (inside the Old Idaho Penitentiary)
The wide-ranging collection and dramatic settings illustrate the development of weapons throughout history and includes ancient Luristan bronzes, medieval arms and armor, Revolutionary War firearms and swords, Civil War artifacts, an 1883 Gatling gun on its original carriage and much more.
Trip Tip: Open daily until 4:30 p.m.
Lincoln Legacy Exhibition
Boise
Explore the chronological and topical depiction of Abraham Lincoln's life, achievements, and relations with the West. Books, letters, photographs, publications, cartoons, relics and Lincoln family items are now part of the collection. The collection is arguably the most significant grouping of contemporary artifacts ever assembled relating to the relationship of Abraham Lincoln and the Rocky Mountain West.
Trip Tip: This hidden gem is free to explore and located at the Idaho State Archives.
World Center for Birds of Prey
Boise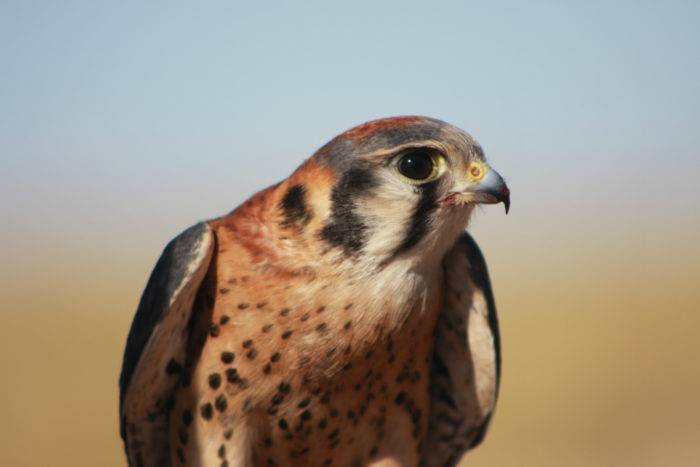 Explore and discover the amazing world of raptors eye to eye. Outside, see native and non-native birds and the California Condor exhibit, then continue your experience indoors with daily raptor presentations, interactive exhibits and tours of the Archives of Falconry.
Trip Tip: Check your calendar before you go. This facility is typically closed on Mondays. Also, in October you can catch flight demonstrations on Fridays, Saturdays, and Sundays.
Herret Center for Arts and Science
Twin Falls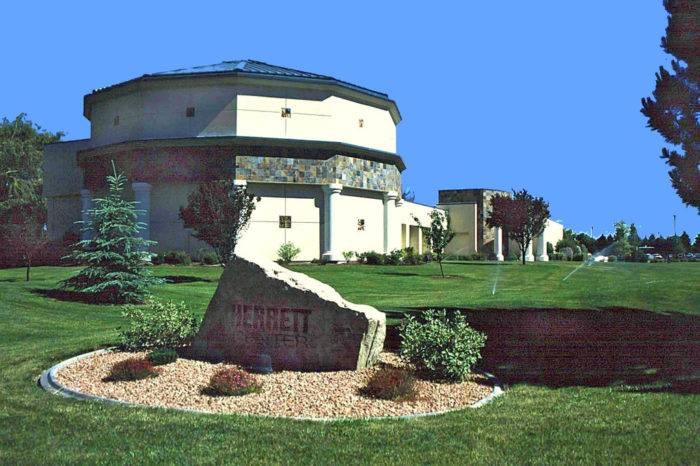 The center features six galleries, fossils, ancient stone tools, and Native American cultural items along with a planetarium, observatory and gallery of public art.
Trip Tip: Find a little something for the kiddos. The center offers Afternoon Adventures for kids during the summer. The sessions run about an hour or so and cost anywhere from $5 – $10.
Sacajawea Interpretive, Cultural & Educational Center
Salmon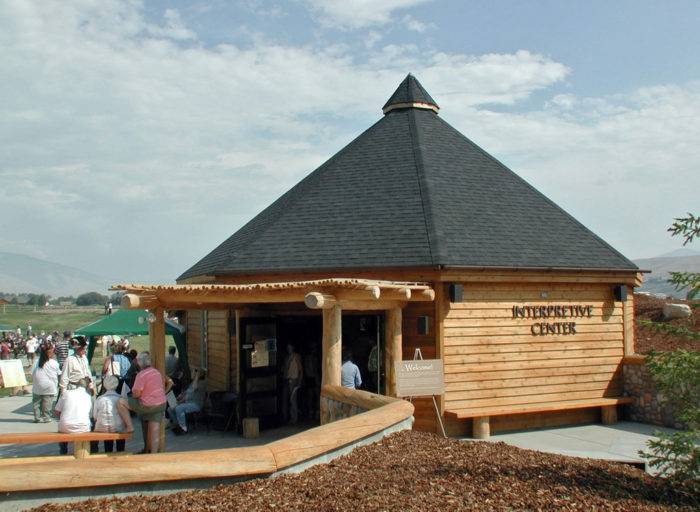 See interpretive exhibits and artifacts that focus on Sacajawea and enjoy the Heritage Community Gardens, Kid's Garden and scenic walking trails.
Trip Tip: Share the experience with your four-legged family members. You and your dog can the Seaman's Dog Walk and Play Area where the bronze statue of Seaman, Captain Meriwether Lewis' Newfoundland, stands watch.
Now take this list and start exploring! It's never too early to ignite a love of unique, diverse and odd Idaho history.

Published on October 23, 2015