Sam Brockway worked in partnership with Visit Idaho to create this Travel Tip.
Fall in Idaho offers a brief period in between the emerald green leaves of summer and the subdued brown and white hues of winter, where the landscape bursts into a variety of yellows, oranges and reds. When searching for fall colors, follow the water. Deciduous trees, the trees that change colors before shedding their leaves every fall, prefer wetter areas and are often found near creeks, rivers and lakes.
Early Fall Colors
If you're ready to get out and do some leaf-peeping, or if you prefer to pair your yellow-leaved views with dramatic mountain peaks, head into the alpine zone. The conditions at high elevation usually trigger the shedding of leaves earlier in the year. Here, you can find the electric yellows of aspen, the yellow-orange of Rocky Mountain willows and the reds of Indian paintbrush carpeting the forest floor.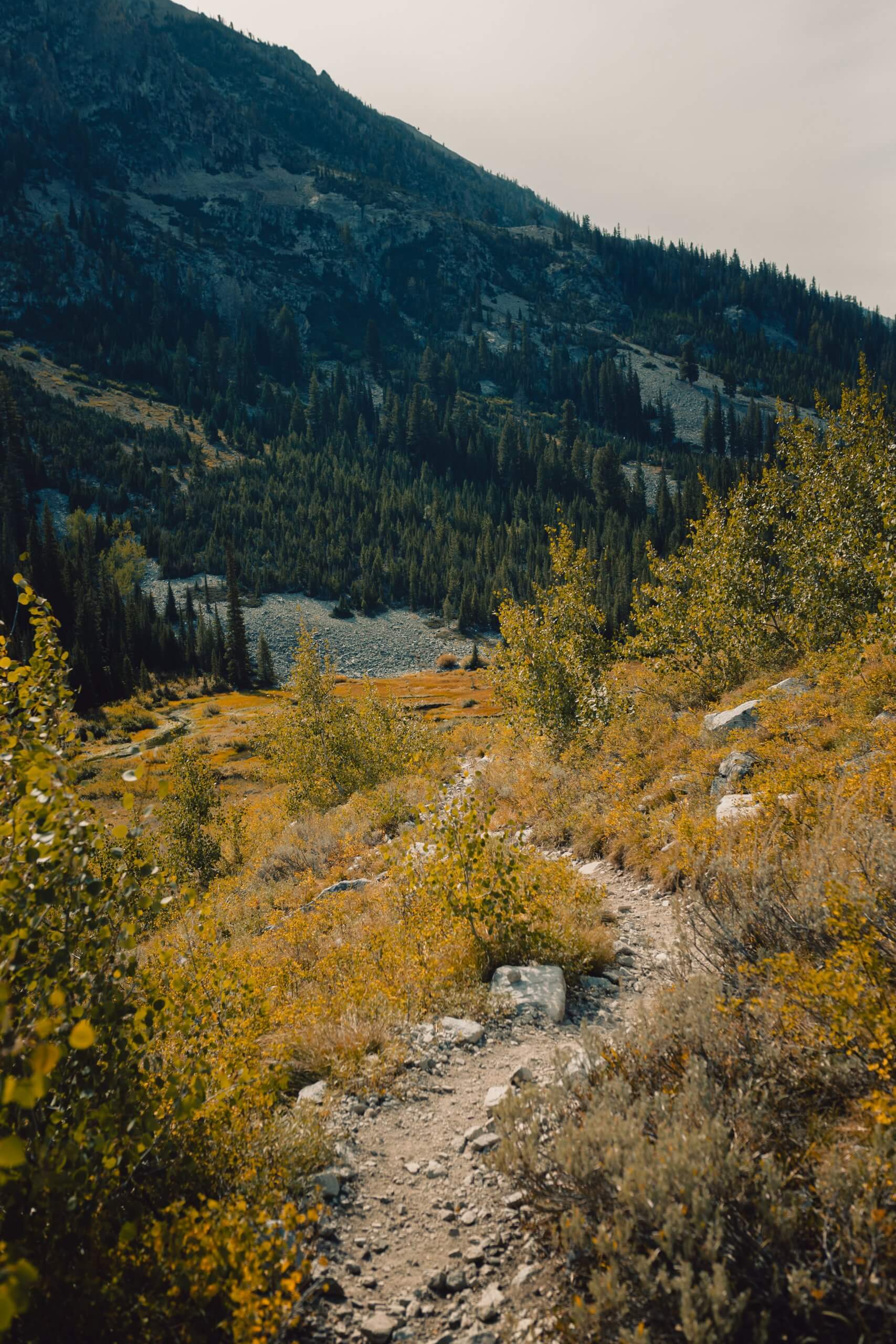 Some of my favorite locations to find fall colors in the alpine zone include:
Variety in the Valleys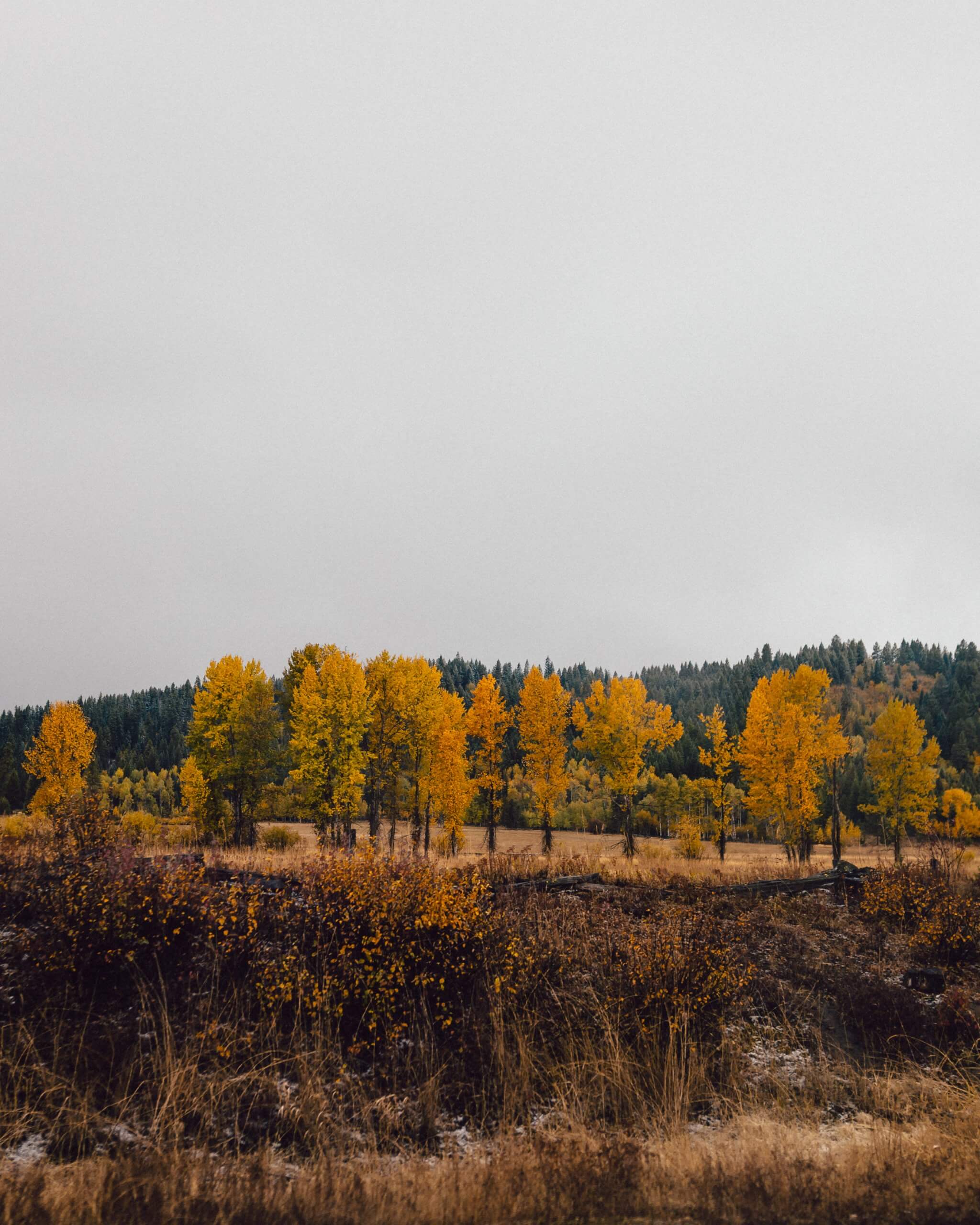 Later in the fall (early-to-mid-October), as the leaves change colors at lower elevations, the real show begins. Homogenous greens become a mix of mustard yellow from the cottonwoods, cherry red from the maples and burnt orange from the oaks. The ample supply of water and sunlight in the valleys leads to a diverse blend of deciduous trees with a greater mixture of colors than at higher elevations. This is a time of year when I like to go for a drive and simply go where the colors lead me. Some of my favorite autumn drives include:
Middlefork Road through Crouch.
Highway 55 to Cascade.
Pine-Featherville Road through Featherville.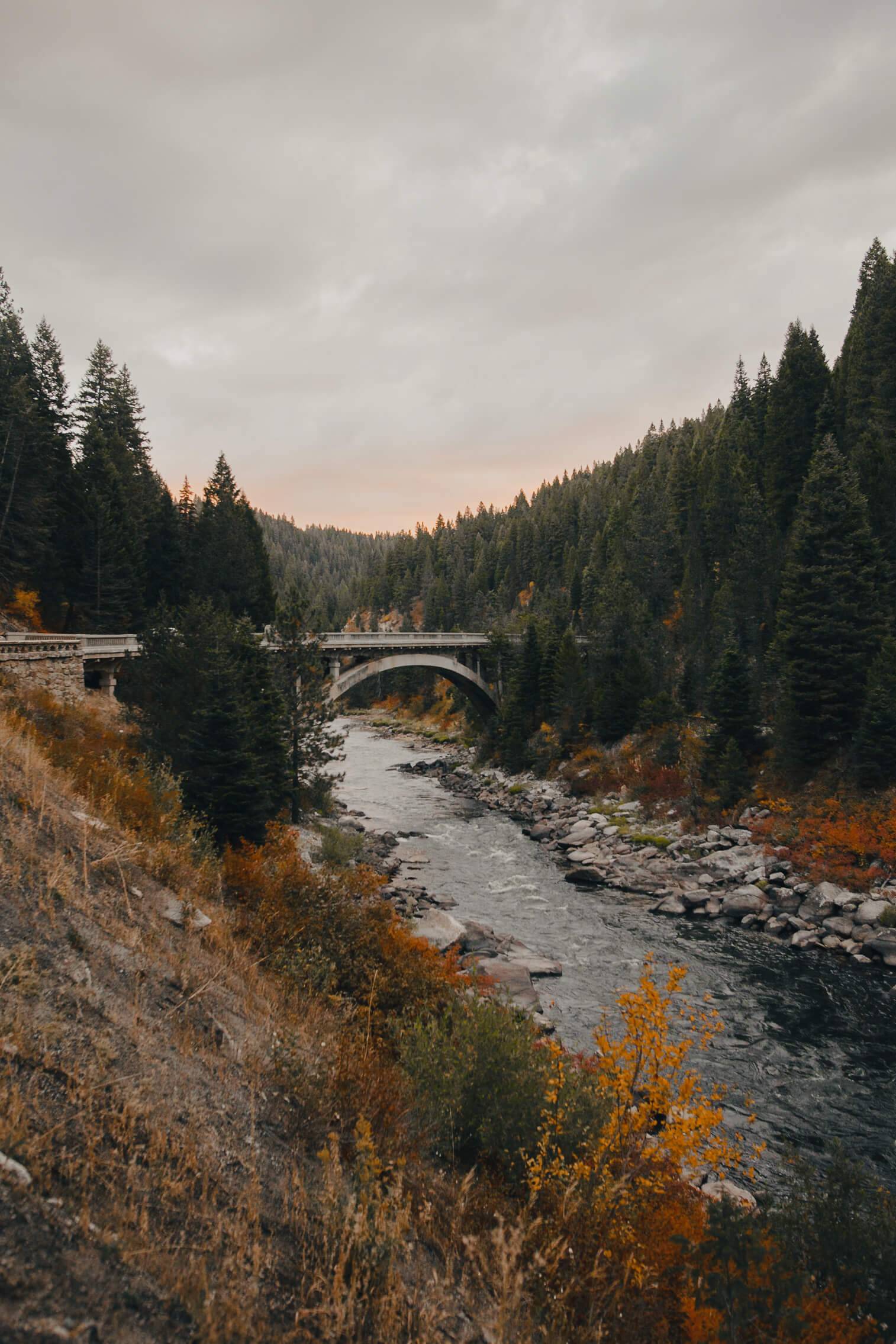 City of Trees

​​​​​​​​​​​​​​​​​​​​​​​​​​​​​​​​​​​​​​​​​​​​​​​​​​​​​​​​​​​​​​​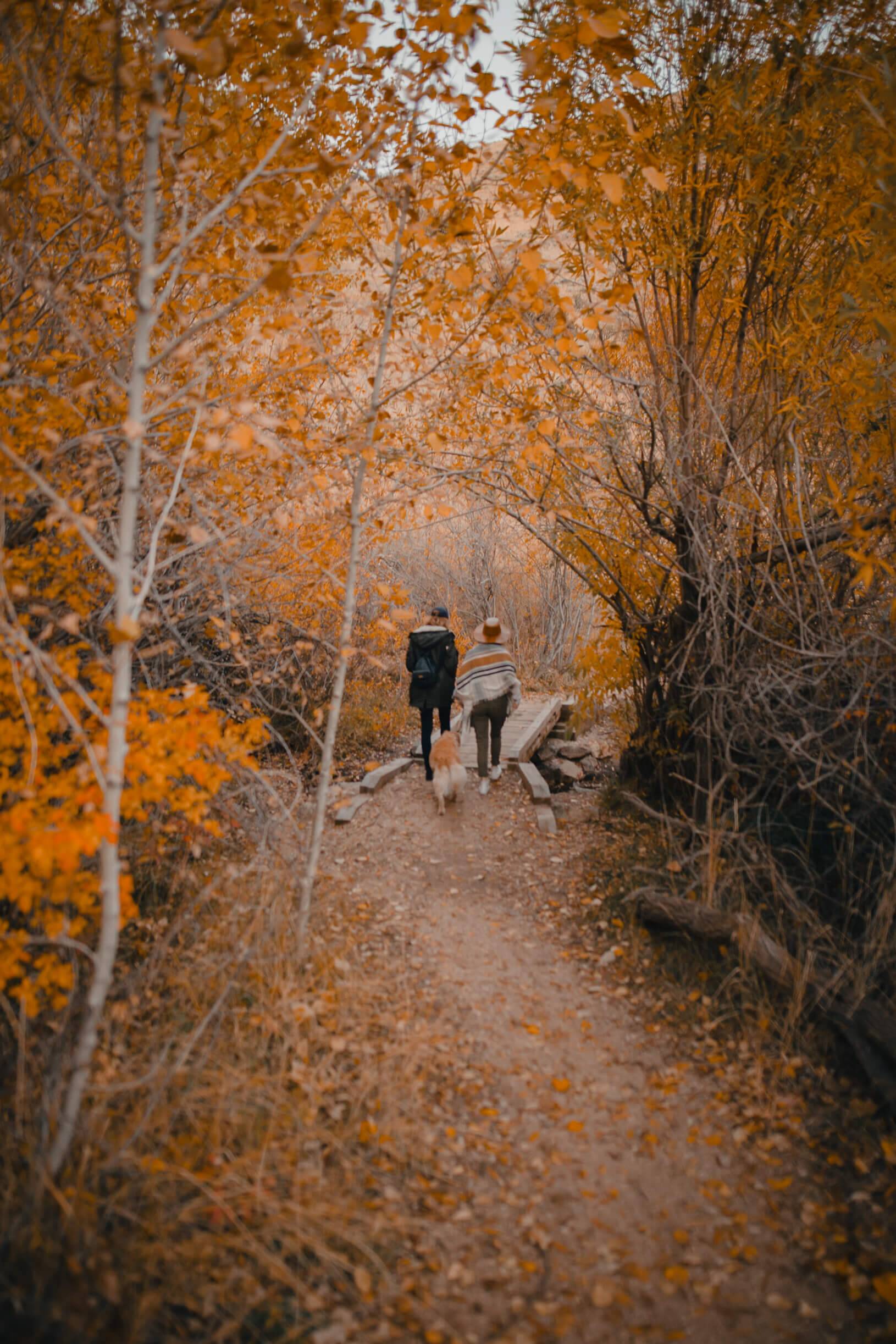 ​​​​​​​​​​​​​​​​​​​​​Why overthink it? Boise is called the "City of Trees" for a reason, and that reason becomes abundantly clear come October. While the dense green foliage adorning the city provides welcome shaded refuge from the summer heat, the trees are most noticeably beautiful once the temperatures begin to drop. Whether it's an afternoon spent on a patio in Hyde Park, a lazy bike ride along the Greenbelt or even a hike in the foothills, it is impossible not to be influenced by the calming presence that the warm colors add to the city. Fall colors can be enjoyed from any part of Boise. My favorite places to get out and see the changing leaves are:
Boise River Greenbelt accessed from the Boise Whitewater Park.
Five Mile Gulch Trail accessed from Shaw Mountain Road.
Fall Colors Are Not Just for the Leaves

​​​​​​​​​​​​​​​​​​​​​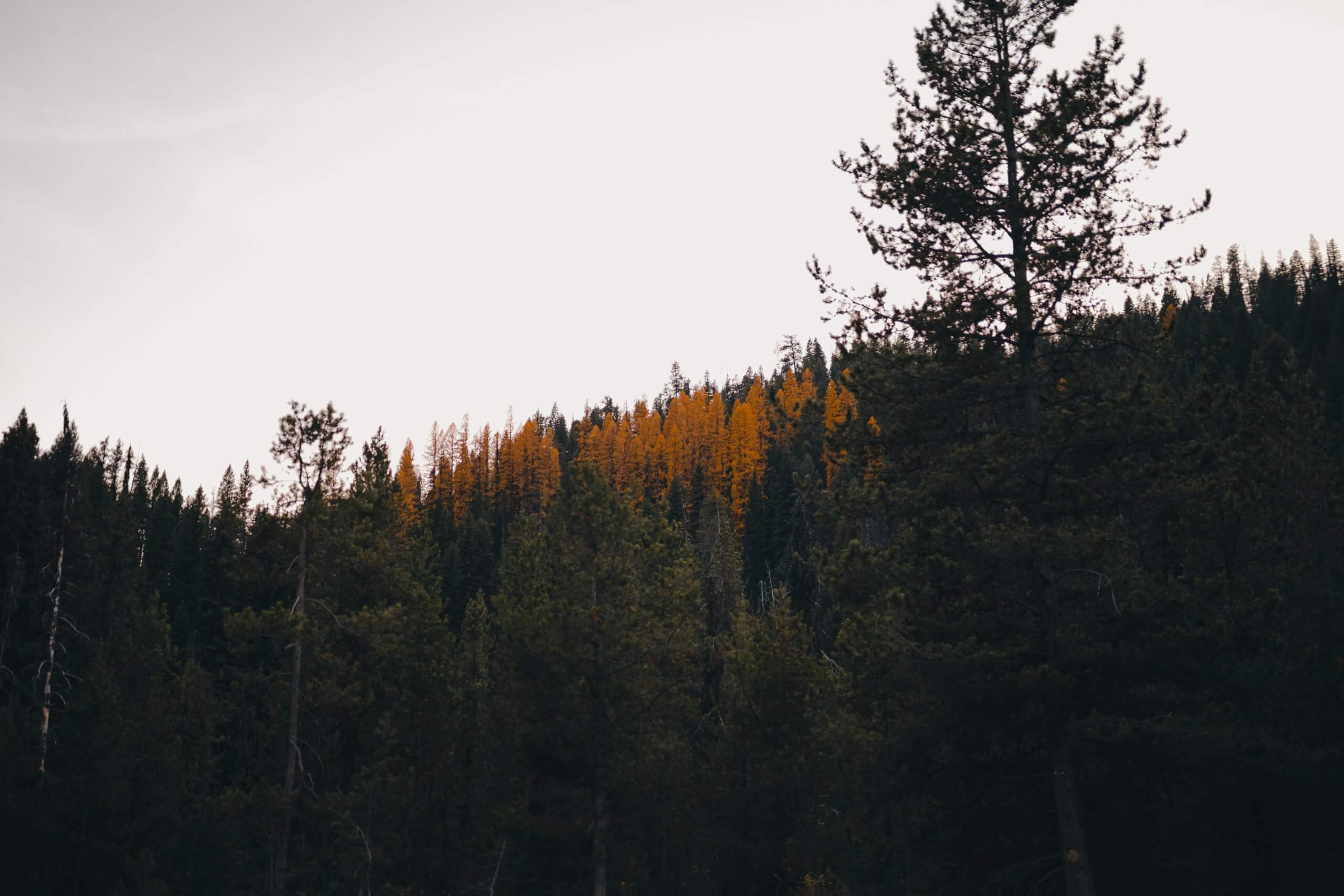 The Western Larch is one of few deciduous conifer species, meaning they are trees with needles that turn colors and are shed every year. Rather than the dull brown pine needles that can be found crunching beneath your boots year-round, Larch needles turn a bright, almost shimmering, yellow while still affixed to their branch before abruptly falling off for the winter season. Many people travel great distances and conquer challenging hikes just to get a glimpse of yellow larches dotting a mountainous landscape. In southwest Idaho, it only takes a day's drive into the mountains, and many can even be seen from the road! Larches can be seen with their yellow needles from late October to mid-November at:
Warm Lake Road from Cascade to Warm Lake.
Sheep Lake, accessed from Seven Devils Trailhead at the Seven Devils Campground.
These are just a small smattering of breathtaking fall color views that can be found in southwest Idaho that I have been lucky enough to stumble upon when squeezing my fall adventures in between football viewing. There are countless additional fall color destinations throughout southwest Idaho. Just remember, when searching for them, follow the water and bring your camera.
Feature image credited to Sam Brockway.
Sam Brockway is an outdoor/travel photographer based in Boise who also works for Ada County as a Program & Education Specialist. He moved to Idaho in 2014 and immediately become enamored with the endless outdoor access and tight-knit community that Boise offers. In his travels throughout the American West, Sam has been able to do editorial and commercial photography work for a variety of apparel companies, gear manufacturers and tourism agencies. In the coming years, Sam hopes to chip away at his seemingly endless list of outdoor destinations he hopes to reach in Idaho.

Published on October 3, 2019