Kristen Pope worked in partnership with Visit Idaho to create this Travel Tip.
Hop on your trusty ATV and get ready to explore the wonders of Idaho. With miles and miles of ATV-accessible trails and never-ending views, it's a perfect place to head out and explore.
Getting Started
To get started, be sure to check out the requirements for ATV/OHV use in Idaho and purchase an Idaho Off-Highway Vehicle certificate before heading out. The Idaho Department of Parks and Recreation also offers online resources with useful information about Off-Highway Vehicle laws, rules and guidelines, safety classes, Trail Ranger and Trail Cat programs, and a 2020 brochure with contact information, resources for additional information, and a trip planning checklist. The website also offers information on upcoming events and training opportunities.
Where to Go
Take a peek at the state's enormous network of trails to find a trail near you. Trails are multi-use, so please be considerate of other users. If you're bringing kids along, be sure to plan for a family-friendly adventure and get ready to hit the trail. Below are a few locations to try out an ATV or OHV in Idaho.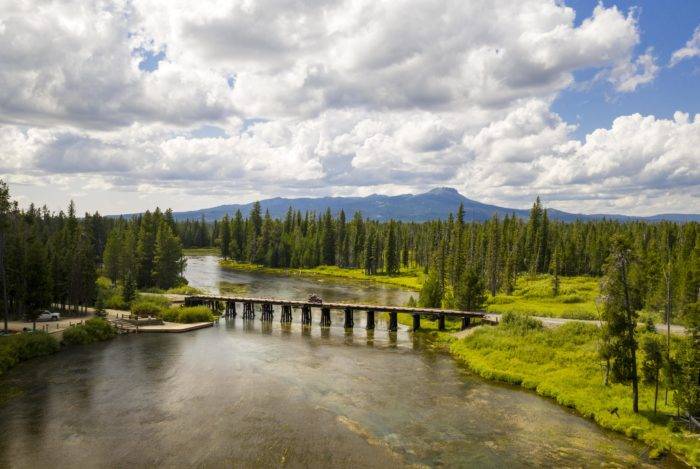 Caribou-Targhee National Forest
The Caribou-Targhee National Forest boasts a huge number of OHV Trail Riding Areas with options in the Ashton/Island Park Ranger District, Dubois Ranger District, Montpelier Ranger District, Palisades Ranger District, Soda Springs Ranger District, Teton Basin Ranger District, and the Westside Ranger District. Be sure to check out the forest's 2020 Motorized Vehicle Use Maps to find out where motorized use is allowed and to plan your route.
Near Island Park, a number of companies rent ATVs, UTVs, and OHVs, including Island Park Rentals, High Mountain Adventures, and Island Park Adventures.
St. Anthony Sand Dunes
Located near St. Anthony, the St. Anthony Sand Dunes encompasses 10,600 acres, with dunes up to 400 feet high. A large part of this area is managed as a wilderness study area, but some sections are open to motorized travel. The dunes provide critical winter habitat for elk, mule deer, and moose, as well as year-round habitat for sage and sharp-tailed grouse. It's a very special and fragile ecosystem, so be sure to follow all the rules and guidelines to protect the area while enjoying it. You can find information about routes and rules here and here.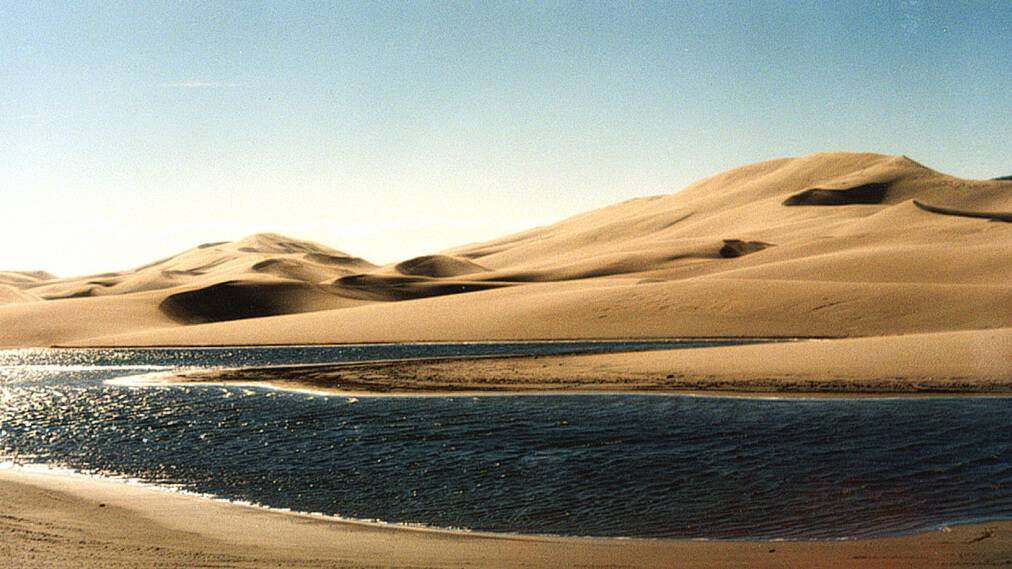 Dune vehicle rentals are available nearby. Check out Adventure Dune Rentals and PMS Dune Rentals to find a vehicle to meet your needs.
Pocatello Area
Southeast Idaho High Country offers a wealth of resources about trails in the region, including a number of maps as well as a mapping tool. If you don't have your own ATV, Pocatello offers a number of ATV rental options to fit your needs.
Southeast Idaho High Country's website includes a list of trailheads in the area so be sure to check out some of the options. City Creek Management Area Trail System in Pocatello offers a variety of trails for different uses, including motorized use. North Fork is one of the main motorized options, and it largely travels through BLM land.
Mink Creek is a popular trail head located near Pocatello, with camping available nearby as well as the option to stay in Pocatello and travel to the trail head for the day. RaNae Palmer and her husband, Paul, have been members of the Pocatello Trail Machine Association for 51 years and say Mink Creek is one of their favorite areas, citing Scout Mountain as a particularly scenic viewpoint. "From the top of Scout Mountain you can see for miles across the valley," she says.
Feature image credit to Idaho Tourism.
Kristen Pope is a freelance writer and editor who writes about outdoor adventure, science, conservation, and travel for NationalGeographic.com, Backpacker, Audubon.com, Western Confluence, and Discover, just to name a few. Visit her at www.kepope.com.

Published on August 11, 2020