If you're like me, you enjoy the outdoors and the adrenaline rush that comes with trying new things. Yet, base jumping off the Perrine Bridge or skydiving without a parachute remain firmly on your list of, "Yeah… that's not happening."
I'll admit that for quite some time, I struggled to find a middle ground. The porridge was too hot or too cold, the adventures were too extreme or way too boring. But then a close friend turned me on to whitewater rafting and (hallelujah) I saw the light. Now after many excursions through Idaho's twisting rapids I can safely say I've found that bowl of porridge that's juuust right.
Trust me, beginner-friendly whitewater rafting is the perfect route to a sweat-inducing good time. This team-oriented adventure takes cooperation, focus, and perseverance. Once you take your first ride through Idaho's waterways you won't ever want to stop. Below is an action plan for all you first-timers out there.
The Salmon River with Rocky Mountain River Tours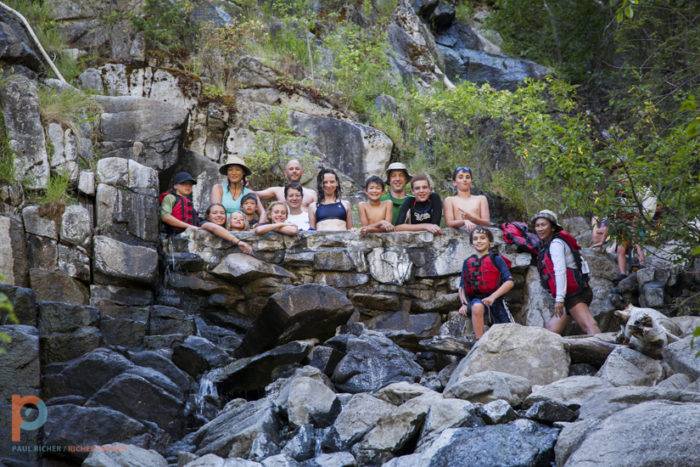 If you're looking for your first taste of whitewater rafting, take the 5 Day Salmon River of No Return trip. It's a great starting trip for you and the family. Begin your journey in McCall with Rocky Mountain River Tours. Take a scenic flight from McCall to Salmon (included in the tour) and take a 5 day guided trip through Idaho's scenic and untouched backcountry. This expertly guided trip explores the nation's second deepest gorge as you cruise through foaming rapids. Twist through miles of immaculate country, witness the massive vistas, and make memories with your family on some of the Northwest's most unique beach camps.
All Inclusive: Facts, Family, Food, & Fun
The expert guides at Rocky Mountain River Tours' take no shortcuts when it comes to giving their guests the best experience possible. Enjoy hearing fascinating stories about the Lewis & Clark expedition, scout the lands of the Nez Perce and Shoshone Indians, enjoy gourmet cuisine on the shores of the river, and kick back with a regional microbrew or exquisite glass of wine at the end of each incredible day out on the river.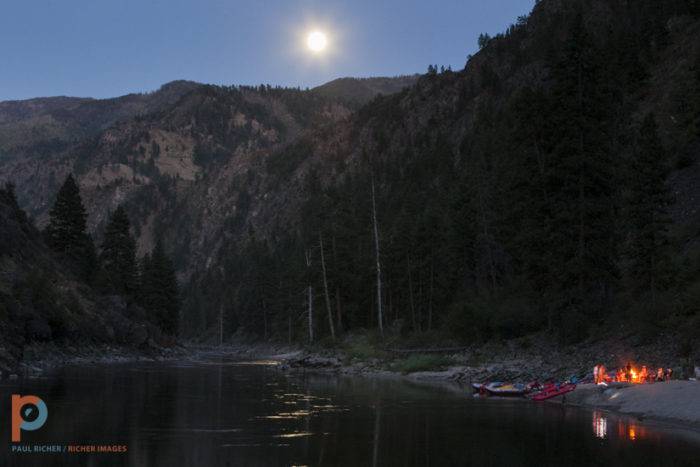 There's no need to be nervous about bringing the whole family down the river. The rapids you venture over are class two and three which makes the entire journey kid-friendly (ages 6+) and fun for the whole family.
Other amenities included in the trip:
Meals (Dutch Oven entrees, salads, salmon, omelets, fruit, yogurt, and granola)
Beverages (coffee, water, soda, beer, wine, and juices)
Camping essentials (river mattresses, beach chairs, sleeping bags, canopies, and tents)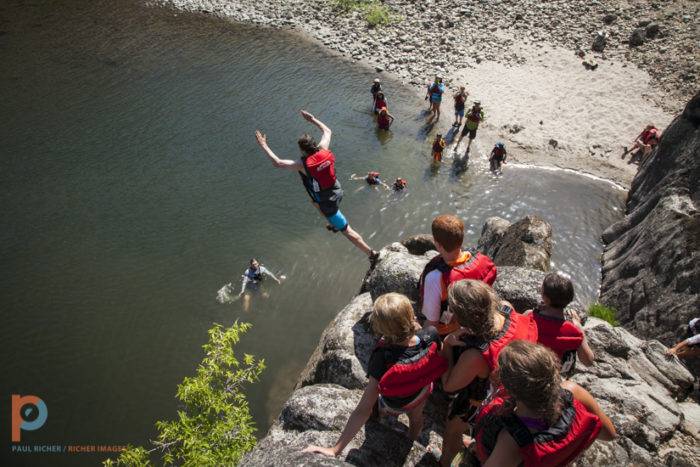 To view rates and dates for your personalized rafting trip click here. To learn more about the tours offered visit Rocky Mountain River Tours online or call (208) 345-2400.
Your Checklist: 7 Rafting Essentials
Before you strike out on your adventure, review this checklist to make sure you are ready for a wild whitewater good time:
Pack the "little" things that matter such as sunscreen, cheap sunglasses, and an extra change of clothes.
Wear appropriate attire that drys quickly and repels water.
Brush up on your swimming skills.
Read up on water safety skills.
Learn how to navigate whitewater (listen to your guide).
Check for all rafting equipment (oars, raft, life jackets, helmets, safety equipment).
Know what to do if you fall out of the raft. Your guide will go through safety demonstrations.
Trip Tips:
Pace yourself: Rapids are rated by class, the easiest being a class one. Class one rapids are calm, slow moving, and easy to maneuver in. On the other end of the spectrum, class six rapids have massive, relentless, persisting waves. Beginners should aim to raft class 1-3 rapids which are manageable, provide a moderate challenge, and are fun for the whole family.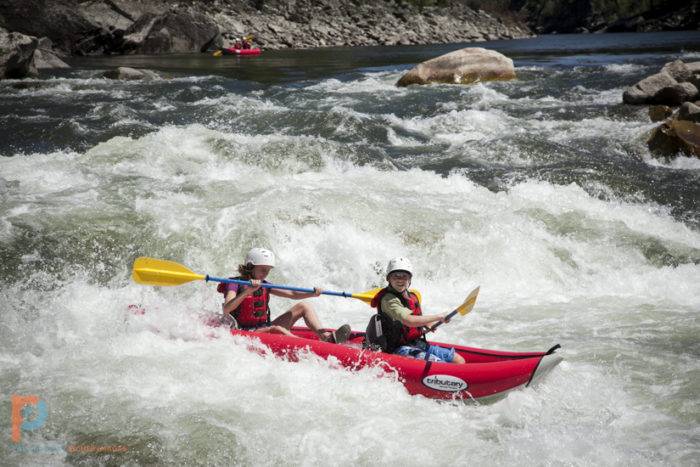 Wear proper clothing: Wear water resistant clothing that won't chafe after hours of sliding around. Wearing comfortable wet gear will save you hours of uncomfortable moments. Please, whatever you do, don't show up in jeans and a cotton t-shirt (Spoiler alert: you will get very wet).
Stay safe: If you are on a class rapid any higher than one, you should have all the proper safety gear. Rafters should wear helmets and lifejackets at all times. If you go overboard, the helmet will protect you from hidden rocks beneath the water's surface. The life jacket will keep you afloat and give your teammates something to grab onto if they have to pull you back to safety.
Keep in mind that nature can be humbling and unforgiving at times. So make sure you are prepared and have the proper safety equipment. If you are doubting your ability or have questions, don't hesitate to ask your guide – it's what they're there for. And remember, have fun and take lots of pictures!
There are a lot of outfitters ready to guide you and your family down Idaho's miles of whitewater. Check out the Idaho Outfitters & Guides Association to find your next river adventure because once you start, you'll find you'll always want to come back for more.
This author is a paid content writer for Idaho Tourism.

Published on October 28, 2015