Hells Canyon Winery makes hand-crafted and estate bottled wines using grapes grown a in the beautiful Snake River Valley . For thirty years, the Robertson family has been committed to cultivating a jewel of a vineyard, producing high quality fruit that results in delicious and well-balanced wines.
The winery has a second brand called Zhoo Zhoo, with wines that are sexy and delicious.  Visit the tasting room to try both Hells Canyon and Zhoo Zhoo wines.
Things To Know
Please call or visit the website to confirm hours of operation and fees.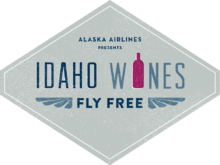 Idaho Wines Fly Free
Now when you visit Idaho wineries, fly all of your favorite wines home with you, for free. Learn More
Adventure In Your Inbox
Want more Wineries/Wine Tours adventures like this delivered straight to your inbox? Sign up below for new adventures monthly.