Lindy Callahan worked in partnership with Visit Idaho to create this Travel Tip.
Located in Southeastern Idaho, Lava Hot Springs has maintained the charming small town vibe that most towns lose as time goes by. Being a smaller town in a more remote part of the state, many might think it isn't a contender for a weekend getaway or summer destination– but that couldn't be farther from the truth.
There are plenty of things to do in town that keeps visitors busy and coming back for more every year. Here are 10 things to do in Lava Hot Springs.
Float the Portneuf River
In the summer several tube rental shops open up downtown, offering daily rentals of one-, two- and four-person tubes. The float takes approximately 20 minutes. Just be sure not to forget water shoes and sunscreen.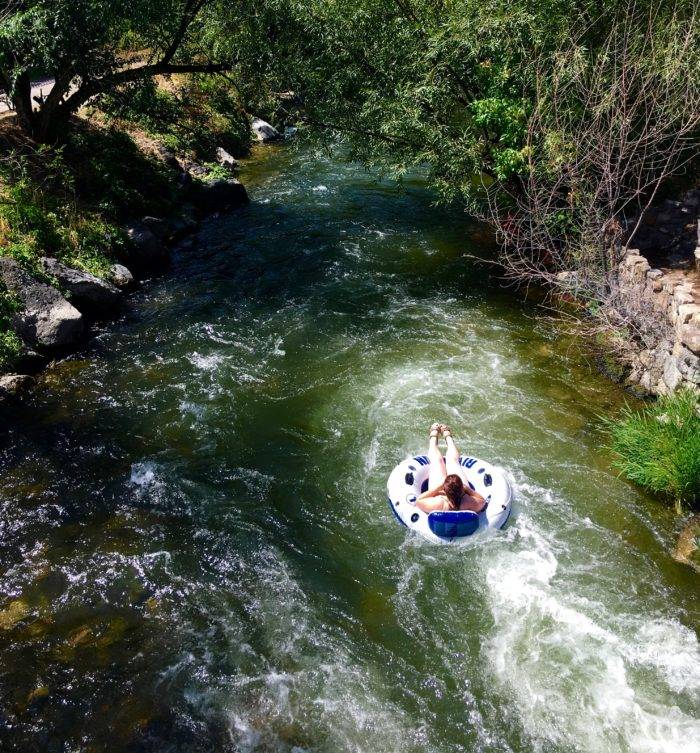 Visit Historic Chesterfield
Located approximately 40 minutes north, Historic Chesterfield is well worth the drive. The town hasn't been inhabited since the 1970s and was left in the same state it was when it was settled just before the turn of the century. It is a rare place, allowing visitors to take a step back in time.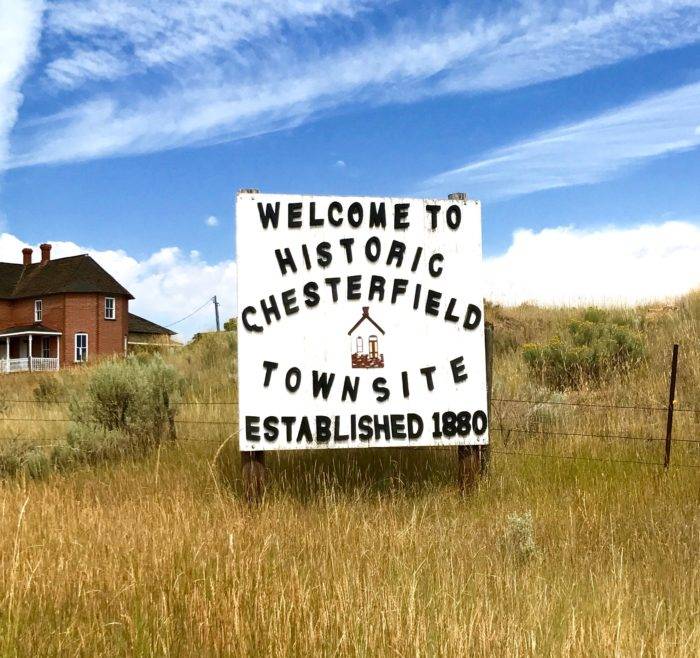 Take a dip at the Lava Hot Springs Olympic Swimming Pool & Waterpark
This is no ordinary town swimming pool. The Lava Hot Springs Olympic Swimming Pool & Waterpark has water slides, a splash pad, and high diving platforms as well as indoor and outdoor lap pools.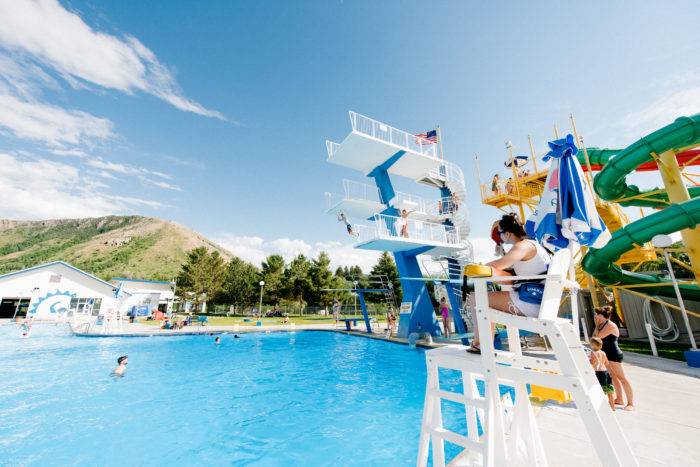 Hiking
Several trails can be found in the surrounding area, including near the Bannock and Portneuf Mountains and the Pebble Creek Forest Area. The diverse landscape here makes sightseeing along the trails a pleasure, and running into some wildlife isn't unlikely.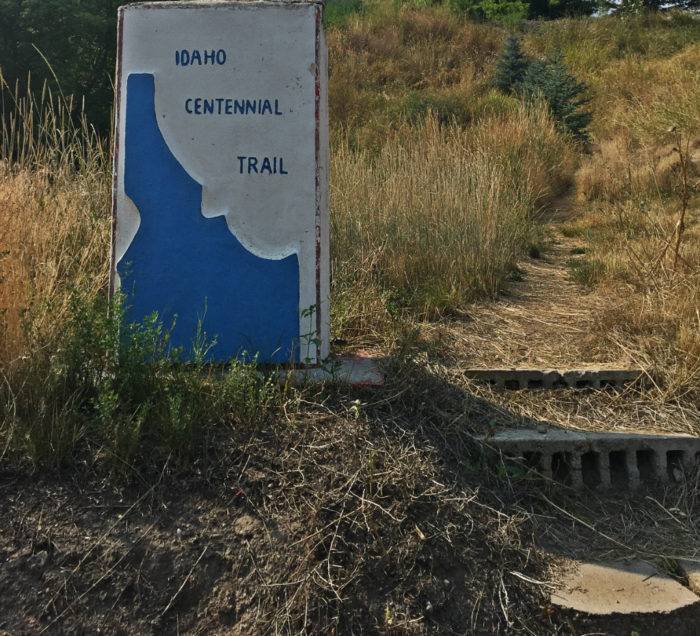 Browse Historic Downtown
Walking through downtown Lava Hot Springs makes for a lovely afternoon. Most of the buildings are historic and unique boutiques including a trading post and candy shop can be found.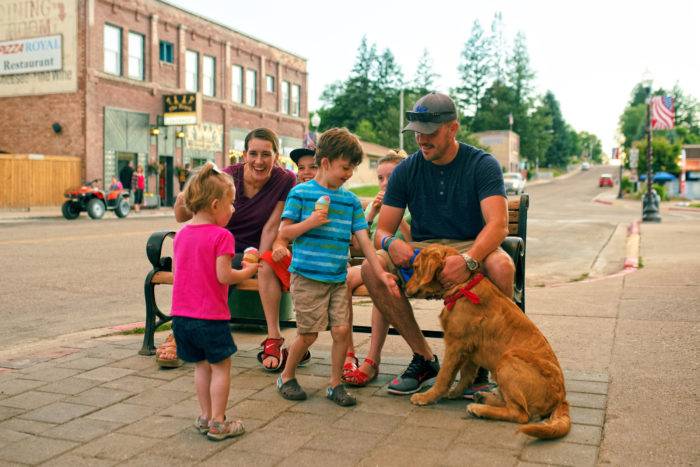 Soak in the World Famous Hot Pools
The mineral pools are Lava's main selling point and definitely not to be missed. During cooler weather, the hot springs make for a luxurious way to spend the day. In the summer months, they are best visited in the early morning and evening. Best of all, the pools vary in temperature, ensuring that everyone can find something to meet their needs.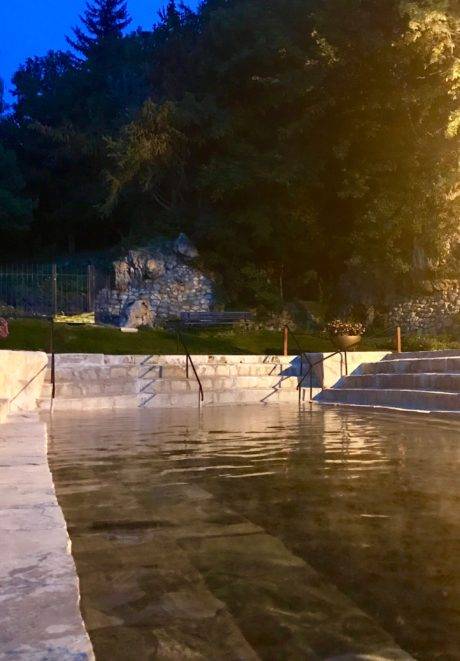 Get in Touch with Your Inner Foodie
The Portneuf Grille & Lounge is a must visit when in Lava Hot Springs. Offering regional and Northwest-style cuisine, local beers and wines and a wide selection of seasonal desserts, this restaurant is a foodie paradise. Along with lunch and dinner the restaurant also provides a delicious brunch menu on Saturdays and Sundays.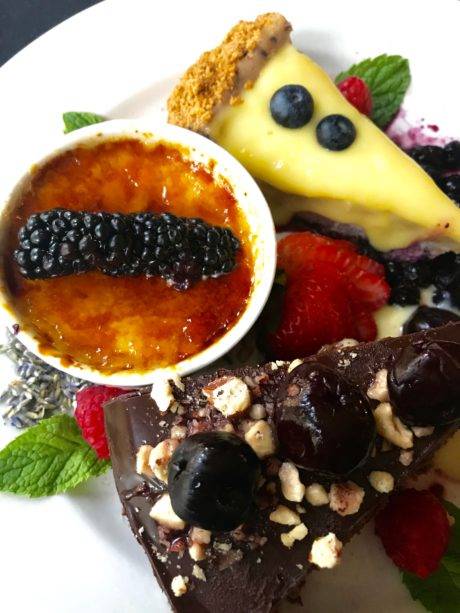 Visit Baker Ranch
Just 10 minutes outside of town, Baker Ranch offers refreshing snacks and recreation. Raspberries are grown right onsite and sold to visitors, making for the perfect warm weather treat in the summer. Spend the evening on a horse-drawn wagon ride then indulge in a full-service homestyle dinner by the creek on the ranch's private property. During the winter, Baker Ranch offers boot and snowshoe rentals for snowy adventures.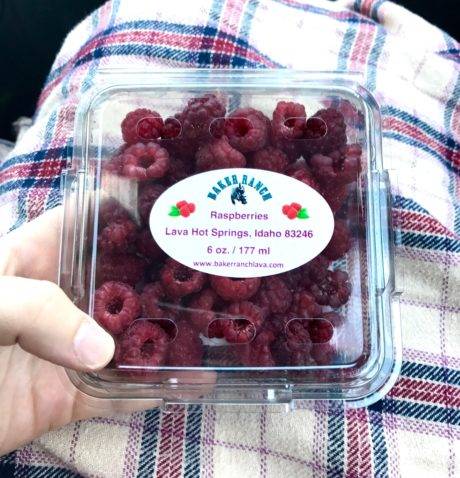 Go Ziplining
Lava Zipline and Ropes course provides all kinds of fun. Open-year round and the admission fee covers multiple rides and attempts at the course. A reservation is recommended.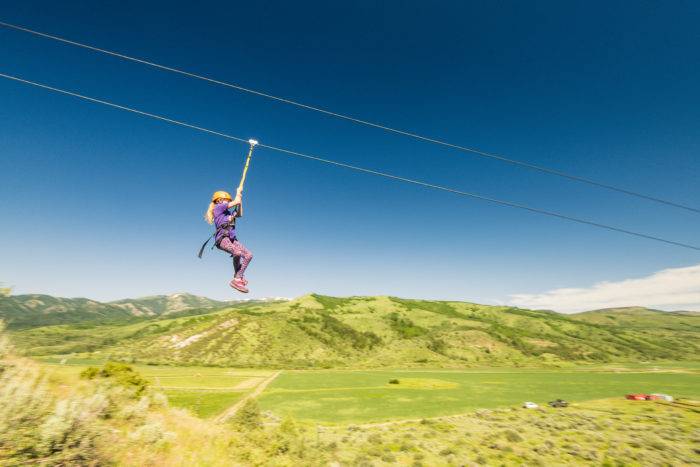 Relax and Recharge
Golfing, scenic views and hot springs make Lava Hot Springs the perfect place to find some peace and quiet. The Riverside Hot Springs Inn offers individual and couples massages, and private rooms with soaking pools, while at the Home Hotel there are boutique rooms that feature two-person soaking bathtubs. No matter where you choose to stay, downtown is completely walkable making it easy to access restaurants, shopping and most of the previously mentioned activities. If you are looking to unwind, this is the place to do it.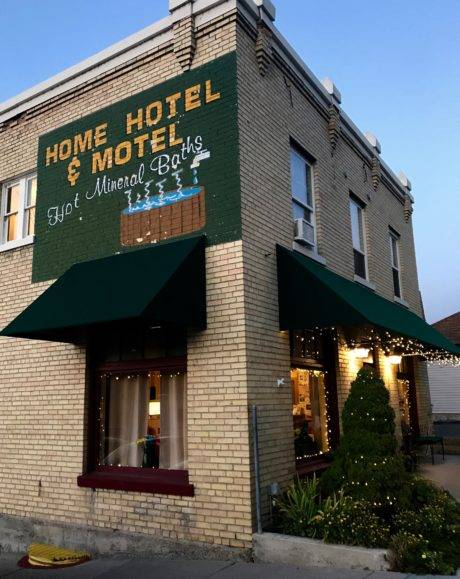 After a visit to Lava Hot Springs, it is easy to see that this small town is one of Idaho's best-kept secrets.
Lindy Callahan is a Utah native who also spends a lot of time in the Pacific Northwest, writing content for Zillow and working on an MFA at Oregon State. Having deep roots in two beautiful regions of the United States, she has a passion for environmental protection and appreciation. When she isn't out hiking with her husband, Mike and her dog, Phil Collins, she is usually found curled up with a book or working in her medicinal garden.
Feature photo credited to Idaho Tourism.

Published on June 19, 2018