This holiday season, why not let Idaho inspire your gift giving? Share the holiday love with these 15 awesome gifts battle-tested in Idaho's diverse and rugged terrain. Who knows, you might want to gift yourself a little something, too.
ADVENTURER ON THE GO
We all have those friends and family members that never seem to sit still for long. Whether exploring the mountains, tackling trails on two wheels, crusin' in a kayak down a river, or chalked up and trad climbing – the most important thing for an adventurer on the go (besides adventure) is owning legit gear.
The most compact, lightweight and portable solar generators on the market, Inergy's Raptor is everything you could need in a backcountry charger. The Raptor will power essential gear like your GPS, headlamp, 2-way radios, smartphone and camera battery.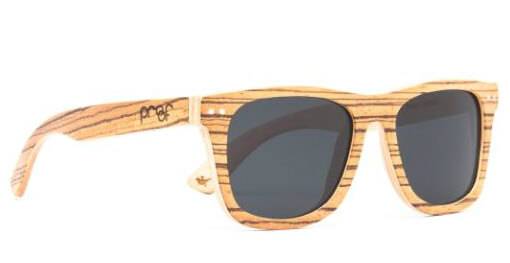 The Ontario Wood by Proof is your go-to for a gift that is trendy, useful, and easy on the environment. These polarized shades are handmade from sustainably sourced wood, water-resistant and have the quote "Don't Forget Your Roots" written on the inside.
Designed to be the ultimate all-around board, the Thrive Inflatable SUP Board by NRS offers consistent durability, making it a top choice for casual paddlers and river runners alike. The inflatable board easily rolls up, so you can take it along for all your Idaho adventures.
Trendy Trail Threads | Jack Flannel & Two Timer by Club Ride Apparel
From city commutes to trail tours, the cyclist in your life will fall in love with Club Ride Apparel. The men's Jack Flannel is a timeless design that is equal parts breathable and comfortable for casual cycling wear. For the ladies, the Two Timer jacket is your go-to. The lightweight, wind-resistant jacket has two side pockets and a back zipper pocket to store belongings safely and comes in two sleek colors.
Krieg Climbing has been making "badass chalk bags" for two decades. A rock climber's Christmas isn't complete without a bright new chalk bag to use while completing their next peak.
OUTDOOR ADDICT
Hunting, fishing, scouting – there's a reason to be outside for every sporting season. Make sure your outdoor addict is geared up for it all with these outdoor essentials.
Chris Reeve's made-to-order knives are some of the highest quality knives on the market. The Green Beret has been used by the U.S. Army Special Forces and is the perfect utility knife for those who need an efficient, tough tool.
Designed to help eliminate the discomfort of a heavy, loaded pack, the GRIP Frame's suspension is rigid and supportive like an external frame. Unlike an external frame, you can carry all your gear with you since the GRIP Frame is compatible with other Blacks Creek packs.
There is nothing girly about First Lite's Artemis Merino Hoody. A versatile second layer that is warm yet breathable, the Artemis is designed for the serious huntress on your gift list. For the fellas, the Chama Merino Hoody is your best bet. Considered the most versatile base layer, the Chama can be a first or second layer and features an extremely low profile hood that is virtually unnoticeable until it's needed.
Want to amaze the angler in your life? Look no further than the Center Axis Rod & Reel from Waterworks Lamson. One of the most advanced on the market, this reel and rod has the center mass of the Litespeed reel and the center axis of their medium-fast action rod and is available in four different weights.
The halls aren't the only thing getting decked this season. Truck owners will be stoked on upgrading to the best in-vehicle storage systems. DECKED makes drawer systems for full and mid-size trucks and vans and has a full lineup of accessories to go with it.
TRAIL TO TOWN
What's better than durable gear? Durable gear that doubles as day-to-day equipment. Check out these trail-tested, everyday-approved outdoor accessories.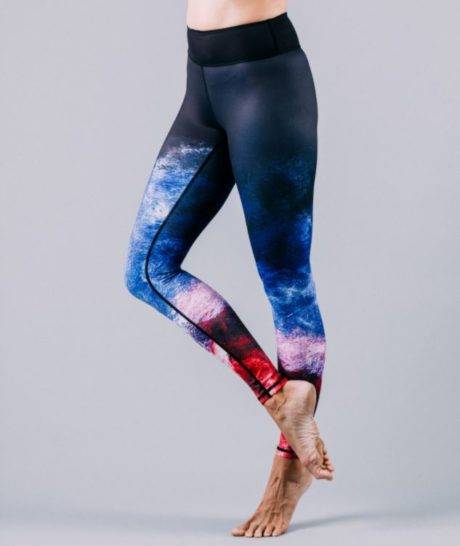 Made for active women, by active women, Vie Active founder Noa was jumping from the gym to a meeting to school pick-up and didn't want to change clothes constantly – so you can count on these being cozy and convenient.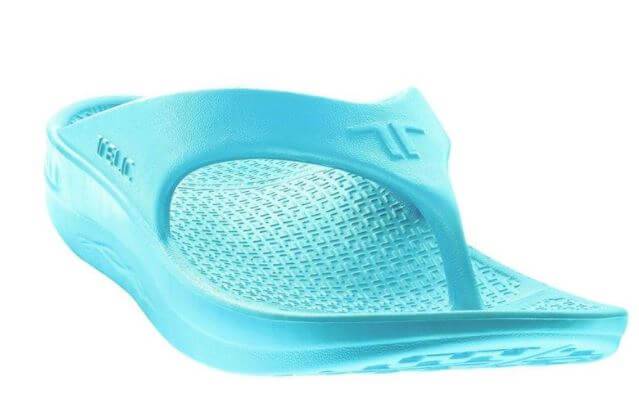 Telic's sandals were made for people who spend time on their feet. Known for being crazy comfortable, Telic's arch support technology has made them a favorite for recovery gear (and gifts, so we hear). There are ten colors to choose from.
Stocking caps are a winter wardrobe staple. Do we need to say more? Fill the family's stockings with brand new beanies from Asana.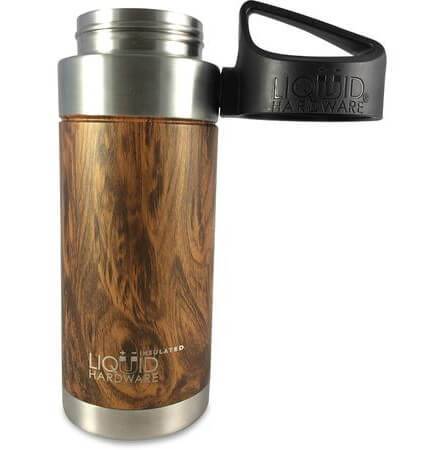 Liquid Hardware knows what's up when it comes to keeping cool. The Sidewinder Insulated Water Bottle keeps water as cold as Sawtooth snowpack or as hot as a high desert summer. Did someone say stocking stuffer? Bonus: the lid is magnetic so you don't have to worry about it rolling away.
Club Ride's Sprint Hoody is made with mid-weight technical fabric for warmth and moisture-wicking. Built-in hidden thumb holes, added venting in the back, reflective accents, and hip side storage brings this jacket to the next level.
If you're looking for a few great ways to test out your new gear, head on over to Travel Tips for a little Idaho adventure inspiration.
The products showcased in this article have been Tested in Idaho. This means these products have already hit the slopes, scaled rock faces, cruised down rivers, and conquered trials before they go to market. When you buy gear that has been Tested in Idaho, you buy knowing your gear has been approved for the ultimate Idaho adventure.

Published on November 28, 2017