Stanley is a traveler's paradise that rests peacefully between the Sawtooth Mountains and the banks of the Salmon River. You'll know from the moment you arrive that this off the beaten path community has a culture all its own. The only issue you'll have once you arrive is figuring out what to do first. With beautiful campgrounds, whitewater rafting, fishing, hiking, backcountry skiing, horseback riding, and mountain biking, Stanley is quite the playground!
After hearing all the hype surrounding Stanley for years, I had to check it out for myself. I packed a bag and drove up for the weekend with one goal in mind: have as much fun in 48 hours as possible. Spoiler alert, it was a success.
What to Do
Day 1
Mountain Biking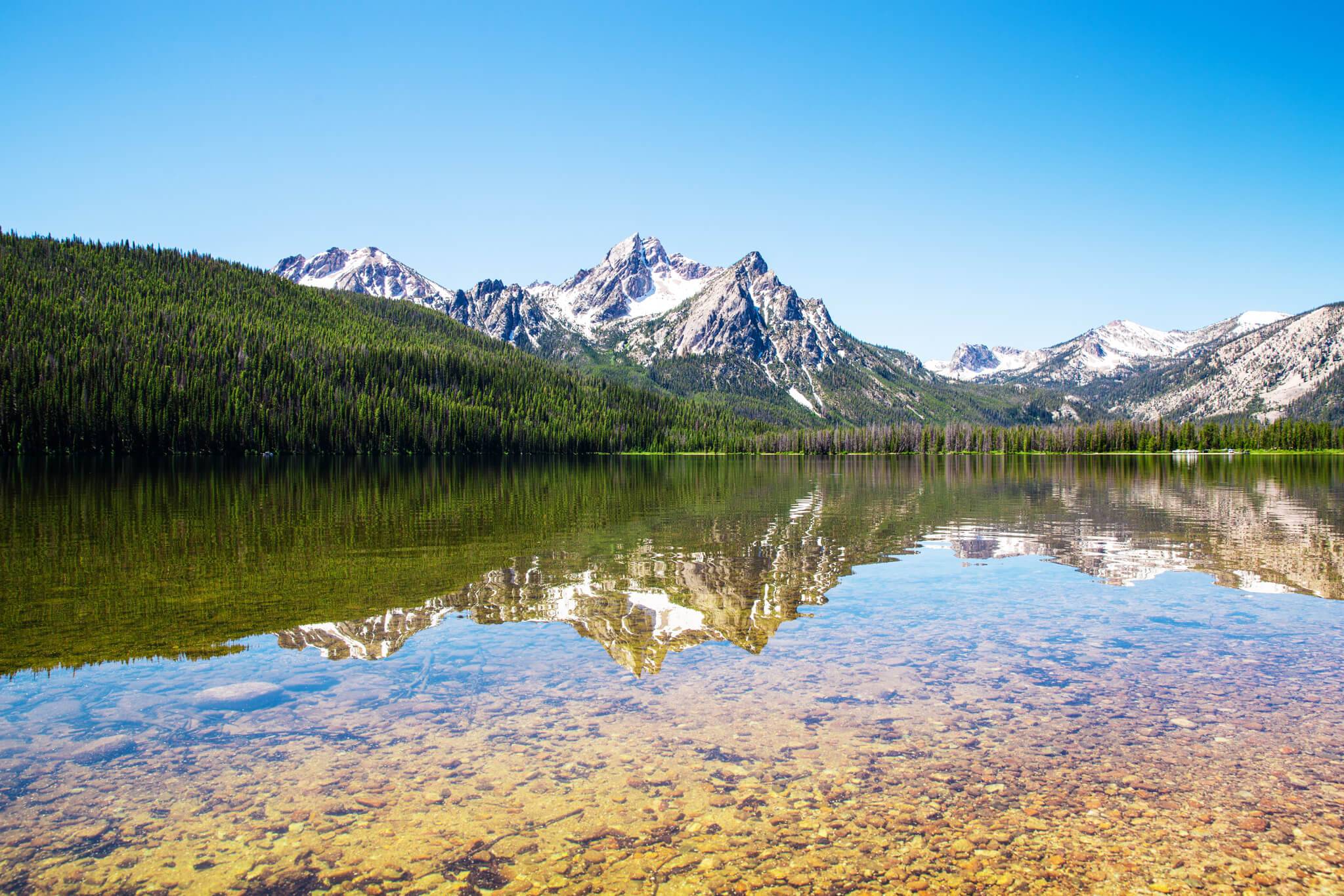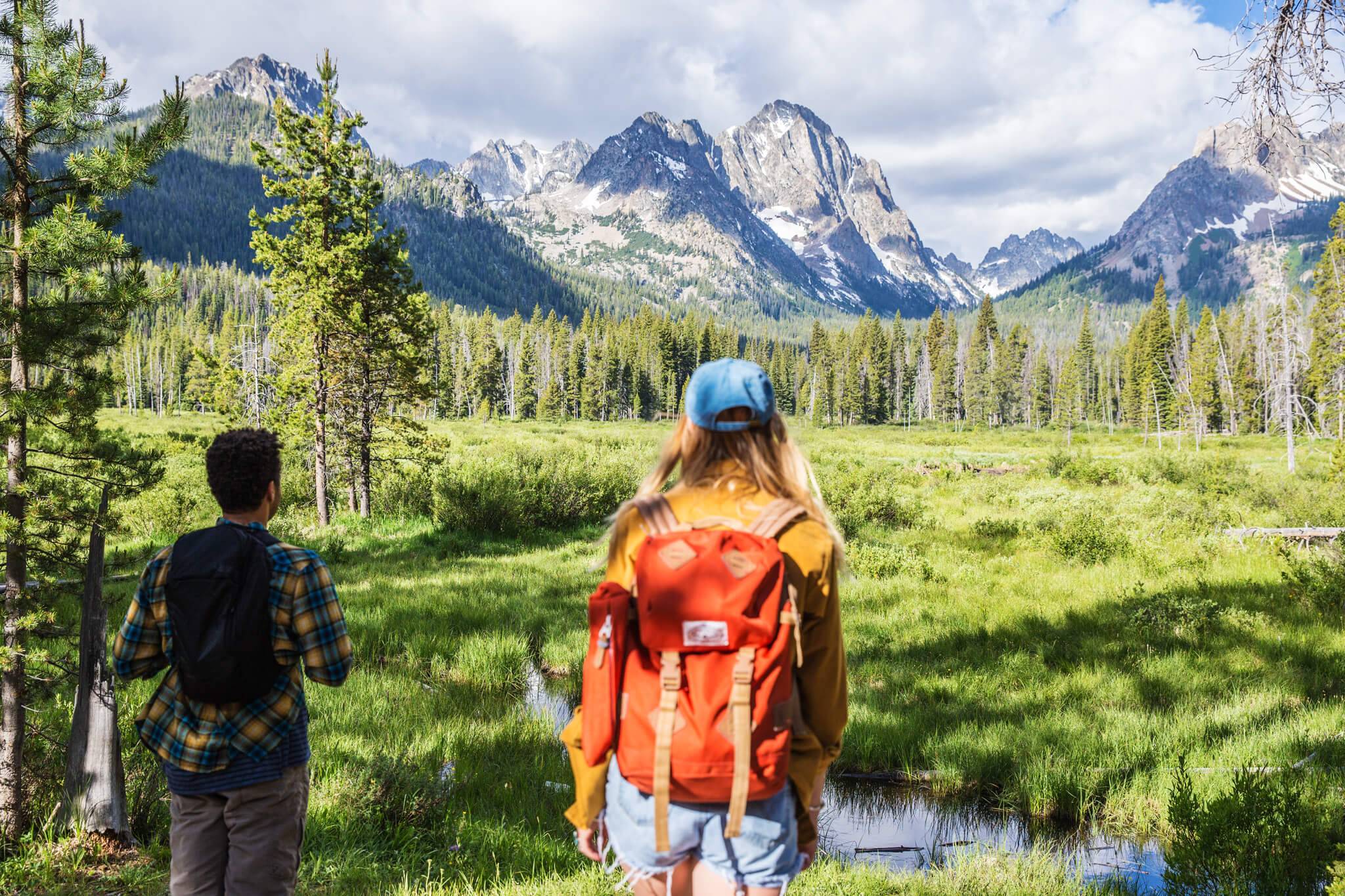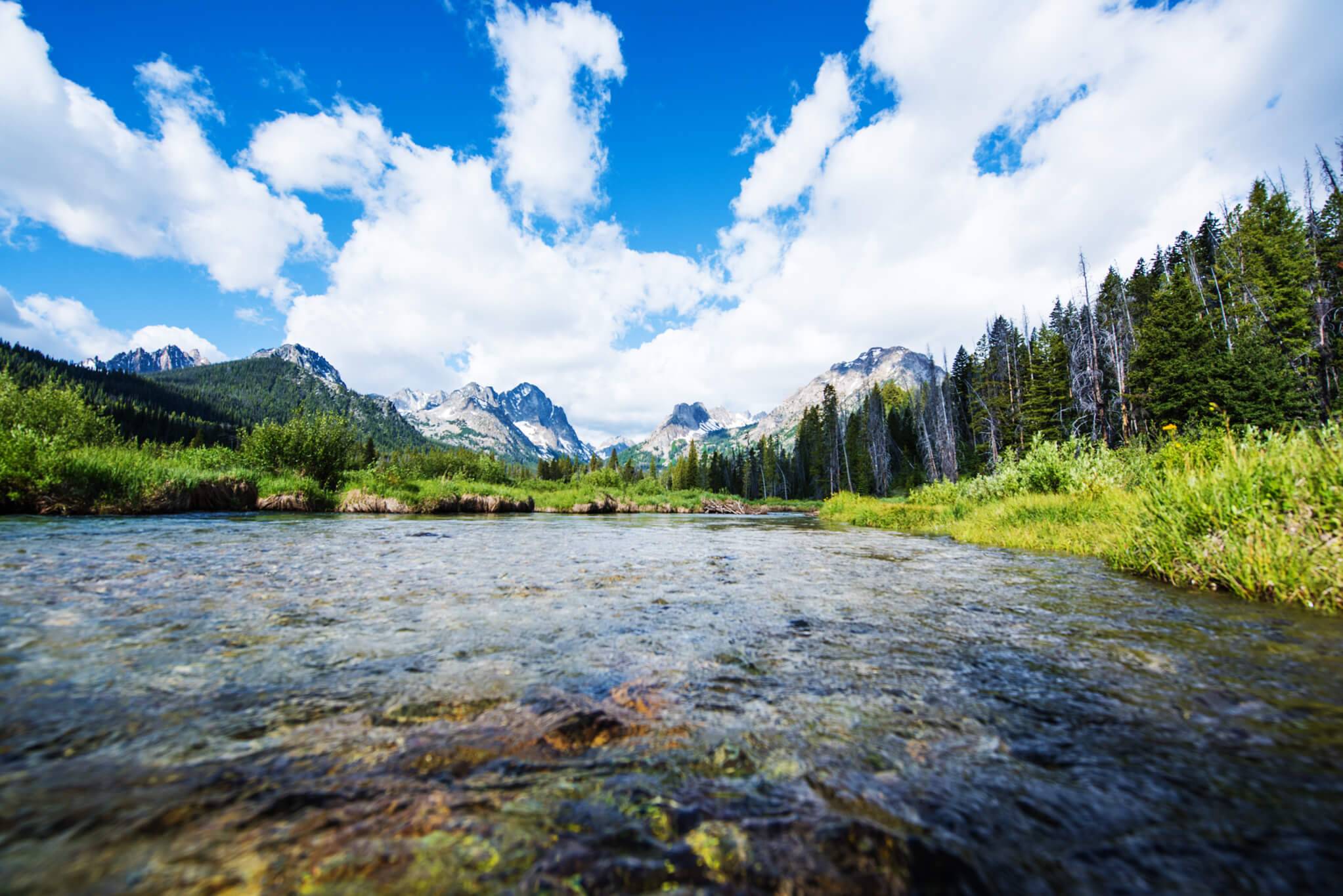 One of the most appealing qualities of Stanley is its never-ending trail system. You could stay in Stanley for a month and still not ride every trail the area has to offer.
A path worth taking the family to is Elk Meadows Loop. The valley floor you ride through is layered with green grass, clear streams, and ponds. This intermediate trail might make you sweat, but you'll get to see spectacular tree-covered landscapes. I wouldn't recommend bringing the little ones on this ride. However, your teenagers would get a kick out of it!
Finding it from Stanley: Drive four miles west of Stanley on State Highway 21 until you reach the Stanley Lake Access Road, turn left there, and park. There is a great beach on the side of the lake for the family to play on, located right next to the parking spaces.
Valley rides are also popular among families visiting Stanley. You'll pedal on winding roads with access to breathtaking views of the Sawtooth, Salmon River, and Whitecloud mountain ranges. Pull over and have a picnic alongside the Salmon River or stop and take some family pictures with staggering mountain peaks in the background. Biking around Stanley is a foolproof way to have fun with your loved ones.
For bike rentals visit Redfish Lake Lodge or call (208) 774-3536.
Day 2
Fishhook Creek Trail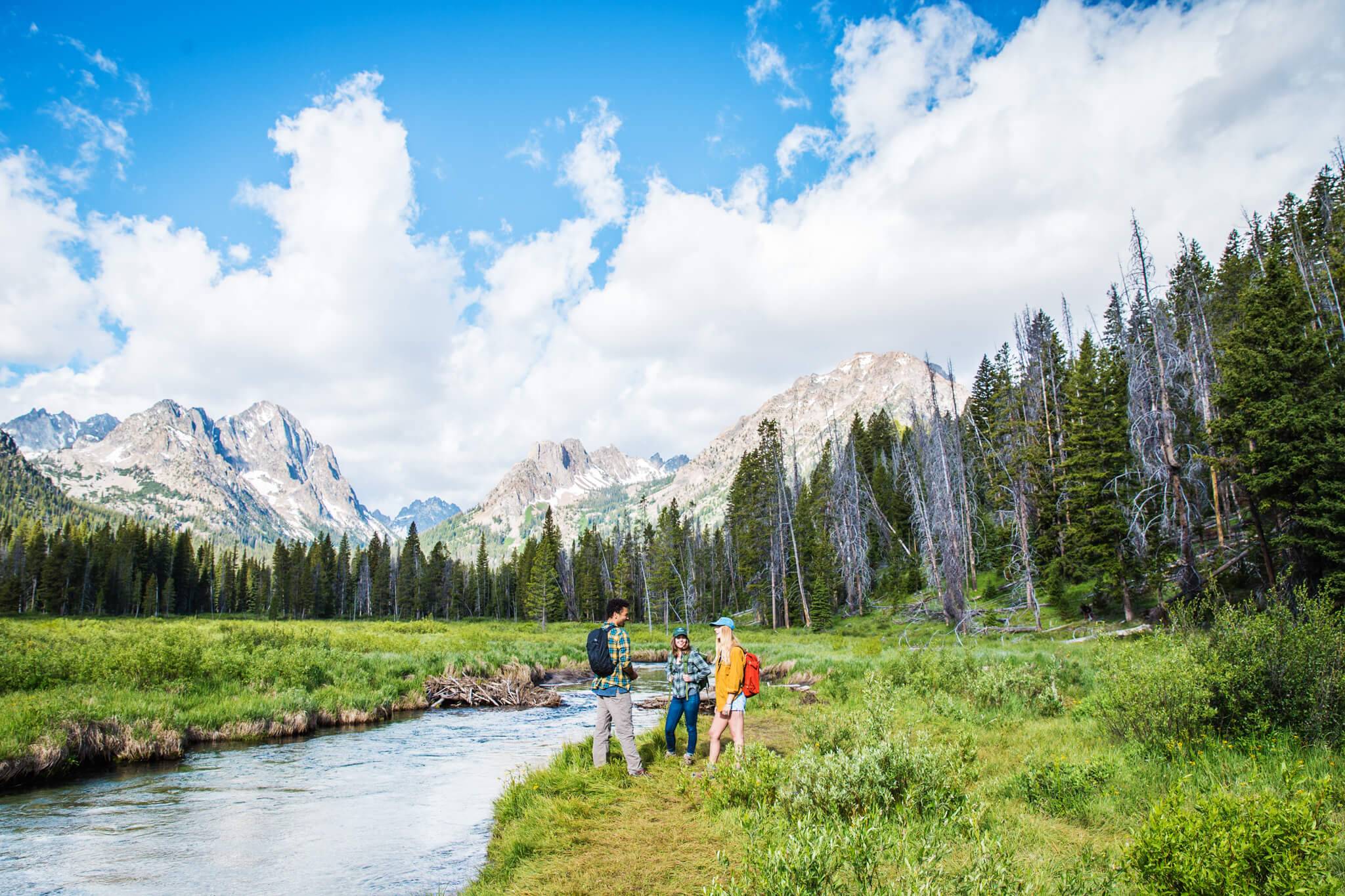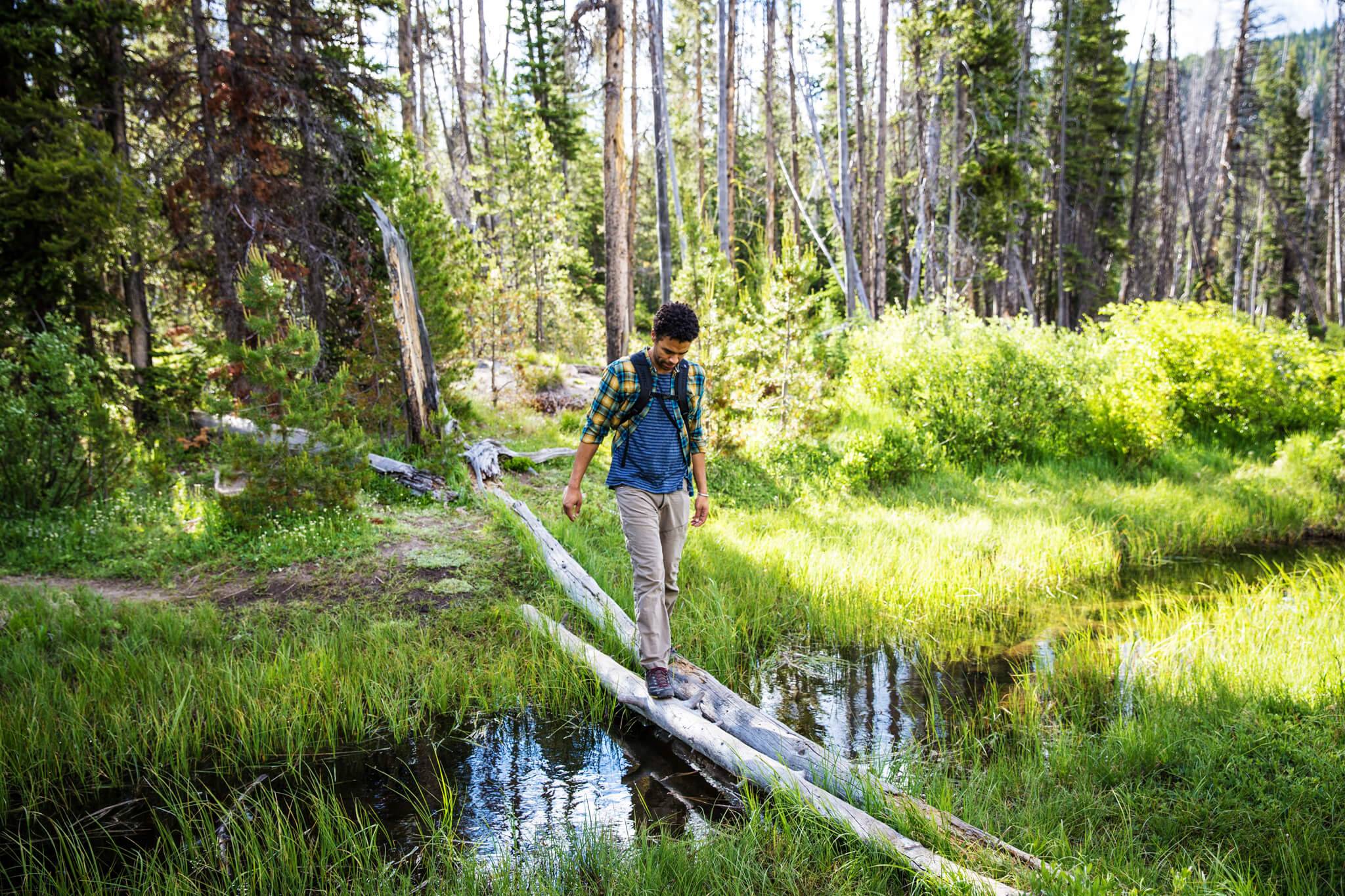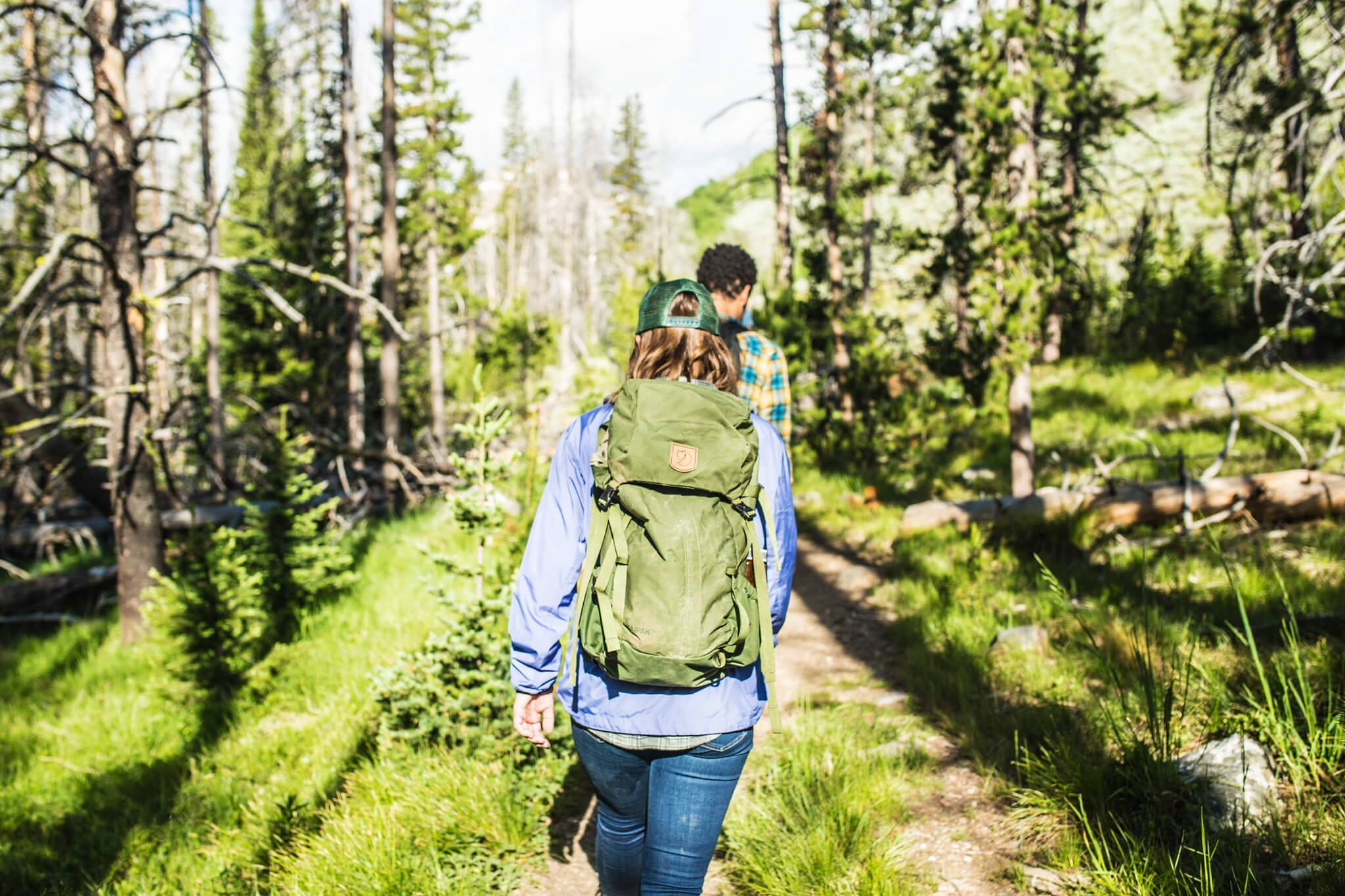 The Stanley area offers everything from day hikes to multi-day treks. This hiker's paradise is quickly becoming a mecca for adventure-goers looking to get their fix. Yet, adrenaline junkies aren't the only ones flocking to Stanley for hair-raising scenery and thrilling climbs, families are as well. Stanley has hundreds of miles of diverse trails set for whatever skill level your family is comfortable with.
Fishhook Creek Trail winds through magnificent grasslands until it comes to an opening at Fishhook Creek Meadow. Witness the beauty of rigid mountaintops, vibrant wildflowers, glass-like ponds, and massive beaver lodges. The kids will love seeing all the wildlife and the colossal Horstmann Peak. This trail is short and mellow and is a great family hike for all ages!
Bench Lakes Trail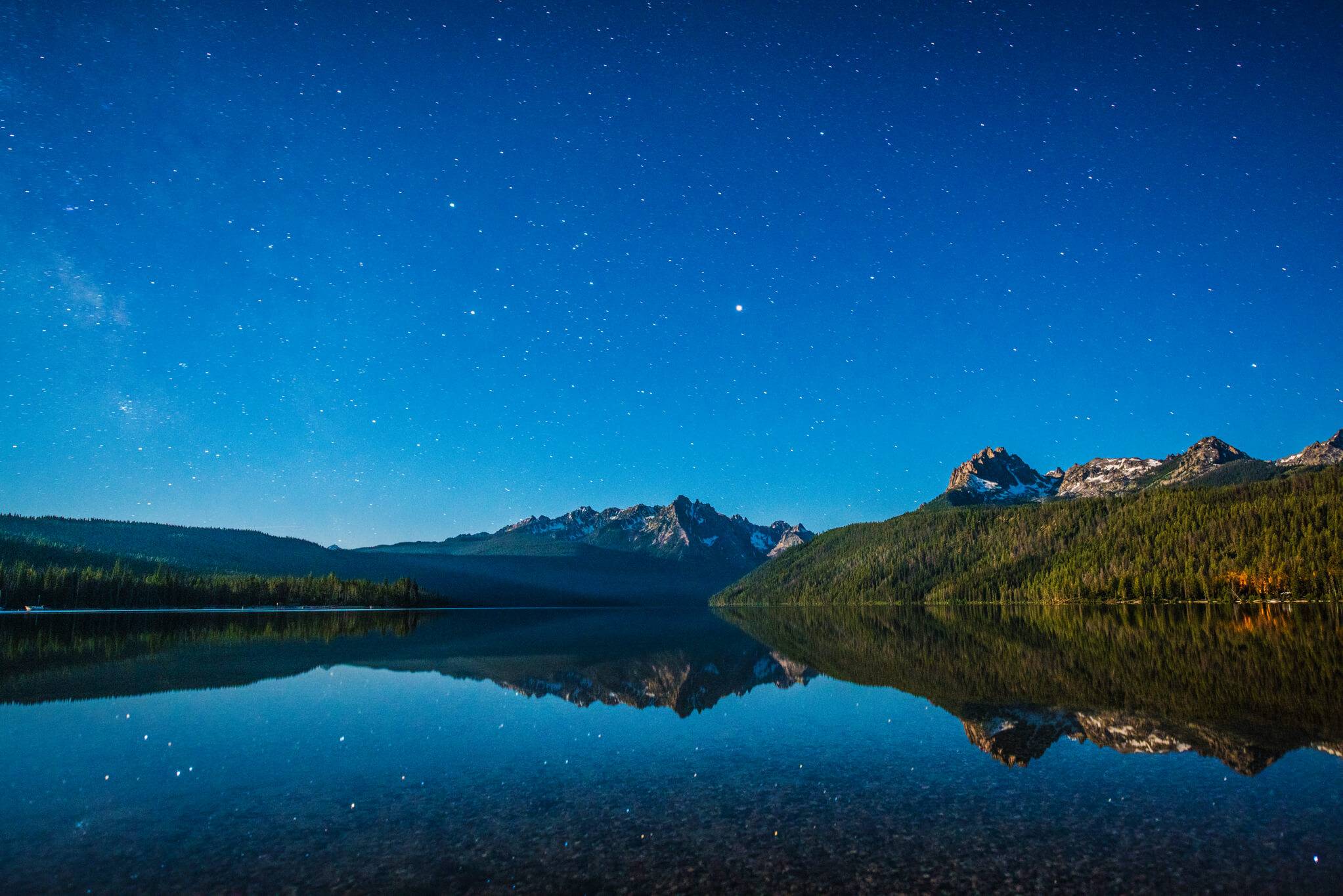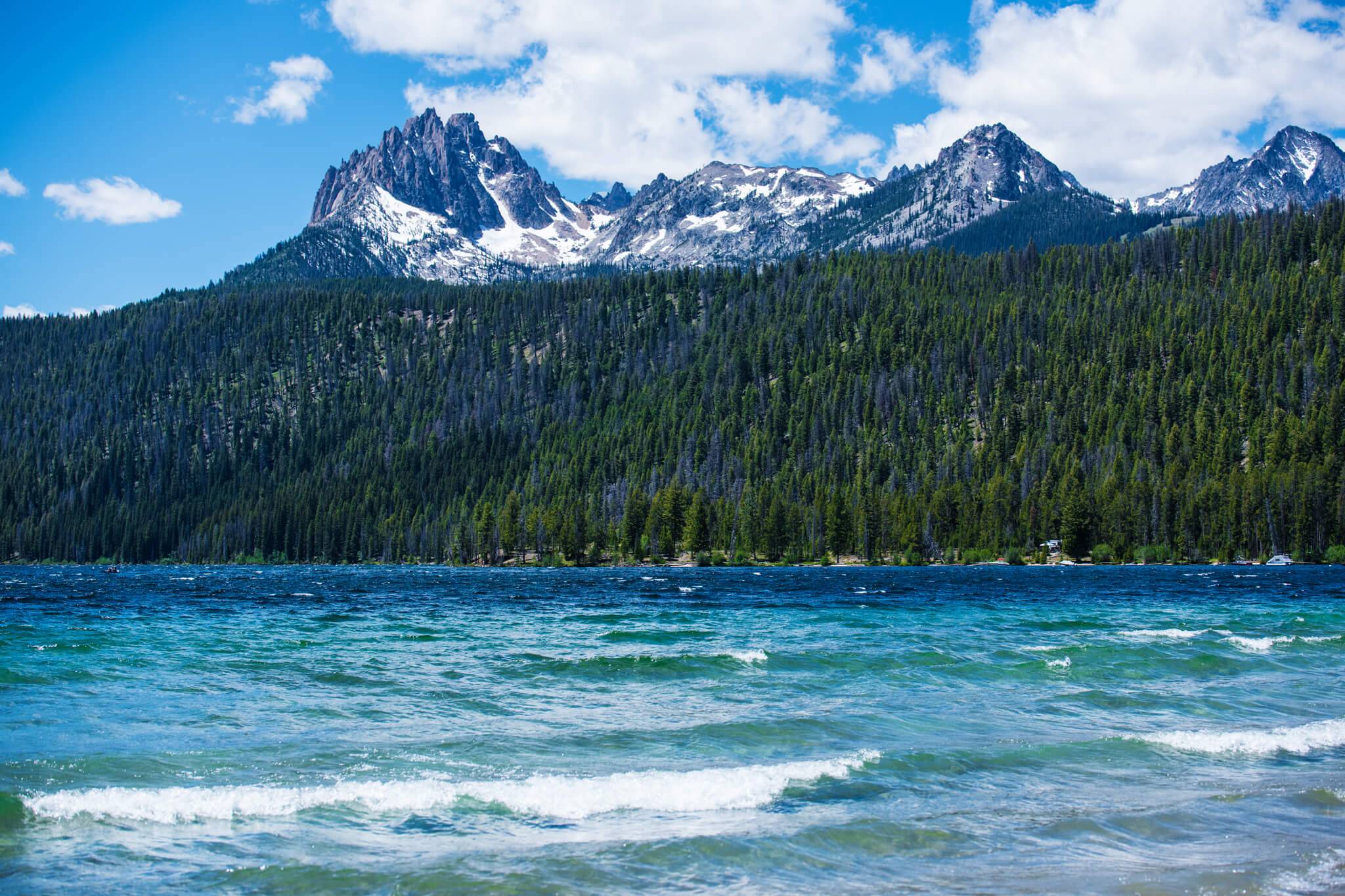 This hike is great for a wide variety of ages and ability, although it is a bit more challenging than the Fishhook Creek Trail. View the pristine waters of Redfish Lake from atop the ridges that lead to the Bench Lakes. The trail runs alongside the lake, making its way through pine and cottonwood. Bench Lakes consists of five picturesque bodies of water, two of which you will reach by trail. The lakes lie just beneath Mount Heyburn, each with their own individual flair. Be on the lookout! Elk and deer are frequent visitors throughout this area.
Redfish Lake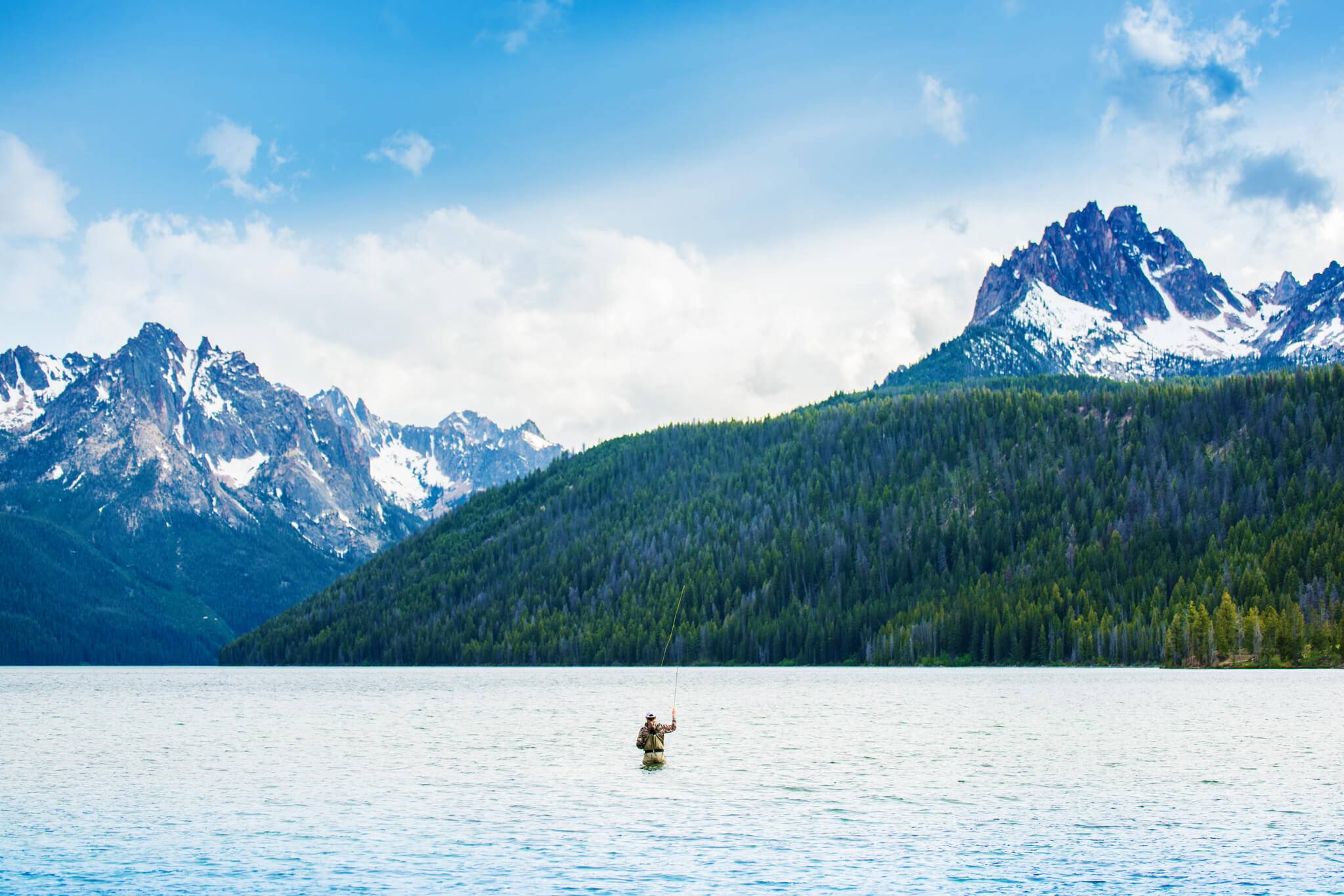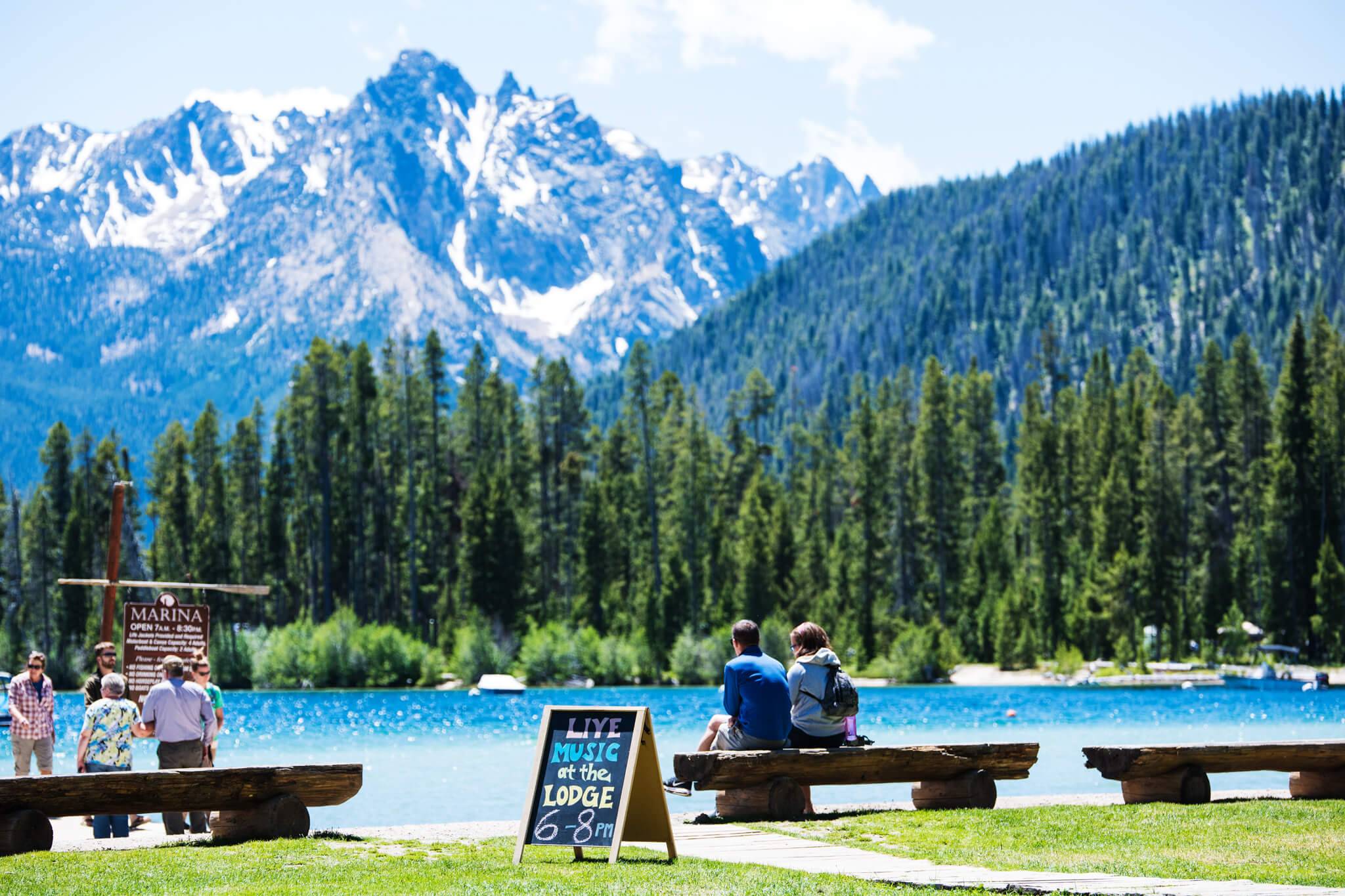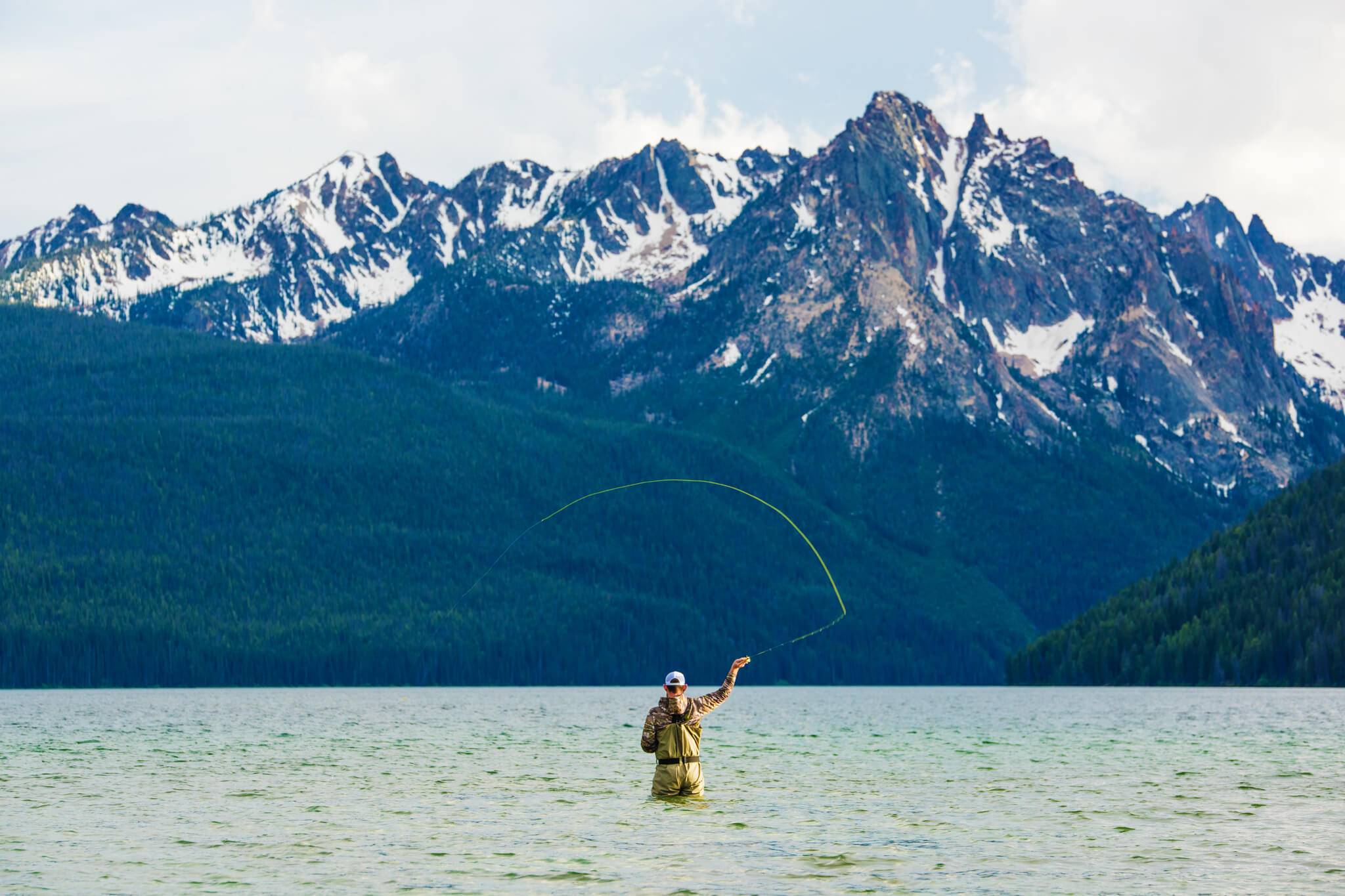 Redfish Lake is the perfect way to make memories with your kids on your next family vacation. This flawless outdoor playground rests between the Sawtooth Mountains and the Salmon River. The Redfish Lake Lodge is nestled up against the shore and has a general store where you can find maps for your adventure and snacks for your lakeside stroll. Lodge rentals include bikes, motorboats, kayaks, canoes, stand up paddleboards, paddle boats, and even pontoon boats.
The smooth white sandy beach of Redfish Lake is the perfect spot to play. Go for a swim, learn how to stand up paddleboard, or take the kids out on a paddle boat to explore the shoreline.
Feel the warmth of the sun on your back as you kayak through crystal clear water.
Glide around the lake and discover miles of untouched forest or stay on the shore and teach your kids how to paddle a kayak of their own.
Many people you speak to in Stanley will tell you that the real magic of the area is found out on the water. If you wake up early to watch the sunrise, you'll understand why.
How to Get Here
Hop on ID-55 and ride it out until you reach Banks. You'll then turn right on Banks-Lowman Highway ID-17 (Wildlife Canyon Scenic Byway) and head East to ID-21. Finally, you'll hang a left on ID-21 to Stanley.
If you're looking for an alternate route, take ID-21 the entire way. On this beautiful drive, you'll pass through Idaho City and Lowman on the Ponderosa Pine Scenic Byway.
What to Pack
Travel games
Snacks
Waterproof sunblock
Insect repellent
Hat or cap
Water
Binoculars
Backpack
First-Aid Kit
Where to Stay
Looking for a place to stay? Whether you prefer boutique lodging, hotels or upscale suites, our guide for places to stay will help you find the perfect place to rest your head.