Salmon is known throughout the Northwest as a place of retreat and relaxation. Adventurers journey to Salmon to refuel and unwind from their everyday schedules where they enjoy fishing, whitewater rafting, mountain biking, horseback riding, and golf.
Salmon has been a retreat for travelers since 1805 when Lewis and Clark crossed the Continental Divide into the Salmon Valley, where they stocked up on essential supplies and valuable information from Sacajawea's people, the AgaiDika Shoshone.
So if you're looking to escape your hectic work schedule for 48 hours, look no further, Salmon has everything you need to clear your mind and return home refreshed and rejuvenated. The itinerary below is a perfect guide for any explorer visiting Salmon for the first time.
What to Pack
Fishing rod
Wool or polypro socks
Water sandals or shoes
Bathing suit or swim trunks
Synthetic wicking shirt and shorts
Bug Spray
Jeans (or lightweight zip-off pants)
Closed toe shoes
Hat
Sunscreen
Getting There
If you are coming from Idaho Falls head northwest from I-15 via Highway 28. From the east near Dillon, MT, head west from I-15 via Bannock Pass. From the north near Missoula, MT, head south from I-90 via Highway 93. If you are traveling from the south, head north from Sun Valley or northeast from Boise via Stanley then Highway 93.
Day 1: Welcome to Salmon
Morning: Drive into Salmon and plan to make your resting spot at one of the local hotels like the Sacajawea Inn, Super 8 Salmon, or the Stagecoach Inn. All options are close to the action, affordable, and comfortable stays.
Afternoon: Grab lunch at the Junk Yard Bistro. Order the"Make Your Own Pasta," and fill your belly with a hand-crafted brew.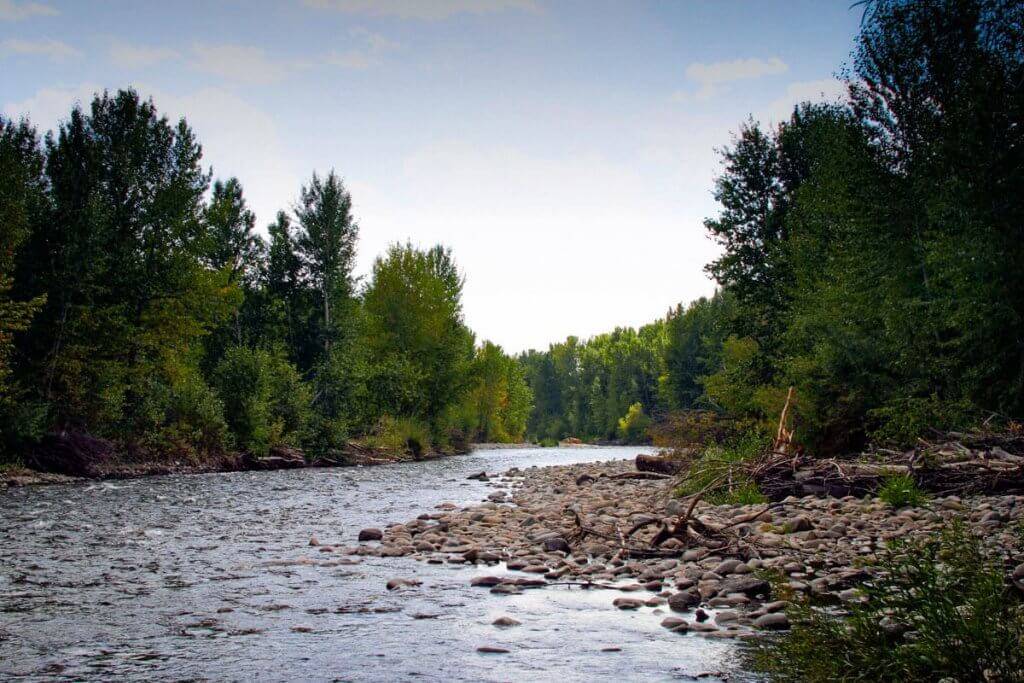 Evening: Cap off your arrival in Salmon with a relaxing fishing trip. Fishing in Salmon is open year round – anglers catch Rainbow, Brook, Cutthroat, and Steelhead Trout on a consistent basis in local streams and lakes. Make sure you have your Idaho fishing license before casting a line. You can view the full list of license vendors by visiting Idaho Fish and Game here.
Day 2: Explore Salmon Valley
Morning: Start your day off with a trip to Oddfellows' Bakery. Splurge on one of their famous Bear Claws and order a hot cup of freshly brewed coffee to fuel you for the long day of adventure ahead.
Afternoon: Kickstart your day of adventure with a premier whitewater rafting trip. River rafting, canoeing, jet boating, and kayaking in Stanley allow people of all ages to explore the great outdoors no matter their ability level.
There are three main whitewater adventures: the Middle Fork of the Salmon, the Main Salmon, and Lower Salmon. These frothy giants cut through the 2.25 million acre "River of No Return" Wilderness. This exclusive access provides riders opportunities to witness untouched backcountry, mountain goats, bighorn sheep, elk, deer, and mountain lions.
There are several outfitters specializing in family access to this remote country and most are based in Salmon. Take your pick of easy half-day scenic float trips, full-day thrill rides, or sweat-inducing week-long whitewater excursions on the scenic Salmon River known as the "River of No Return" (if you're wanting to extend your stay for more than 48-hours).
If your plans mean you'll have to stick to the 48-hour window, I recommend finding an outfitter for a half-day or one-day scenic float. Find an outfitter that fits your timeframe by clicking here or by visiting the Idaho Outfitters and Guides Association.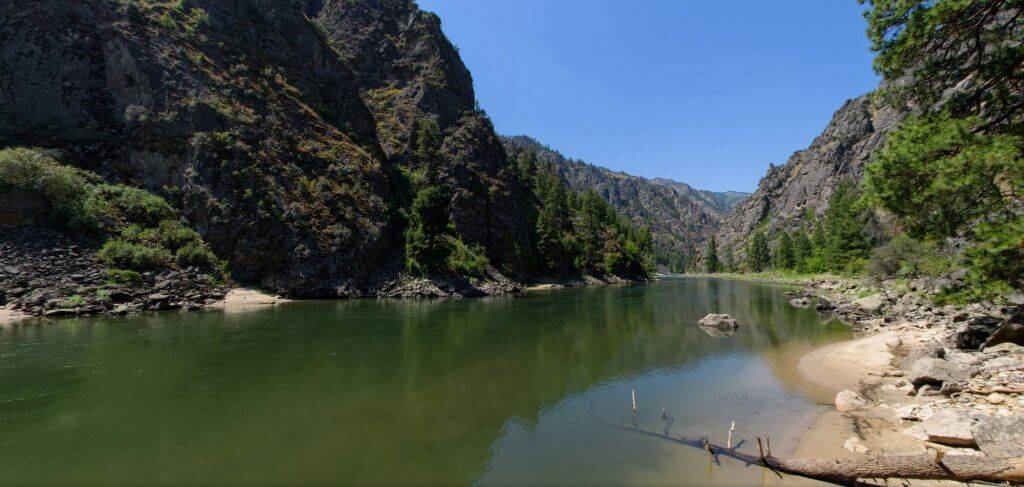 If you're wanting to avoid the water on your second day, you can take a guided horseback trail ride. Rawhide Outfitters offers overnight horseback pack trips and day rides which give you and the family the opportunity to saddle up and explore Idaho's scenic countryside on a gentle mountain horse.
You can also unwind with a day out on the greens. Salmon has a 9-hole golf course which features 3,168 yards of golf from the longest tees for a par of 36. Nothing beats playing 9-holes with breathtaking mountains as your backdrop.
Evening: After a long day out on the river you'll want to unwind with a scenic backdrop. Journey up to Goldbug Hot Springs for a soothing soak with the family. The hike is roughly three hours round trip, depending on the pace of your group. Once you arrive at Goldbug, you'll be surrounded by massive vistas and several ponds of varying water temps. Some of the ponds even have miniature waterfalls for a shower-esk experience.
Trip Tips
Be sure to check the Salmon Scenic Map to view local ponds, rivers, and streams for your fishing trip.
Make sure you bring your mountain bike for the warm summer months as there are numerous beautiful trails just waiting to be explored.
If the whitewater rafting trip wipes you out and you don't have enough energy for a hike to Goldbug Hot Springs, visit the Sacajawea Interpretive, Cultural, and Educational Center. Make arrangements to see the center by clicking here.
This author is a paid content writer for Idaho Tourism.

Published on March 22, 2016