Kristin Luna worked in partnership with Visit Idaho to create this Travel Tip.
There are few things in life more satisfying than exploring destinations with a mix of urban adventures and outdoor recreation during the balmy days of early fall. Boise, the capitol city sitting at the crossroads of the Pacific Northwest, falls squarely into this space on the national map. With a booming craft beer scene, forward-thinking investment in public spaces and beyond-gorgeous natural landscapes extending to all points on the compass, it's the ideal base camp from which to explore Idaho.
Heading to Boise in the autumn? Don't miss these seasonal draws.
Visit the World Center for Birds of Prey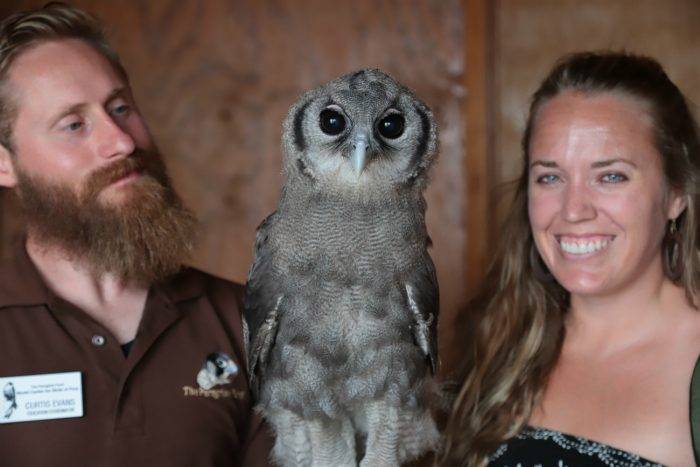 The World Center for Birds of Prey, headquartered just 12 miles from the heart of downtown, is located near the fringe of a 484,000-acre national conservation area set aside by the BLM in the 1970s for the protection of critical habitat for raptors. With the curvy and deep canyons of the Snake River slicing through the middle, Morley Nelson Snake River Birds of Prey National Conservation Area is the bedrock of land anchoring an interpretive center that features multi-national breeding programs, an inspiring collection of falconry history and serves as the epicenter for global efforts to study and protect these apex predators. The center, due north of the conservation area, gives visitors a crash-course in the history of raptors and why many species, such as the California Condor, were on the verge of being extinct not all that long ago. From now through November 4, there's an added reason to visit the World Center for Birds of Prey: the flight shows. These falcon fly-overs take place every Friday, Saturday, and Sunday and are prime photo opportunities for birders of all walks and experience level.
Bike the Greenbelt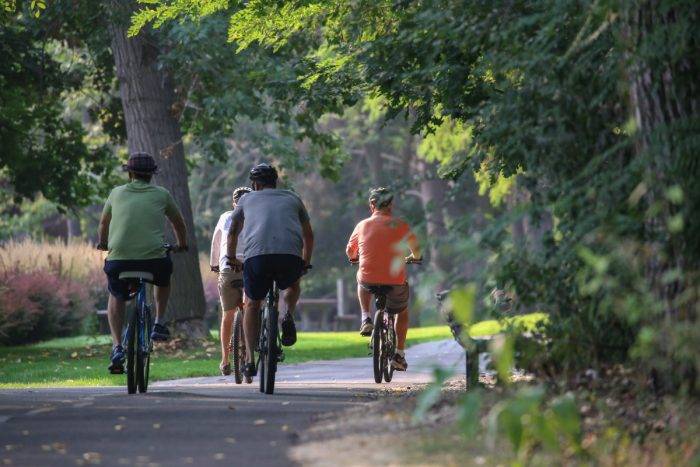 The 25-mile long Boise River Greenbelt, an artery that passes through the city's interior along the major waterway, is an oasis of interconnected trails and parks that feature athletic complexes, fishing opportunities, bicycling trails, an 18-hole golf course, commuter corridors, the Boise State University campus and a robust zoo, among other things. Opportunities abound for walkers, cyclists, dog owners, runners and nature lovers of all ages. A city-sponsored initiative has scattered transportation options throughout with Boise Green Bike stations and an innovative directional signage system for orientation. Keep your eyes peeled for Zoo Boise's giraffes, who are housed right off the bike path and can often be spotted peeking over the fence.
Take a Sunset Hike Up Camel's Back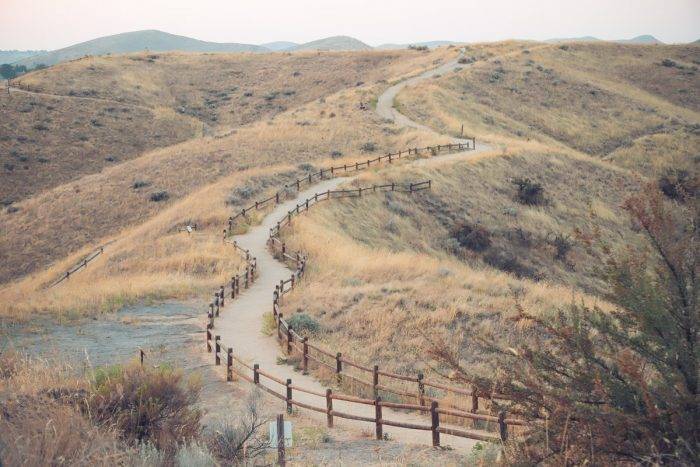 Not 10 minutes from downtown just beyond Hyde Park, Camel's Back Park is made up of 11 acres of developed land that's been a Boise staple for nearly a century; its ridge boasts a 360-degree panorama of the scenic surroundings. There are several miles of designated trails flanking the ridge, as well as a steep incline known as "sand hill" with stairs at the top third of the sandy chute that will make the trek up even quicker than the trails (just be prepared with sturdy shoes that offer some grip). The grassy park below is a vibrant center of neighborhood activity and a great spot for a pre-sunset picnic.
Survey the Local Beer Scene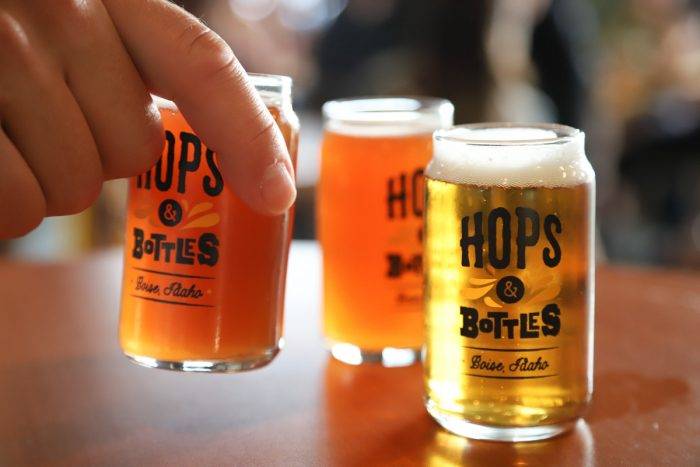 Positively humming with action, the myriad breweries and taprooms sprinkled around this energetic college town help propel Boise to "legit beer city" status. Aside from the big boys like Payette Brewing Company, which has an expansive backyard and pet-friendly patio with lawn games galore, there are newer downtown mainstays such as Barbarian Brewing with its full roster of sours alongside iconic stops like Bittercreek Alehouse, a traditional brewpub that stacks an impressive array of Pacific Northwest-based beers on tap. Want a one-stop-shop taste of all the city's varying flavors? The newly-opened Hops & Bottles has 20 beers on tap and stocks over 300 in the cooler (there's a nominal corkage fee for on-site bottle or can consumption or you can make your own six-pack to go). Hops aren't for you? Try a flight at Longdrop Cider, Idaho's first production cidery, instead.
Stock Up at the Capital City Public Market
While many farmers markets are traditionally seasonal, Capital City Public Market extends right through the fall and into December. Homegrown and bustling since 1994, this market lines the streets of downtown near the Capitol, which are shut down every Saturday from 9:30am to 1:30pm while the market is open. You'll find produce from neighboring farmers coloring this market, but it's also brimming with curated goods from across the state—from hand-blown glass to artisan dog treats, gourmet marshmallows to resin art and mixed media mosaics.
Feature image credited to Kristin Luna.
Tennessee-based journalists Kristin Luna and Scott van Velsor, the traveling duo behind Camels & Chocolate, roam the world in pursuit of the best murals and tastiest craft beer. They discovered their sweet spot in Boise, with its college town vibe, entrepreneurial spirit and authentic American way of life.

Published on September 27, 2018