Rebecca Cooper worked in partnership with Visit Idaho to create this Travel Tip.
Recently as our family hiked to the Goldbug Hot Springs for our first time, my daughter tripped and scraped her knees within the first ten minutes of our hike.
After tending to her scrapes and wiping away her tears, I admit that I felt a wave of disappointment that we might not able to do the hike we'd come so far to experience.
But before I let my mind travel too far down that path, I took a breath and reminded myself that this is exactly why my husband and I are so committed to hiking and exploring the outdoors with our children. Nature provides them with so many teaching moments—unforgettable lessons they can apply to their lives as a whole.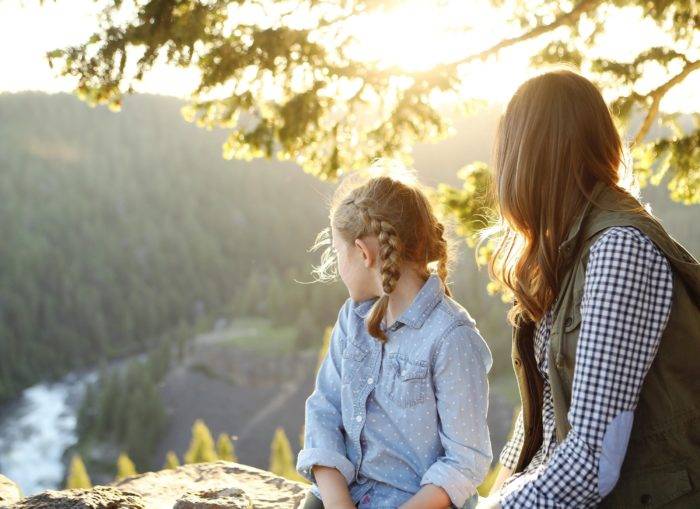 Childhood is short. (And summer? Even shorter.) Now is my chance to work these lessons into their lives, and nature helps me do this seamlessly.
I got down to my daughter's level, looked her in the eyes, and asked if she wanted to turn back.
"No, Mom," she answered, followed by a big exhale. "I can do this."
If I could choose two lessons for my children to take away from our explorations, it would be these: (1) A knowledge that the best views often come after the hardest climbs, and (2) an inner belief that they can do hard things.
This hike—and really, all of our adventures in Eastern Idaho—taught them exactly those lessons.
If you, too, have always wanted to explore more of this beautiful state—and help your children learn in such an important way—I hope you enjoy reading about the six outings we thoroughly enjoyed on our recent Idaho road trip.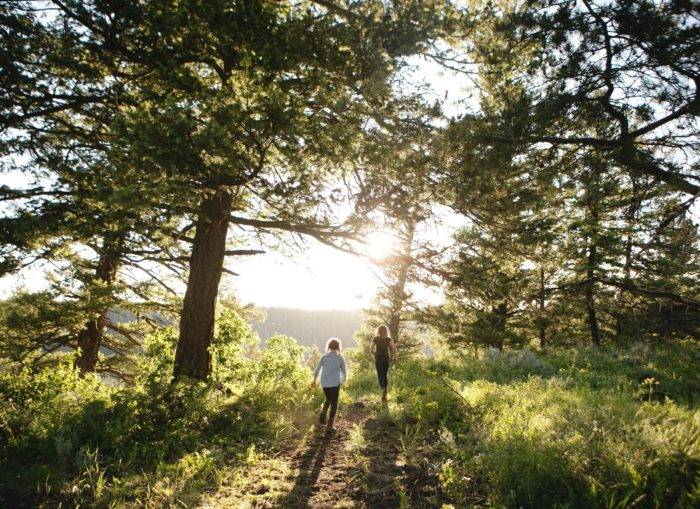 1. Yellowstone Bear World
Our drive through this wildlife park was such a fun, relaxed, and family-friendly way to view amazing wildlife. My girls were enamored with the bears, especially the bear cubs!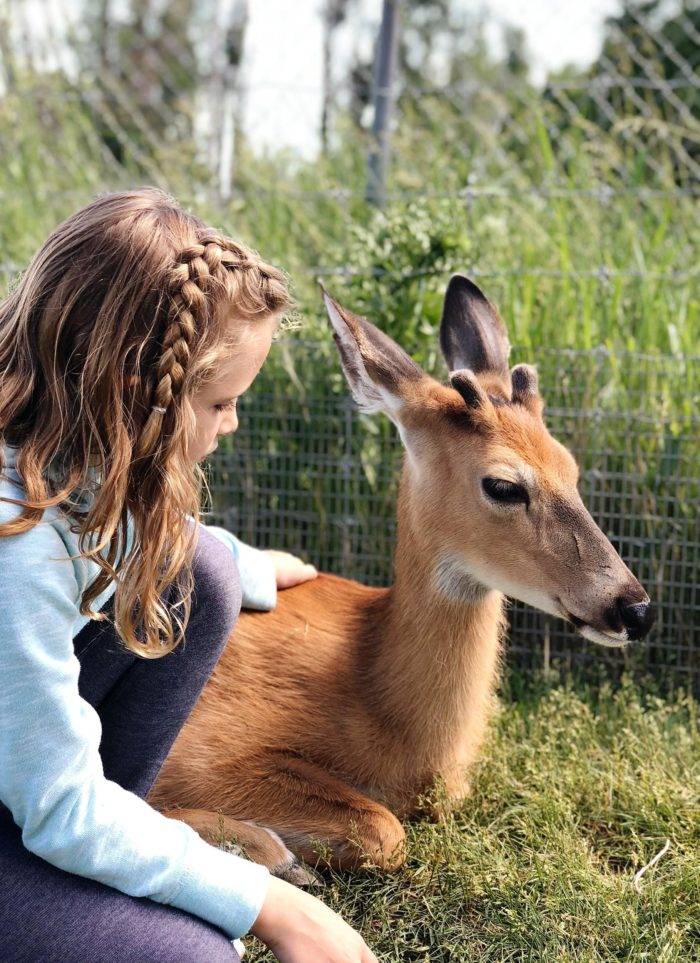 Yellowstone Bear World also features a petting zoo and amusement rides. Though the rides are geared toward smaller children, we spent more than an hour enjoying the petting zoo. Our family often sees deer on our outdoor adventures, but being able to get up close and personal with them—seeing their long, beautiful eyelashes—was an unexpected highlight of our trip.
2. Harriman State Park
Harriman State Park, part of an 11,000-acre wildlife refuge in the greater Yellowstone ecosystem, has a well-planned trail system and is rich in railroad history. It's a great place to slow down, hike, ride horses, and watch for elk, trumpeter swans, bears, and a wide variety of birds.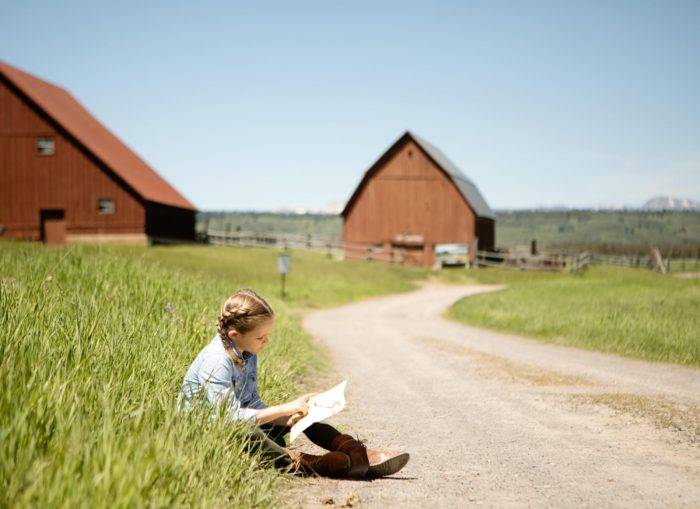 3. Upper and Lower Mesa Falls
The next stop on our road trip was Mesa Falls, and it did not disappoint. We were in awe of the powerful water that falls over the 10-story high remnants of an ancient volcanic eruption. The view from the trail and boardwalk was incredible, and it was safe and accessible for all ages of explorers.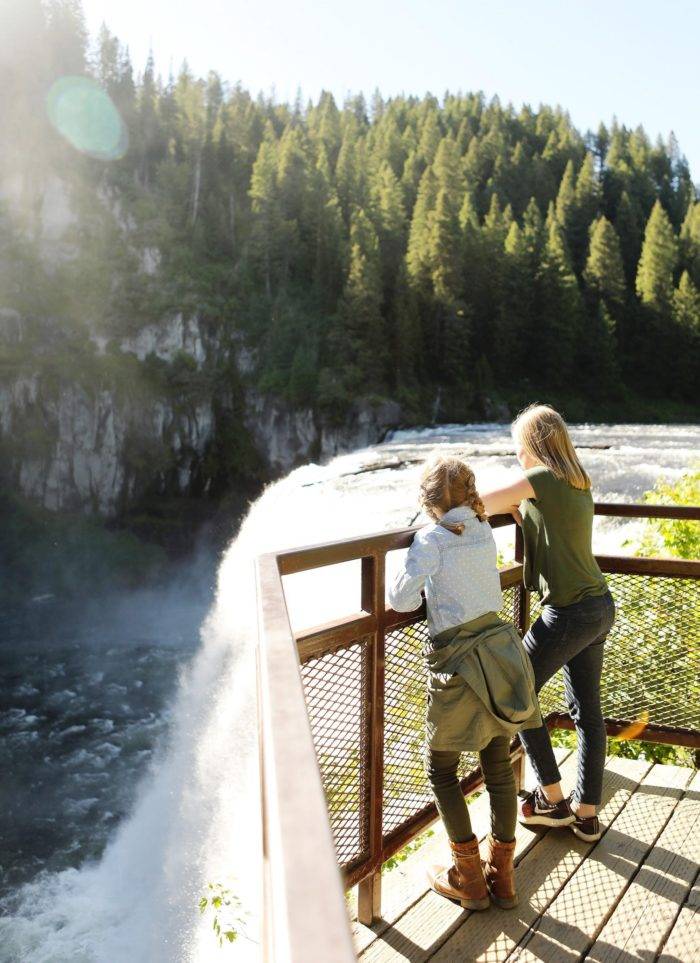 Almost as enjoyable as hiking the falls themselves was the drive along the Mesa Falls scenic byway through the beautiful Targhee National Forest. We took our time on the drive, spotting wildlife and even stopping to roast hot dogs and marshmallows at a roadside stop on the way back to our lodgings.
4. St. Anthony Sand Dunes
We spent the next day of our trip at the St. Anthony Sand Dunes: 10,600 acres of white quartz sand, blown into 400-foot high dunes. What a unique and awe-inspiring landscape to come across in the middle of rural Idaho—not to mention the perfect playground for off-road enthusiasts.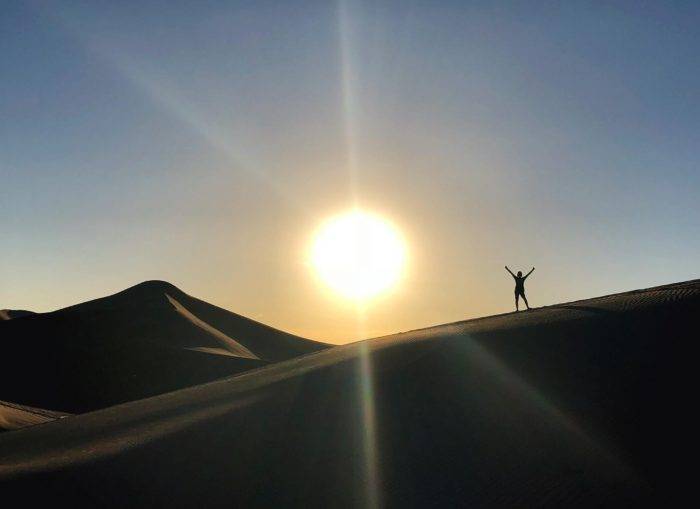 We stayed at Egin Lakes Campground, which has the best access to the dunes, along with ATV rentals nearby. My kids went for fast rides with their grandpa while I took photos as the sun went down. My parents also spotted two baby moose on the dunes in the early morning hours.
5. Goldbug Hot Springs
I'd heard how beautiful Goldbug Hot Springs are, so this was one of my most-anticipated adventures in Idaho, and it easily met and exceeded my expectations. The views from the hot springs, as well as the hot springs themselves, were surreal. The landscape feels almost untouched.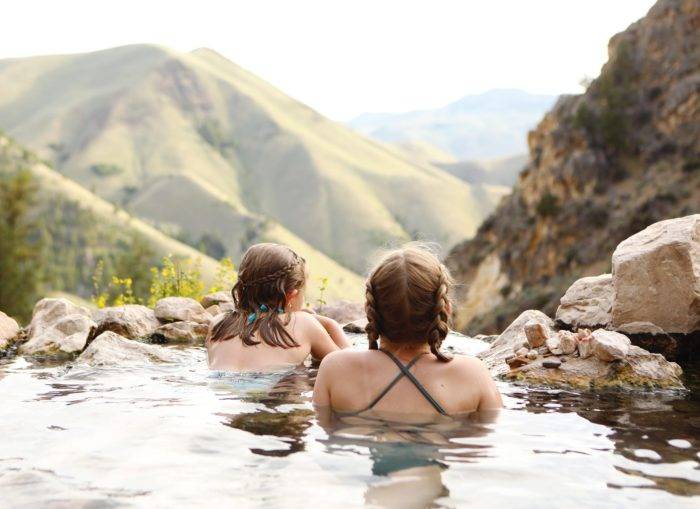 We had the trail and the springs almost entirely to ourselves, and the water was pristine. The hike up to the springs is challenging, but the views and the warm soak make it so worth it, and the trip down is a breeze in comparison. We will definitely be back to do this one again.
6. Lava Hot Springs
We spent our last day exploring this fun town; it has such a playful, youthful atmosphere. We floated the Portneuf River on tubes, soaked in the geothermal pools, and spent a few hours at the Olympic swimming complex playing on the waterslides.
The river float was cool and refreshing, with rapids just big enough to scare you but small enough that all ages can enjoy!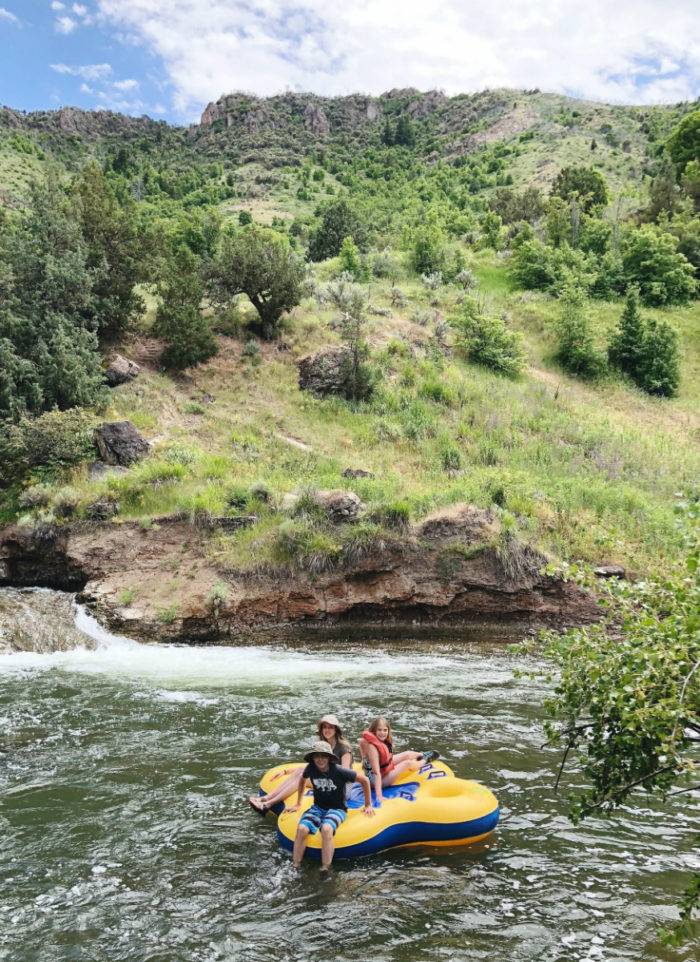 One thing I thought was so interesting about Lava Hot Springs is that though the water comes from underground springs and is full of minerals, it doesn't contain sulfur. So instead of that distinct smell you get with sulfur, all we could smell was the beautiful Idaho wilderness.
As we drove out of Idaho, the sun setting behind us, I reflected on everything we'd explored in just a few days' time and was taken aback by the wide range of landscapes you can experience in this one state.
We explored everything from waterfalls to crystal clear mountain lakes, from to white quartz sand dunes to miles of sagebrush-covered desert. Big mountains, big memories. It was the perfect backdrop for the important life lessons and deepening family connections we always experience while adventuring as a family.
Rebecca Cooper is the founder of www.simpleasthatblog.com and a mother of four from beautiful Alberta, Canada. She believes in the restorative power of a day spent outdoors with her family and the importance of filling our lives with experiences, not things. As a photographer, avid traveler, author and blogger, Rebecca enjoys sharing her passion for photography, DIY projects, and family adventures with other intentional women—all with an emphasis on keeping things simple.

Published on August 9, 2018