There is almost nothing in the world better than an Idaho road trip. You'll enjoy an ever-changing landscape that boasts rugged mountain, sweeping desert views, picturesque rivers and lakes, and dense forests. If you haven't hit the Idaho roads yet this year, then it's high time that you do. Here are some great road trip options to keep your motor running.
Lolo Pass to Hells Gate State Park
Follow in the footsteps of Lewis and Clark and make your way to Hells Gate State Park near Lewiston. This 177-mile road trip stretches along Highway 12 and Highway 95 from the Montana border at Lolo Pass all the way to the Washington border at Hells Gate State Park. Lewis and Clark made a similar journey in the 1800s but yours will undoubtedly be much less stressful and more scenic. Once you've arrived at Hells Gate, tour the Lewis and Clark Discovery Center and learn more about the iconic area which provides boat access to the deepest river gorge in the United States: Hells Canyon.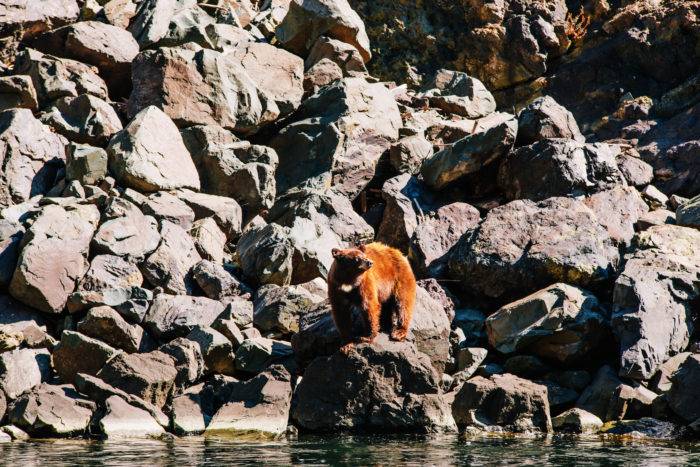 Thousand Springs Corridor through Thousand Springs State Park to Bruneau Dunes State Park
One of the most beautiful road trip options in southern Idaho is the Thousand Springs Corridor, aptly named because of the many breathtaking waterfalls in the area. Thousand Springs State Park is made up of six separate park units, which means there is plenty to explore. From the top of the park corridor at Malad Gorge to the bottom at Niagara Springs is only about 30 miles give or take, with incredible stops to make along the way. At Malad Gorge, located just off Interstate 84 near Bliss, you'll find over 400 acres of spectacular canyon views and it's near the entrance to the Kelton Road, cut by heavy Oregon Trail traffic in the 1800s. From there it's a quick jaunt to U.S. Highway 30 near Hagerman to access Billingsley Creek, which has some of the best wildlife viewing opportunities in the area. Not far from Billingsley Creek is Ritter Island, nestled between two magnificent springs. Ritter Island has an interesting history as a dairy farm, private retreat, nature preserve and now a state park with large natural springs and historic buildings to explore. Continue on to Earl M. Hardy Box Canyon Springs, a lush, green nature preserve with stunning blue water and a tumbling waterfall. Then wrap it all up at Niagara Springs with gorgeous Snake River Canyon views.​​​​​​​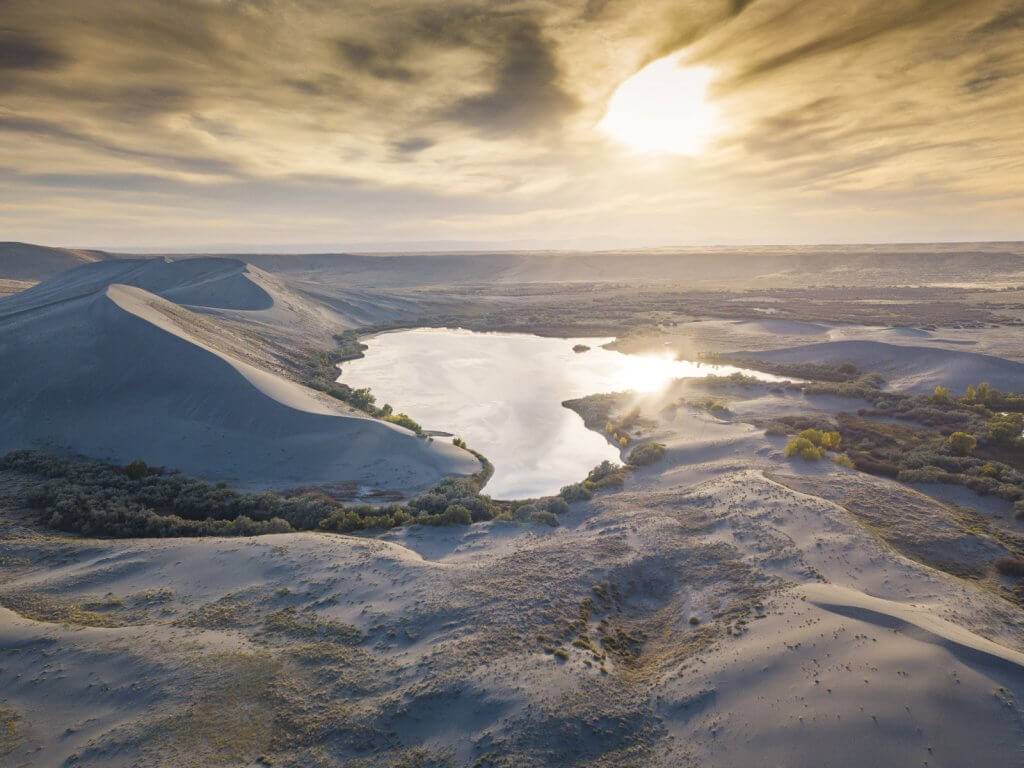 Move from the water to the sand by extending your adventures to Bruneau Dunes State Park. Take Interstate 84 west to the park that boasts the tallest single-structured sand dune in North America for some sandboarding, hiking and exploring. Make sure to stay as the sun sets to check out the dazzling night skies and enjoy views of stars and galaxies through the massive telescope at the Bruneau Dunes Observatory.
Massacre Rocks State Park to Harriman State Park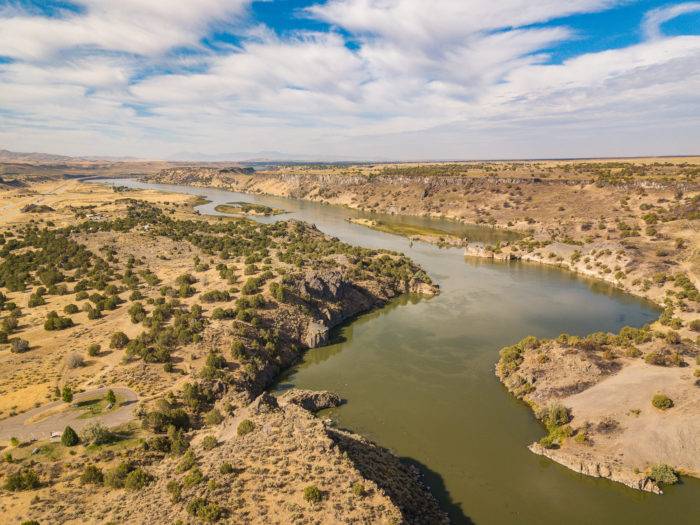 Take a road trip through southeastern and eastern Idaho for wildlife viewing, historical sites, and stunning views. Start your adventure in Massacre Rocks State Park near American Falls. This park is packed with historical sites, including Register Rock – this large boulder showcases the signatures of Oregon Trail emigrants who stopped in the area before continuing on their journeys. The park also offers a disc golf course, fishing, hiking, and rock climbing opportunities. Extend your adventures in the park with an overnight stay in one of the rustic cabins available throughout the park.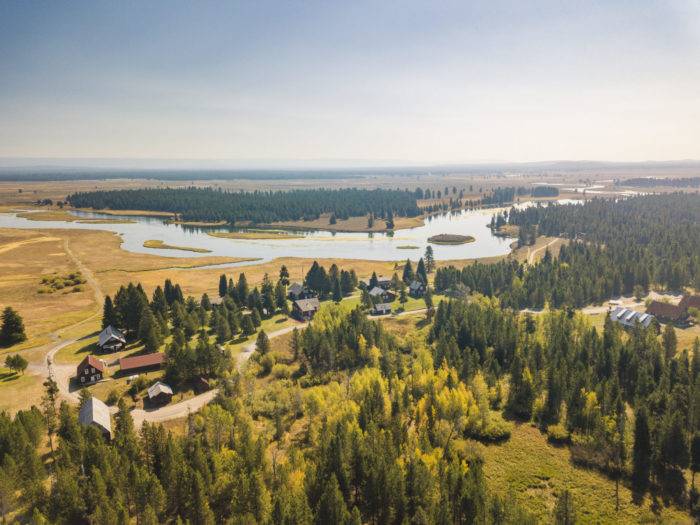 Follow Interstate 15 north and then hop on U. S. Highway 20 to head to Harriman State Park, located near Island Park. Known for its beautiful scenery and wildlife, Harriman State Park offers 22-miles of hiking, mountain biking, and horseback riding trails that meander through meadows, along river banks, and through lush evergreen forests. Owned by Union Pacific Railroad investors from 1902 to 1977, park visitors can enjoy a unique experience with a stay in one of the many historic buildings including the Cattle Foreman's House or the Railroad Ranch Dormitory.
Idaho has 31 state parks packed with adventure opportunities and scenic drives. Check out a complete parks map here, and start planning your vacation.

Published on April 2, 2019