This author is a paid content writer for Idaho Tourism.
With fresh powder, miles of untouched trails, and out-of-this-world scenery, Idaho is home to some of the best family ski resorts in the U.S., including Brundage Mountain, Sun Valley, Schweitzer Mountain and Lookout Pass. But Idaho is also filled with hidden ski gems; those ski spots tucked away in Idaho's wilderness, where the snow is just waiting for you to make your mark. We scoured Idaho's rugged terrain in search of lesser-known ski hills to shred, and we discovered the up-and-comers, the less crowded, and the hometown favorites that you should be sure to explore.
1. Bald Mountain Ski Area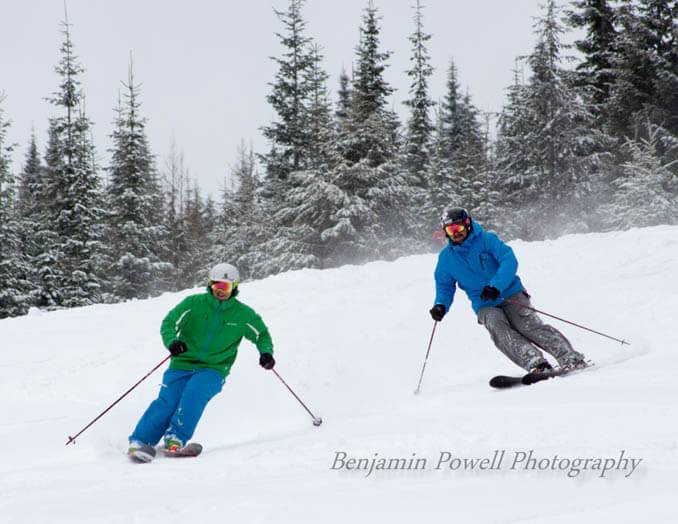 You can find this secluded hill right off the Gold Rush Historic Byway in North Central Idaho. "The Best Little Ski Hill in Idaho" offers 140 acres of terrain, ranging from beginner to expert. The hill offers one rope tow and one t-bar with free bus transportation from Orofino. If you need gear, there are ski and snowboard rentals available.
2. Cottonwood Butte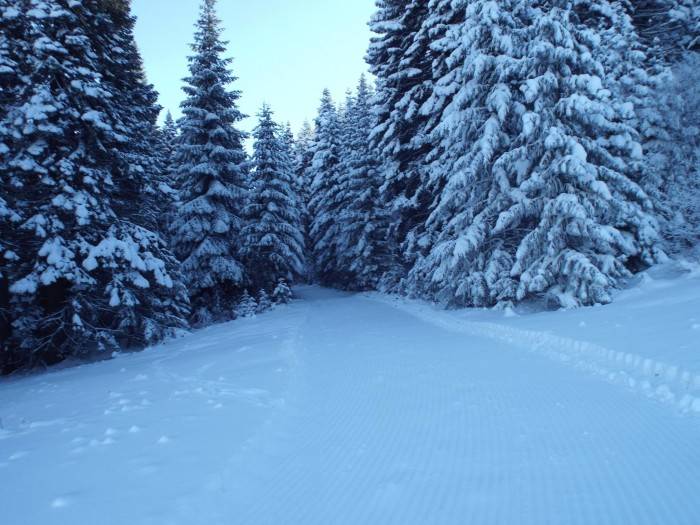 Situated in the heart of the Camas Prairie lies Cottonwood Butte, a four-run, powder-filled ski hill. The hill is served by a 3,000-foot long t-bar that transports skiers and snowboarders to several runs with multiple variations of difficulty. The bunny slope has a soft 30-foot vertical drop for beginners while the 845-foot vertical drop challenges even the most experienced skiers and riders. Ski and snowboard rentals are available, and lessons are offered for those with less experience.
3. Kelly Canyon
Take a short 30-minute drive northeast of Idaho Falls for an unforgettable ski and snowboard experience. Established riders describe Kelly Canyon as an ideal place to learn how to ski and snowboard. The mountain has four double chairs and one surface lift that leads to over 50 snow-packed runs. The best part of Kelly Canyon, however, is the KC Terrain Park, which boasts slick rails, gnarly pipes, smooth jumps, and staggering boxes.
4. Magic Mountain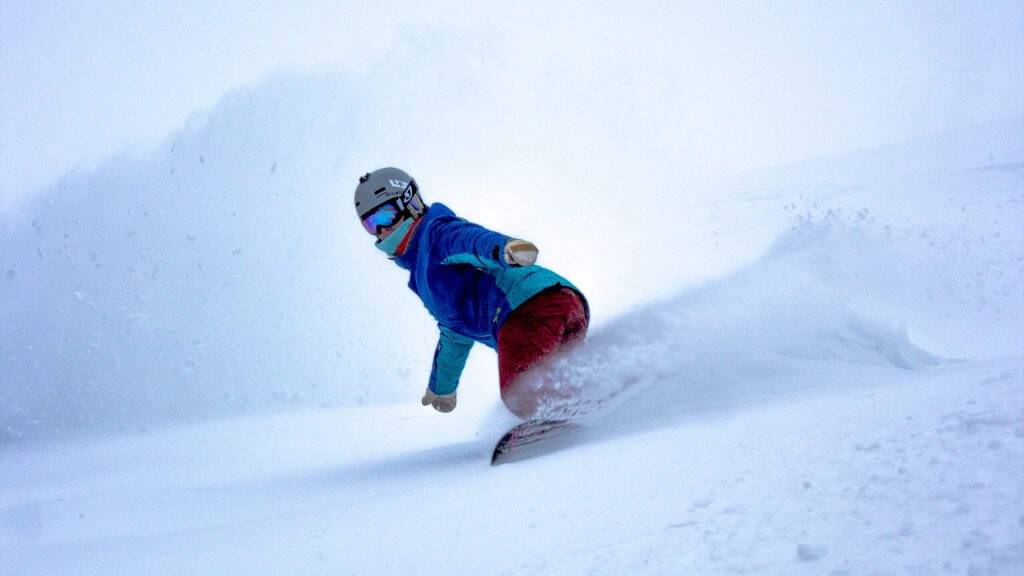 Rising to 7,240 feet in elevation, the summit of Magic Mountain provides quite the view. The mountain receives over 230 inches of snowfall per year and is home to three lifts and 11 trails. The resort is located just 20 minutes outside of Kimberly. Be sure to arrive early if you plan to take individual or group lessons, as lessons tend to fill up quickly. Complete ski and snowboard package rentals are available upon request.
5. Pebble Creek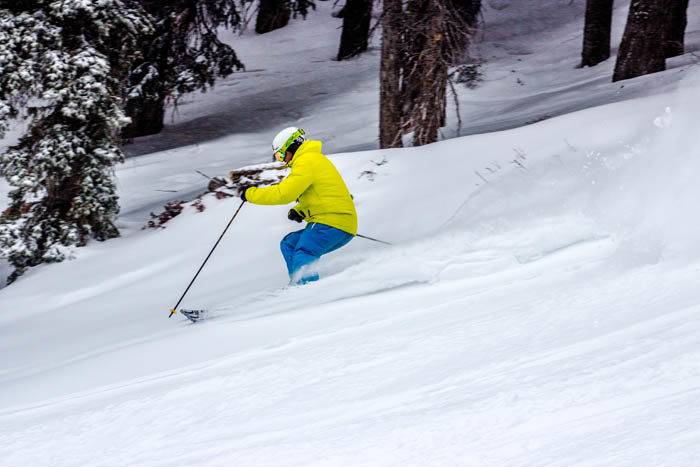 Hop in the car and take a 15-minute drive outside of Inkom to explore Pebble Creek's 1,100 acres of powdered paradise. This ski area possesses a 9,271-foot summit and has over 50 runs that range from beginner to advanced (54% of which are advanced). So for all you experienced riders, this is the playground for you. Lessons are available for all ages, as well as ski, snowboard, and helmet rentals.
6. Pomerelle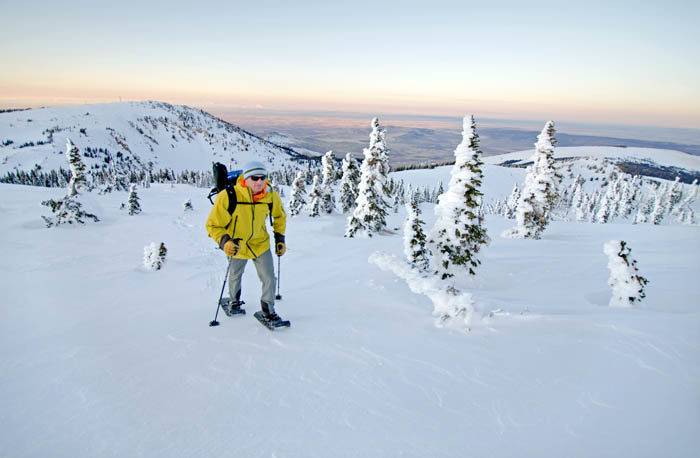 Pomerelle is a beautiful private area settled in the Sawtooth National Forest, just a short 45-minute drive from Burley. Pomerelle caters primarily to families who are taking the time to learn how to ski. There are 24 perfectly groomed slopes and two terrain parks to choose from, all serviced by a triple chair, a double chair, and the 450-foot Magic Carpet beginners lift. Pomerelle could easily be one of the first resorts checked off your list in the winter as the resort accumulates over 500 inches annually and is typically one of the first Idaho ski areas to open.
7. Soldier Mountain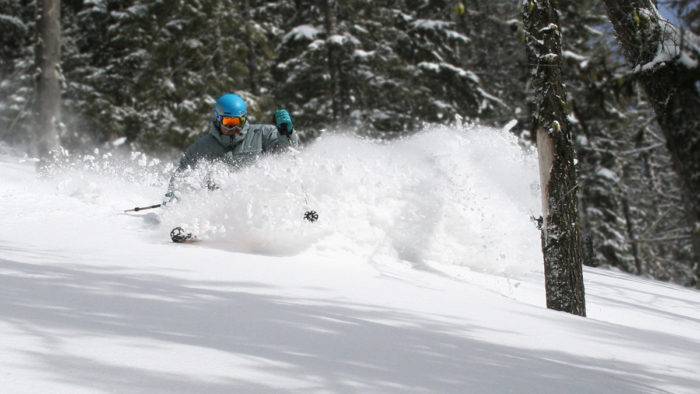 Located just 10 miles north of Fairfield, Soldier Mountain has 1,150 acres of unpredictable terrain. The hill offers 36 unique trails, three operational lifts, and ski and snowboard rentals. Complete with a terrain park, tree skiing, and bowls, Soldier Mountain won't disappoint. While there, be sure to be on the lookout! Bruce Willis, who once owned the ski area, is still said to frequent Soldier Mountain.

Published on January 10, 2017