This is a sponsored post.
Picture this: You've just finished a killer day on the slopes and you're eager to share your epic downhill stories from the day. What do you do? If you're a true adventurer, you'll decide to check out the après ski culture of Sun Valley! Yes, we know, the skiing and riding in Sun Valley is out of this world, but did you know more fun awaits after you're off the mountain? What better way to end the day than to enjoy a cocktail and visit with friends. Here's a list of some popular après ski spots to warm up inside after a fun-filled day on the mountain.
River Run Day Lodge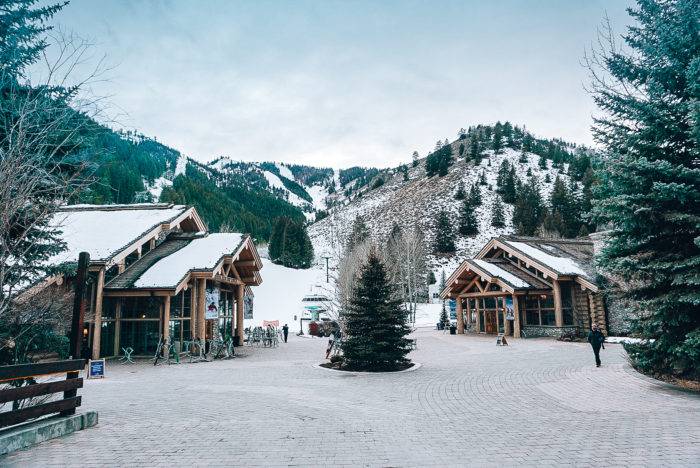 Where: Base of Bald Mountain, 520 Serenade Ln., Ketchum, ID 83340
The Lowdown: Located at the base of Bald Mountain and next to the Big Wood River, you'll find the beautiful River Run Lodge. This is one of the most popular spots for skiers to warm up after a day on the mountain. Be sure to enjoy a cocktail here and visit with friends around the fire pit. On weekends, River Run has live bands and dancing! Don't leave without trying the famous Bloody Mary.
Lefty's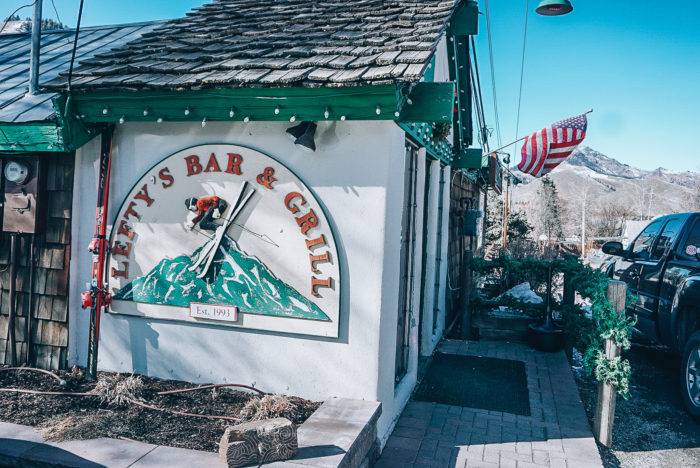 Where: 231 6th St E, Ketchum, ID 83340
The Lowdown: Lefty's is a local staple and dive bar. With tons of beer on tap and great burgers and fries, it's the perfect place to go in your snow gear and warm up. Plus, they have an outdoor patio for those sunny bluebird days when you can't get enough of the outdoors.
Apple's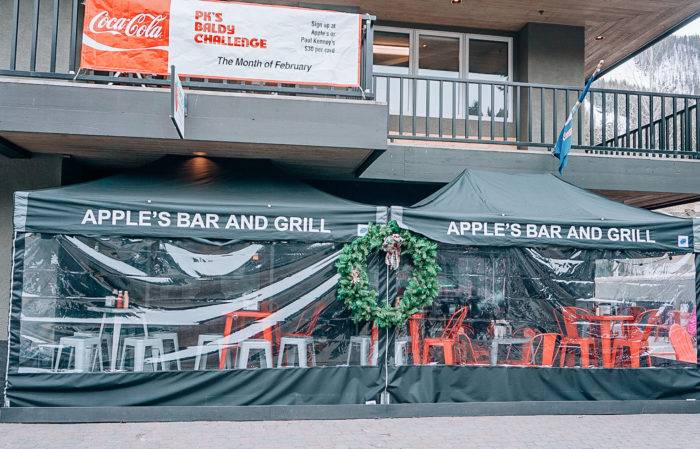 Where: 205 Picabo St., Ketchum, ID 83340
The Lowdown: Apple's is another local hot spot located a short walking distance from Warm Springs Lodge and a place where just about everyone knows each other. After dominating the mountain, this is a perfect place to meet friends and devour a delicious burger and a beer.
Warm Springs Lodge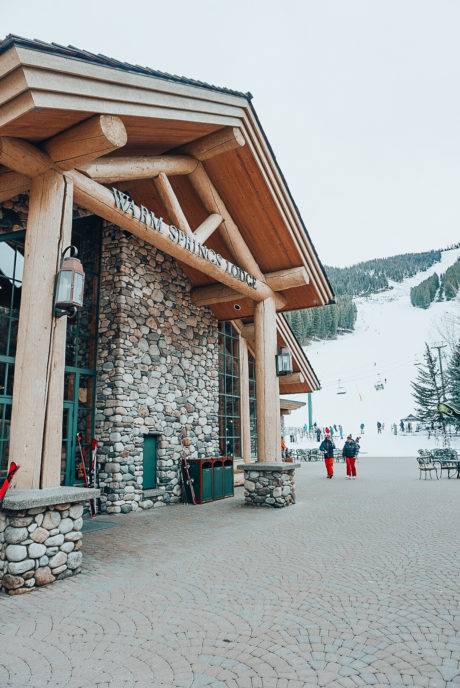 Where: 201 Picabo St., Ketchum, ID 83340
The Lowdown: Warm Springs Lodge is on the other side of the mountain from River Run Lodge and is the perfect place to relax by the fire and enjoy some live music. It serves great food, and be sure to ask about the special "off the menu" bartender cocktail that you've got to try!
Grumpy's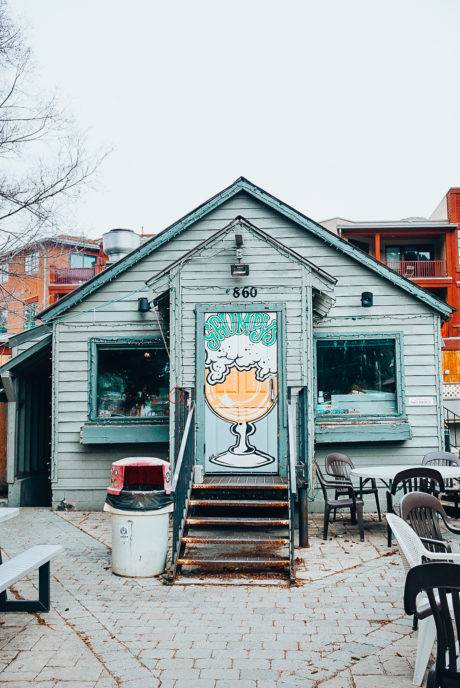 Where: 860 Warm Springs Rd., Ketchum, ID 83340
The Lowdown: Grumpy's is an iconic Sun Valley stop that serves beer and burgers. Its beers and mimosas are served in large "schooners" and the place is always packed with a lively crowd. Go here for cheap, down-home grub!
Sawtooth Brewery and Public House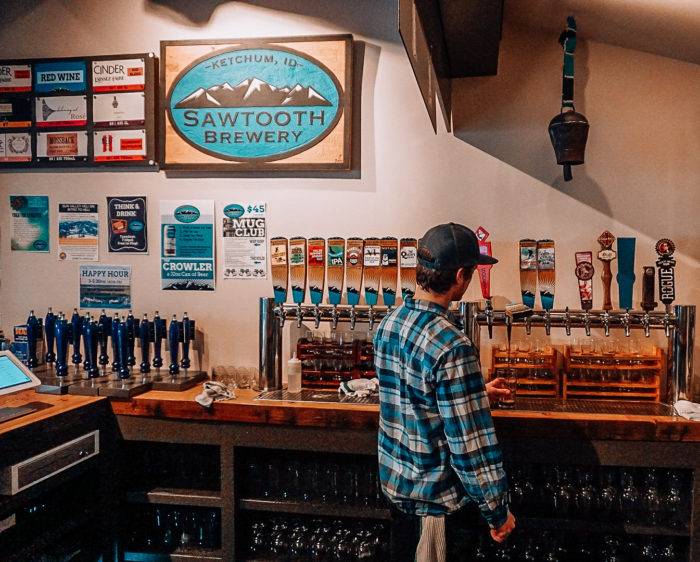 Where: 631 Warm Springs Rd., Ketchum, ID 83340
The Lowdown: This spot is one of the best craft breweries in town with a laid-back atmosphere, great local brews on tap and an extensive menu of awesome grub. Sawtooth Brewery also has an awesome happy hour and plenty of large TV's for the sports fan.
Warfield Distillery and Brewery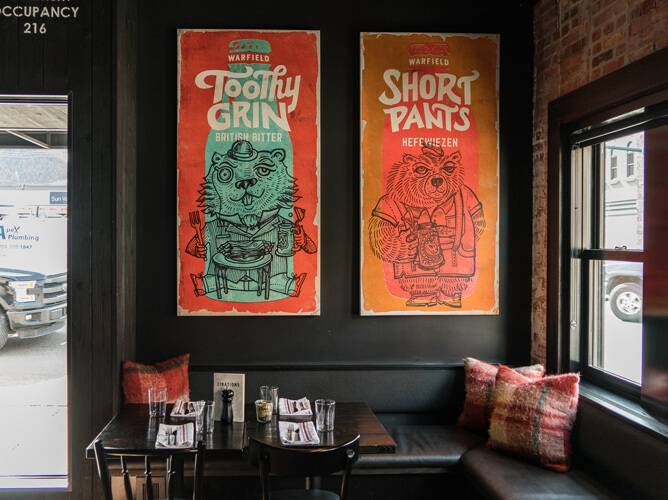 Where: 280 N Main St., Ketchum, ID 83340
The Lowdown: Centrally located in downtown Ketchum, the Warfield Distillery and Brewery is more of a night spot, but it's also a great place to get a craft cocktail after a thrilling day on the mountain. It's a distillery, brewery, and restaurant serving fabulous food all rolled into one. But the best part might be Warfield's awesome rooftop for spring après ski!
Après On the Mountain
Check out Seattle Ridge Lodge for amazing panoramic views of the valley or Lookout Day Lodge for on-the-mountain grub and brews. Just remember you're going to have to get yourself down the mountain!
There are so many options for après ski in Sun Valley that you can't really go wrong.
Katie Williams is a world traveler and blogger at Traveling Spud. She documents her adventures around the globe and shenanigans in her home state of Idaho. Follow her on her blog Traveling Spud or her Instagram.

Published on February 22, 2018