This is a sponsored post.
A food tour is undoubtedly the best way to get to know a new city. It's a way to get a feel for the different neighborhoods, get your bearings and fill your belly. It's also a way to learn about how the history of an area and experience how the anthropology shaped the local cuisine.
Recently named a "growing culinary hotspot" by Vogue.com, Boise's food scene is ready to explode. Curious to explore, I set out to find the most unique bites and beverages in this up-and-coming foodie destination. Follow my map to create your own eating adventure or opt for an Indulge Boise food tour as a way to sample all the local flavors. Leave the steak and potatoes stereotype at the door and let's get to sampling.
Stuffed Beignets from Two Trees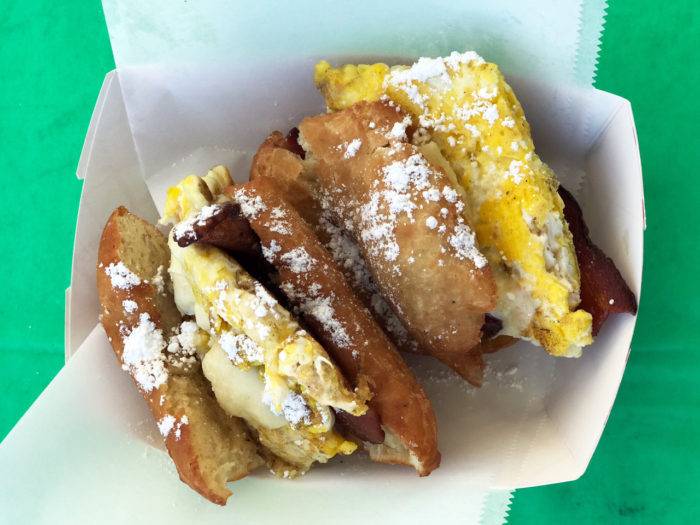 Quite possibly the best thing you'll put in your mouth all year, the beignets from Two Trees are made from scratch with locally sourced flour and wild honey. Fried up right in front of your eyes, you know they put a lot of love into those pockets of joy to slave over a deep fryer in the sweltering summer sun. The flavors rotate weekly, but there is usually a sweet and savory option, which can range from banh mi beignets to breakfast sammies (the egg and bacon is highly recommended).
Where to Get It: Despite my pleading with the staff to be my home chef, they are only available at the Boise Farmers Market during the summer.
Meriwether Sangria Cider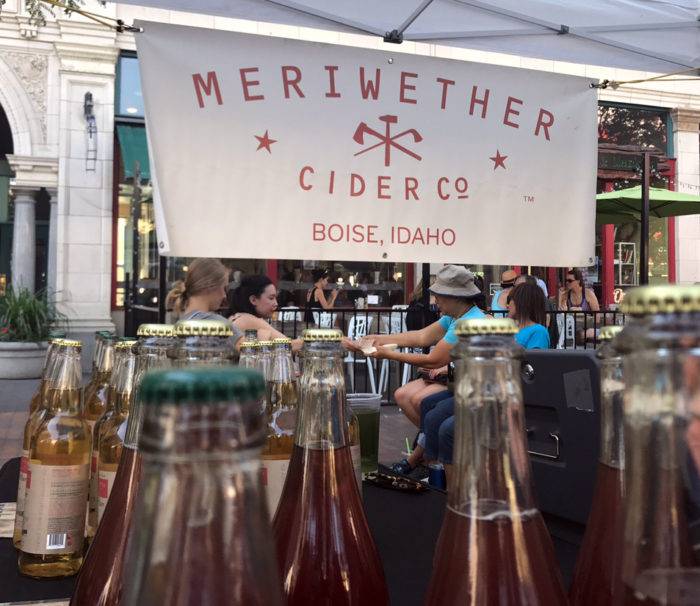 What started as a retirement hobby for the Leadbetter family evolved into one of the most refreshing businesses in Boise. Owned and operated by a mom and dad team, the two former professors along with their two ex-firefighter daughters turned a home brewing side hustle into a major cider empire. Their flavors are off the charts and feature seasonal fruits like blackberry, cherry, plum, ginger, apple pie, apricot, and gin botanical, but it's the crisp and refreshing sangria that really stood out for me.
Where To Get It: Almost everywhere in Boise. You can try it on tap from a number of local wineries and breweries (I had it at PreFunk Beer Bar), buy it bottled from area grocery stores, or sample it at the Boise Farmers Market and Capital City Public Market.
Tapas or Paella from the Basque Market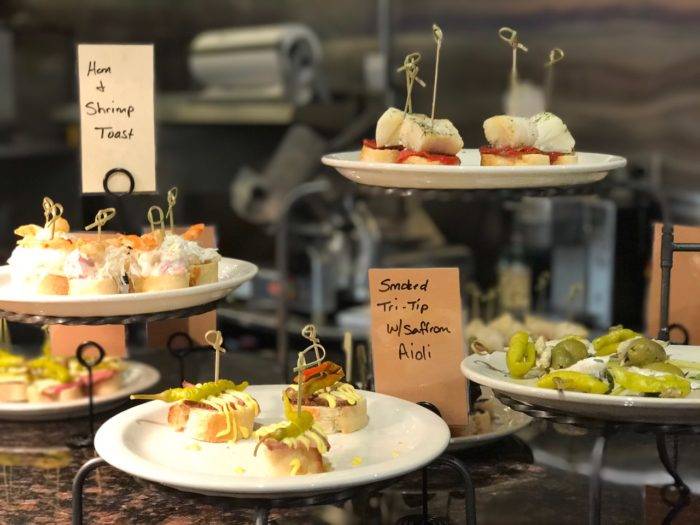 It was surprising to learn that Idaho has the second largest Basque population in the U.S., which means culture and tradition from the Iberian Peninsula abound in this neck of the woods. The Basque Market is an awesome hole-in-the-wall that offers authentic Spanish-style pintxos priced per toothpick for as little as .50 a pop. Mix and match to create your own sampler platter or come extra hungry for one of their paella feasts. Prepared in the streets in a massive, communal drum-shaped pan, it's definitely a Boise "must do". These events happen a few times a week, but be sure to arrive early because they always sell out. Whether you prefer pintxos or paella, both pair well with a frozen sangria straight from the slushy machine.
Where to Get It: Their shop on the Basque Block of Boise. You'll know you're in the right area by the poignant red and green flags fluttering in the wind. The cozy storefront feels more like a gourmet specialty shop than a restaurant, which is what I love about it.
A Magical Creation from Funky Taco Food Truck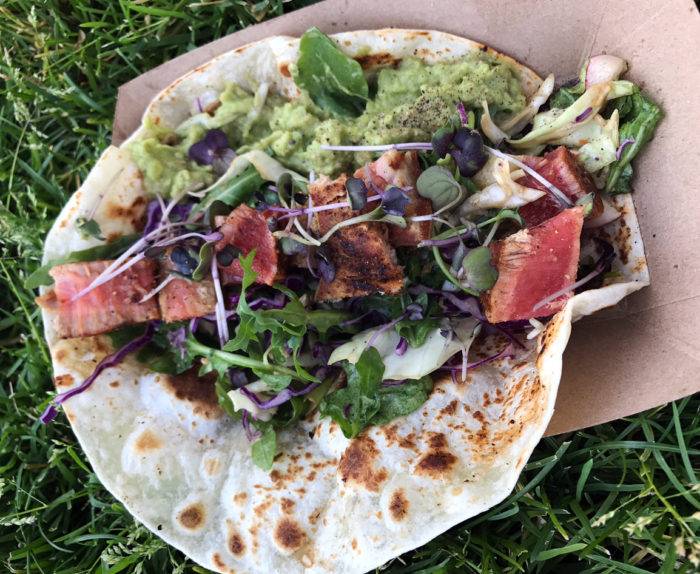 Operating out of an Airstream, Funky Taco embodies its brand name to combine Asian, Indian, Mexican, and American flair into one tasty shell. The majority of the "farm to funky fare" is vegetarian and vegan, although I had a bohemian ahi tuna delight. I was told to keep an eye out for the ramen taco, but they change the menu so fast and furiously you never know exactly what you're going to get. The only guarantee is it'll always be fresh and delicious.
Where to Get It: The truck rolls through various events around town, but is also a staple of the Boise Farmers Market in the summer.
A Hipsterberry Donut from Guru Donuts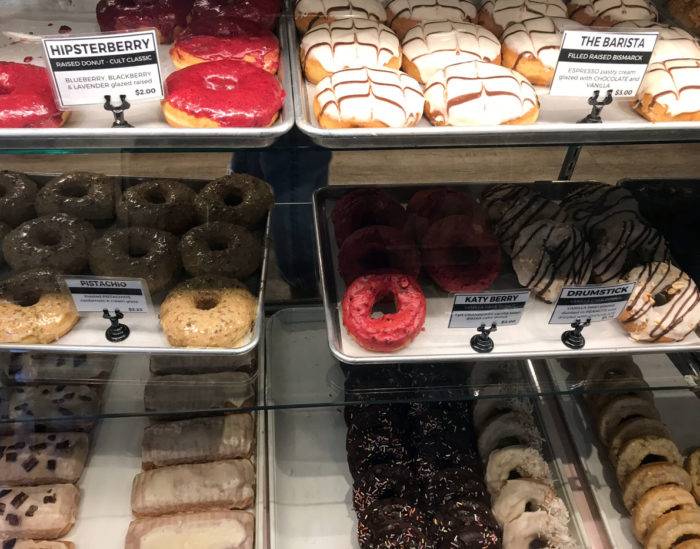 There's nothing in life a good donut can't fix and Guru just so happens to have been voted the best in Idaho. The Hipsterberry is one of their signature flavors, inspired by the hip musicians passing through for Treefort. It's made with fresh local blueberries, blackberries, and organic lavender from the farmer's market so you know if it's good enough for hipsters, it's good enough for you. Also, vegan-friendly.
Where to Get It: The shop is located inside the iconic Idanha Hotel. Listed on the National Register of Historic Places, it's a cool, chateau-style building with tons of history and ghost stories. They also sell their sweet treats at a few coffee shops around town and at the Boise co-op.
Fries from Boise Fry Company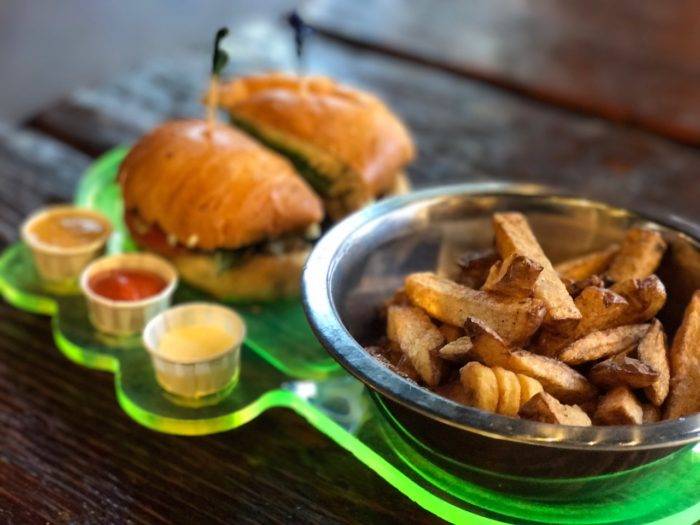 In a place famous for potatoes (it's even on the license plate), you simply must try the state's signature side dish. Boise Fry Co.'s tagline is "burgers on the side," and boasts more varietals than days in the year. With seven types of potatoes (the Laura and the purple are town favorites) in various cuts (curly, home-style, shoestring), the fry bar has something for everyone with 10 different seasonings and nine different dipping sauces. If you want to go all mad scientist, the sky's the limit with vanilla powder, cinnamon, horseradish, and rosemary at your disposal, along with crazy sauces like blueberry ketchup and more traditional fry sauces and aioli's. Load up as you wish, it's complimentary to test, try and repeat.
Where to Get It: Boise Fry Company has a few locations in downtown Boise; a few further afield in Idaho, and even crosses state borders with one location in Portland.
Jalapeno Strawberry Wine Lemonade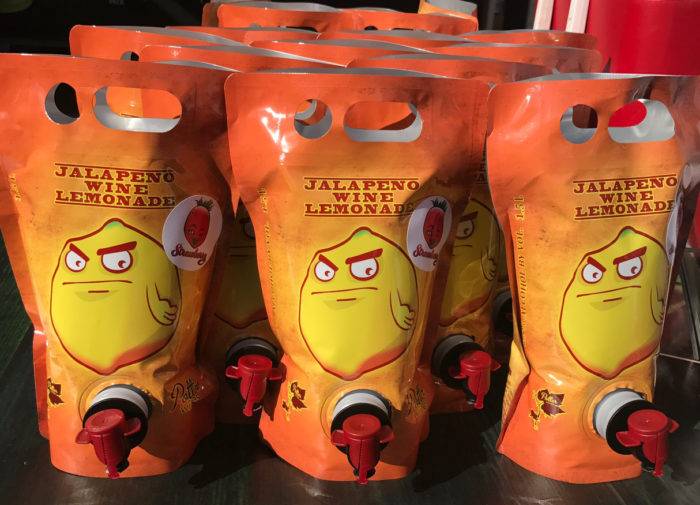 If you're into that spicy and sweet thing, Potter Wines has something that'll be right up your alley. Sold by the bag, this refreshing summer beverage can either be served chilled or frozen, or used as a zesty marinade to spice up your favorite seafood or meat recipes. The original jalapeno wine has a bit of a kick, but the strawberry varietal cuts the heat with a mild sweetness.
Where to Get It: You can sample it at the Boise Farmers Market and Capital City Public Market, pick it up from the co-op or order it online from their website.
The Ice Cream Baked Potato at Westside Drive-In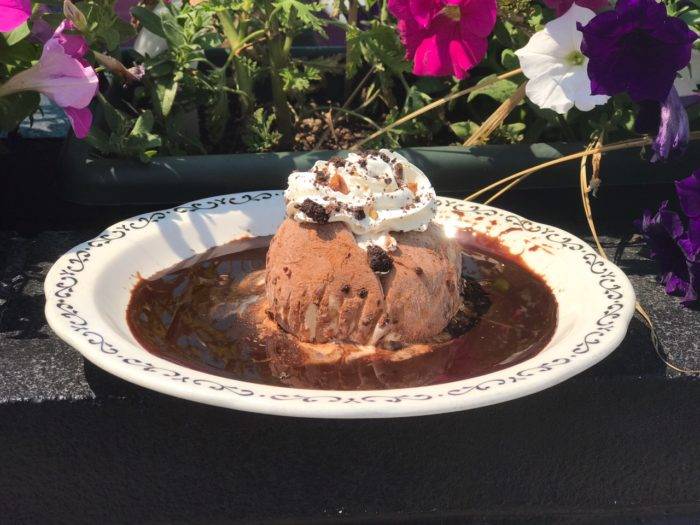 Featured on Diners, Drive-Ins and Dives, despite being purchased by a gourmet chef, the Westside Drive-In still maintains its original nostalgic 50's charm in a bubblegum pink building. Going well beyond the basic burger and shake joint, the humongous menu of sandwiches and ice cream creations takes up two entire boards, but we recommend skipping straight to dessert. The ice cream potato is iconic and always a crowd pleaser. A huge scoop of vanilla is cut and shaped like a potato, coated in cocoa powder to look like the skin of a potato, then topped with whipped cream and all the fixings. We're just glad it's served frozen, not baked.
Where to Get It: They have two locations in Boise.
All images, including feature image, are credited to Lauren Monitz.
Lauren Monitz is a travel/food writer and social media influencer specializing in experiential adventures. From becoming a certified viking in Iceland to blackwater rafting in New Zealand, she seeks out the most offbeat explorations wherever she goes.
Lauren has bylines across the web from Thrillist and the Huffington Post to Eater and the Food Network. You can follow her (mis)adventures on http://thedownlo.com.

Published on September 12, 2017