Local Freshies worked in partnership with Visit Idaho to create this Travel Tip.
The initial creation of mountain biking seemingly came from humble beginnings. Mark out a route with some ribbon, point it down the slope and the person to tackle that route with the fastest time, wins. It was pure freedom! Over the years, riding within lift-accessed boundaries has become more structured. But what if you want to still capture that sense of free-riding on two wheels again? That's exactly what we found mountain biking at Kelly Canyon.
It took over three years to create this mountain oasis in Eastern Idaho after a rather large group of specialists from hydrologists to fish and wildlife experts and even archaeologists gave the green light.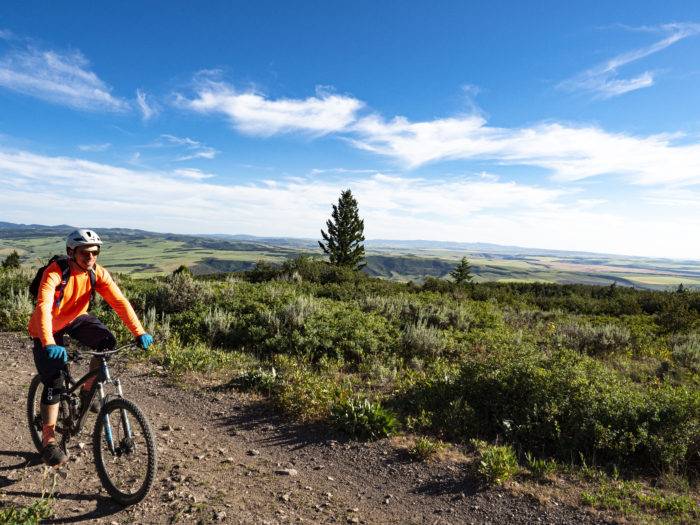 Ready to Ride
Driving up the dust-riddled road from Idaho Falls, we make the final turn and arrive in the quiet ski area known as Kelly Canyon Ski Resort. The dry warm air feels pleasant against our skin as we look up at the slopes. The snow is long gone, now replaced with serpentine-shaped paths cut through the green grass.
The lift attendant hooks our bikes onto the main lift and we slowly ascend toward the summit. Surveying the area, a sense of calm comes over us. Birds chirping. A light breeze blowing. Even just above the valley floor, the air seems a bit cooler. Maybe it's because we're in the mountains or about to go for a ride, but the magic of this place is palpable.
Road, Mowed, & Code
Hopping into the saddle, we look at the trail map one more time. Currently, there are 19 miles of bike trails, each categorized into three groups: Road, Mowed, or Code. Road are the classic fire roads that crisscross the national forests in the western U.S. Mowed are the trails that have literally been 'mowed' into existence. And Code are the ones that include more pronounced features you'd expect at a typical mountain bike park, like banked turns and rollers.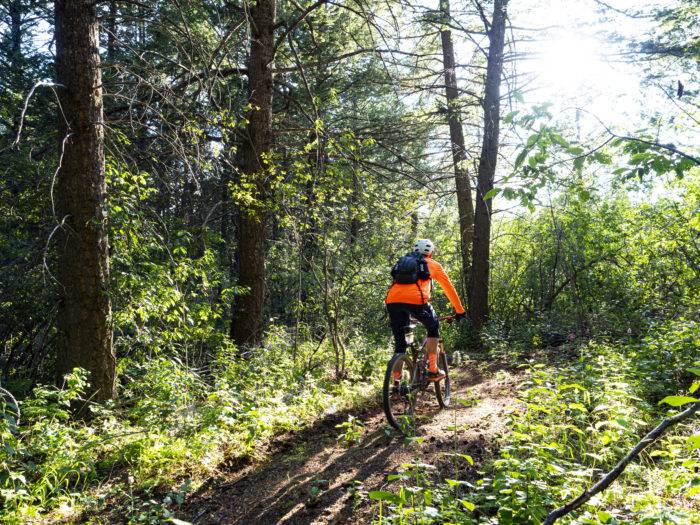 What To Expect Mountain Biking Kelly
Compared to other mountain bike parks where the lines have been ridden in, Kelly Canyon gives you the opportunity to ride it the way you see it. A rare opportunity in this day and age. The trails are also specifically built in a way to showcase parts of the mountain that skiers and snowboarders would never see in the winter. An example of this is the Mountain Loop at the top of the mountain. With a short ten minute pedal, you get access to unbelievable views of the Snake River Valley that you could never reach in the winter. If you are looking for more traditional mountain biking trails check out our favorites listed below.
Hurley Walker
The "star" of the show really highlights the potential for the future of Kelly Canyon. It's the well-defined snake-like route that wraps its way down the main face of the resort. As you near the bottom, all you'll want to do is go back up and ride it again.
Sidewinder
A little tougher than Hurley Walker, this hidden trail is off of Moose. With a quick veer right, you pedal up and drop in under a canopy of trees. Steeper and a bit tighter than Hurley, this switchback bronco of a route will keep you alert and at the ready from top to bottom.
Sidewinder and Biker's Lane were also high on our list. No matter what trail you pick, be ready for a rowdy good time.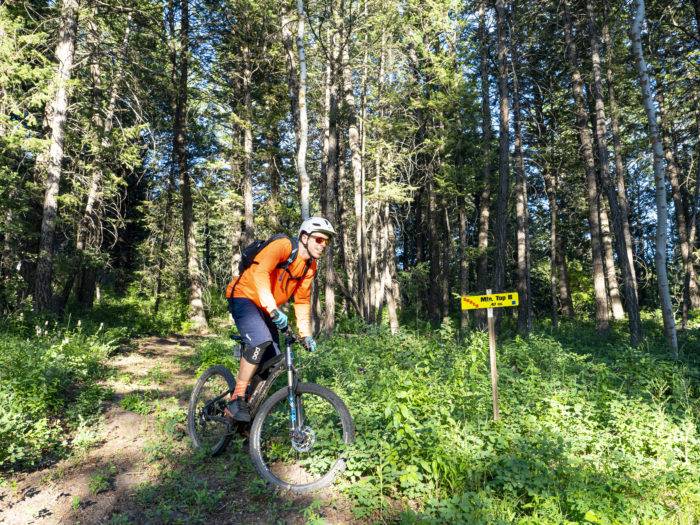 Gear Rentals and Lift Access
Bike rentals are available Thursday through Saturday for those traveling without a bike. Hard tail bike rentals range from $20 to $35 dollars and are available for half or full-day adventures. A helmet rental will cost you $11.
Lift-served biking is available Thursday through Sunday and tickets cost $10 to $30 depending on age and if you're looking for a full or half-day pass. You can access the trails without the lift Sunday through Wednesday as well by utilizing the Self-Serve Pay Box on-site.
Feature image credited to Local Freshies.
Local Freshies® is a mountain town-based crew that loves snow and just about any other outdoor activity. The mountains and the funky local communities that exist around every ski area are the heartbeats that keep us pushing forward. We want to give everyone that visits the mountains an opportunity to experience what locals get to cherish every day while helping promote the local spots to eat, drink and enjoy in these towns.

Published on August 18, 2020