Katie Williams worked in partnership with Visit Idaho to create this Travel Tip.
Researching day trips around Boise has been my favorite thing to do since moving back to the capital city. When I realized Idaho City, a place I explored as a child, was only an hour away, I knew I had to go back for another "ghost town" adventure. Not only is it a fairly easy drive, but this quaint town is also nestled in the beautiful Boise Basin.
Idaho City was the largest city in the Northwest 150 years ago. It had over 7,000 inhabitants and at the time, was bigger than Portland, Oregon. This was largely due to the flood of miners seeking gold. When mining declined many years later, the population of Idaho City dwindled down to approximately 104 people, giving the town a reputation as a ghost town. Today, Idaho City has about 485 inhabitants, and while it's no longer technically a ghost town, it still has great charm and history.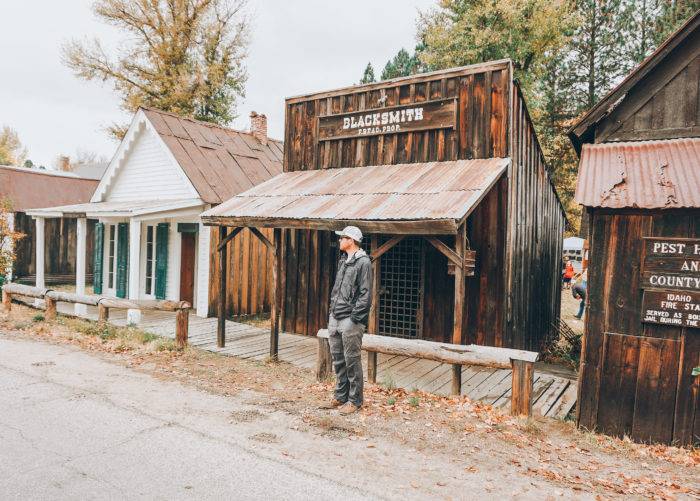 The Perfect Day Trip to Idaho City
Getting There
If you're coming from Boise, you'll want to cruise along the Ponderosa Pine Scenic Byway (ID 21) for the best views from Boise to Idaho City. The drive only takes about one hour, and you'll pass Lucky Peak Reservoir and drive through beautiful mountains the rest of the way there.
Downtown Idaho City
Find yourself a parking spot and start exploring this history packed town. The old architecture and storefronts are pretty amazing, and it's easy to find those Wild West vibes. Some buildings have been rebuilt, but some are originals that have been touched up a bit over the years.
Make sure you stop at the old jail or "pest house," and walk along the boardwalk to check out the old homes, trading post, antique shops, county courthouse and museum. I also recommend stepping inside the old saloon.
When I visited, the annual Idaho City Days were underway and the town was bustling with people, a parade and art booths. This was a fun weekend to go, but any weekend would be just as great!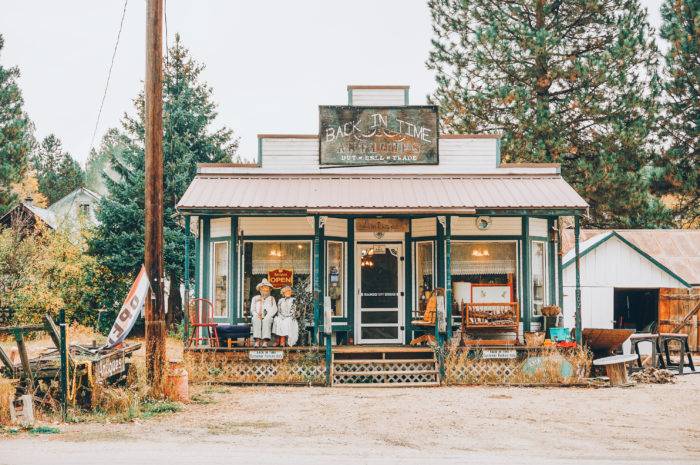 Another popular option to learn more about the town is the Historical Walking Tour. Stop by the Idaho City Visitors Center or the Boise Basin Museum to pick up the Bricks and Boardwalks self-guided walking tour booklet or schedule a guided historic district tour for a different experience.
If you're a history buff, don't miss the Boise Basin Museum. This museum is full of history from the 19th century and includes artifacts and photos from the Gold Rush era. This is a great place to start your tour of the town.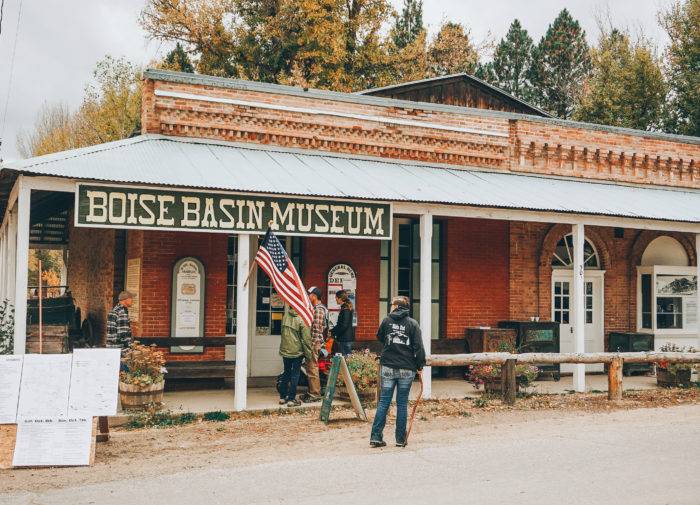 Hiking
One of the main reasons I wanted to visit Idaho City was for a fun, short hike. I ended up doing the Charcoal Gulch hike that was only a few minutes away from downtown. The hike was about four miles roundtrip and was the perfect length for a day trip. There are many other hikes in the area, but I opted for a quick and easy one to get my mountain air and foliage fix.
Eating and Drinking
If you're looking for some down-home Idaho grub, there are a few saloons and restaurants for you to try. I'm obsessed with Diamond Lil's Steakhouse & Saloon because of its decor and food. Other recommendations include getting a scoop of ice cream at the Sarsaparilla Ice Cream Parlor, ordering a sandwich and some pie at Trudy's Kitchen, or having breakfast at The Gold Mine Bar & Grill.
Soak it up at The Springs
No trip to Idaho City would be complete without a stop at The Springs. This hot springs retreat is worth the detour, but you'll want to make a reservation in advance. The Springs is newly remodeled and is a great way to end your trip. I recommend booking the private pool for an hour and ordering some snacks just before heading back to Boise. You can find admission prices and book your soak on the website.
Idaho City is one of those places you'll never forget and is sure to transport you to another time period. The history, adventure and authenticity will have you coming back for more year after year.
Katie Williams is a world traveler and blogger at Traveling Spud. She documents her adventures around the globe and shenanigans in her home state of Idaho. Follow her on her blog Traveling Spud or her Instagram.

Published on May 7, 2019