Annika Mang worked in partnership with Visit Idaho to create this Travel Tip.
There are 19 ski destinations in Idaho to explore. With the number of places to discover, why snowboard just one when you can visit four (or more)!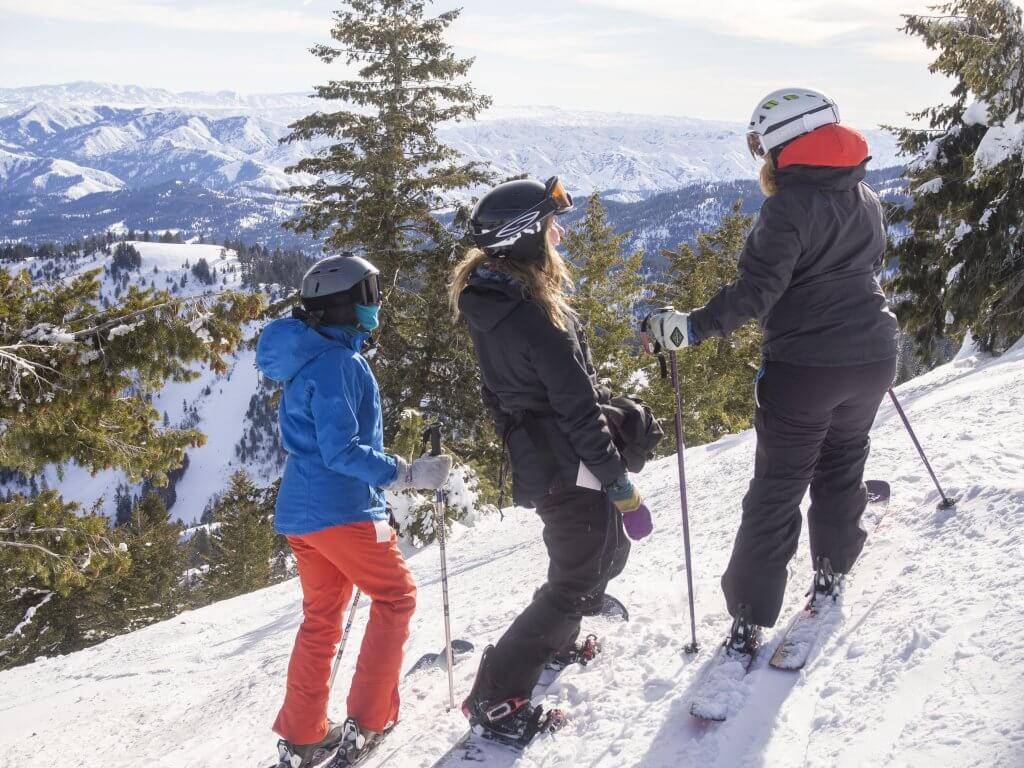 On a recent girls' trip, we set out to snowboard and ski a few of Idaho's mountains that are within close proximity to one another. On the list were Bogus Basin, Tamarack, Brundage Mountain, and the Little Ski Hill. Each one of these spots are no more than 115 miles from each other with some as close as six miles. What did we find? Undulating terrain, steep descents, 360-degree vistas, quaint resorts, world-class instructors, and nights indulging in the après experience.
Bogus Basin Mountain Recreation Area
As we drove up the winding road to Bogus Basin, we scaled over 3,000 feet of elevation straight into the heart of the stunning mountain range. At first glance, Bogus looked small, but at the top of the chairlift I realized that this initial view was deceiving. The landscape opened to reveal expansive mountain vistas and hidden terrain. As I took it all in, I felt like I had just been let in on a secret too wonderful to keep. A smile crept across my face. I was in snowboarding heaven ready to shred the day with some amazing women.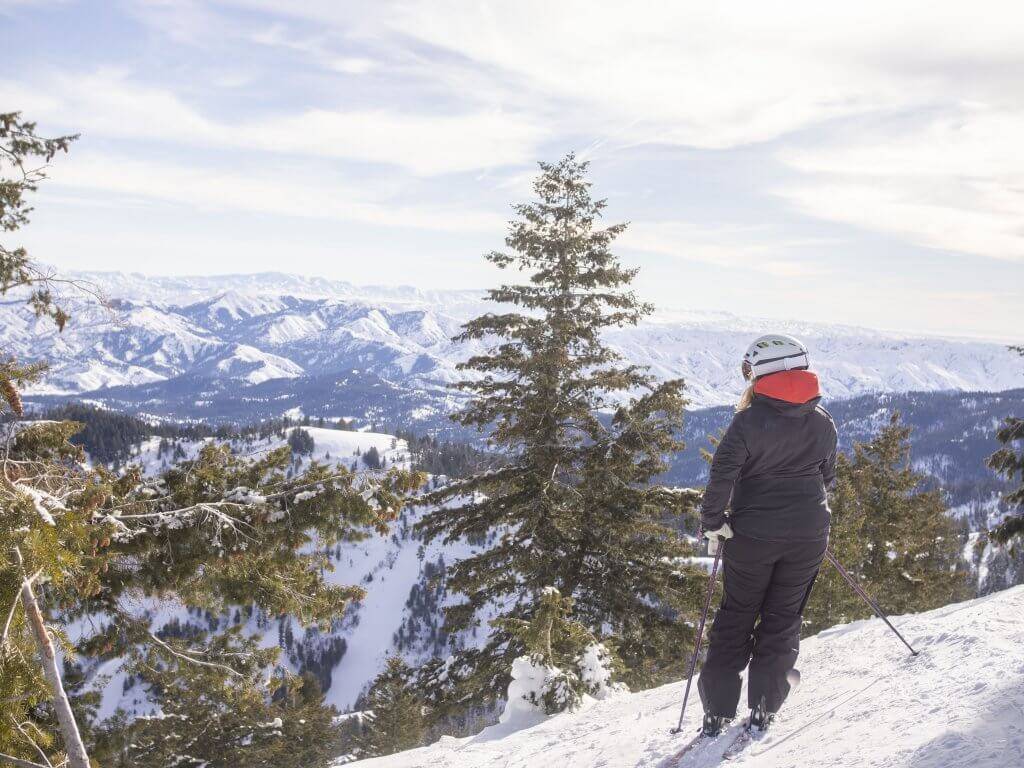 My jaw dropped as we traversed over to the runs that would take us under the Pine Creek Express chair. These 360-degree views force you to live in the moment with any worries or stresses from everyday life falling away with each spray of the snow. My favorite runs were the Upper Paradise and Pine Creek Bowl. The tough terrain mixed with sunshine that softened up the snow created a consistency that was fun to ride regardless of snowfall.
Après is a must on any girls' trip, so we headed for drinks at Diablo & Sons Saloon in downtown Boise. Unique cocktail drinks like their Automn Elixir (gin, cider, honey, cinnamon, ango bitter, spicy salted rim) had us staying longer to enjoy appetizers and dinner. The Pan Seared Halloumi combined halloumi cheese and various dried fruits to be spread on charred bread for a delectable treat.
Trying to decide between the unique taco options felt like an impossible task, so we shared three instead! We enjoyed the Crispy Artichoke (crispy artichoke, green romesco, radish, scallion, pickled onion, corn tortilla), Diablo Al Pastor (braised pork, pimento cheese, house fermented hot sauce, scallion, pickled collards, pineapple salsa, grilled citrus, corn tortilla), and the Angels on Horseback (masa-crusted fried oyster, house bacon, charred cabbage, emoulade, escabeche, corn tortilla).
Tamarack Resort
The following day we woke up at 6 a.m. to drive about two hours north of Boise to Tamarack Resort. We drove on the infamous Payette River Scenic Byway that follows State Highway 55 as it winds alongside the Payette River.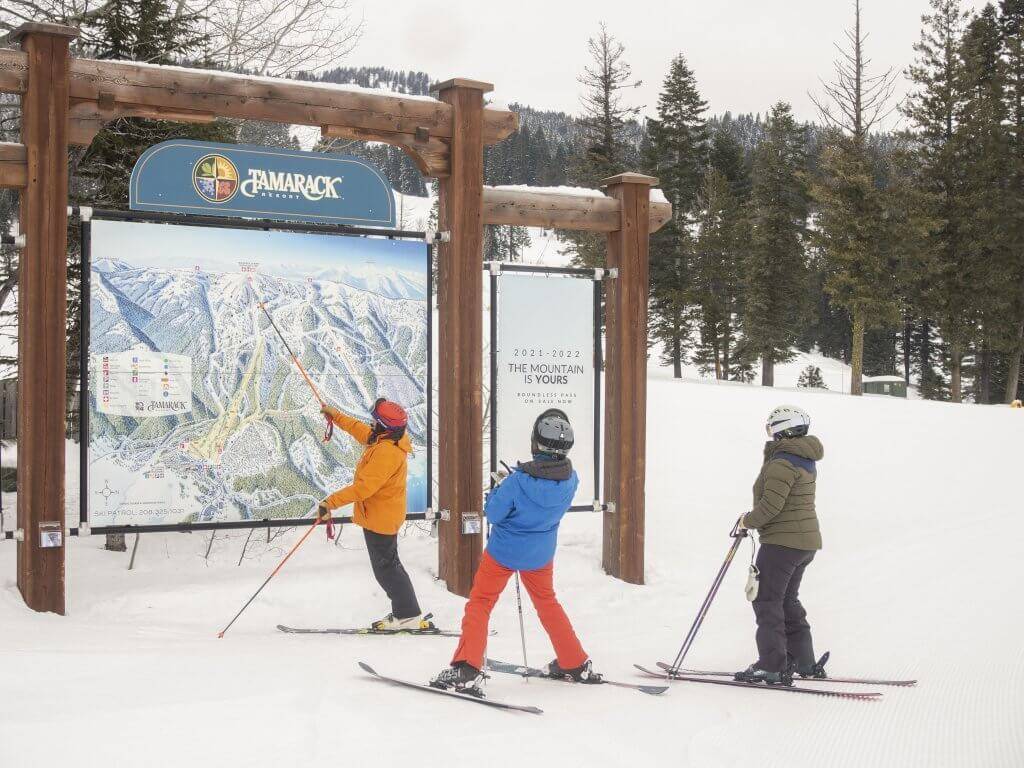 A stunning outdoor gas fireplace with a waterfall trickling adjacent to the stairs that overlook the mountain was the focal point of this newly updated resort. The village at Tamarack has all the amenities you could need, including lodging, restaurants, a café, and the Rendezvous food hall with a variety of grab and go options.
Soon after exploring the resort, we met up with our guide for the day, Heinz Sodamin. Heinz is not only a ski instructor at Tamarack Resort, but also a living legend for his contributions to the global ski community over the years. When my friend found out that he had worked with Olympic athletes and coaches, she jumped on the chance to receive a lesson during our tour of the mountain.
We followed Heinz up the Tamarack Express Chair and then to the top of the Summit Chair to start our warmup run. Once again, I found myself in awe as I soaked up the spectacular terrain with breathtaking views in every direction.
Our first run took us down Wildwood to the base of the Wildwood Express chair. The terrain was fun as it undulated up and down like a rollercoaster. As we rode throughout the day, I found myself shouting the names of the runs Oo La La and Hoo Ya as we explored all sides of the mountain.
The Cutwater on Payette on the Lake at Shore Lodge was our après destination. Located in McCall, this restaurant sits overlooking the lake. An upscale restaurant, we enjoyed a variety of cocktails including the Blackberry Floradora (Beefeater gin, lime juice, ginger ale, blackberries), the Sweet Heat Margarita (El Jimador Blanco Tequila, lime juice, pineapple juice, jalapeno simple syrup), and the Lodge Mule (Absolut Lime, Fever Tree Ginger Beer, fresh lime, bitters).
Little Ski Hill and Après
Our last day of snowboarding took us 20 minutes north of McCall to Brundage Mountain. We passed by the Little Ski Hill on our way, a small but mighty hill that we snowboarded the prior night after taking a day off. This little spot was a great place to enjoy some après ski with an icy cold drink and their infamous churros.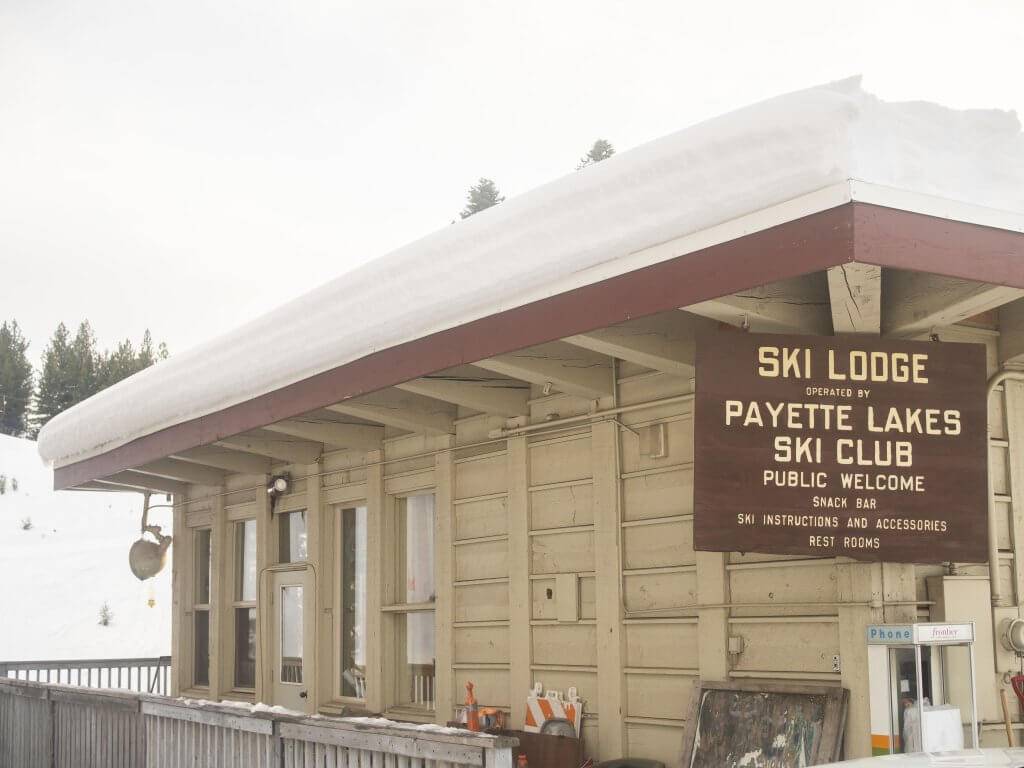 Brundage Mountain Resort
The Lakeview Lift on the backside of Brundage offered the best views of the surrounding mountains. It also became clear that accessing the mountain from every side of a compass was possible at Brundage. This allowed us to chase the sun or escape the wind depending on the elements of the day. Perfectly spaced trees off the Lakeview lift made for some enjoyable glade skiing. My favorite area was the more challenging runs in the Hidden Valley Zone. An impromptu adventure down the steep double black run, Northwest Passage, took us past some steep cliffs that had our hearts pumping.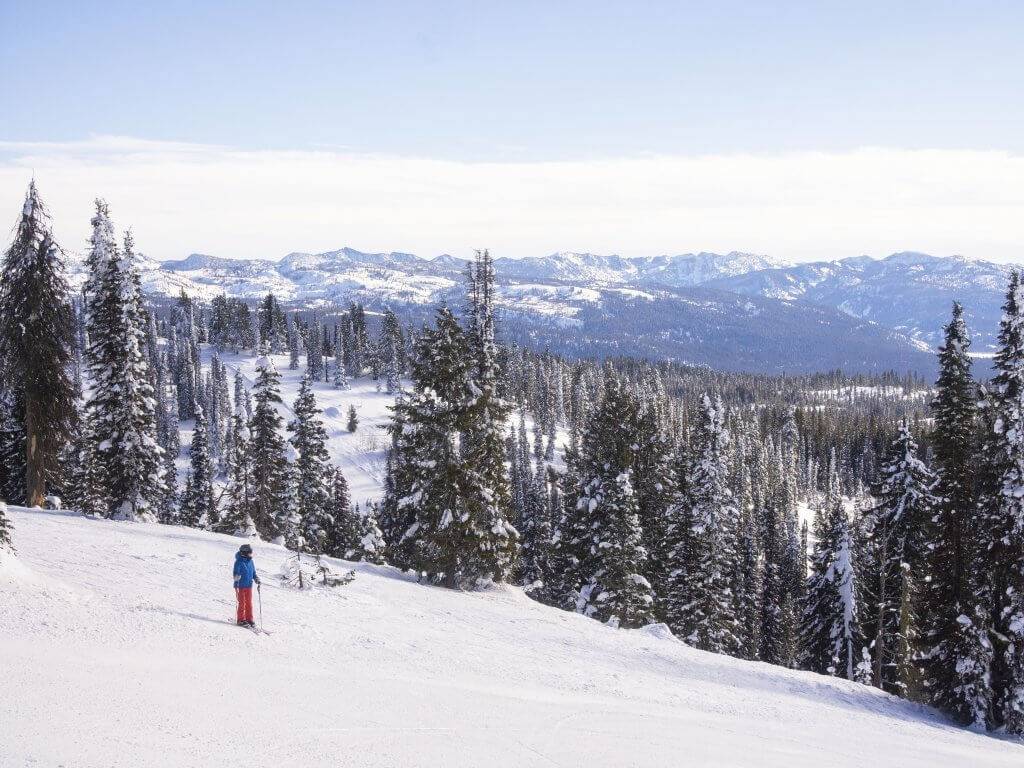 To celebrate the four days of exploring the mountains of Idaho, we capped off the experience with some cold brews and ciders at our final après destination, Salmon River Brewery back in McCall. Beer connoisseurs will not be disappointed. The brewery boasts a solid selection from their Big Swingin' T Pale Ale, Co-Chillin IPA, to darker options such as their Buzz Buzz Coffee Porter.
Our Girls' Trip Takeaways
Skiing and snowboarding four mountains on the girls' trip offered such a unique way to experience the mountains of Idaho. During our time, we tapped into the diverse and surprisingly vast ride-able terrain in Idaho. We were stoked from sunrise to sunset and explored terrain that was anywhere from easy to very difficult, and all beautiful. When the trip finally had to end, all that amazing riding left our bodies sore but our hearts full!
For details on accommodations for this route, check out Hotel 43, The Lodge at Osprey Meadows at Tamarack Resort and Hotel McCall.
Feature image credited to Annika Mang.
Annika Mang is a photographer and published writer based in Regina, Saskatchewan who focuses on family adventure travel. She has lived in various countries around the world and spent three months living the Van Life across the USA and Canada with two kids under three years old. In June 2020, she published the book "Hikes for Families: A Guide to the Canadian Rockies". She documents her travels on her blog and social media Born to be Adventurous.

Published on December 6, 2022