Courtnie Dawson worked in partnership with Visit Idaho to create this Travel Tip.
​​​​​​​​​​​​​​Idaho distillers are setting the bar for quality, flavor and creativity. From brandy to whiskey to gin, each of these five distilleries has found a unique way to pour their love of Idaho into a bottle.
*Enjoy the taste of Idaho in your own home! Be sure to check out the included cocktail recipes from each distillery, utilizing Idaho's impeccably hand-crafted spirits.*
Bardenay Restaurant and Distillery
Bardenay changed the distilling game when it became the first public-space distillery in the United States. Owner Kevin Settles dreamed of a place for customers to enjoy his spirits in the same space they were created and his dream was fulfilled on April 25, 2000 as Bardenay served the first cocktail inside the shared distillery and restaurant space in Boise.
Since then, Bardenay has expanded production to three locations across the state and a diverse line of spirits—from full-bodied gins and crisp vodkas, to specialties like Ginger Rum, Lemon Vodka, and most recently, Banana Liqueur.
"We don't buy anything pre-made, which is rare in distilling," Kevin says. "If it's alcohol and it's in our space, we made it from scratch."
Bardenay remains faithful to its original goal—making top-notch spirits for excellent cocktails. The bartending team makes their own syrups, juices and other mixers to better enhance the flavors. The priority for the three locations is to design spirits uniquely around their own cocktail menus.
"The spirits we make are about having fun in our own bars," Kevin says.
Visit each distillery location in Boise, Eagle and Coeur d'Alene to experience Bardenay as it was meant to be enjoyed—with a hand-crafted, house-designed cocktail.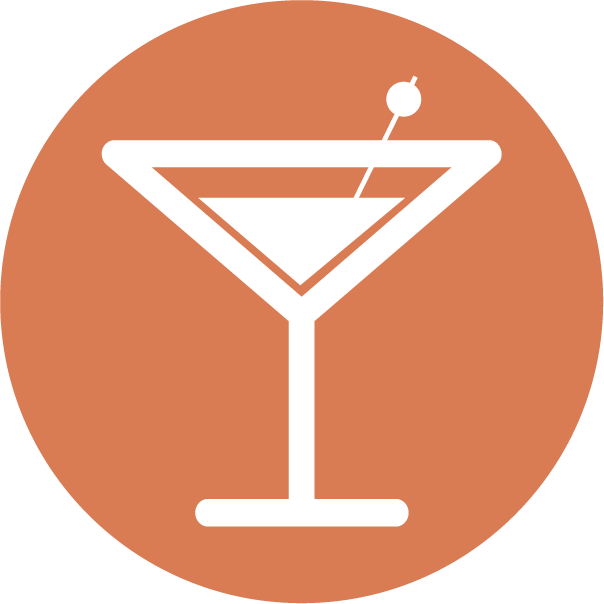 Bardenay's Spiced Rum Sour
Ingredients
2 oz Bardenay Rum
1 oz cinnamon syrup*
1 oz fresh squeezed lemon juice
4 dashes Angostura bitters
* Cinnamon syrup: heat 2 cinnamon sticks in pan. Add 1 cup sugar and 1 cup filtered water. Once dissolved, let sit on low heat for 20 minutes. Store in fridge.
Instructions
Shake hard and serve on the rocks with a cinnamon stick
Grand Teton Distillery
The city of Driggs is part of a picturesque landscape with the Grand Teton Mountain Range as the backdrop of this eastern Idaho town. For the family that owns Grand Teton Distillery, it's the perfect place to make vodka.
First founded in 2011, Grand Teton Distillery came to prominence quickly, winning awards as early as 2013 with their European-style Potato Vodka, a nod to Idaho's heritage with Idaho-grown potatoes and water straight from the Grand Tetons themselves. It even drew the attention of actor Channing Tatum, who collaborated in the distillery's "Born and Bred" small batch potato vodka.
Grand Teton uses this Potato Vodka base to craft a vibrantly purple Huckleberry Vodka, in which head distiller John Boczar injects the berry juice directly into the vodka.
"It's very unique, very Northwest, very Idaho," John says.
Both of these spirits are widely available year-round, but Grand Teton's specialty Vishnovka Cherry Vodka is exclusive to the tasting room, made in small batches only twice per year. Infused with the juice of Oregon sour pie cherries over 12 weeks, this special release alone is worth the visit to Grand Teton Distillery, where tours and tastings are available by reservation.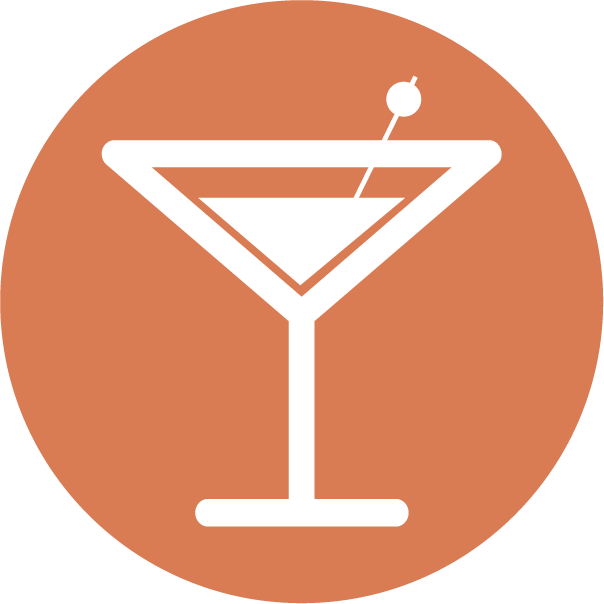 Grand Teton's Greyhound
Ingredients
1 1/2 oz Grand Teton Potato Vodka
3-4 oz fresh grapefruit juice
1 tsp simple syrup (optional)
salt (optional)
Instructions
Pour vodka and grapefruit juice into rocks glass over ice. Stir gently. Garnish with a lemon wedge.
44°​​​ North Vodka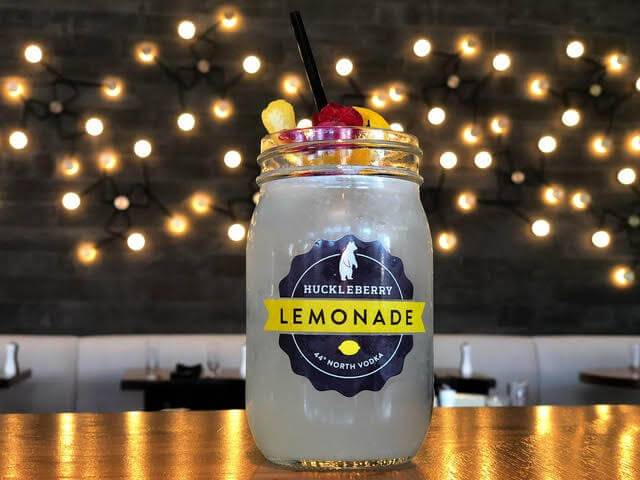 Exhausted by some of the over-processed spirits in the market, co-founders Ken Wyatt and Ron Zier joined the independent craft spirits movement with 44° North Vodka in 2004. Since then, 44° North has shared Idaho-made spirits across the country, making it one of the most widely distributed Idaho spirits.
The ingredients are carefully selected to share the best of Idaho's agriculture, starting with locally-grown potatoes. The name "44° North" acknowledges the 44th parallel—the area on the map where potatoes grow best.
"It's our ode to Idaho's agricultural heritage," says Ken. "There is no distilling without agriculture."
And Idaho's rich agriculture makes a perfect match for local distilling. Besides the Idaho Burbank and Russet potatoes used in 44° North vodkas, the vodkas are further flavored with local nectarines, Rainier cherries and huckleberries, sharing a taste of Idaho within each bottle.
The well-beloved Mountain Huckleberry Vodka is 44° North's claim to fame. However, a new contender emerged this winter—44° North's Huckleberry Creme Liqueur, the first of many new concepts the distillers are playing with. The distillery, now operating in its new space in Shelley, Idaho, will also expand into whiskey territory, continuing the distillery's lineage of Idaho-grown ingredients.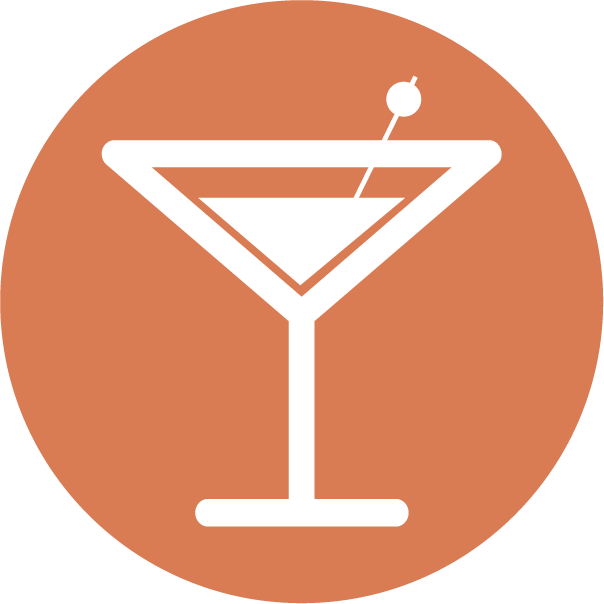 44° North's Huckleberry Lemonade​​​​​​​
Ingredients
2 oz 44° North Mountain Huckleberry Vodka
6 oz gluten free lemonade*
*Gluten free lemonade may be substituted with regular lemonade.
Instructions
Shake all ingredients together, strain into mason jar over rocks. Garnish with lemon wheels and mint.
Koenig Distillery
​​​​​​​The Sunnyslope area near Caldwell is a paradise of orchards and vineyards (and is also the home of the Sunnyslope Wine Trail). Locals visit the area to pick fresh fruit from the trees, reaping the benefits of true farm-to-table fare from a couple hours labor. Andrew Koenig grew up doing the same with his family, but he decided to never stop.
Since 1999, Koenig has built a distinguished line of spirits—whiskeys, vodkas and fruit-infused brandies. While many distilleries champion their use of local ingredients, Koenig takes that initiative to another level. Its spirits are infused with the distillery's own fruit, picked from the orchard the Koenig family planted in 1995, and carried through the distillery doors fresh from the orchard.
"We are orchard to bottle. It all happens right here," says Andrew.
While the release of the 7 Devils Whiskey line has garnered attention in the Northwest and the Huckleberry Vodka tends to be a best-seller around the state, Andrew's heart lies with brandy, the spirit that started his career in distilling and initially launched Koenig Distillery.
The distillery continues pushing forward in the craft spirits movement, adding new liquors to its repertoire such as the 7 Devils Sunnyslope Honey Whiskey, with honey produced on the distillery grounds and a recent special eight-year-aged 7 Devils release.
The acres of fruit trees that surround the distillery make for a spectacular view, soon to be enjoyed by the spirit enthusiasts in the Sunnyslope area. Koenig Distillery has begun the process of building an on-site tasting room that will give its devotees the full distillery experience.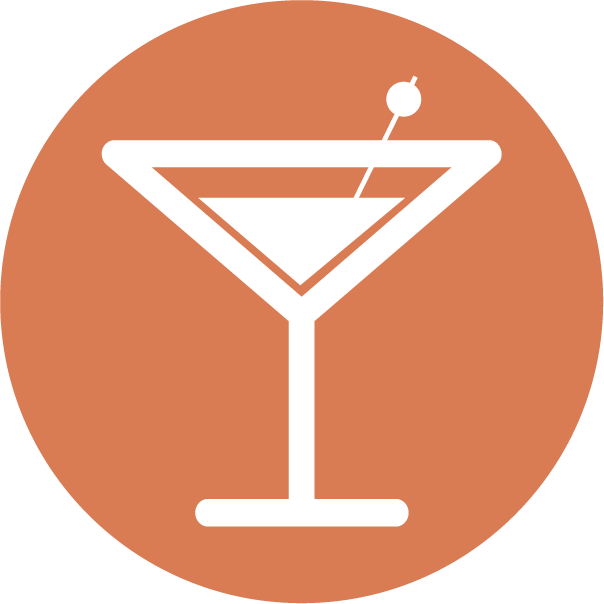 Koenig's She Devil​​​​​​​
Ingredients
1 oz Seven Devils Bourbon Whiskey
glass filled with ice
3 oz ginger ale
lime wedge
Instructions
Pour bourbon, then ginger ale into the glass filled with ice. Squeeze lime wedge into glass.
Warfield Distillery & Brewery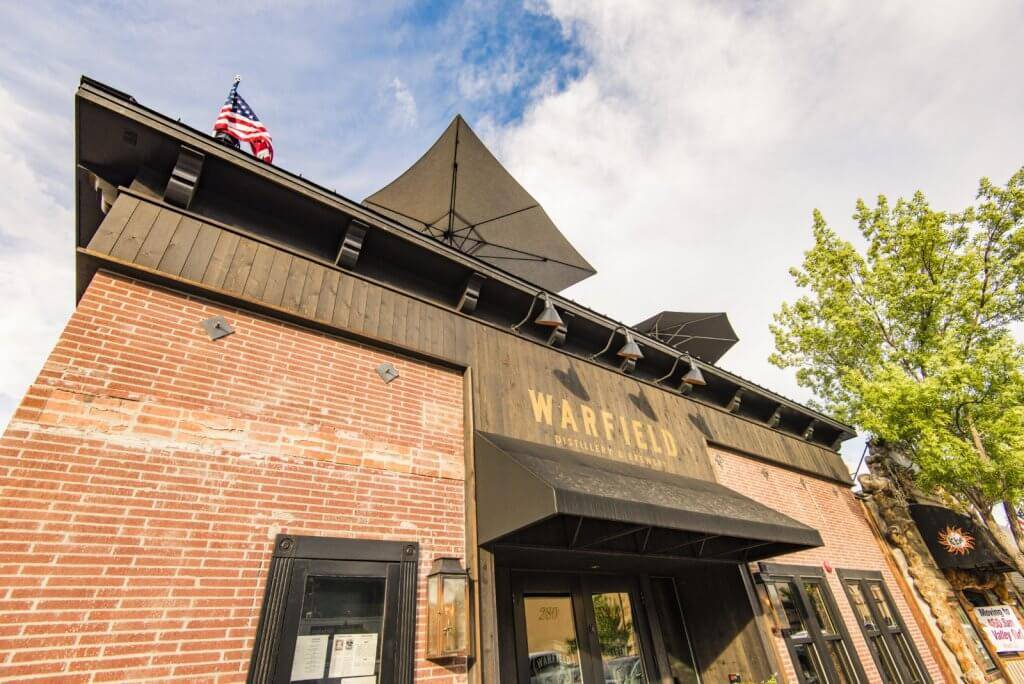 ​​​​​​​Possibly the best time to grab a drink is when you've just come off the ski slopes, a little chilly and likely tired after hours of crushing powder. Just a short drive from either of Sun Valley's world-class ski mountains, you'll find Warfield Distillery & Brewery, the one-stop-shop for ski bums looking to relax after a day on the slopes.​​​​​​​ Ben Bradley and Alex Buck opened Warfield's doors as a distillery in 2015. It has since grown to include a restaurant and brewery within the same facility. The duo created Warfield to stay rooted in the Wood River Valley and establish themselves into the mountain-town's culture.​​​​​​​"My goal was to fulfill a bit of a dream, making alcohol in the mountains," Ben said. "And to give myself a chance to invest in the community and stay in the Wood River Valley for a long time."
Warfield cut its teeth on clear spirits, particularly their signature gin, which like all Warfield spirits, is certified organic, a rarity in the industry.

"We use all organic ingredients," Ben says. "[Our spirits] are practically a health food."
For lovers of dark spirits, the wait is over for Warfield's new whiskey, which has been in progress since the team first opened the doors five year ago. The Scottish/Irish-inspired organic single-malt whiskey has already collected gold medals from several craft spirit competitions and marks an exciting new era for Warfield.
The distillery offers tours and tastings, alongside an extensive house-brewed tap list and a hearty food menu. It's easy to spend an hour or an entire day sampling what Warfield has to offer.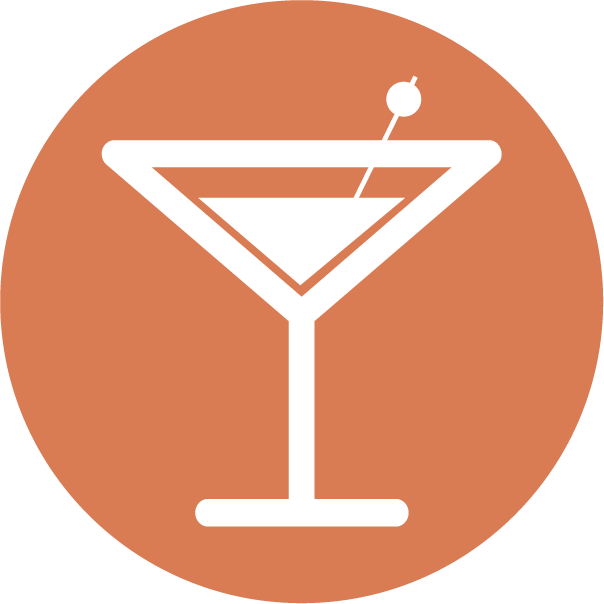 Warfield's Negroni
Ingredients
1 oz Warfield Organic Gin
1 oz Campari
1 oz Sweet vermouth
Instructions
Stir and pour over ice.
Discover even more of Idaho's exceptional local beverages.
Courtnie Dawson is a writer native to Boise, Idaho. Her passion is the local food and beverage movement, particularly craft beer brewing. Her works have been published by Edible Idaho, Visit Idaho, FARE Idaho and Just Eat Local Blog. Whether she's writing an article, reading a book, or backpacking Idaho's wilderness with her husband and dog, Courtnie usually has a pint in her hand. Follow Courtnie on Instagram at @courtniedawson.

Published on February 4, 2021