With 35 million acres of public land, including 4.5 million acres of protected wilderness, Idaho makes for a prime camping location. Whether you prefer RV resorts with all the amenities, primitive campgrounds, rustic cabins, comfy yurts, teepees, or anything in between— there are countless ways to sleep beneath the stars. In Idaho, you'll always be a happy camper.
But where do you start? How do you find out what's available? We've pulled together a handful of resources to help get you started.
Private RV Parks and Campgrounds
The Idaho RV Campgrounds Association is an easy place to start when researching Idaho camping options. Flip through the full state directory online to find nearby cities and the amenities you're looking for when you head out for an adventure. You can also order a copy by mail to keep with you on the road or for future planning.
Idaho State Parks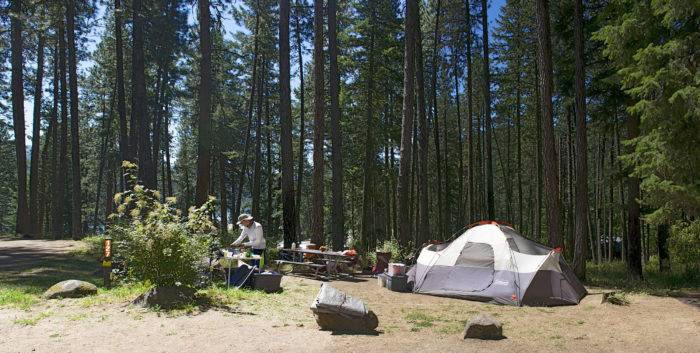 With more than two dozen parks dispersed across the state, there's a campsite to suit everyone in your group. From developed campgrounds to cabins and yurts, Idaho's state parks are an ideal stop for that camping trip you've been craving.
U. S. Forest Service
Idaho's national forests cover millions of miles, meaning day trip and camping opportunities abound. You'll find waterfalls, wildlife, unique geology and plenty of trails to explore, so it might be hard to pick just one of Idaho's dazzling national forests to overnight in.
Idaho Bureau of Land Management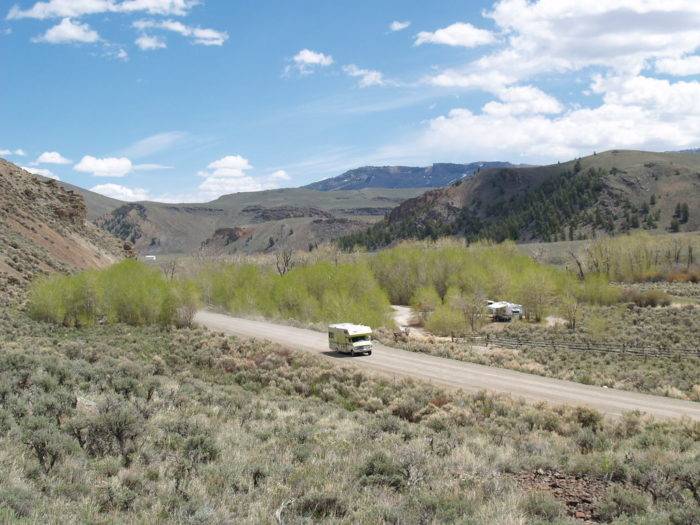 Explore 12 million acres of public land managed by the Bureau of Land Management (BLM) to find solitude and recreation across the Gem State. Spend the night at one of the BLM's developed camping areas with picnic areas and restrooms, or settle in at any one of the many dispersed camping locations in Idaho's rugged terrain. Check out BLM's Recreation Guide for detailed information before hitting the road.
Idaho Power Parks and Campgrounds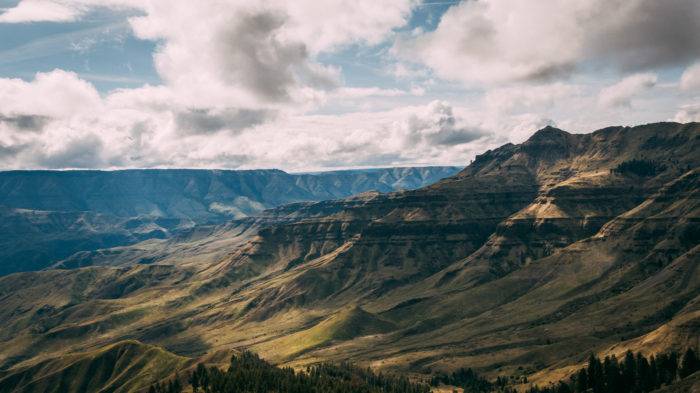 Idaho Power manages multiple campgrounds, day access, and sportsman access sites around the state. You'll find campground sites in popular areas like Hells Canyon, Swan Falls and C.J. Strike Reservoir.
National Park Service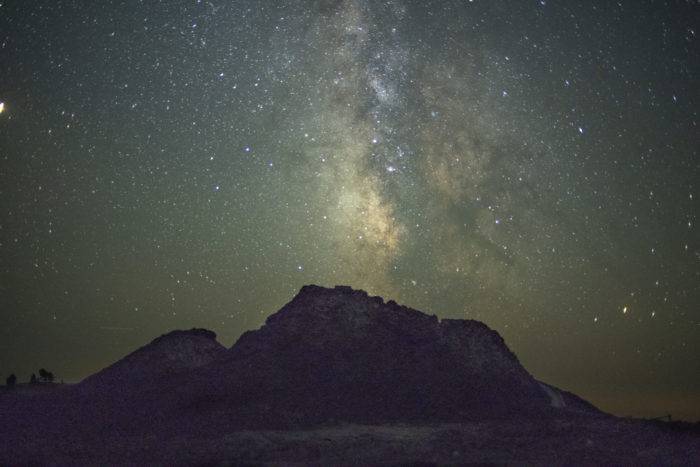 There are two Idaho campgrounds run by the National Park Service. Craters of the Moon National Monument and Preserve near Arco and the City of Rocks National Reserve near Almo both offer unique camping experiences. Don't forget Craters of the Moon is also recognized as an International Dark Sky Park, meaning the stargazing here is out-of-this-world.
Bureau of Reclamation
You'll find more than a dozen campgrounds and recreation areas managed by the Bureau of Reclamation in the Gem State. Enjoy a variety of amenities like boat ramps and picnic areas during your stay.
Need a few more outdoor adventure ideas for your trip? Download or order a copy of the free Official Idaho Travel Guide for more inspiration.

Published on May 12, 2020