Kristen Bor worked in partnership with Visit Idaho to create this Travel Tip.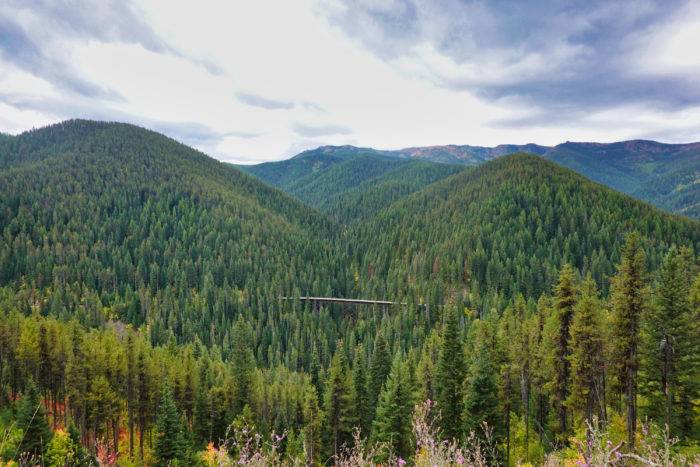 Got road tripping on the mind? With 4.8 million acres of public lands, Idaho is a road tripper's playground with endless opportunities for outdoor recreation. Combine that with friendly small towns and stunning roads, and you've got a well-rounded, budget-friendly summer vacation where you can get some much needed fresh air.
Need ideas for your long weekend road trip getaway? In this blog post, you'll find five action-packed three-day Idaho road trip itineraries.
Northern Idaho
Day 1: Start at Priest Lake and paddle up the 2.5-mile no-wake, crystal clear channel called the Thorofare. Pack your camping gear for a night under the stars at Upper Priest Lake, or head to Barrel 57 for dinner around an outdoor fire pit.
Day 2: Your next stop is Schweitzer Mountain Resort, where you'll find 4,000 vertical feet of lift-assisted singletrack. Schweitzer also offers e-bike tours, huckleberry picking, hiking and more.
Day 3: Bike the Route of the Hiawatha. This 15-mile long scenic rail trail is a family-friendly adventure where you'll cruise through 10 tunnels and across 7 train trestles. Afterwards, grab a beer at Wallace Brewing Co or explore the backroads and set up camp.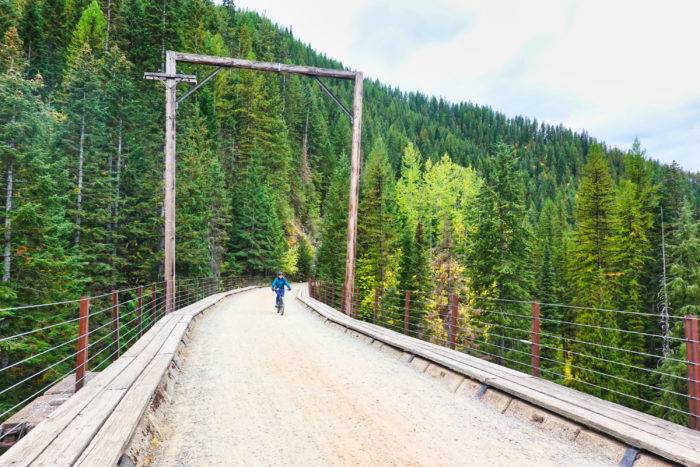 Sun Valley / Stanley
Day 1: Start in Sun Valley, where you'll find great fly-fishing, biking, and hiking trails. Some favorites include Proctor Mountain and Pioneer Cabin, or you can venture up Trail Creek for some gorgeous scenery and fun off-road driving. For lodging, the dog-friendly Limelight Hotel or Hotel Ketchum are in the middle of town, or there's dispersed camping nearby.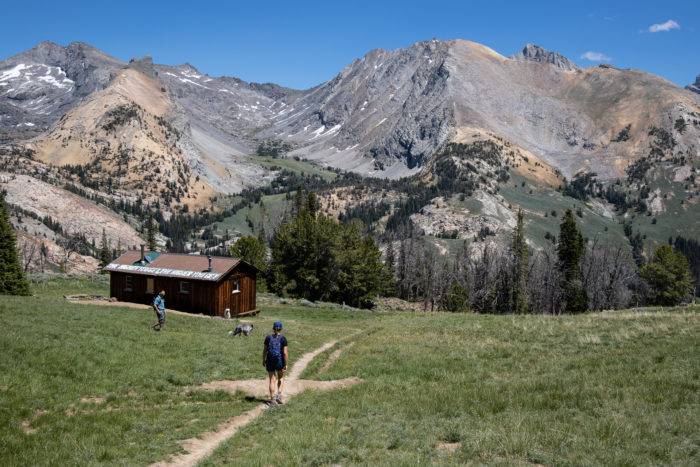 Day 2: Soak up your first views of the Sawtooths as you approach Stanley. Pick a trail and lace up those boots because the views and alpine lakes hidden in these jagged mountains can't be beat. For accommodations, a stay at Mountain Village Resort gets you access to their private hot spring, or there are a ton of camping options outside town.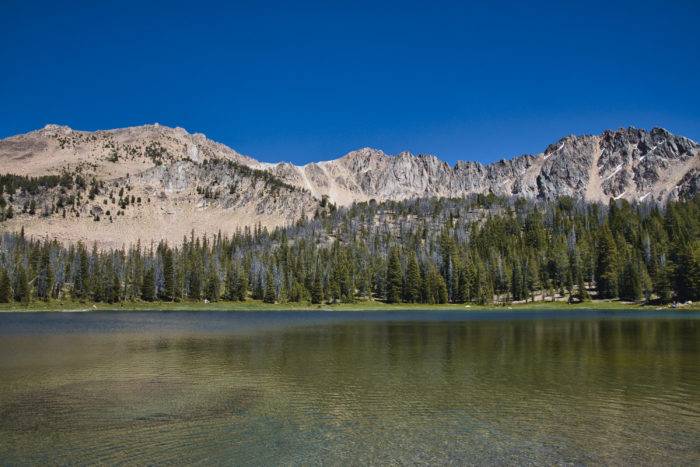 Day 3: Indulge in a scrumptious breakfast at the Stanley Baking Company before taking advantage of one of Idaho's most unique resources….hot springs! There are seven hot springs within an hour drive. (Remember to social distance in the hot springs, and please pack out all of your trash!)
Cascade/McCall
Day 1: Start in Cascade where you can hike to Blue Lake, explore the back roads with an ATV, or bike the Crown Point Trail along Lake Cascade. Afterwards, grab dinner at Remington's and spend the night at one of the campsites around Lake Cascade.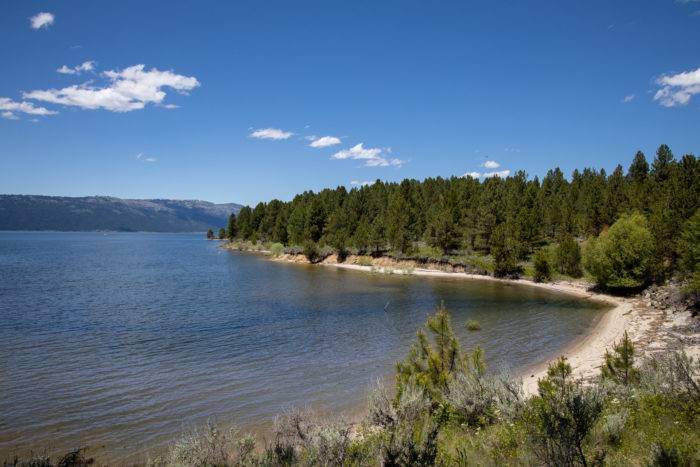 Day 2: Head up to McCall and grab breakfast at Cafe 634, then paddle up the creek near the north shore of Payette Lake. Rentals are available from Backwoods Adventures. Afterwards, continue on to Burgdorf Hot Springs. Make plans to stay the night in one of their 15 rustic cabins and soak under the evening stars.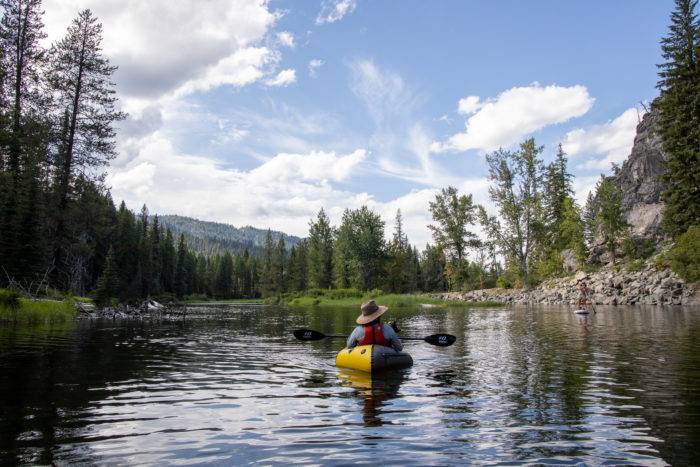 Day 3: From Burgdorf Hot Springs drive back to McCall via the east side of Payette Lake for a different vantage point and a morning swim. Grab lunch and a beer at Salmon River Brewing and then head to Jug Mountain Ranch to explore their world-class mountain bike trails.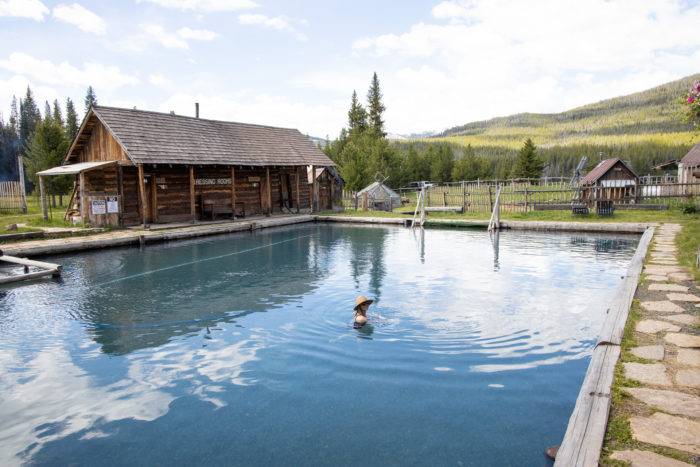 Got some time to spare? Do a half-day rafting trip with Tamarack Rafting Company on the Cabarton, this stretch of the Payette River is tucked away in the forest.
Southern Idaho
Day 1: Launch off from Craters of the Moon National Monument and Preserve, where you'll find an otherworldly landscape. Explore Cave Trail that travels through a series of underground lava tubes. In the evening, grab a campsite at the Lava Flow Campground or make the two hour drive to Twin Falls.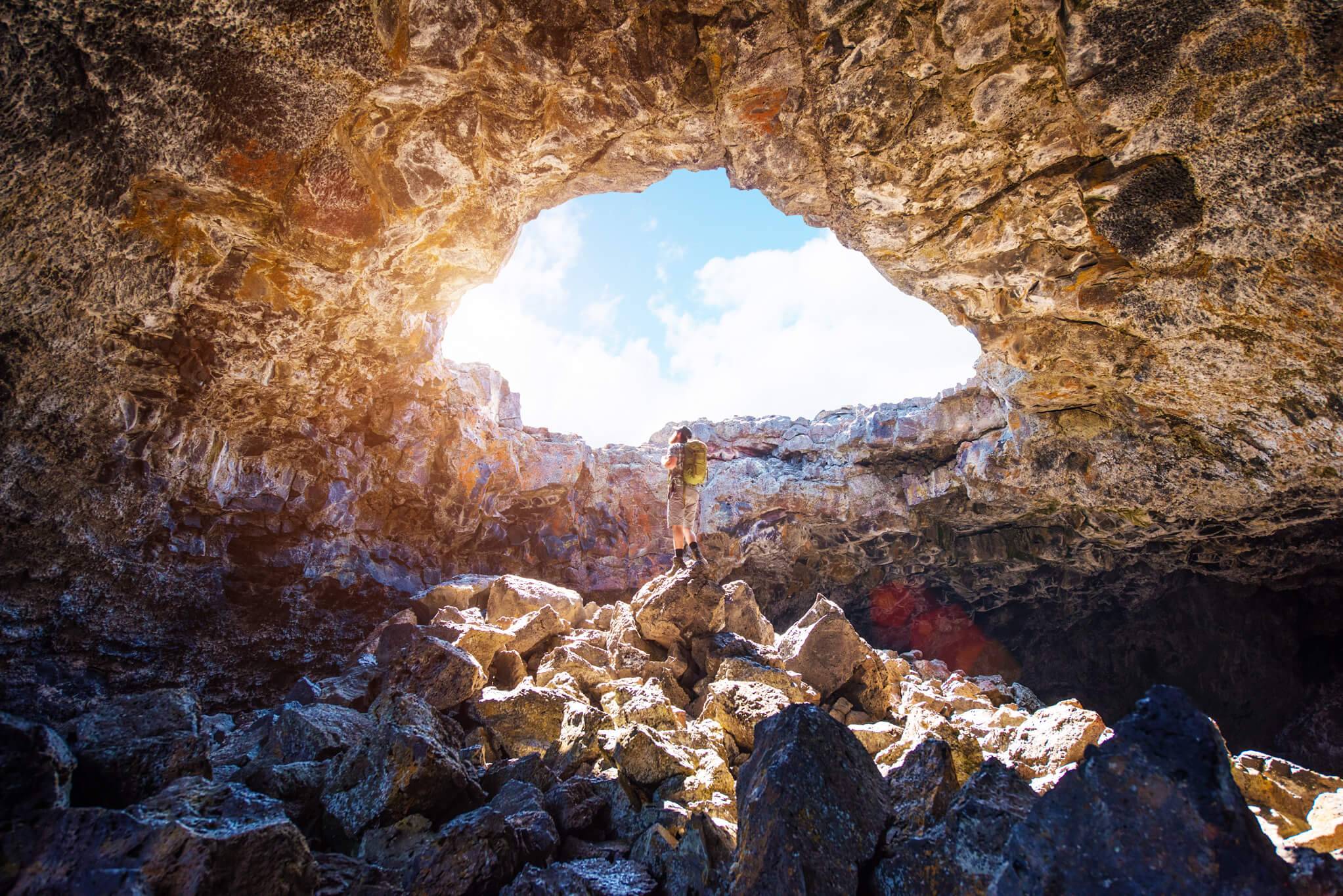 Day 2:Start your day at Centennial Waterfront Park in Twin Falls. Rent a paddleboard or kayak and make your way up the Snake River to Pillar Falls or to the base of 212-foot tall Shoshone Falls. Afterwards, continue to chase waterfalls at Box Canyon State Park. Wrap up the day by quenching your thirst at Von Scheidt Brewing Company.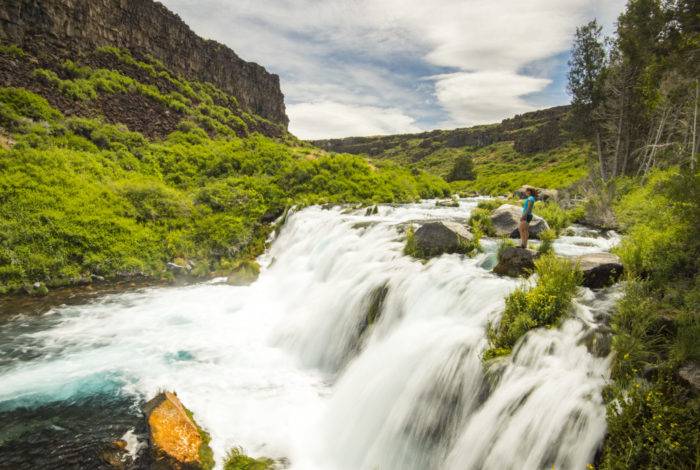 Day 3: Make the 1.5 hour journey to City of Rocks National Reserve. This area is known for its rock climbing, but you'll also find 22 miles of hiking trails, biking opportunities, and the 49-mile City of Rocks Backcountry Byway scenic drive.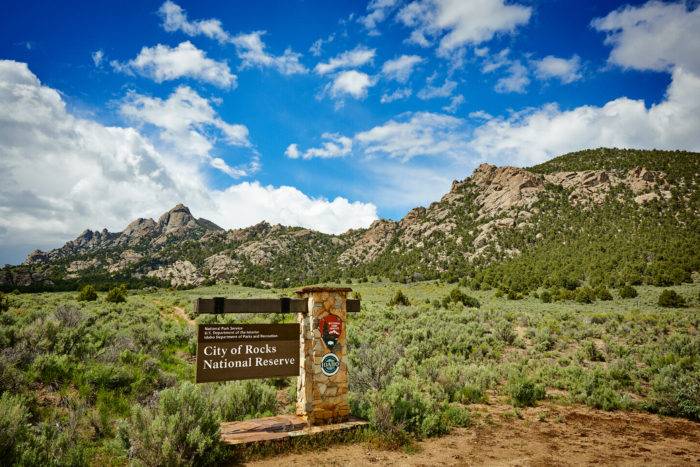 Teton Valley/Eastern Idaho
Day 1: Pack your fishing gear and start in Swan Valley. Here, the South Fork of the Snake River has some of the best dry fly fishing in the country with 4,000 fish per mile. You can hire an outfitter for a float trip, or you can hike up popular Palisades Creek to a set of alpine lakes where the views and fishing are prime. Spend the night at the nearby Falls Campground.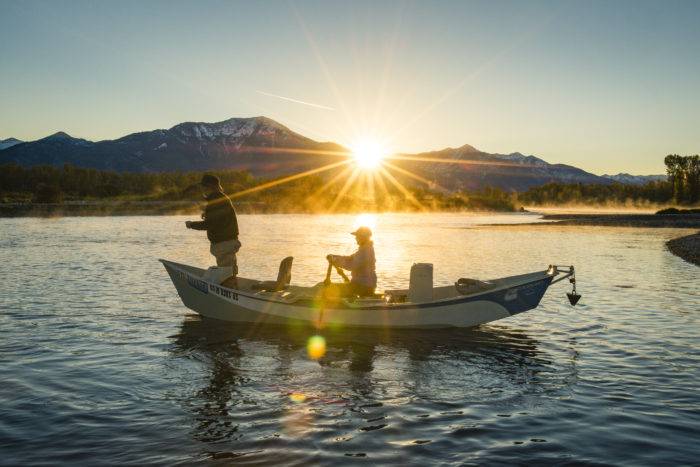 Day 2: Catch sunrise at Falls Creek Falls, then cruise up the Teton Scenic Byway to Driggs. Here, catch some reprieve from the summer sun by driving up to Grand Targhee Resort or spend the day biking at Horseshoe Canyon. For dinner, Forage Bistro located in Driggs, which was voted "Best Restaurant in Idaho," is a must.
Day 3: Connect to the Mesa Falls Scenic Byway, where a stop at Mesa Falls is in order. After a short hike to the Upper and Lower Falls, continue to Harriman State Park. Here you'll find an expansive lakeside trail network, wildlife, camping, and beautiful sunsets.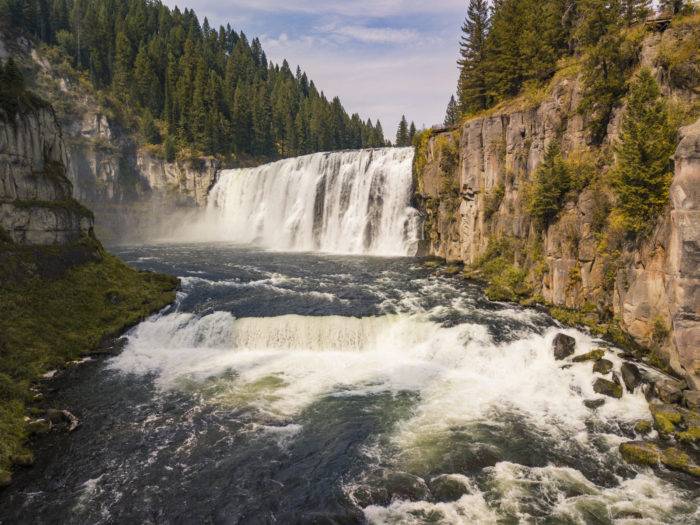 These 3-day Idaho road trip itineraries are a great way to experience the state's most beautiful areas. Now go pack, so you can hit the road.
Feature image credited to Kristen Bor.
Kristen Bor is a responsible recreation advocate and founder of Bearfoot Theory, one of the leading outdoor travel blogs where she writes about destinations, gear, and the transformative power of the outdoors. She spends winters living in Salt Lake City and the other months traveling, hiking, and living out of her 4×4 Sprinter Van with her partner and their dog. You can find her work on her website, Instagram, and YouTube

Published on July 9, 2020