Part Time Tourists worked in partnership with Visit Idaho to create this Travel Tip.
Idaho Falls is an amazing summer destination known for a great downtown scene with plenty of surrounding outdoor sports. But did you know that Idaho Falls is equally as exciting during the winter? Here you'll find family-friendly winter experiences to enjoy!
Snow Tubing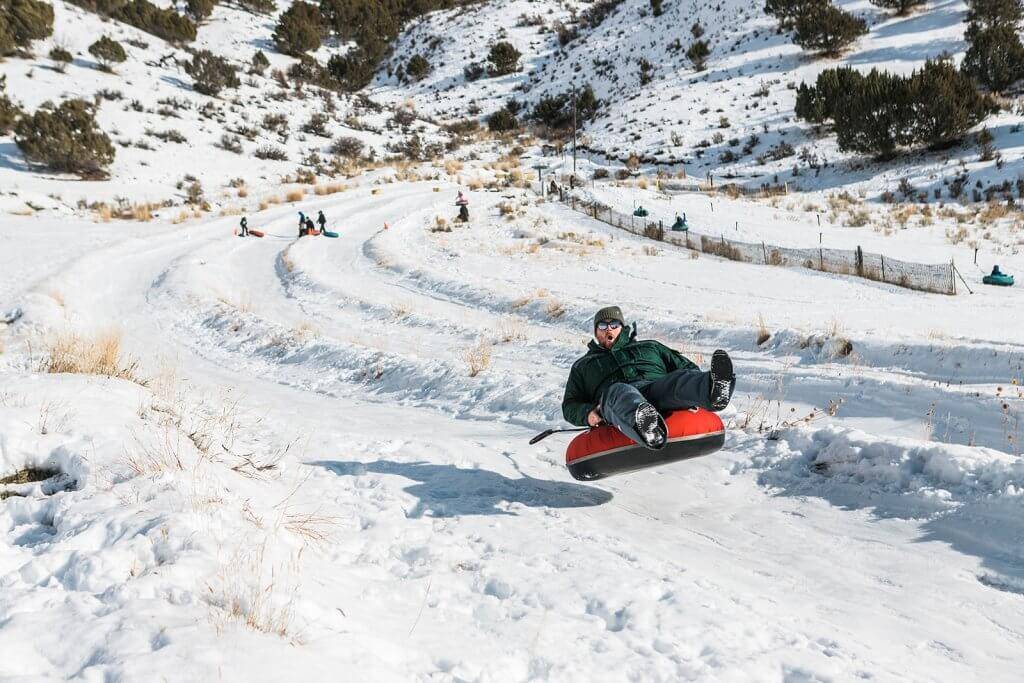 This is definitely a family favorite in eastern Idaho! Unlike sledding hills, this experience is equipped with a tow rope so you never have to walk back up the hill. This ensures you'll have plenty of energy to continue flying down the mountain time and time again. 7N Ranch Resort charges $16 for entry (includes the tube rental) and $8 for ages 7 and under.
There are three different tracks that you can ride. The two tracks closest to the tow rope end with an upward ramp which will help you slow down. The last track curves at the end for a little extra fun. This winter activity is open during the weekends only.
Sleigh Rides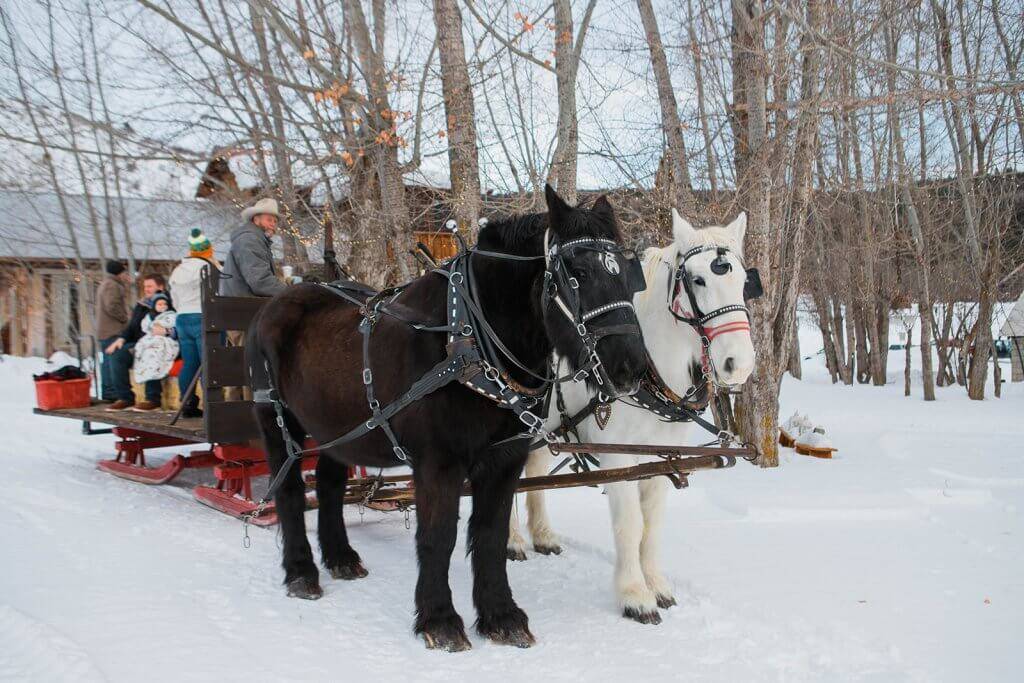 Sleigh rides and Idaho winters just make sense. So why not book a Sleigh Ride and Dinner at Linn Canyon Ranch? This unique experience starts off with a magical sleigh ride around the ranch and a meet n' greet with the horses. After the ride, you'll be dropped off at the gorgeous lodge where cocktails and hors d'oeuvres are waiting.
For the dinner portion, you'll be seated at a private table for a three-course meal that is downright delicious. As easy as it would be to fill up at this point, save some room! You'll be presented with several options for dessert like creme brulee, cakes, bread puddings, and others. This is an experience in Idaho that you don't want to miss!
Skiing and Snowboarding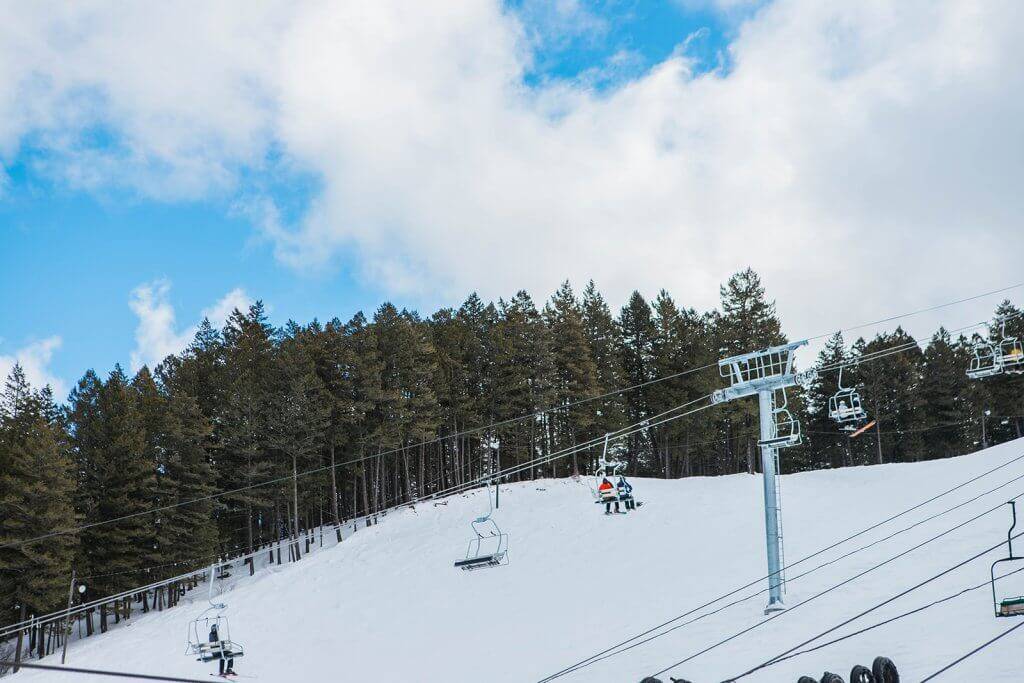 Just a 40-minute drive from Idaho Falls is the locally-loved Kelly Canyon Resort. Many locals can agree that this is a perfect place to learn to ski and snowboard. The resort recently added a new lift that provides access to more of the mountain and all the terrain that comes with it.
Not only can you get season, day, and evening passes, but the resort also offers food and beverage options with gear rental services.
Meet the Llamas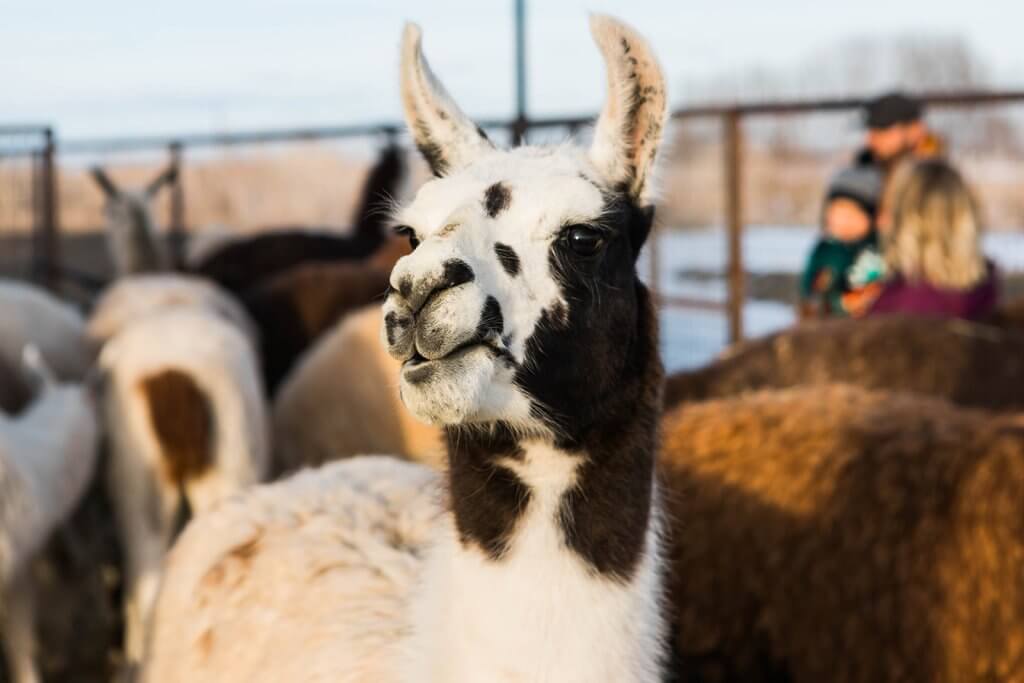 Book a ranch tour with Wilderness Ridge Trail Llamas. These tours can be busy during the summer months but remain open throughout the year for you to enjoy during the winter months as well. These llamas are friendly and are great with kids of all ages.
You'll be able to feed the llamas, walk with them around the ranch, learn interesting facts, and more. If you're interested in hanging out with the llamas for more than just a ranch tour, you can book a local hiking experience with them.
Ice Fishing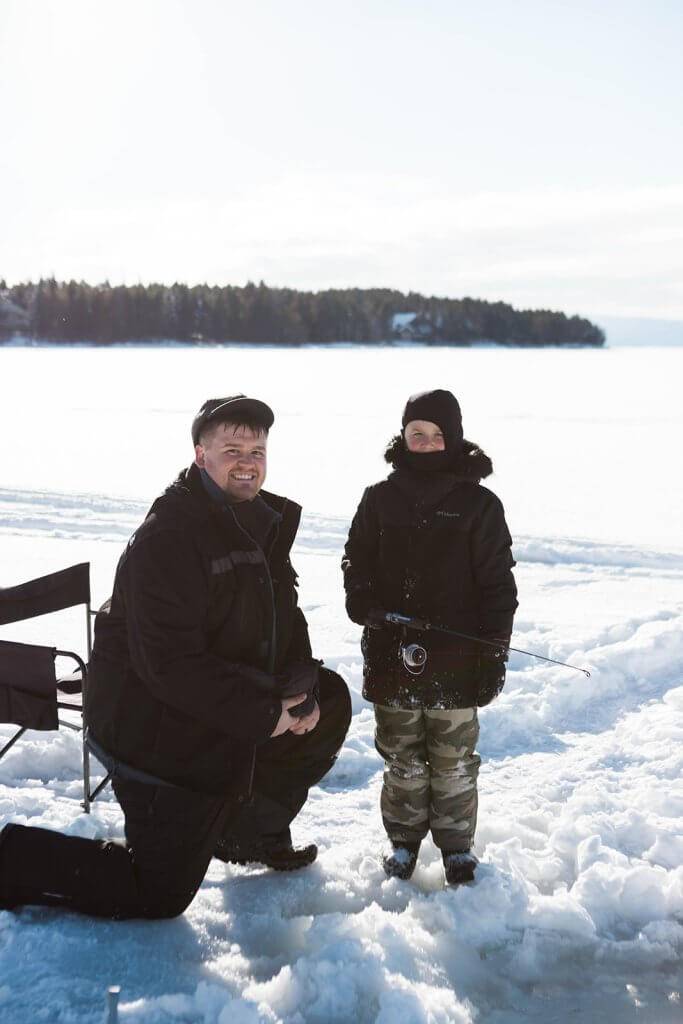 Henry's Lake and Ririe Reservoir are just two of the many locations for ice fishing in eastern Idaho. At Henry's Lake, you'll find world-famous trout while at Ririe Reservoir you can catch kokanee, perch, and walleye. A few other places you may want to consider (depending on ice conditions) are Ashton Reservoir, Roberts Pond, and Becker (Ryder Park) Pond.
LaBelle Lake Ice Palace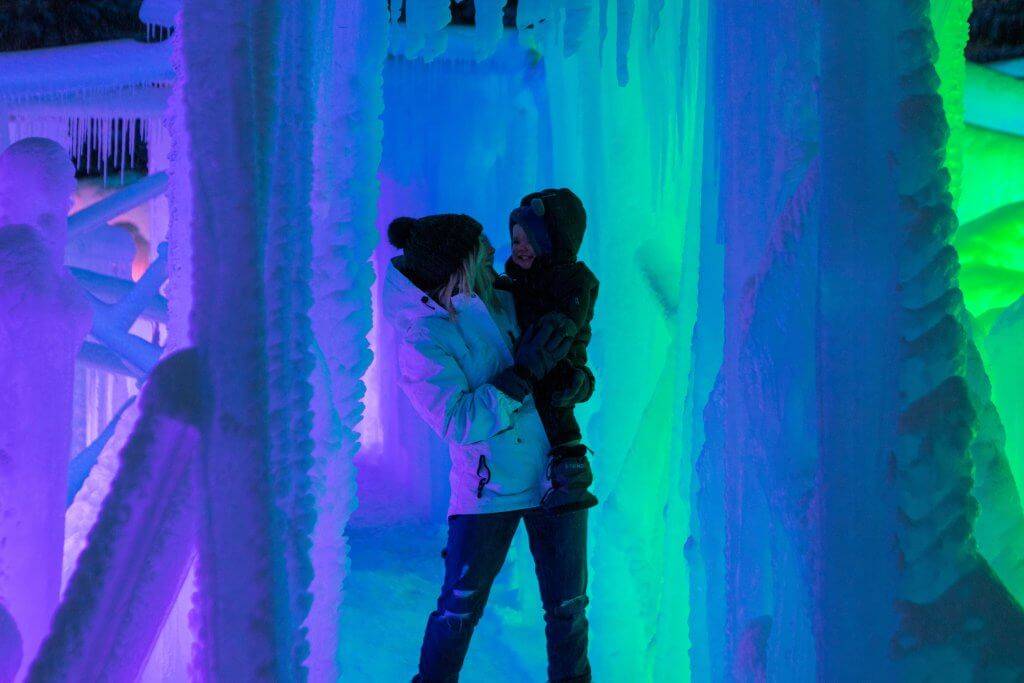 You won't want to miss the LaBelle Lake Ice Palace during your winter visit. The attraction just outside of Idaho Falls features intricate ice tunnels, staircases, ice slides, and icicle ceilings. Make sure to check out the fire show and sleigh rides here as well.
Snowshoeing & Cross-Country Skiing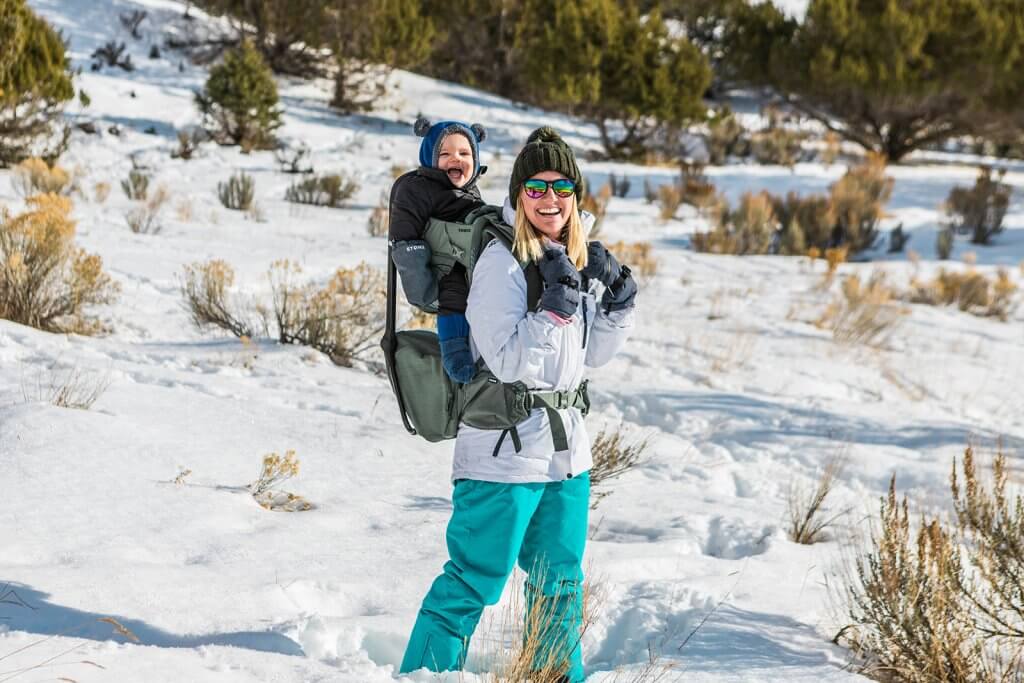 One of the best places to snowshoe near Idaho Falls is Harriman State Park. It's a fan-favorite because it's beginner-friendly and the trails are well-marked. You can choose from a variety of routes with varying degrees of difficulty and length.
If you need to rent snowshoes, it's best to pick them up either in Idaho Falls or Island Park at one of the many outdoor shops as there are no rentals inside of Harriman State Park.
If you're interested in cross-country skiing, you're in luck as eastern Idaho has an abundance of locations to choose from! Below are local favorites that are all family-friendly.
Freeman Park
Tautphaus Park
7N Ranch
Kelly Canyon Resort
Teton Lakes Golf Course
What winter adventure will you try first?
Feature image credited to Part Time Tourists.
Jess Darrington is the founder of Part Time Tourists, a travel and adventure blog that was created in 2018. Part Time Tourists aim to help people travel more by offering detailed travel guides and practical tips. With a large focus on US travel, Jess shares adventurous and luxurious destinations throughout the country. You can follow her on Instagram and PartTimeTourists.com.

Published on February 22, 2022