This is a sponsored post.
Jagged peaks, utter solitude, and stunning views are not in short supply in Idaho, but when my wife and I stumbled across the Seven Devils Recreational Area on the eastern rim of Hells Canyon, we knew immediately that we'd found an absolute gem.
Driving into Riggins along the Salmon River, surrounded by dry, golden hills, one would never imagine that an alpine paradise sits a mile and a half in front of us. However, while filling up on water and provisions in town, we were assured by the folks at the Seven Devils ranger station that it did, indeed, exist, and it was wonderful.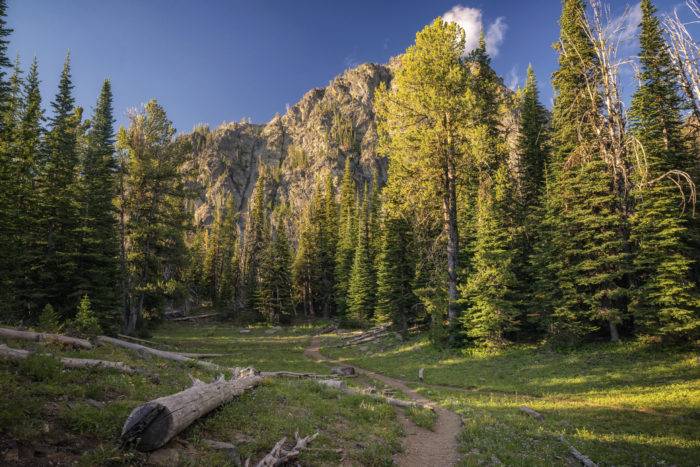 The road to Seven Devils Lake and the Seven Devils Campground is a 17-mile dirt affair ascending a vertical mile through a constantly transforming landscape. Arid ranchland evolves into lowland forest dominated by ponderosa, willow and cottonwood before changing into montane, and eventually subalpine, meadows and forest. While almost devoid of potholes, the road does feature a few washboard sections that threaten to rattle your fillings out of your mouth.
The Seven Devils Campground is free, primitive, and first-come, first-served. Nestled in a basin below an 8,800-foot ridgeline, the range's eponymous lake lies adjacent to many campsites and is perfect for an icy swim on hotter days. Multiple trails offer fantastic hiking and backpacking opportunities from the campground area, and we opted to do a one-day blitz to the Dry Diggins Lookout.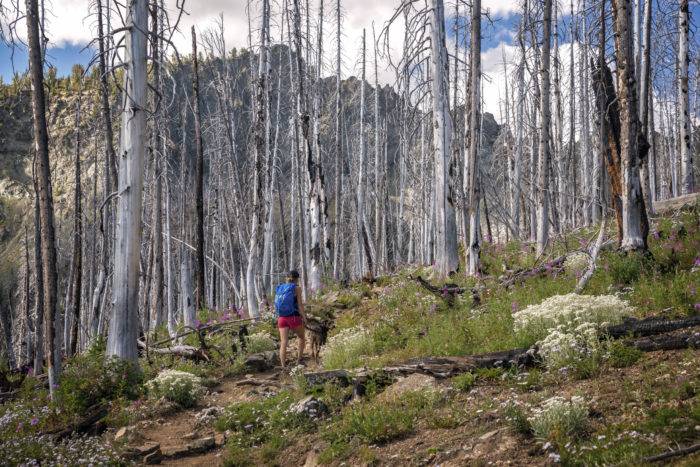 Dry Diggins has been defunct since 1989 but is remarkably well-preserved, offering a glimpse into the lives of backcountry rangers twenty-five years ago. Remnants of first-aid kits, food caches, and official Forest Service manuals tell stories of men and women who kept careful vigil over Idaho's and Oregon's wild lands, sounding the alarm in the event of a wildfire. Thankfully, a combination of low usage and respectful visitors meant we could enjoy these artifacts as well.
The hike to Dry Diggins is equally fascinating, embarking from Windy Saddle and passing first through the Nez Perce National Forest and dozens of grazing cattle in an area recovering from a recent burn. While most of the trees haven't yet recovered, the understory has recovered remarkably and we counted some fifteen varieties of wildflowers, as well as huckleberry, bearberry, and slide alder.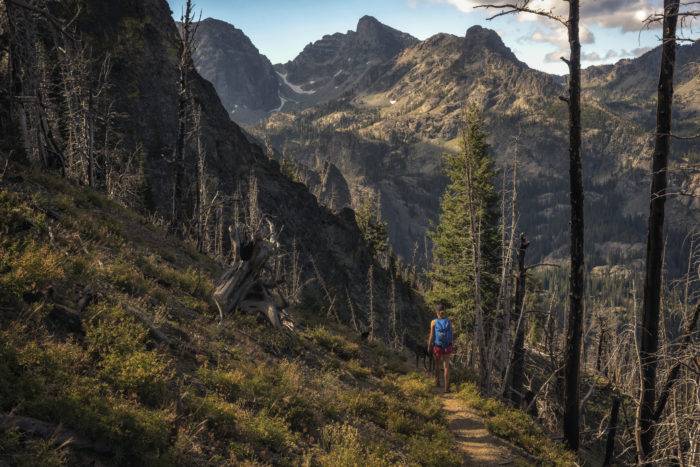 The majority of elevation gain and loss occurs in the middle section of the trail, which happens to coincide with the best views and your entry into the Hells Canyon Wilderness. He Devil, She Devil, and the Devil's Tooth, among others, each come into view as you switchback down an open talus face into denser fir, lodgepole, and hemlock forests.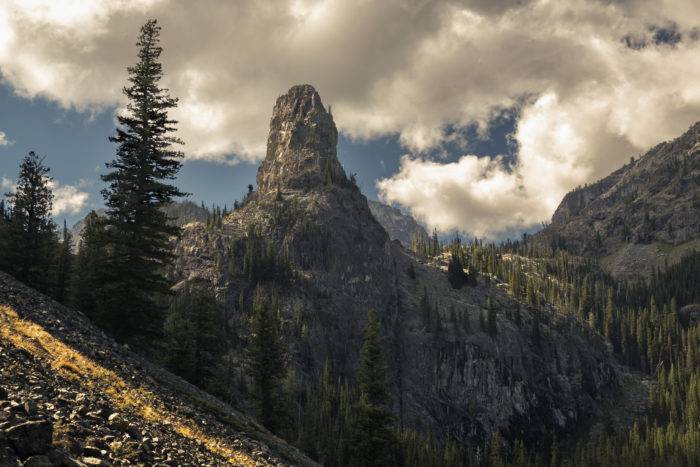 From the valley floor, your ascent begins anew, back up to your starting elevation around 8,000 feet where several alpine lakes, including the Bernard Lakes, dot the landscape. Huge cutthroat and brook trout lazily snatch bugs in the midday sun and much of the area's wildlife, including cougars, black bears, elk, bighorn sheep, and mountain goats, inhabit this area. The last stretch to the lookout tower reveals views across Hells Canyon onto the Columbia Plateau and up to the flanks of Oregon's Wallowa Mountains. Some 7,500 feet below runs the Snake River through Hells Canyon, North America's deepest river gorge. While we opted to hike back to the campground in one day (around 18-miles round-trip) many continue along on a well-established route where backpacking opportunities abound, to areas like Sheep and Gem Lakes and the taller peaks at the heart of the range.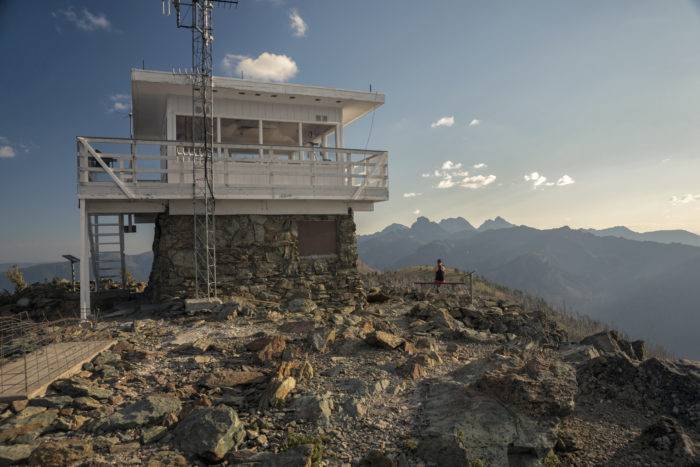 Before leaving this wilderness wonderland, we continued up the very rough road from the campground for about two miles to the Heaven's Gate Lookout, a fire lookout that's still in active use. From the benches surrounding the lookout tower, we had some of the best views of the Seven Devils Range of our visit, jutting up above the rolling meadows and hilltops around us. Even better, the south-facing view towards the mountains from the lookout is perfectly aligned for astrophotographers seeking to capture the Milky Way hanging above the mountains.
Alas, as all good things must come to an end, we packed up our camp on our fourth morning, thankful we'd found such an oasis of natural beauty and adventure opportunities, that we'd seen only a dozen-or-so people on a beautiful summer weekend, and that milkshakes and elk tacos awaited us down in Riggins at Back Eddy Grill. But most of all, we were thankful for the endless opportunities still awaiting us in those mountains, calling us back for ever more adventure.
All photos, including feature image, are credited to Nick Lake.
Nick Lake is a freelance photographer, writer, and videographer living in Seattle, Washington. He loves to tell stories about adventures in the outdoors and you can usually find him in the mountains hiking or skiing with his wife and puppy. Follow his adventures on his Website, Instagram, and Facebook.

Published on April 27, 2017