In March, downtown Boise comes alive with the rhythm of the Treefort Music Fest. But don't let the name fool, this amazing multi-day festival offers up a lot more than just sweet tunes – you'll find you can stretch it out at Yogafort, make your taste buds happy with a visit to Foodfort or Alefort, listen to mesmerizing tales at Storyfort, enjoy a bit of cinematic genius at Filmfort, or laugh until it hurts at Comedyfort — and that's not even all the fort options available! If you're preparing to earn your Treefort wings, here are a few of the first-timer tips I learned after my rookie run.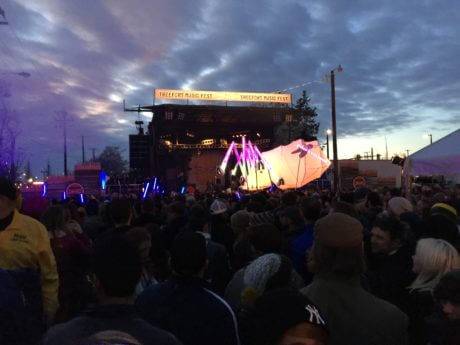 These Boots Are Made For Walking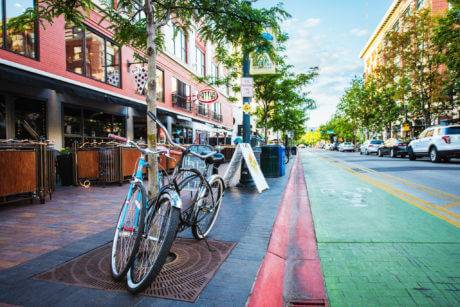 To put it simply, grab your walking shoes. One of the most amazing aspects of Treefort is accessibility – you can walk (or ride) to EVERYTHING. It's easy to bounce between a performance at the Main Stage, a film showing at The Owyhee, and a yoga session at JUMP in one day without worrying about driving and parking. If you find your tootsies need a bit of break, hop on a Boise Green Bike or the Treeline Shuttle to change up your travel style.
Make a Battle Plan
The diversity of experiences available during Treefort is unbelievable and the schedule of events is the best kind of monstrous. For those of you who prefer to play it a little old school, I recommend printing out a schedule of daily performances and preferred forts and picking a few of your must-see shows so you can plan your time accordingly. If you'd like to keep your approach high tech, download the Treefort Music App to stay up to date on festival changes, artist announcements, and ticket sales. Or mix and match to create your plan for total Treefort domination.
Enjoy the Freebies
For many years, I assumed that all events at Treefort were ticketed. Boy, was I wrong. Treefort has a great list of FREE to the public events so there's no need to sit back and feel like you're missing all the fun. Foodfort talks, Kidfort, Skatefort, and Storyfort all have free sessions. Check out the schedule options here.
Leave Yourself Room to Wander
Part of the magic of Treefort is the discovery of new music, new people, and new adventures. Since downtown Boise is the backdrop for the festival and you can wander between venues, forts, and performances, leave yourself time to find something unexpected. I can't tell you how many times I told myself I'd have at least one "early night", but on the way to my car, I would end up catching a few notes of spellbinding tune as I passed a venue and quickly found myself inside, enjoying an unplanned stop into the wee hours of the morning.
Prepare for the Wonders of Weather
March in Boise is beautiful but can be a bit fickle. The weather can change quickly so give yourself a few choices when it comes to clothing for the day, plan for layers. The Main Stage is an outdoor space that may require an extra jacket, or even some sunscreen depending on the day, while at other forts you'll want to keep it light and cool. I found it easiest to throw a few things in a backpack and then make way around town.
Bring the Whole Family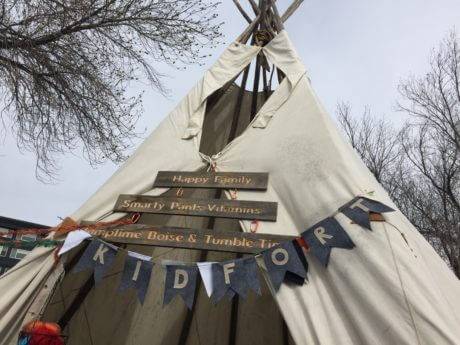 Treefort is all about providing experiences for fans of every age and that means bringing the whole gang to experience the culture of the festival. Kidfort makes it easy for those younger festival goers to take part in the festival with special programming designed just for them. Even the big kids, and those who are kids at heart) are likely to have fun here.
Explore Boise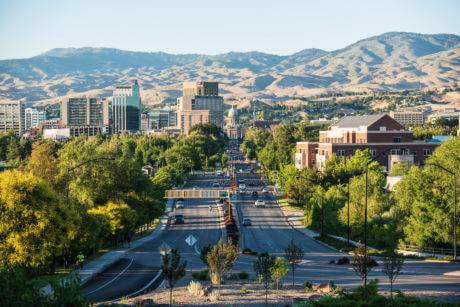 As I've mentioned before, Treefort isn't limited by a fenced in festival venue – all of downtown Boise is your Treefort playground. Make sure you give yourself time between sets to sample the local fare, fuel up at local coffee shops, sip on some local craft beers, and maybe take a stroll down the Greenbelt or hit the local ski hill just 16 miles from town, Bogus Basin. The options are endless!
Happy Treeforting!

Published on March 21, 2017