When the weather grows warmer and days become longer, the opportunity to break away and leave routines behind is on the horizon. But summer is more than just going on vacation. It's a time to experience something new and make unforgettable memories.
This summer, take a day to saddle up and enjoy Idaho's trails on horseback.
Mystic Saddle Ranch
Family-owned and operated, Mystic Saddle Ranch has been offering horseback excursions since 1969. Owner Max Bitton's lifelong passion for horses and Idaho's great outdoors inspired him to open the ranch, now an established outfitter in the Sawtooth Valley.
Mystic's guided trail rides at Redfish Lake Corrals range from an hour to all-day excursions and include scenic views of nearby mountain ranges and lakes, as well as wildlife sightings. Depending on your skill level, Mystic Saddle offers nine different tours for beginners, intermediate and experienced riders.
The 1.5-hour Little Redfish Lake Ride is Mystic's most popular trip. The loop ride begins along the crystal clear, glacier-carved Little Redfish Lake and gains 200 feet in elevation before offering a breathtaking view of the Sawtooth Mountain range. Riders should keep an eye out for eagles and Sandhill Cranes along the lake and mule deer in the meadows.
Redfish Lake Corrals is located just 10 minutes south of Stanley.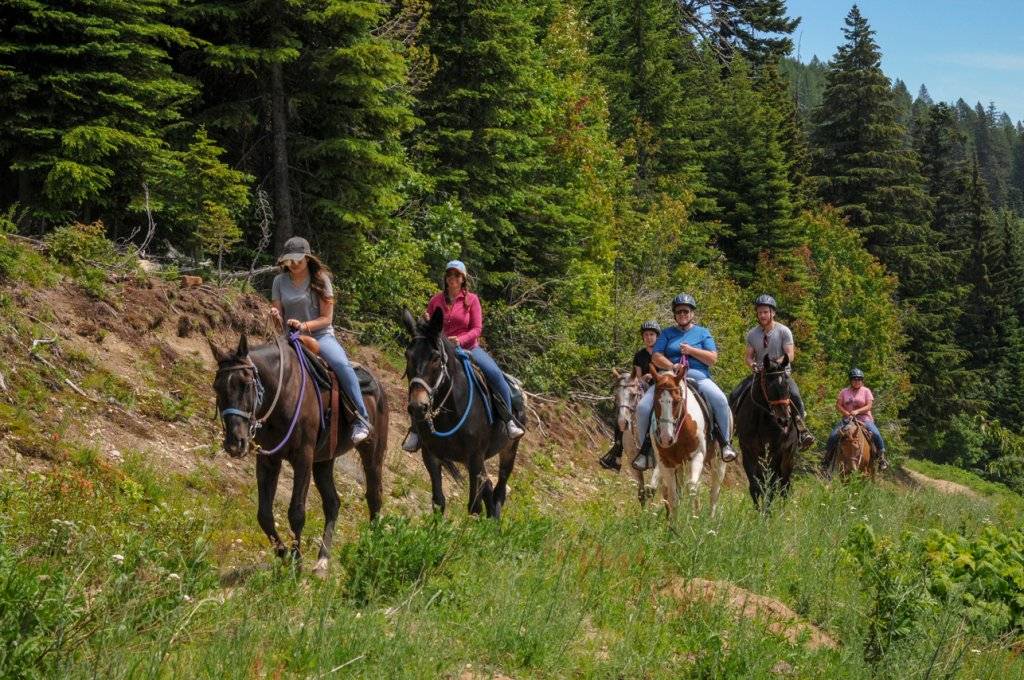 Schweitzer Mountain Resort
Once the snow melts from Schweitzer Mountain in the spring, Mountain Horse Adventures guides guests on a leisurely 2.5-hour ride through flourishing forests and alpine meadows bursting with wildflower blooms. The ride includes a stop at Picnic Point and views of Lake Pend Oreille.
While most group rides include six guests and one guide, Mountain Horse Adventures also offers private three-hour rides that are perfect for proposals, families or reunions.
Mountain Horse Adventures rides originate at Schweitzer Mountain Resort about 11 miles outside of Sandpoint.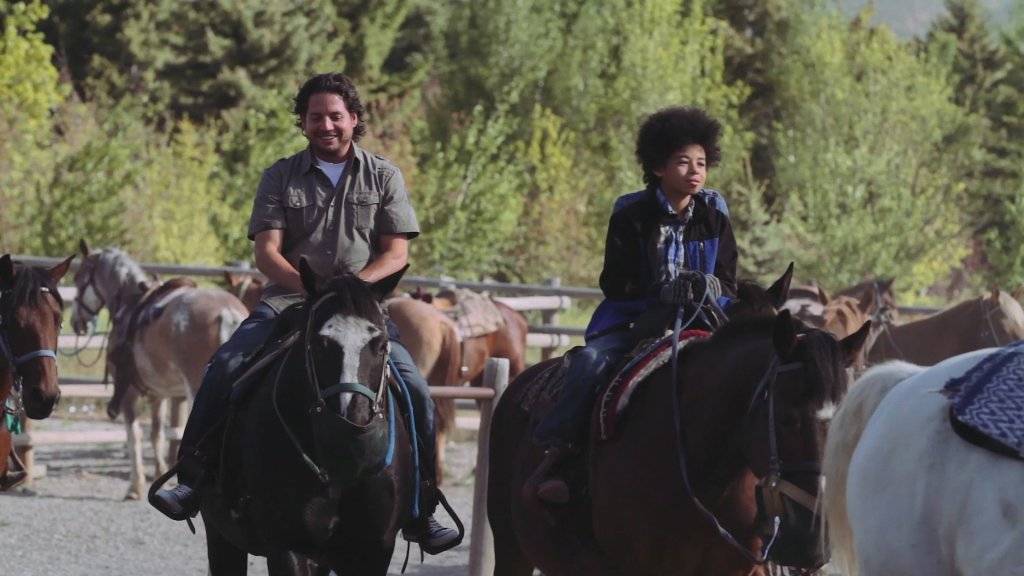 Sun Valley Stables
Back in the late 1800s, ranchers and miners began establishing Sun Valley as a horsemanship hub — horsemanship is the art of riding, handling and training horses. Sun Valley Stables offers one or 1.5-hour scenic trail rides on Dollar Mountain, suitable for any skill level, as well as lessons in horsemanship.
Or, if you'd rather sit back and enjoy the ride, they also offer historic wagon and carriage tours.
Sun Valley Stables is located on Sun Valley Road and is an easy walk or bike ride from Sun Valley Resort or the city of Ketchum.
Ya-Hoo Corrals
Surrounded by the Payette National Forest in McCall, Ya-Hoo Corrals offers guided rides through a variety of terrain with spectacular mountain, valley and Payette Lake views.
Choose from a 1.5-hour ride, perfect for beginners, a half-day ride that climbs nearly 2,000 feet in elevation with a view of the McCall and Donnelly Valley with a refreshment-provided break, or a private ride that is customizable to the rider's preferred duration and skill level.
Channeling your inner wrangler works up an appetite. Ya-Hoo offers a two-hour evening trail ride that finishes with a barbecue buffet dinner around a campfire. Guests can also take one of Ya-Hoo's horse-drawn wagon rides to the barbecue.
Ya-Hoo Corrals is located 10 minutes north of McCall along Payette Lake on Warren Wagon Road.
Eagle Ridge Ranch
From crimson deserts to vibrant meadows and grassy plains, Eagle Ridge Ranch is an authentic Old West, 2,000-acre cattle ranch located along the base of the Centennial Mountains in Island Park.
Eagle Ridge Ranch offers four different ride options:
The morning half-day trip is a three-hour ride that meanders through mountain ridges, deep ravines, meadows and moose country. Riders can also be guided on a trail that is near the Continental Divide—near the Idaho/Montana border—where wildflowers bloom nearly all summer.
Eagle Ridge Ranch's afternoon ride is a family favorite. This two-hour ride alongside cattle, winds through creeks and meadows. After the ride, guests can go fishing, boating, canoeing, picnicking or even frog catching on the ranch.
For guests in search of a relaxed riding experience, the ranch offers a two-hour evening ride through the Idaho countryside near lakes and slow-moving streams, that moose, nesting geese and ducks call home.
Good, old-fashioned western cooking is the highlight of the ranch's western cookout ride. After a 1.5-hour ride, dinner is served in an outdoor arena surrounded by trees and wildflowers.
Eagle Ridge Ranch is located 13 minutes outside of Island Park.
---
This summer, give yourself major bragging rights with an unforgettable Wild West adventure. Because after all, how many people get to say they spent their summer riding horseback through Idaho's backcountry?
For more horseback riding excursions, including all-inclusive stays, check out our Kick Back on the Ranch guide to five Idaho ranches.
Feature image credited to Idaho Tourism.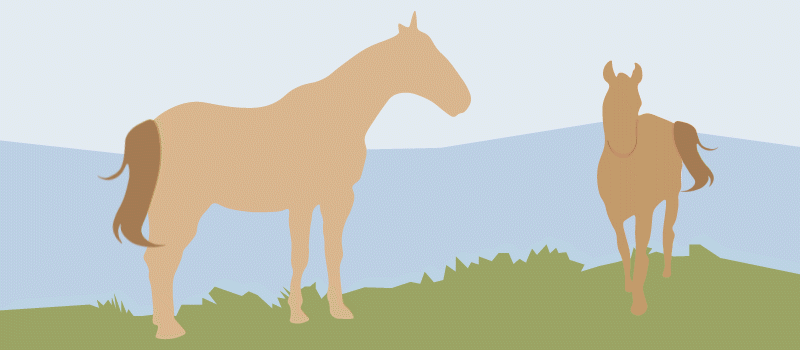 Published on April 15, 2021