Lara Dunning worked in partnership with Visit Idaho to create this Travel Tip.
With a perfect terroir for growing grapes, like hot days, cool nights and volcanic soils, the Idaho wine industry is moving from the Pacific Northwest's best-kept secret to a flourishing wine scene. While visiting Boise, I explored the Southwestern Wine Region in the Treasure Valley, including urban wineries in Boise and Garden City, and along the Sunnyslope Wine Trail. Here are the stops you need to add to your wine tasting list.
Downtown Boise Locations
Coiled Wine Bar is a new addition to downtown Boise. With a sophisticated and sleek atmosphere, they offer pours of their fabulous wines like the sparkling Rizza and a fabulous Syrah, the Sidewinder. You can also order tasty bites like grilled cheese with fig and gruyère. (How have I not thought of this combo before?) The wine bar opens Tuesday through Friday at 3 p.m., and Saturdays at 1 p.m. They also have a tasting room in Garden City; however, if you are staying in a downtown hotel, this location is within walking distance.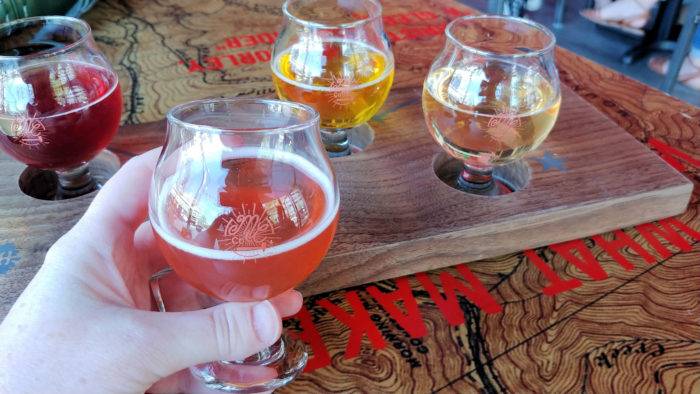 Next stop is Meriwether Cider to sample their flagship, seasonal and experimental ciders. Less than a block from Coiled Wine Bar, the cidery is named after a distant relation to Meriwether Lewis. Order a flight and taste your way through! If you love anything ginger like me, go for the Ginger Root. Hours are Wednesdays and Thursdays from 4 p.m. to 8 p.m., Fridays from 4 p.m. to 9 p.m., Saturdays from 2 p.m. to 9 p.m., and Sundays from 2 p.m. to 6 p.m.
A Short Bike Ride From Downtown Boise
One of the best things about the wineries in Garden City is that they are super easy to get to by bike! If you'd rather have someone else do the driving, opt for any rideshare service.
Set along the Boise River Greenbelt, Telaya Wine Co. has a prime view of the action and an outdoor patio with a gas fireplace to relax and people-watch. For sips, I'm partial to their Snake River Valley Malbec and Grenache Blanc. Bring snacks and turn it into a pleasurable afternoon along the riverside. If you are traveling with your dog, bring them along for the pet-friendly patio. The tasting room opens daily at noon. Closing times vary; 7:30 p.m. on Monday, 6 p.m. on Tuesday, Wednesday, Friday and Sunday, and on Thursday in the summer, 9 p.m.
Close by is Cinder. Named after the ancient volcanic activity in the Snake River Valley, the winery is best known for its dry Viognier and Syrah. Located in a large warehouse, the winery exudes an industrial-chic vibe and offers cheese plates, salamis and olives to pair with your favorite pours. The tasting room is open daily from 11 a.m. to 6 p.m., and on Friday to 8 p.m.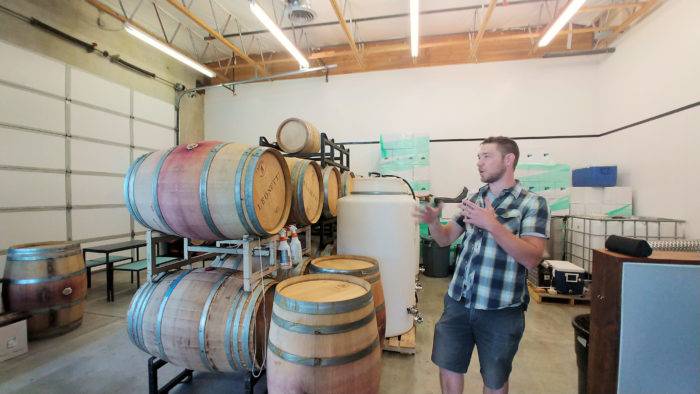 One of the unique aspects of the tasting room at Par Terre Winery is that you can see where the action takes place. Sit at a cozy table or grab a bistro seat that wraps around the windows. Cabernet Franc is my grape varietal of choice, so I'm partial to the dry Rosé, followed by the Syrah. The tasting room is open Thursday through Sunday from noon to 5 p.m. Be sure to ask the winemakers about their ballet dancing careers!
Sunnyslope Wine Trail
There are over 15 wineries along the Sunnyslope Wine Trail and if time allows, plan for a night or two at a nearby hotel. I only had time to visit two wineries but had the opportunity to sample wines from other wineries in the area as well, including Fujishin Family Cellars, Hat Ranch Winery, Scoria Vineyards, and Williamson Vineyards.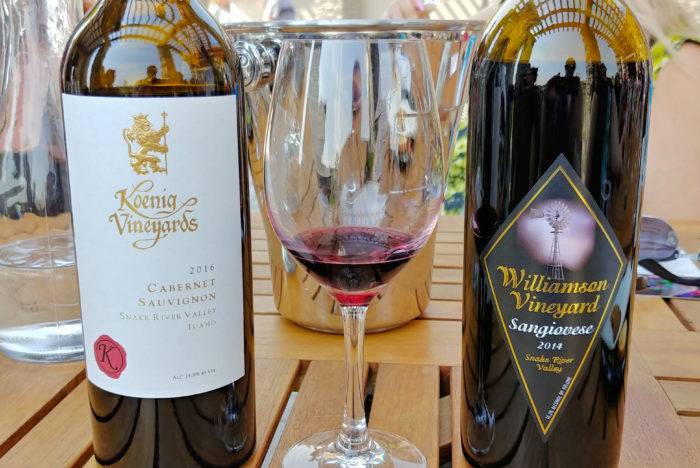 The estate grounds at Koenig Vineyards set the mood for a grand wine tasting experience with its tower, large chess set, and views of the vineyards and mountains almost from every angle. The winemaker uses "minimal intervention" to craft delicious wines like Cabernet Sauvignon, Riesling, and Sangiovese. Once you find a favorite pour, take it up to the tower or sit under the shade of the pergola and admire the view. Open daily from 12 p.m. to 5 p.m.
With over 30 years of winemaking under its belt, Sawtooth Estate Winery has made a name for itself in Idaho and beyond. Tucked among the vineyards with a large outdoor patio with Owyhee Mountains vistas, I could easily have spent a couple of hours soaking up the atmosphere with a glass of Merlot or Tempranillo. Open daily from 11 a.m. to 5 p.m. A stone's throw away is Idaho's largest winery, Ste. Chapelle Winery, making it easy to cross two wineries off your list in one day.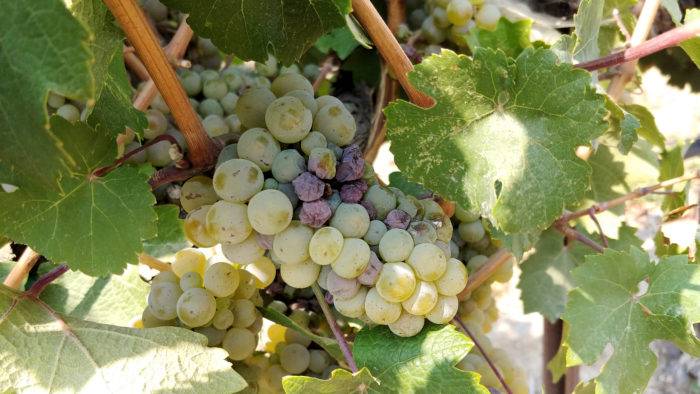 To discover more about Idaho wines, visit the Idaho Wine Commission. For a one-of-a-kind experience where you meet locals and dine on fantastic food and wine from Idaho's best restaurants and winemakers, attend the annual Downtown Boise Capital Table in September.
Feature Image Credited to Lara Dunning.
Based in the Pacific Northwest, freelance writer Lara Dunning travels for food, history, and unique adventures. Her travel tales can be found in Trivago magazine, ShermansTravel, and Family Vacation Critic (just to name a few), and her blog Small Town Washington & Beyond.

Published on July 25, 2019