Two Idaho Wine Weekend Getaways in One Trip
By Courtnie Dawson
Idaho wine country makes for an ideal vacation in any season. Summer brings added experiences with the addition of Idaho Wine Month in June when a glass of wine can be savored outdoors under a cloudless blue sky, amidst a backdrop of wine-stained barrels and sweet vineyard grass.
The Sunnyslope Wine Trail is a wonderful collection of wineries that also happen to reside along the Snake River Canyon Scenic Byway that combines Idaho's award-winning wines with stunning views and relaxing tasting rooms.
Celebrate gorgeous weather and delectable wines with an unforgettable tour of some of Idaho's wineries. Beginning in Boise, this itinerary will take you west towards Nampa and Caldwell to experience the Sunnyslope Wine Trail and the stunning Snake River Canyon Scenic Byway on your first day. On the second day, take a stroll around downtown Boise and neighboring Garden City to enjoy the blossoming Southwest Urban Wine District.
If you're interested in enjoying the views and letting someone else do the driving, consider booking a wine tour. A company like Snake River Wine Tours can transport you from tasting to tasting, with insider knowledge of the region's wines, wineries and winemakers.
​​​​​​​Day 1: Sunnyslope Wine Trail + Snake River Canyon Scenic Byway
Located within the Snake River AVA, the Sunnyslope Wine Trail is the heart of southwest Idaho's Wine Country, with 20 sun-soaked vineyards and wineries.
Stop 4: Ste. Chapelle Winery and Sawtooth Winery
Meander up Winery Hill's acres of fruit trees and grapevines to Ste. Chapelle, Idaho's largest and oldest continually-operating winery. The Ste. Chapelle tasting chateau mirrors the famous French medieval gothic chapel of the same name. Massive windows pour sunlight into the tasting room, encouraging guests to step outside onto the deck to enjoy a panoramic view of the Snake River Valley. Its neighbor, Sawtooth Winery, sits among the vineyards a short distance below, sharing the same views with a different perspective and its own phenomenal vino.
Sip on: Ste. Chapelle's claim to fame stems from their Soft Huckleberry wine. This sweet white combines flavors of their estate-grown Riesling and wild-harvested huckleberries into an Idahoan specialty. In the Sawtooth tasting room, the 2017 Trout Series Syrah expresses flavors of mouth-puckering pie cherries and red currants, balanced with rich tannins and a lasting oakiness.
​​​​​​​​​​​​​​​​​​​​​Day 2: Southwest Urban Wine District
The agriculture of the Snake River Valley is really on display in Southwest Urban Wine District, which includes tasting rooms in Boise and Garden City.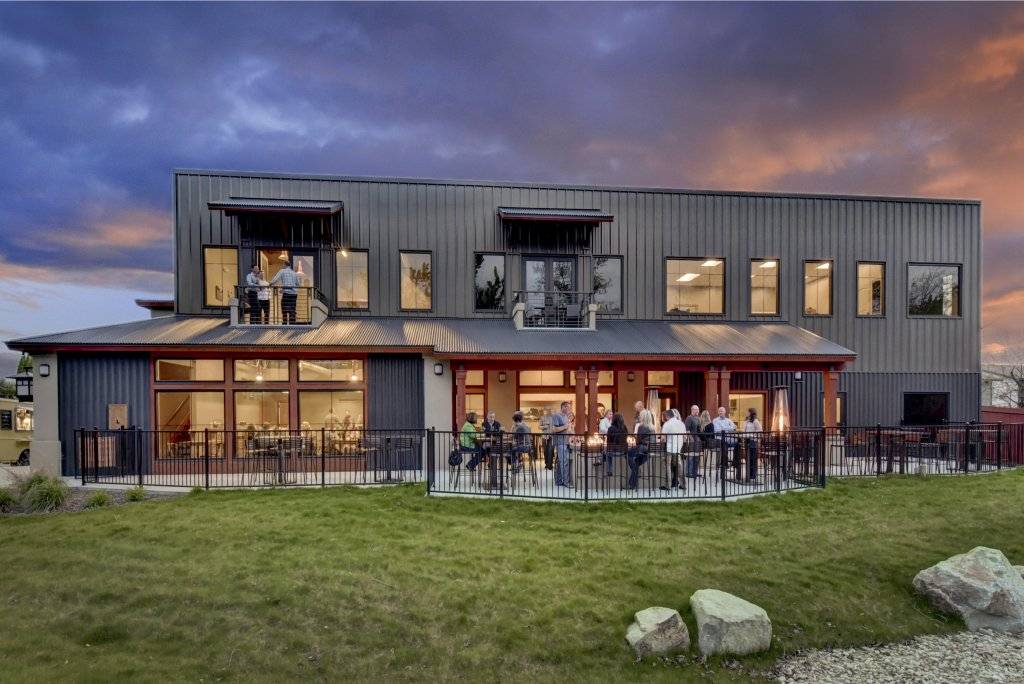 Stop 1: Telaya Wine Co.
Overlooking the Boise River, Telaya Wine Co. sets the standard for Idaho wine with their regionally-grown, Old-World style wines. Telaya has garnered a reputation in the northwest for spectacular bottles of reds and whites alike—a reputation substantiated by nearly three-dozen wine competition awards. Bring a picnic and enjoy the beautiful outdoor and dog-friendly patio while you watch the bustle of the Boise River Greenbelt.
Sip on: Start your sampling off strong with the 2018 Turas. As Telaya's most awarded wine (and Idaho's "Best Red" of 2020), every vintage of this Syrah-based blend impresses with smooth dark fruit and hints of spice. For something more subtle, the 2019 Pinot Gris marries bright acidity with the sweetness of honey and guava.
Stop 2: Split Rail Winery
Brandished with bright, daffodil yellow garage doors and vibrant couches and chairs, Split Rail Winery has a personality of its own. Out-there grape combinations, unexpected, yet clever, names and intense artwork guarantee this winery experience will be like no other. If you enjoy a bottle, don't hesitate to bring it home—the winery's mission is to never create the same wine twice.
In the warmer months, Split Rail's garage doors open to reveal a tasting room that feels a bit like a close friend's party garage (if your friend's garage was filled top-to-bottom with wine barrels).
Sip on: Their 2017 Cinsaut is a light-bodied, easy drinking red with essences of vanilla, clove and berries. And with a name like Laser Fox, how can you not try it?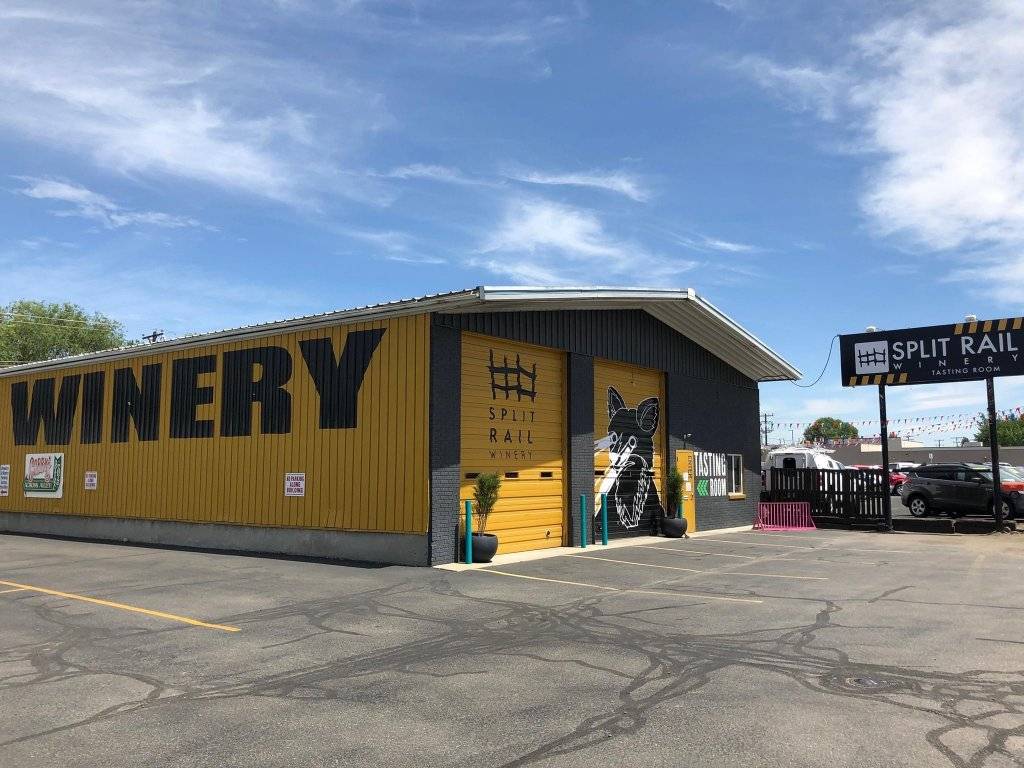 Stop 3: Cinder Wines
Just a short walk from Split Rail is Cinder Wines, named for the volcanic soil that produces Idaho's incredible wine grapes. Cinder owner and winemaker, Melanie Krause's viticulture career spans two decades and several prestigious positions from vineyard technician to wine consultant to head winemaker.
The first steps inside lead you past a row of rubber farm boots into a cavernous warehouse space framed by a long tasting bar showcasing Cinder's wine selection.
Sip on: Cinder's 2019 Riesling Ice Wine may be the most luxurious wine experience you'll find in Idaho. Sugary apricot and peach notes meet tropical fruit acidity within a honey-colored nectar earned this wine a spot on the Seattle Times list of "The top 20 Northwest wines of 2020".
Stop 4: Par Terre Winery
Proof that wonderful things hide in plain sight, Par Terre Winery resides on the outskirts of the Southwest Urban Wine District. Former professional ballet dancers turned winemakers, Travis and Mallory Walker have been making showstopping wines since putting down roots in Boise. The term "Par Terre" is dance terminology for "on the ground", a nod to the soil of the Snake River Valley which nurtures the grapes they use.
Almost disguised by its urban setting, Par Terre's elegant tasting room is often the setting of conversations with Travis about his vast knowledge of Boise's art and performance scene. The patio view crosses pavement to Hyatt Hidden Lakes Nature Reserve, a 44-acre wildlife sanctuary sprinkled with hiking trails for all skill levels.
Sip on: Lounge among the wine barrels with a local favorite, the En L'Air red blend. This easy-drinking Bordeaux blend layers of dark fruit flavors over a canvas of balanced merlot.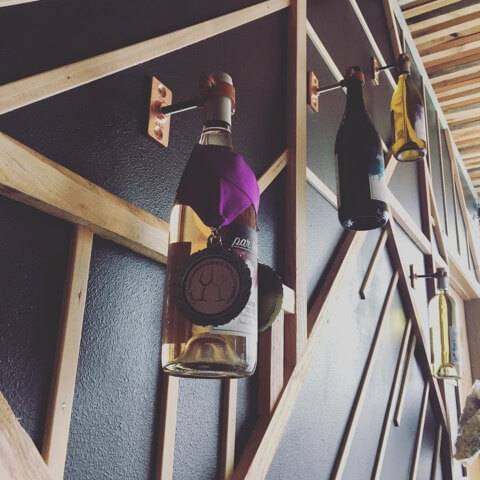 If you still can't get enough of Idaho wine (we don't blame you), extend your trip and explore the remaining 12 wineries along the Sunnyslope Wine Trail or work your way through seven more of the Southwest Urban District's wonderful wineries (plus the cideries along this route too.) While you've taken a sip out of Idaho, take a bite out of Boise and check out this 48-hour food guide.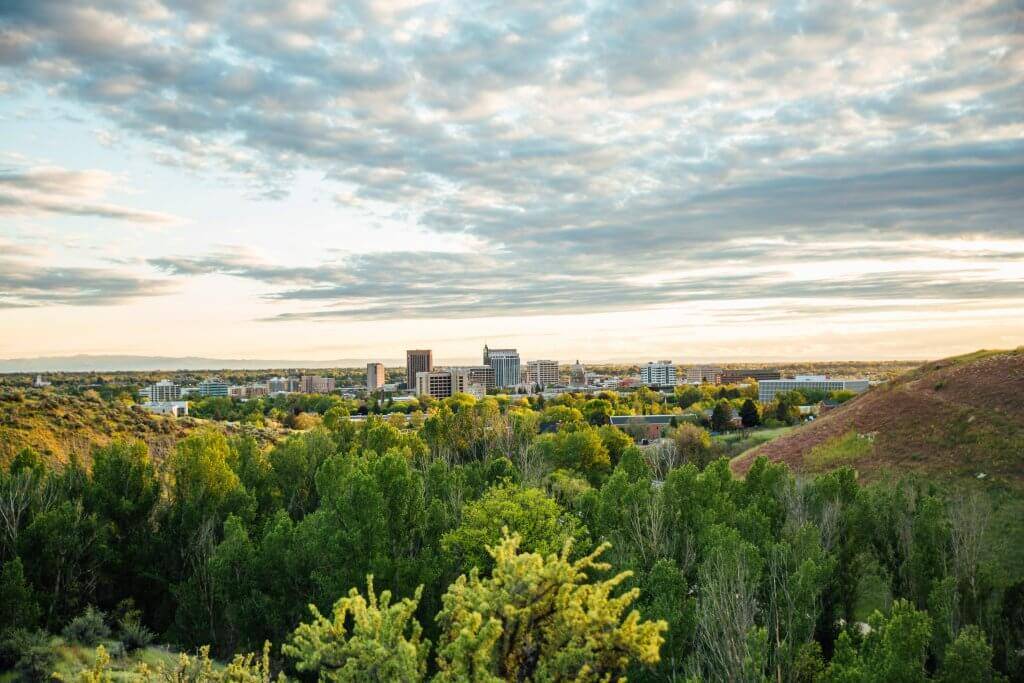 Feature image credited to Bitner Vineyards; Photographer: Doug Parkinson.
Courtnie Dawson is a writer native to Boise, Idaho. Her passion is the local food and beverage movement, particularly craft beer brewing. Her works have been published by Edible Idaho, FARE Idaho, and Just Eat Local Blog. Whether she's writing an article, reading a book, or backpacking Idaho's wilderness with her husband and dog, Courtnie usually has a pint in her hand. Follow Courtnie on Instagram at @courtniedawson.