5 Must-Try Idaho Rock Climbing Spots
Words and photos by Nate Liles
From towering boulders to deep canyons, Idaho is a utopia of endless rock climbing adventures.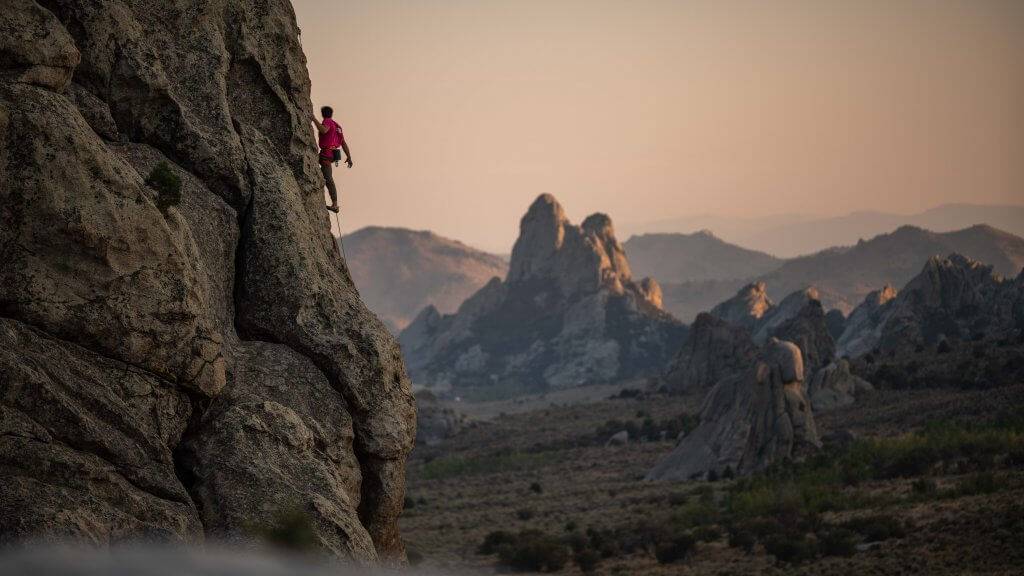 With 20 years of rock-climbing experience, I take great pride in climbing stewardship—replacing old anchors, training local climbing organizations on how to sustainably extract and switch out hardware and working with land managers to properly preserve climbing resources. I've also swapped out old bolts on hundreds of routes—mostly at popular, single-pitch cragging areas—and contributed to numerous guidebooks.
These five rock climbing spots in southern Idaho are my favorites—and ones that I keep returning to—because they are unique and offer a variety of climbs; plus, the backdrop of rock formations soaring into the sky, curving grottos and waves of dark basalt simply never gets old.
Whether you're an experienced rock climber or new to the sport, make sure you are prepared before embarking on your next rock-climbing adventure in Idaho. Check the weather, dress accordingly, bring plenty of drinking water (plus water for drowning out campfires!), snacks and know your skill limits. And, as always, watch out for wildlife and Leave No Trace.
For new and experienced climbers, Sawtooth Mountain Guides offer guided rock climbs and peak ascents.
Additional Resources
For details on the 1000-plus climbing routes and other great regional information, pick up Dave Bingham's climbing guidebooks: City of Rocks and Castle Rocks State Park, A Climber's Guide and Idaho Underground. The Mountain Project also provides rock climbing guides, routes and forums.
Nate Liles is a photographer and videographer who travels between climbing areas in the Western United States. He is passionate about sharing the art he creates and stewarding the areas he loves by maintaining climbing resources and working with local land managers.