The Traveling Newlyweds worked in partnership with Visit Idaho to create this Travel Tip.
Winter is right around the corner, and if you're anything like us, you are READY for it. (We've been ready since June!) Cold weather, comfy clothes, a cozy fire, falling snow… Bring. It. On. 2020 has felt like the year that never ends, and there's something about this changing season that feels promising, hopeful and fresh. And we're here for it.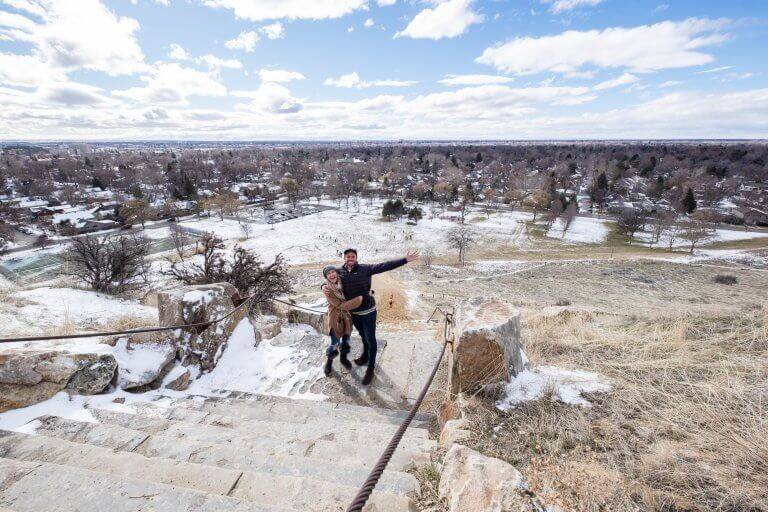 We first experienced an Idaho winter back in 2016, and we're happy to report that we've been back every year since. Idaho has an "it" factor for us – especially in the winter. Breathtaking scenery, charming towns, jaw-dropping resorts, world-class ski terrain… it's everything one could wish for in a winter escape. Of course, Bobby's fallen in love with Idaho's infamous slopes. But I (Alli) am not the biggest fan of winter sports. Sure, I can appreciate them, but I'd much rather cozy up by a fire with a drink in one hand and a good book in the other.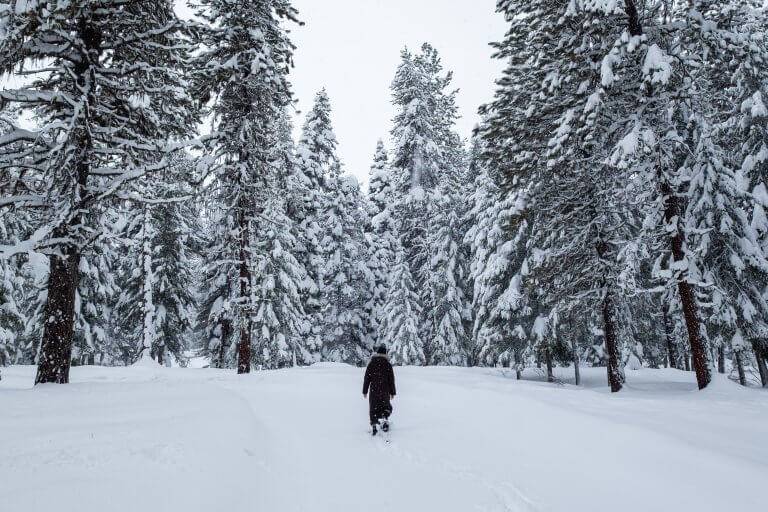 Year after year I'm pleasantly surprised to find that others feel the same way about enjoying those non-skiing activities, but also that Idaho has limitless winter activities for a "non-skier" like me. Whether you're craving family time, romance, adventure, or a seasonal beverage, we're here to highlight four Idaho destinations that we non-skiers keep coming back for.
For Family Time: Coeur d'Alene
Coeur d'Alene has everything we love about quaint mountain towns, like great restaurants and outdoor activities galore. We cannot wait for the day when our son Jude is old enough to enjoy this town as much as we do.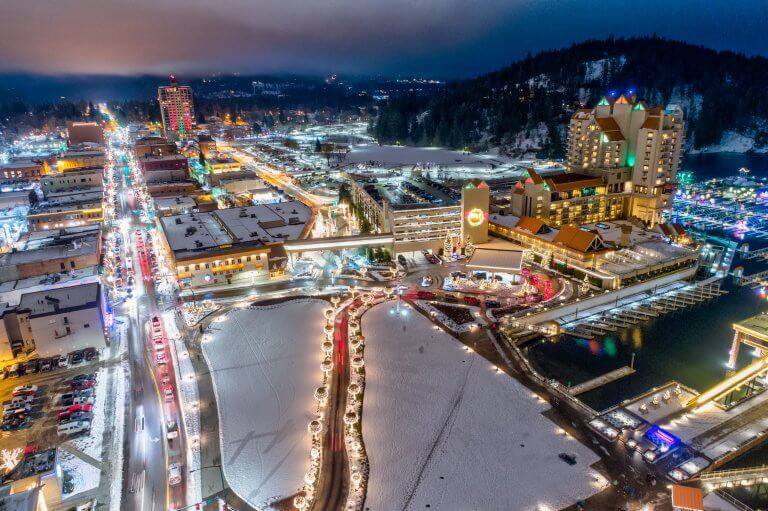 In the summer, Lake Coeur d'Alene is the main draw but don't be fooled, winter comes with its own kind of fun. Bundle up, grab a thermos of hot chocolate and take a stroll around Tubbs Hill for perfect lake views. McEuen Park and City Park are also great stops for a little winter playtime.
The Coeur d'Alene Resort has many winter amenities, including their infinity pool that is turned up to the perfect winter soaking temperature for winter guests. And you better believe that it is NEVER too cold for one of the resort's signature ice cream treat, a Gooey.
We have an entire list of restaurants in Coeur d'Alene we can't wait to revisit. That list includes Meltz Extreme Grilled Cheese (because what else sounds better when it's chilly out?), The Dockside Restaurant at Coeur d'Alene Resort (their Sunday Brunch is incredible), and Cafe Carambola for Latin fusion food. And of course, no trip to Coeur d'Alene is complete without a visit to The Garnet Cafe for its world-famous breakfast!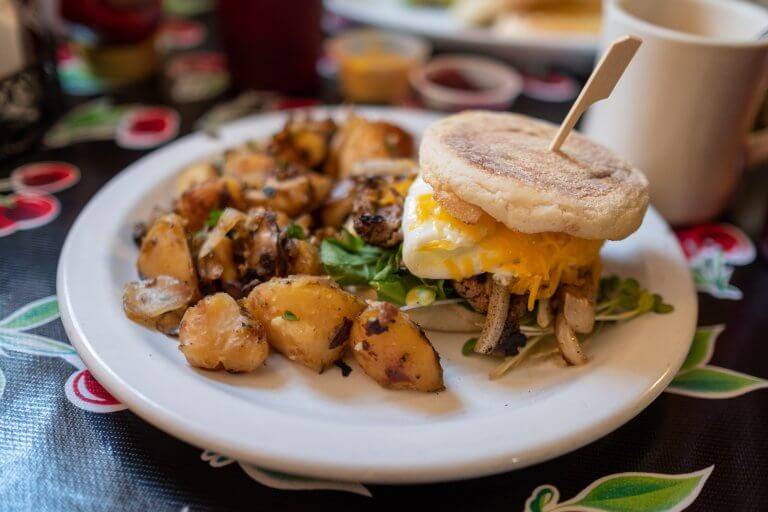 For a Romantic Getaway: Sun Valley
We can't think of anything more romantic than a wintery weekend in beautiful Sun Valley that includes heated pools, snow-capped mountains, delicious restaurants, and sleigh rides.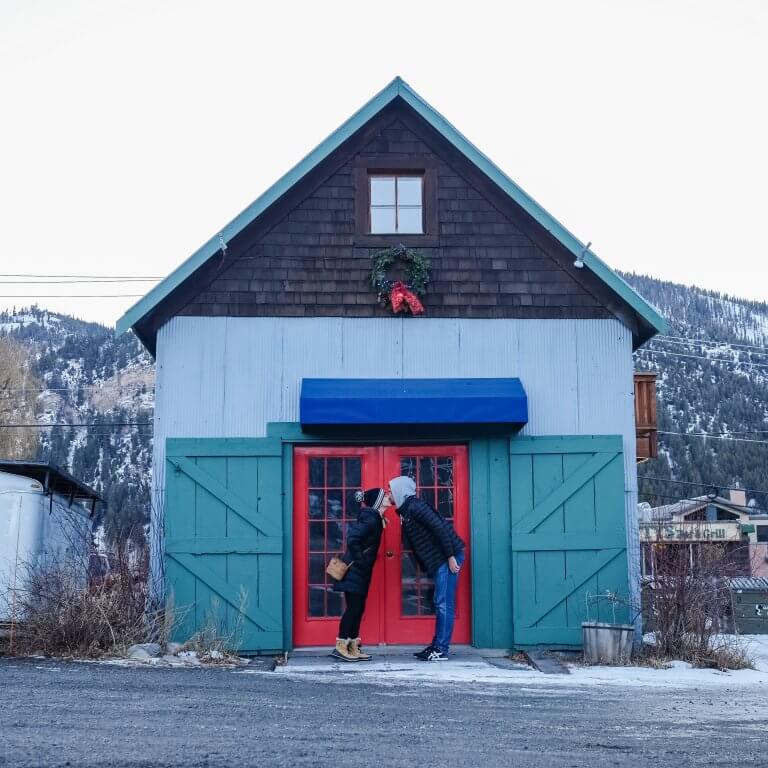 Two of our favorite places to stay in this part of Central Idaho include Sun Valley and Ketchum. The Limelight Hotel and Knob Hill Inn both boast spacious and luxurious rooms, mouth-watering continental breakfasts, and absolutely gorgeous settings. The Limelight Hotel is incredibly dog-friendly, with complimentary bowls and mats for your pups, and Knob Hill Inn is the intimate and cozy Swiss Chalet of our dreams with cocktails to die for.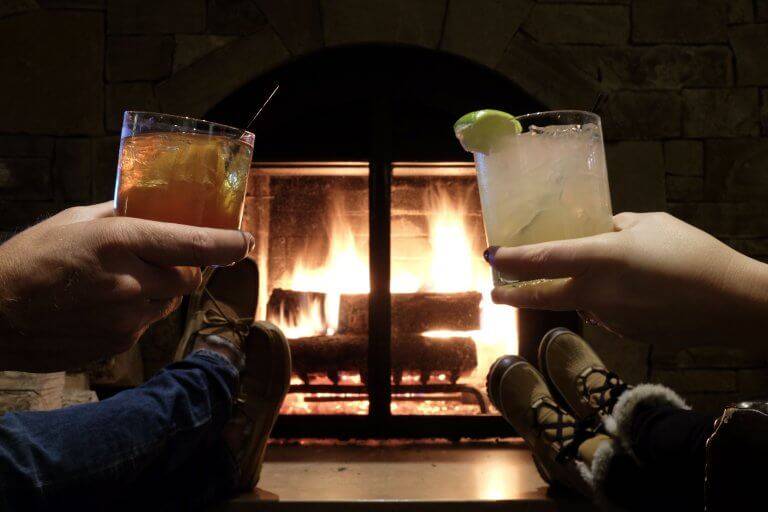 When it comes to dining, options abound. For breakfast, enjoy the Konditorei Restaurant for the old-world Austrian ambiance or the Kneadery for their hearty benedict. For date night dinners, we can't wait to head back to Enoteca and Sushi on Second. Enoteca has some of the best wood-fired pizza we've ever had, but be sure to make a reservation. And dynamite sushi? In Idaho?!? Yes! Sushi on Second blows our mind every time.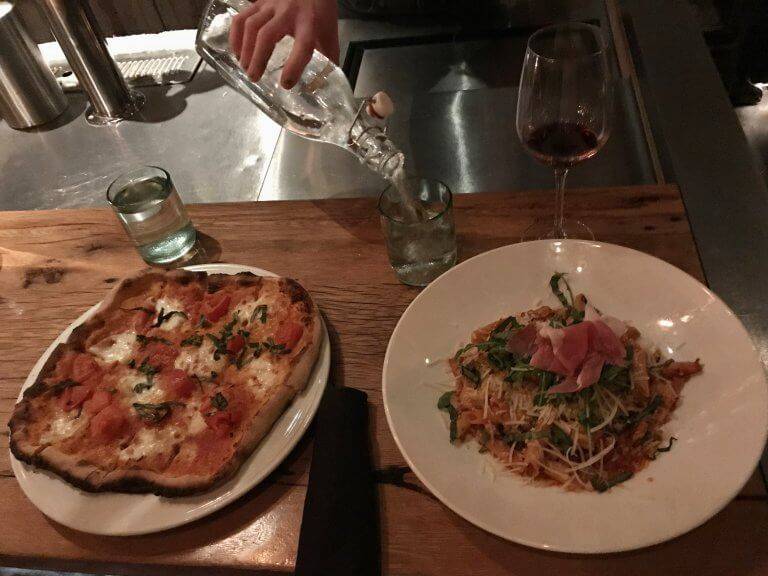 For the most romantic date night imaginable, take a sleigh ride to dinner at Trail Creek Cabin. If you happen to be there around the holidays, there is most certainly nothing more festive. A horse-drawn sleigh ride to candlelit dinner in a cabin? It's every bit as perfect as it sounds – and it was easily the highlight of our trip! Note: this winter, due to Covid, the sleigh ride will not be available, but the delicious dinner is still a go.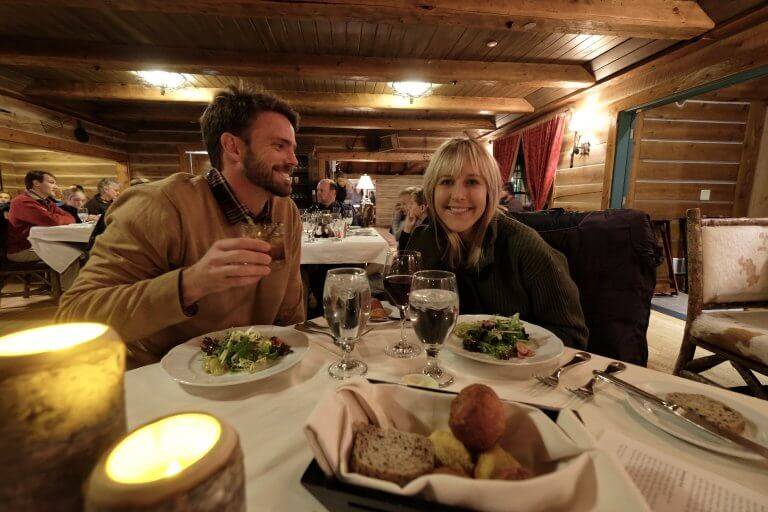 For an Adventurous Getaway: McCall
Just about 100 miles north of Boise lies the winter wonderland, McCall. We stayed at Shore Lodge during a previous visit, and are already so anxious return. We were there during one of the heaviest snows in recent years, and while it would have been an ideal time to ski, we opted for other adventures instead! (Thanks, Bobby!)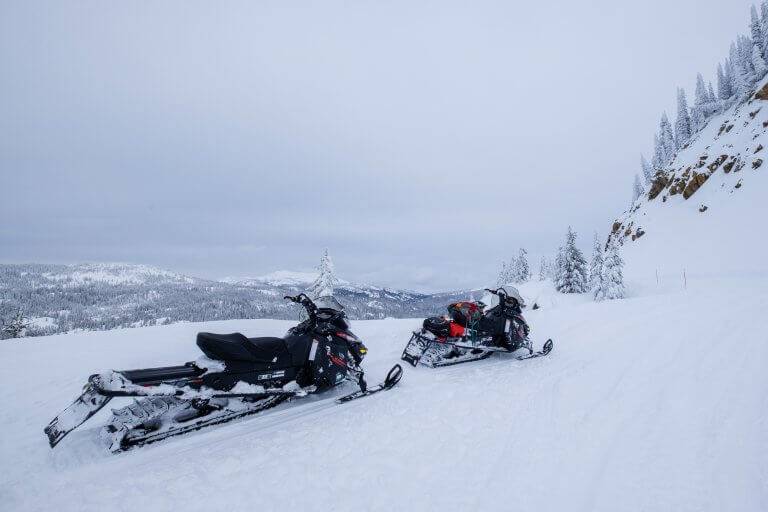 Snowmobiling in McCall is a MUST. Brundage Mountain Resort offers guided snowmobile tours that are educational, thrilling, and a total blast. If you've never snowmobiled before, don't let that intimidate you. The friendly guides will have you feeling like a snowmobile expert in no time.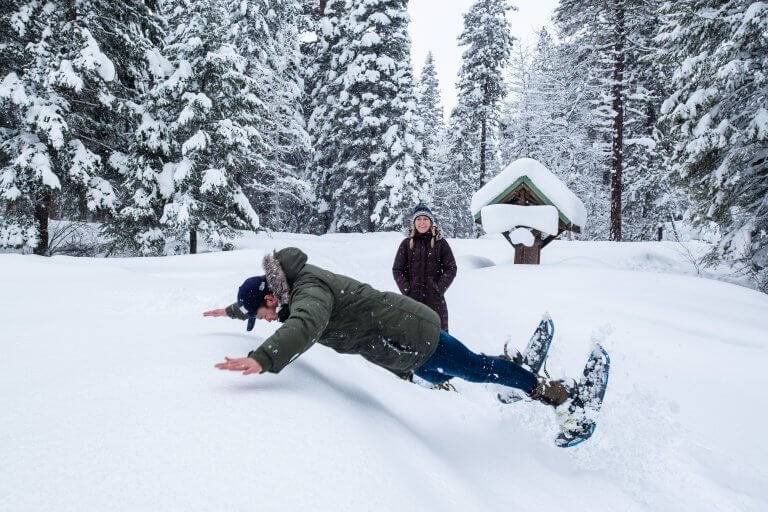 For a more leisurely adventure, pick up some snowshoes at Gravity Sports and explore the winter trail system at Ponderosa State Park. There are trails to meander for as long as you can trek, so it's the perfect afternoon activity between meals. It's absolutely stunning in the winter, and you will be sure to capture some beautiful photos at every turn.
If you need a little pampering after your many McCall adventures, head to The Cove Day Spa at the Shore Lodge. There you'll find heated mineral pools (indoor and outdoor), luxurious spa treatments, and crisp champagne. That's an adventure in itself, right?
For Beers and Ciders to Keep You Warm: Boise
Boise is a destination that took us by surprise. When we first arrived in Boise, all we knew was that there were some good restaurants and that they had a blue football field. We had NO idea that they had a budding beer and cider community. We ended up spending the majority of our time hopping from brewery to brewery.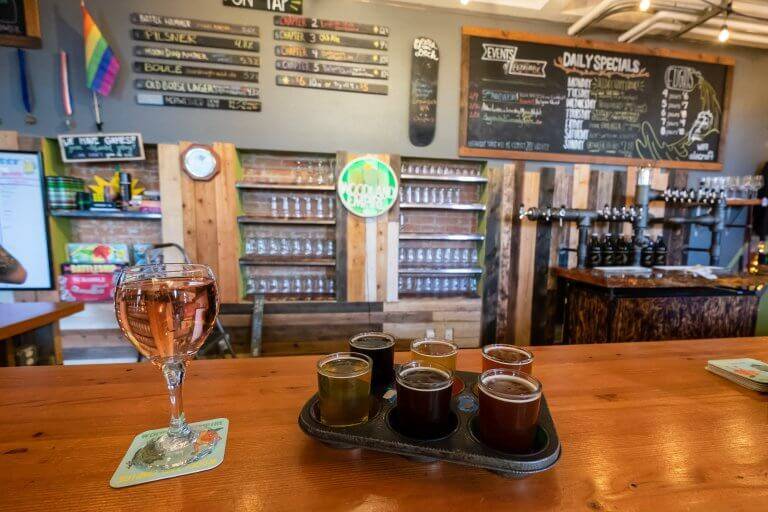 Here are some of our favorites:
Cloud 9 Brewery : If we lived in Boise, Cloud 9 would be our watering hole. They have 6 year-round beers, and then every other tap changes to a new batch when the keg runs out. We'd become beer connoisseurs in no time. They source locally, and are the only certified organic brewery in Idaho.
Woodland Empire Ale Craft: Aside from tasty brews, Woodland Empire boasts pinball machines and tons of games… everything you need for a date night.
Meriwether Cider Company: When we went we were very new to ciders. Their friendly and knowledgeable staff took us on a cider tasting tour that got us hooked. We now always have some in our fridge.
Bittercreek Alehouse: While this isn't a brewery, it has 40 beers on tap and 100 bottles with tons of local options. This restaurant also boasts an INCREDIBLE burger and grilled cheese. We dare you to get both.
The Handlebar: What used to be a live music venue has become a bike-themed bar. As in, you ride your bike in and park it at one of the 25 bike parking spots, then go order a beer or glass of wine. No, it's not a brewery, but they have plenty of local beers and you'll burn some of the beer calories getting there.
Feature image credited to Traveling Newlyweds.
Alli and Bobby Talley, AKA The Traveling Newlyweds, are travel and lifestyle writers living in Southern California with their son, Jude and bernedoodle, Sally. Their aim is to inspire families to safely explore the beautiful world that we live in, even if that means starting in your own backyard! From road tripping around North America to exploring exotic locations around the globe, they strive to share how traveling is healthy for your family and attainable for anyone. Follow along on their adventures via @Traveling_Newlyweds or on their website.

Published on November 5, 2020