Sometimes you just need to pack a bag and go. In the winter, your getaway options may feel a little limited, but never fear, Boise is waiting for you. Fantastic local fare, brilliant brews, awesome winter activities and laid back leisure are available once you arrive in The City of Trees. Take a look at this must-do list and start planning your trip.
DAY 1
Satisfy your Taste Buds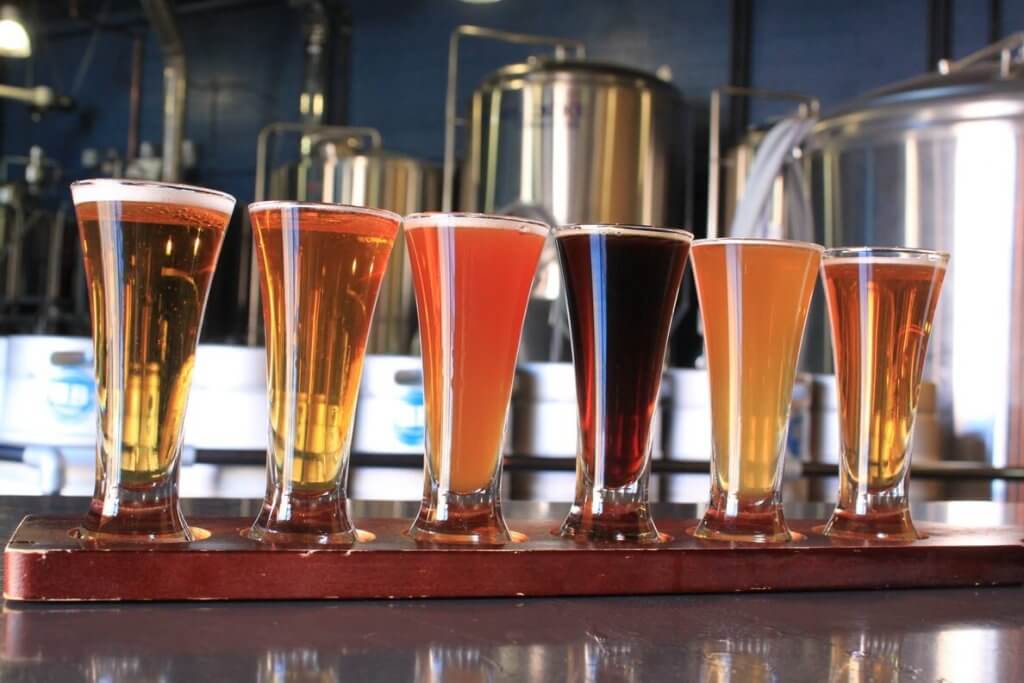 Boise's craft beer scene is robust. Among favorites like Boise Brewing and Woodland Empire is Payette Brewing. The company was started by a former Boeing industrial engineer who now has one of the most successful and widely distributed craft beers in the Northwest. Check out the Idaho Brewer's Trail Map to start plotting your very own local beer tour.
When it comes to tasty eats you'll find there are plenty to choose from. Head into the heart of downtown Boise to experience Fork, Bittercreek Ale House, Red Feather and St. Lawrence Gridiron. These local favorites not only make mouthwatering meals but use local ingredients to up the ante on delicious.
Take a Walk Around the Adelmann Building and Explore Downtown
Boise has the benefit of a walkable downtown—complete with amenities and entertainment not more than a mile away. Keep close by exploring the fun food and beverages within the historic Adelmann building. Even though it's more than 100 years old, its location in the heart of downtown (corner of Idaho St. and Capital Blvd.) and the fun businesses within make it a destination any day of the week. The building includes:
Guru Donuts – This favorite local donut shop carries constantly changing flavors like Hello Limoncello and Hipsterberry. All are made fresh, by hand in small batches.
Boise Fry Company — BFC's tagline is "Burgers on the Side" because the dozens of fry varieties and dipping sauces steal the show. The company works with local retailers, farmers and breweries for all ingredients.
Press & Pony – Learn from expert bartenders at this classic cocktail bar about "the original cocktail" or experience a cocktail served alongside a flaming pine cone.
Go Basque
Boise is home to the nation's largest concentrated population of Basque Americans. The Basque Museum and Cultural Center in the center of downtown Boise's Basque Block is well worth exploring before you head to Bar Gernika for a chorizo sandwich or lamb grinder. The Basque Center is a favorite watering hole for locals, including local Basques. Across the street is the Basque Market you can find amazing tapas and buy a bottle of Davis Creek Cellars Tempranillo and packaged chorizo or cheeses to carry home.
Evening Adventures
Bundle up and head out to the Idaho Botanical Garden to stroll among more than 300,000 twinkling lights at Winter Garden aGlow. This holiday lights extravaganza will make your friends and family back home wish they'd packed a bag and traveled with you. If you're traveling with kids, keep an eye out for Santa and his reindeer, Prancer.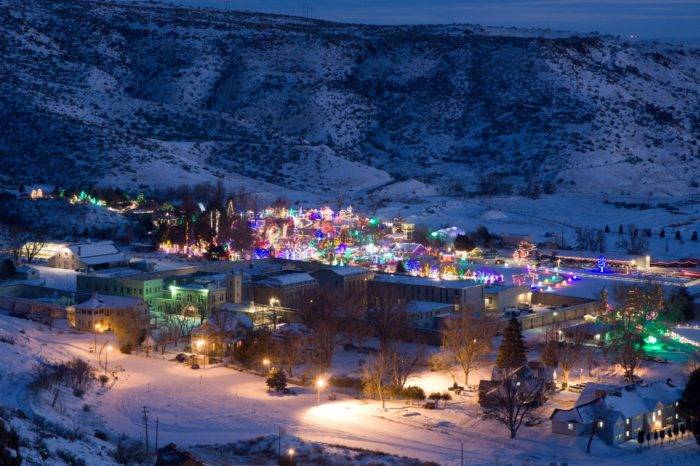 For an in-town adventure, check out Boise Trolley Tour. Climb aboard "Ms. Molly Trolley" for a tour of the best light displays around town and a hearty dose of winter fun.
DAY 2
Start your day with some Java
Locals love to spend time at Java and warm up with a steaming "Bowl of Soul." This signature drink – a cinnamon and Mexican chocolate mocha topped with house-made whipped cream and freshly grated cinnamon dusted on the top – is served in a large bowl of a mug. Grab a delicious pastry while you're at it. You won't regret it.
Get Outside
Even though the weather gets chilly, there's no reason to stay indoors. Walk, run or ride on the Boise River Greenbelt, a 25-mile path following the Boise River. It's perfect for an afternoon walk or bike ride. It also connects to Ann Morrison Park. You'll find bike rentals all over town if you're looking to use some pedal power to explore the area.
Get Moving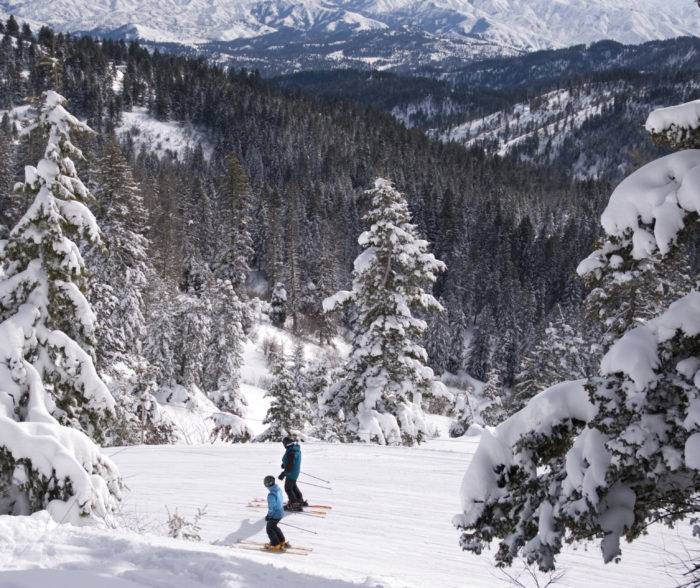 If action is what you're looking for, dive into some snow. Bogus Basin is a ski area just 16 miles north of Boise. Lessons and a variety of runs for all different abilities are available. Nordic and snowshoe trails, a tubing hill and a terrain park are also available at this mountain resort. Didn't bring your gear? No problem. Rentals are available.
Find Your Rhythm
Find your groove with some serious dueling pianos when you visit The Brickyard on the corner of 6th and Main Streets. On Friday and Saturday nights, this all request musical mash-up is the place to be. Along with the music, enjoy juicy steaks and stellar spirits.
If you're looking for a different kind of rhythm, enjoy a performance at any one of the local theatre or performance companies. Opera Idaho, The Boise Contemporary Theatre, The Boise Little Theatre, and Ballet Idaho offer a wide range of shows to enjoy during the winter season including "You're a Good Man, Charlie Brown" and "The Nutcracker".
DAY 3
Brunch Battles
Goldy's or Bardenay are top spots among the locals to fill a hungry belly and enjoy good company. A brunch stop at Goldy's means you can sip on mimosas before diving into breakfast food bliss. There's even a "Hollandaise Specialties" page on the menu featuring eats like Eggs with Salmon & Dill Hollandaise. The wait for a spot in this popular spot can run about 30 minutes, so plan to put your name on the list and then wander around downtown Boise for a bit with a complimentary cup of coffee in hand. Bardenay has a Basque-inspired brunch menu and amazing drink options; the Basil Instincts are highly recommended and the Bardenay French Toast is served with Basque style chorizo on the side.
Stuff Your Suitcase
Take some time to explore the fantastic shopping options in downtown Boise with an adventure at local shops. In search of serious vinyl, check out the Record Exchange. Trying to find a birthday item for that person who has everything? Explore Mixed Greens. Find your Idaho-centric gear at Wear Boise, BANANA Ink, and Bricolage. Idaho Mountain Touring has everything you might need to look good in the great Idaho outdoors and the super cool gear to go with any adventure. The Boise Co-op, a community staple for more than four decades, offers tasty treats, amazing local wines, and even has a specialty store for pets. If you're looking for a smaller souvenir to bring home from your Boise visit, make a stop at The Chocolat Bar for a decadent treat like a Crème Brulee truffle or milk chocolate covered short bread. Next door, you'll find the City Peanut Shop with creations like Honey Bacon Peanuts and Apple Pie Almonds.

Bonus Stop: Take a stroll down Freak Alley. This outdoor art space is located between 8th and 9th and Bannock and Idaho streets. The art is incredible, vivid, absolutely photo worthy and is constantly evolving, so you're likely to see something different each time you visit.
This list is just a sampling of possibilities available on a trip to Boise. For more tips on visiting Boise and the Gem State, check out the Boise Convention and Visitors Bureau , Downtown Boise Association and Visit Idaho.

Published on December 10, 2015