Katie Williams worked in partnership with Visit Idaho to create this Travel Tip.
What makes a great girlfriend getaway weekend? For me, it all comes down to finding the best nightlife spots, the best hotels, figuring out where to go for some outdoor adventure, and of course, finding the best places to eat. I've been to Boise about a million times since I was a small child, but never have I experienced it like a true local, or with my gal pals. Let's just say, Boise is a great place for a girls weekend getaway! My friends and I had a blast and I was blown away by how Boise has grown.
If I had to explain Boise, I'd describe it as a "mini-Denver". With a clean and vibrant downtown, easy access to awesome outdoor activities, great new breweries and wineries, and plenty of great food options, there's always something to do. Plus, it's in close proximity to the mountains and gets all four seasons. No wonder it was just named the #1 fastest growing city by Forbes!
So, if you're heading to Boise for a girls weekend or need a recommendation of somewhere to have a girlfriend getaway in Idaho, Boise is your place.
Here's your guide to an Ultimate Girls Weekend in Boise.
WHERE TO STAY
I 100% recommend booking a hotel downtown. This is where all of the action is and you'll be able to walk to all of the cool restaurants and bars in the downtown area.
Inn at 500
Stay here for more of a luxurious vibe. It has fun themed rooms and is pet-friendly. It's the hot new hotel in downtown Boise.
The Modern Hotel
The Modern Hotel is a remodeled motel in the up and coming Linen District of downtown Boise. Stay here if you like modern retro hotel vibes and want to be close to a lot of great spots downtown. Be sure to enjoy their awesome cocktail bar and Sunday brunch.
WHERE TO EAT AND DRINK
Breakfast/ Brunch
Looking for a hearty meal and great coffee? Hit up Big City Coffee in the Linen District. It has awesome decor, the food is great with giant portions, and it's always lively! If you're looking for something a bit more hip, head to the Modern Hotel & Bar for their Sunday brunch. BACON is an amazing spot if you're looking for a regular down-home brunch with the BEST bacon. Other favorite brunch spots are Red Feather Lounge, Fork, and Goldy's Breakfast Bistro.
Lunch
For lunch, you've got to stop on the Basque Block to experience Paella on the Patio at the Basque Market. Boise has a large Basque population and the Basque food in this area is phenomenal! For great pizza, check out The Wylder and for pub grub and beer on tap, go to Bittercreek Alehouse. For the ultimate Idaho meal, fries with a burger on the side, check out Boise Fry Company. Bardenay Restaurant & Distillery is another local favorite for lunch and dinner.
Dinner
For the ultimate dining experience and some of the best food I've ever had in Boise, make a trip to Capitol Cellars. This dining spot is actually in a wine cellar and offers an awesome wine selection, just be sure to make a reservation. If you're looking for a hip and fun restaurant with great cocktails, check out the Red Feather Lounge and for the local farm to table eats and great gin, make a stop at Juniper. If you're looking for a steak on a flaming rock or some great tableside guacamole, check out Barbacoa Grill.
Snacks and Coffee
Need a little pick me up during the day? Go to Slow by Slow or Form and Function for a coffee fix. In need of a snack or donut? Go to the locally crafted Chocolate Bar, City Peanuts, or Guru Donuts for the best gluten-free and vegan donuts in town.
Cocktails
The weekends in Boise are a blast and it seems like every day there's a new bar popping up around town! Grab a cocktail to get the night started at the Gas Lantern Drinking Company, The Atlas Bar, Whiskey Bar, or Press and Pony.
You can also take your adventures on the go and check out downtown Boise aboard a bike bar. Rent one of these from Pedals and Pints in Boise for a fun night (or day) out on the town!
DAYTIME FUN
Breweries
There are numerous breweries in Boise (over 20!) ready to kickstart your weekend of fun. My favorite breweries are Payette Brewing Company, Barbarian Brewing, White Dog Brewing Co., 10 Barrel Brewing, and for the cider-lovers check out Longdrop Cider Co. Some of these serve food as well, so they are perfect for a tasting and a quick bite!
Wineries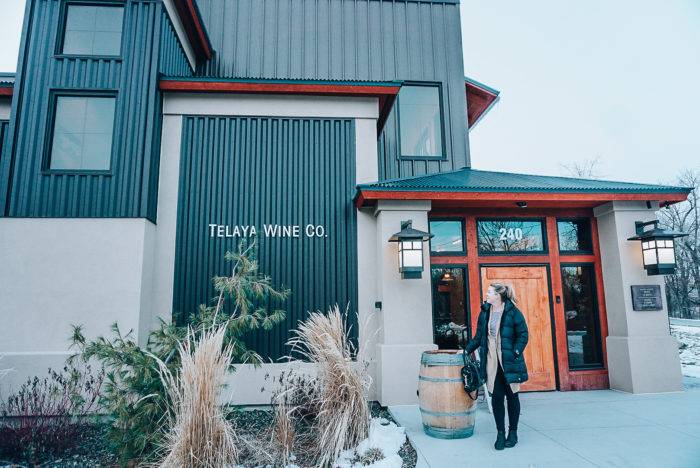 Not only are there wine vineyards outside of Boise, there are also wineries in the city. Check out Telaya for great wines and great views of the Boise River, or visit Split Rail for its famous canned wine. Another fan favorite is Cinder Wines and its urban tasting room in the heart of downtown Boise and if you're looking to get out of the city for some wine tasting, try the Ste. Chappelle vineyards and tasting room.
Sightseeing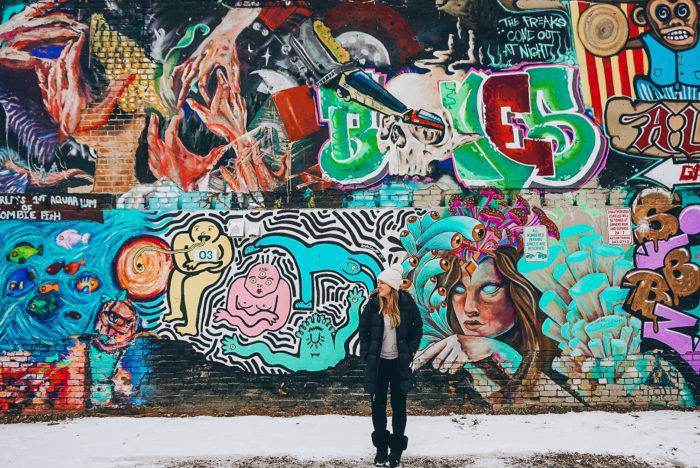 In the mood to walk around the city? Check out Boise's Basque Block to learn a bit more about the history of Basque's in Idaho, then head over to the Freak Alley outdoor gallery to check out the city graffiti murals. Boise is home to two farmers markets, Capital City Public Market and the Boise Farmers Market, with great food trucks and other goodies. You can also take a stroll through the historic Boise Depot or the Idaho State Capitol Building.
GET OUTDOORSY
The Boise River Greenbelt
One of the best parts of Boise is the easy access to the outdoors. If the weather is nice, walk or take a bike ride on the Greenbelt along the Boise River. This paved path is about 25-miles long and winds through a large portion of downtown Boise and the surrounding areas. Make a stop at "the wave" at the Boise Whitewater Park to watch the river surfers!
Bogus Basin Mountain Recreation Area
Venture up to Bogus Basin Mountain Recreation Area, the ski hill about 45 minutes from Boise. You can hop a ride on the Glade Runner alpine mountain coaster any time of year for a wild ride down the mountain at nearly 25 miles an hour. When snow is on the ground, give skiing, snow tubing or snowshoeing a shot.
Go for a Float
In the summertime, it's a blast to grab a paddleboard and take a spin around Quinn's Pond, located close to downtown Boise, or grab your girlfriends and a few inner tubes and enjoy an easy float on the Boise River. It's a local tradition.
Hiking and Picnicking
There are a lot of different hikes around the Boise area that are great for all seasons. Hiking Table Rock is one of the most popular hikes in the area. If you're into picnics and being outside, grab your girlfriends, some wine and cheese, and check out one of the following parks: Camel's Back Park, Ann Morrison Park, Kathryn Albertson Park, or just explore the Hyde Park neighborhood area for killer food and good vibes.
OTHER EVENTS IN BOISE
There's always something happening in Boise, whether it's a concert, cultural event, or festival. Be sure to check this calendar for a list of events happening while you're in town!
I had an absolute blast with my girlfriends in Boise and hopefully, this guide will make it an unforgettable weekend for you too!
Katie Williams is a world traveler and blogger at Traveling Spud. She documents her adventures around the globe and shenanigans in her home state of Idaho. Follow her on her blog Traveling Spud or her Instagram.

Published on April 19, 2018