A weekend jaunt to McCall makes for the perfect mini beercation. This small town, known for long weekend adventures no matter the season, is host to three quality Idaho craft breweries. Come spring or summer, pack your weekender bag, fill up the gas tank and get ready for a few days of flowing pints and mountain excursions.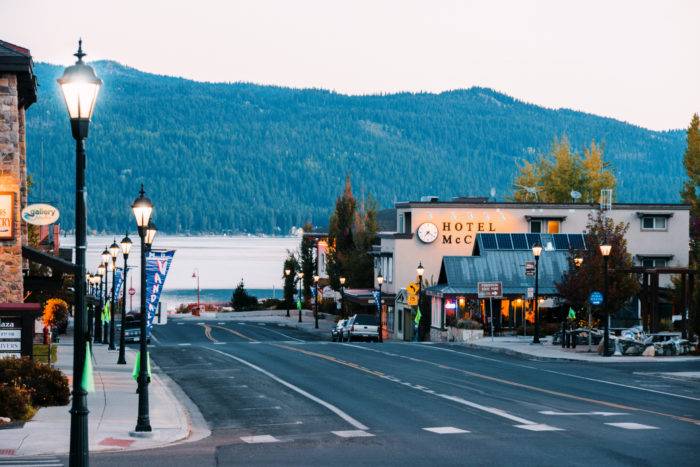 To help earn some beer drinking credits on the way to your destination, stretch your legs and get blood flowing on the premier single track mountain biking and fat biking trails at Jug Mountain Ranch, just a few miles outside of McCall. The all-season trails are an ideal place to get in some quality physical activity. Jug Mountain Ranch has you covered with equipment rentals and on the weekends, you can catch a shuttle ride straight to the top to conserve your energy for the thrill ride down the mountain.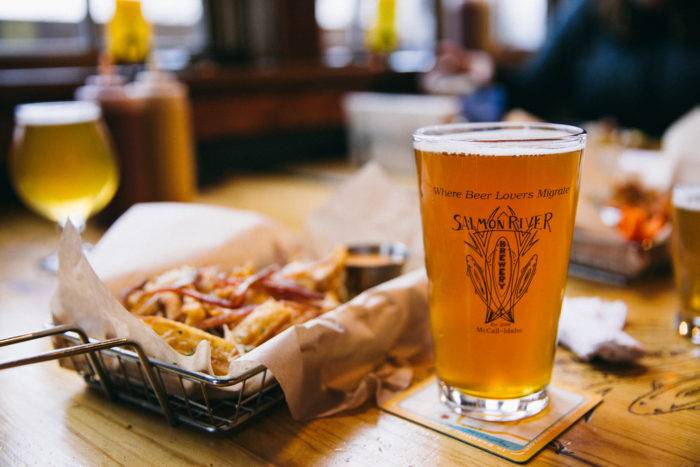 Get your McCall beer tasting started with a sampler at Salmon River Brewery. Have fun selecting from the seasonal options. The Buzz Buzz Coffee Porter, an English brown porter, is bursting with coffee flavors thanks the addition of fresh beans from Boise-based Dawson Taylor Coffee. If you're lucky enough to catch it on tap, try the Pixie Dust Quadruple, a fan favorite. There's so much happening in the Pixie Dust, from caramel, fruit and spices, building to an eventful sip that you won't regret. While you're at it, order a few appetizers or the legendary elk burger. You have a whole weekend to explore and you don't want to start off famished.
Now that your belly is full, you're due for a stroll around downtown McCall. Peek into a few shops and consider bringing back a souvenir or two. Once you're ready for dinner, the downtown stretch has options to fit your cravings.
Consider Rupert's at Hotel McCall for a bit more of an upscale dining experience, with plates designed around regional specialties, like elk, bison, and foraged mushrooms, or Growler's Pizza and Grill if you'd prefer a more classic, casual dinner with saucy pizzas and comforting sandwiches and burgers. With a solid day of exploring behind you, it's time to wind down for the night and get ready for an activity and beer-packed round two.
Start your second day strong with a can't-miss breakfast at The Pancake House. Crowned with the honor of most charming restaurant in Idaho, The Pancake House will supply your fill of morning meal favorites from plate-engulfing pancakes to a decadent potato dish famously known as "Those Potatoes." With an extensive menu and substantial portions, you'll walk away satisfied and ready to tackle the day.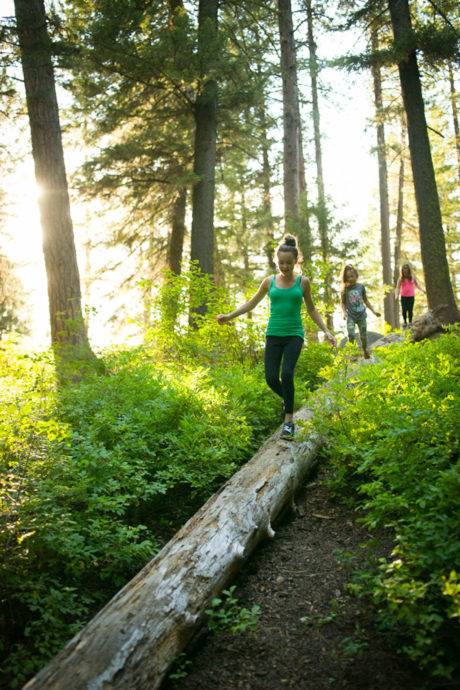 Ward off any desire to take a nap after breakfast by heading to Ponderosa State Park, where you can choose from numerous trails around the Payette Lake-ensconced peninsula. Bonus: you might come across some wild huckleberry bushes to sample Idaho's signature fruit in its natural environment.
Speaking of huckleberries, even though this is a beercation, your trip to McCall would be incomplete without a visit to My Father's Place for a creamy huckleberry milkshake. Be prepared to wait in line for this treat, though it will be worth it for the sweet, frosty reward after your hike.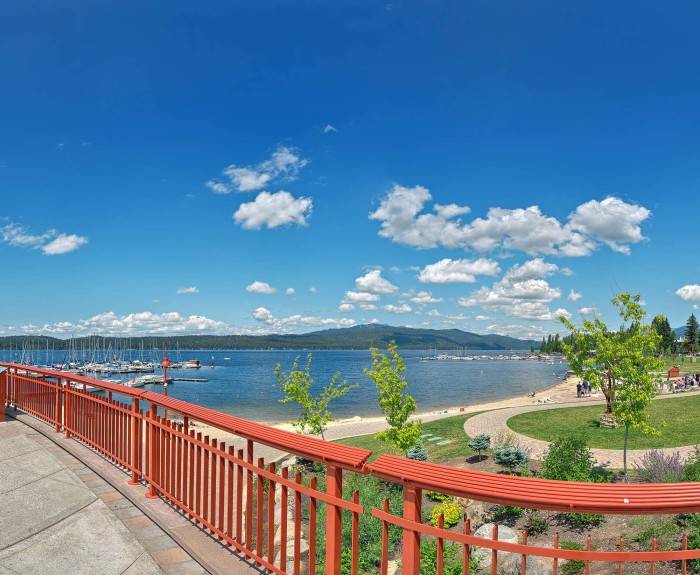 If you're visiting in summer, you have to spend at least one afternoon on Payette Lake. Perched about 5,000 feet above sea level and surrounded by mountains, this upland lake is a summer playground. Rent a boat, jet ski or paddleboard and glide out to float a few hours between mountain sunshine and soothing waters.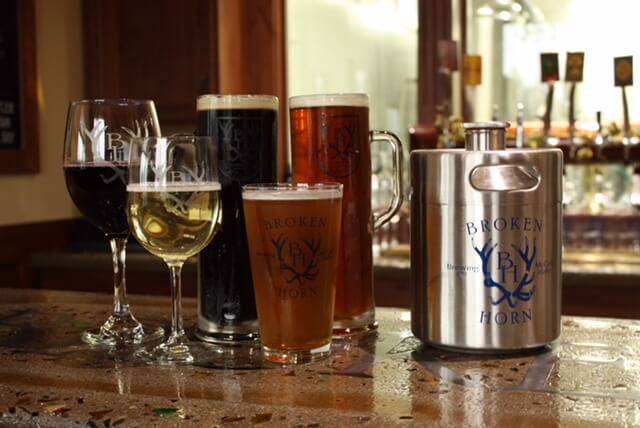 You've had fun in the sun and explored the natural beauty of McCall and now it's time for another brewery. Prefunk before dinner with a visit to the warm and inviting taproom at Broken Horn Brewing Co. Drawing inspiration from the region's ski resorts and urban legends, Broken Horn's brews pair daring and legendary names with robust, rich flavors. Consider the Black Diamond IPA, bursting with cocoa, fruit flavors and citrus hops notes – a beer as satisfying as any black diamond run in the valley. Then there's the Sasquatch Stout with undeniable rich roasted malts and a hint of bitterness. This is one Sasquatch you can believe in.
Heading back downtown, your final stop is McCall Brewing Company where a full spread of beer varieties awaits. If the weather is cooperating, grab a seat on the upstairs deck to take a side of lake views along with your order. Can't decide where to start on the tap list? A few favorites of locals and visitors are the Lemon Ginger Hefeweizen, a crisp, golden wheat beer that's a refreshing accompaniment to the fish and chips, and the Wobbly Man Smoked Scotch Ale, a malty, earthy ale that pairs perfectly with the heat of the spicy bleu burger. No matter your choice, you're bound to find a new favorite and make a mental note to turn this unforgettable mini craft beer vacation into an annual event.
Please drink responsibly.

Published on March 24, 2018