Idaho is known for its gorgeous scenery, rugged mountains and crystal lakes and rivers, making it a popular destination for camping and outdoor recreation. There are plenty of traditional tent and RV sites, but campers will also find some more interesting options, including yurts, teepees, fire tower lookouts, and more. Depending on the type, they can be located in remote wilderness, requiring you to hike, bike, or horseback ride in, but they might also be found in a regular campground. The amenities vary in each location, some feature heat and electricity while others are pretty bare bones. Stow the tent this year and try something a little different that's sure to make some great memories.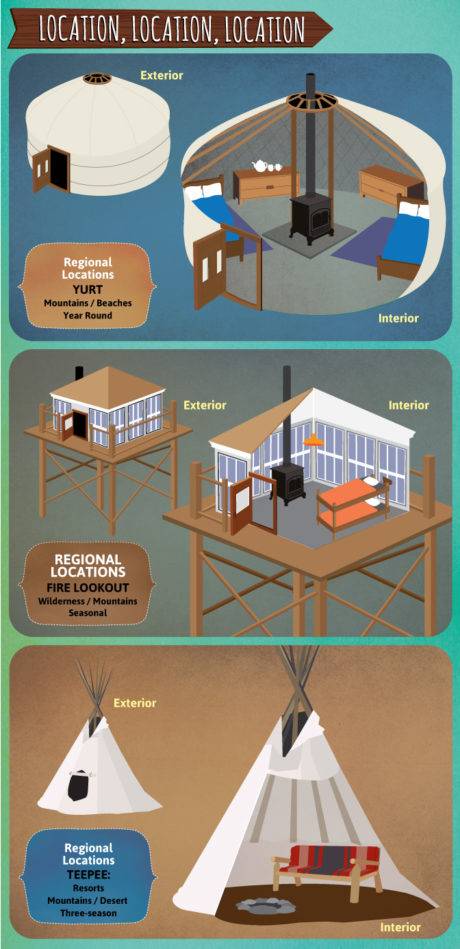 Yurts
Yurts are round, traditional Mongolian-style dwellings that can be enjoyed year-round. At around 20-feet in diameter, with plywood floors, and wooden doors that lock, the yurts are secure enough to stand up to summer heat and winter storms. A popular location for yurts is in the mountains, where depending on the season, you can enjoy hiking, swimming in nearby hot springs, nordic skiing, or snowshoeing. The Banner Ridge backcountry yurts afford you access to all of those activities, and at an elevation of 6,500 ft, feature amazing views year-round. Many of Idaho's state parks also feature backcountry yurts which are great for families, as they can often sleep between 6-8 people each.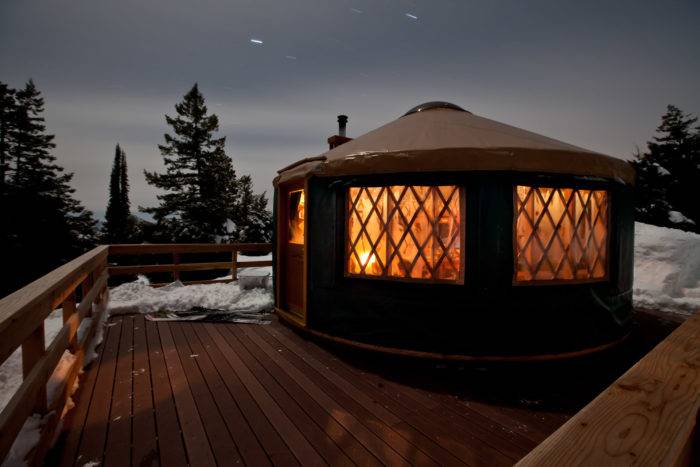 Glamping-Walled Tents
Sleeping in a walled tent in the backwoods of Idaho might sound a bit intimidating, but when you add a luxurious bed with fluffy pillows, a cozy wood stove and a secluded outdoor claw foot tub for soaking to the mix, the experience becomes quite glamorous. Glamourous camping, or glamping, lets people enjoy the great outdoors without giving up the comforts of home. At some locations guests are welcome to bring food to grill or are invited into a main lodge for meals. At others, the stay is similar to a hotel, where breakfast may be provided then guests are on their own for other meals. There are a number of glamping spots in Idaho, including Huckleberry Tent & Breakfast near Sandpoint and River Dance Lodge in Syringa .
Fire Towers
Repurposing obsolete fire lookout towers into a place for outdoor adventurists to spend the night is genius. By default, the towers provide wonderful views of the wilderness, their purpose being a place to watch the forests for any sign of fire. Idaho's national forests feature a number of fire tower lookouts that the public may reserve through www.Recreation.gov. As these towers are typically located in remote wilderness, most will require campers to hike, snowshoe or ski in with their gear, but a few have vehicle access roads. Either way, the view from the top will be fabulous. Check out Lookout Butte Lookout near Lowell or Shorty Peak Lookout near Bonners Ferry.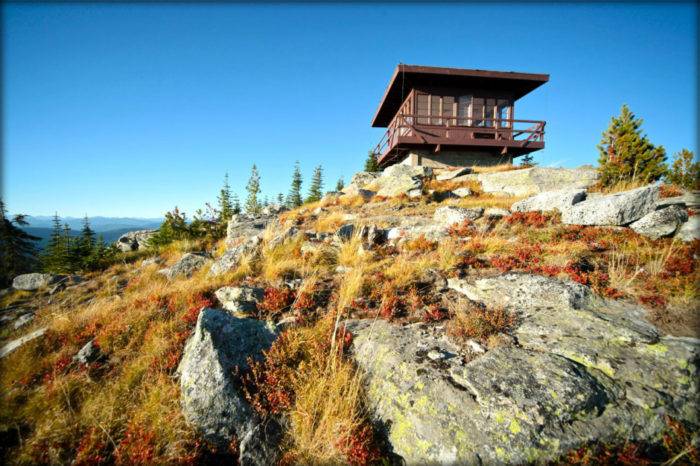 Teepees
Teepees are most commonly found in private campgrounds, and are especially fun for families. The benefit is that they're easily accessible. Teepees essentially function like a tent, so bring your own sleeping bags and mattress pad for the ground. In Idaho, you can try teepee camping along the Salmon River at Wagonhammer RV Park & Campground or at Smiley Creek Lodge just north of Sun Valley.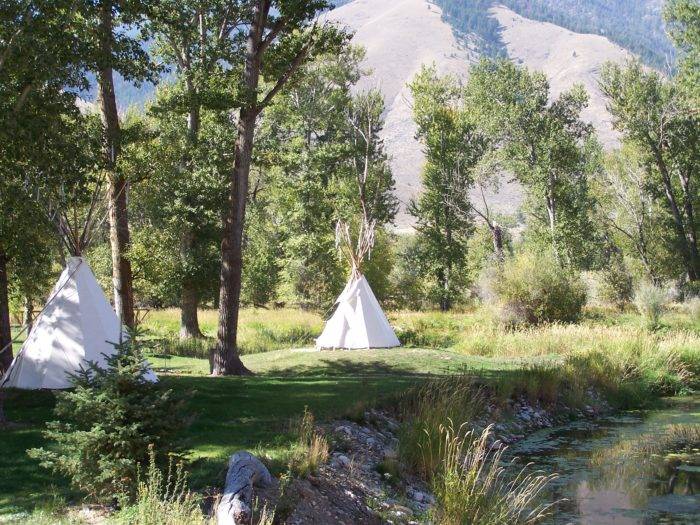 Trying unusual lodging options gives you more than just a unique camping story tell, it also extends the camping season beyond the traditional summer months to year-round. If you prefer to get outside later in the fall when the temperatures or cooler, or early in the spring before the summer busy season begins, check out one of Idaho's unique camping locations.
Alexandra MacRae works for Fix.com, a lifestyle blog that covers topics including camping, gardening, fishing, and more! Follow Fix.com on Twitter @FixDotCom.

Published on November 19, 2015