Melynda Harrison worked in partnership with Visit Idaho to create this Travel Tip.
Winter is one of the best times for a family adventure and McCall is just the place for a variety of outdoor experiences that your family will remember for years to come.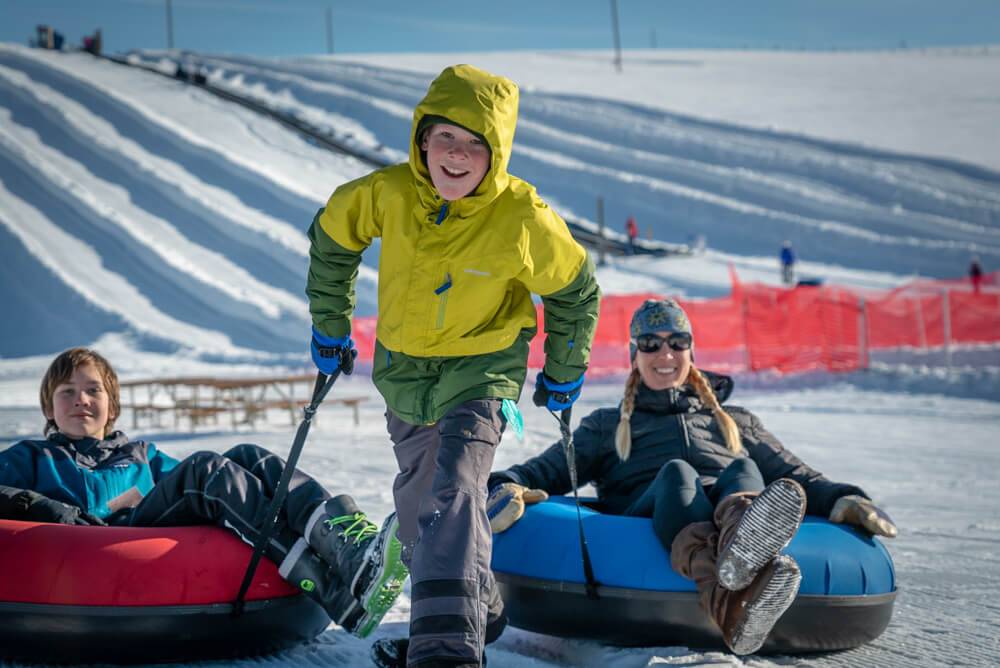 We spent three days soaking, sliding, sleighing, slipping, and sipping in McCall and discovered more than enough to know we want to go back. You can copy our itinerary and have your own outdoor winter adventure.
Day 1: Hot Springs and Nordic Skiing
On the drive to McCall from Boise, we stopped at Trail Creek Hot Springs. It's about 19 miles out of the way in each direction, but so worth the diversion. The undeveloped hot springs take the form of several pools along Trail Creek. There are no facilities and it can be a slippery, but very short, walk down to the pools. You'll be glad you made the trek as you sink into the hot water while snow falls around you.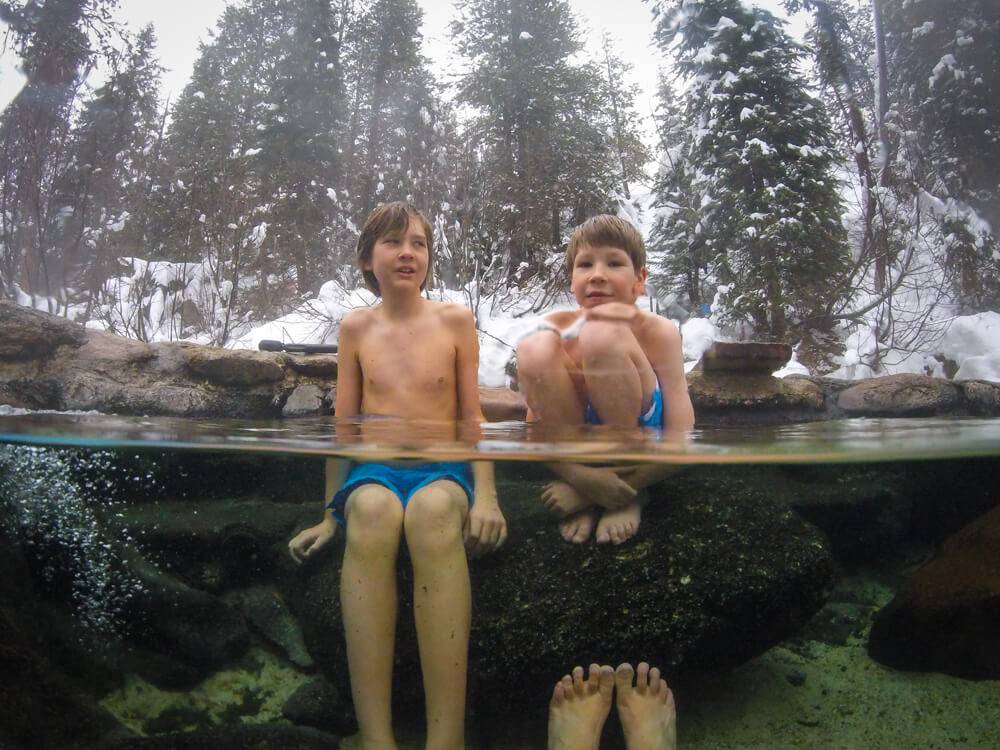 If you are coming from the north, or prefer your hot springs come in the form of a pool with a heated changing room, check out Zim's Hot Springs near New Meadows. The pool is filled with natural hot spring water and mixed with cold water from the Little Salmon River to achieve a temperature of 103 – 106 degrees Fahrenheit in the soaking pool and 90 – 100 degrees Fahrenheit in the bigger swimming pool. The pools are treated with chlorine.
After a relaxing soak, it was time to get our muscles moving. There are lots of places to cross-country ski or snowshoe around McCall, and Ponderosa State Park has to be one of the prettiest. This state park covers a peninsula jutting into Lake Payette. Bring your own gear or rent Nordic skis and snowshoes from Gravity Sports in McCall.
After checking into Hotel McCall, we wandered across the parking lot to the former McCall train depot, which houses the Salmon River Brewery. This family-friendly restaurant serves locally made beer and has a full menu of dishes both kids and adults will like. I recommend the smoked salmon street tacos and the Shiver IPA. The view of Lake Payette and Brundage Mountain makes this a great place to gaze out the window. Reservations are suggested.
Day 2: Alpine Skiing
After a comfortable night's rest and breakfast at our hotel, we drove the 15 minutes to Brundage Mountain Resort. I tend to think I don't really like downhill skiing as much as cross-country skiing, but a day skiing at Brundage Mountain Resort changed that thinking.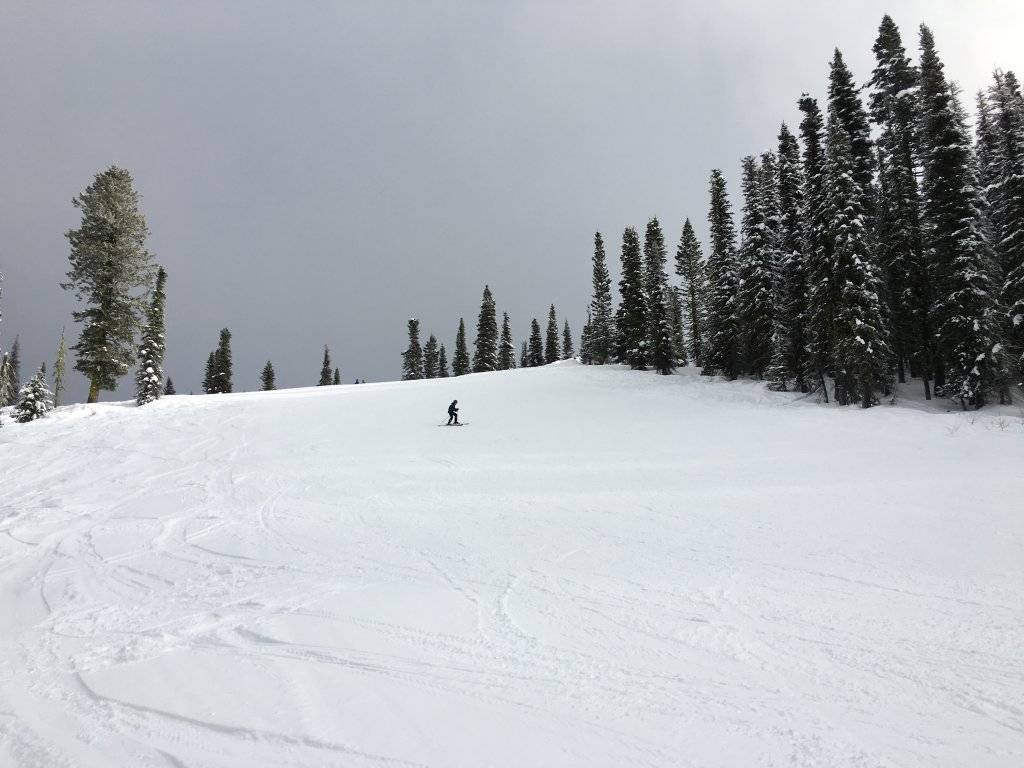 Brundage Mountain "feels small, but skis big," Communication Director April Whitney told me. After a day on the mountain, I knew just what she meant. It feels like a local ski hill where everyone is really friendly, but there are plenty of runs to keep you entertained.
My 11-year-old, Anders, and I left my husband and 10-year-old, Finn, in a lesson and rode the lift to the top of the mountain. We aren't great skiers, so we appreciate it when we can still ski from the top. An easy two-mile trail took us to the bottom of another lift where we could ski a few easy runs. At the top of Bear Chair "Waving Wayne" welcomed us every time.
To make it easier for families to get into skiing, Brundage Mountain designated The Beartopia Family Fun Zone – more than 100 acres of terrain for new skiers. There is even a special map just for kids that helps them move from their first turns to the next logical challenge.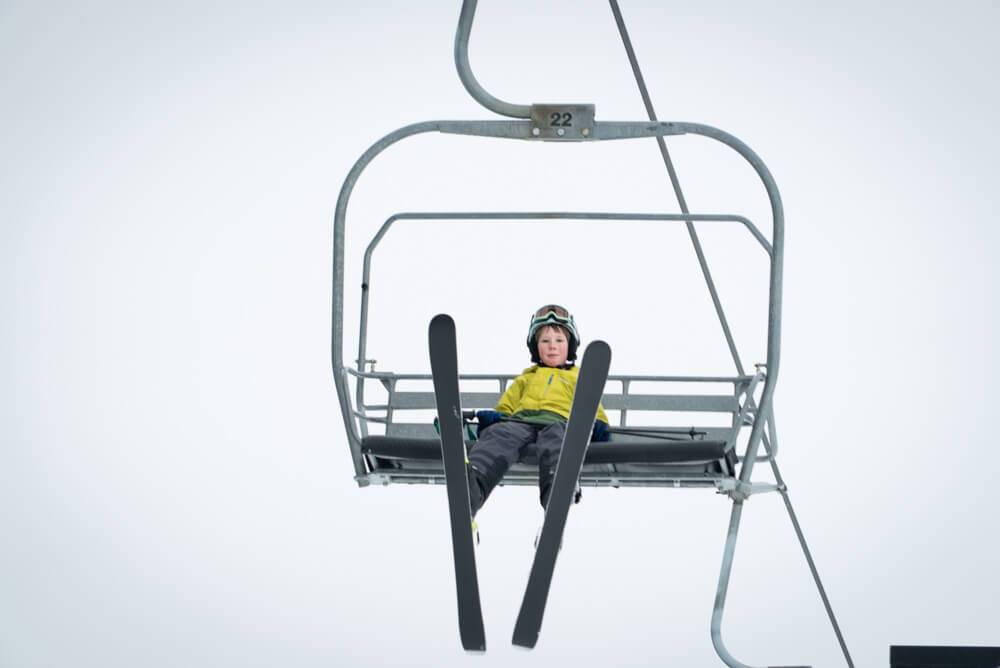 Anders and I met up with the rest of the family for lunch at Smoky's Bar and Grill. Sometimes the food at ski areas can be a bit disappointing, but lunch here was yummy. The boys and I especially appreciated the vegetarian options, while Henry chomped down on a Brundage Burger.
After lunch, Anders and I ventured into the Lakeview Bowl on the backside of the mountain. The fog that had been hanging around all morning cleared and for a few minutes we had amazing views of Lake Payette, and mountain after mountain, before the foggy haze rolled in again.
After a full day at Brundage, we showered and relaxed at the hotel for a short while, then walked across the parking lot once again to the former depot for dinner. This time we ate at Bistro 45 on the ground floor, below the brewery. Our family shared a tomato, cucumber, and mozzarella plate, and we each noshed on our own hot Panini sandwich.
Upon returning to Hotel McCall, the kids took a quick dip in the saline swimming pool. Then we all gathered in the library to play board games and snack on the cookies the hotel sets out every evening.
Day 3: Tour the Town and McCall's Activity Barn
The next morning we got in a quick walk along Payette Lake and through town. Our mission was to get some gingersnaps from Stacey Cakes. We tried some the day before and they were so ridiculously good that we wanted to take another bag home with us.
Stocked up on cookies, we headed to the McCall Activity Barn for another day of outdoor family adventure. The Activity Barn is part of Brundage Mountain Resort and located about eight minutes south of McCall.
We started with cross-country skiing around the five-kilometer Activity Barn Loop and ventured out a bit onto the North Valley Rail Trail. The day began in heavy fog, but eventually cleared to bluebird skies and sparkling snow. Snowshoes and snow-bikes can be rented from the Activity Barn and used on the same trails.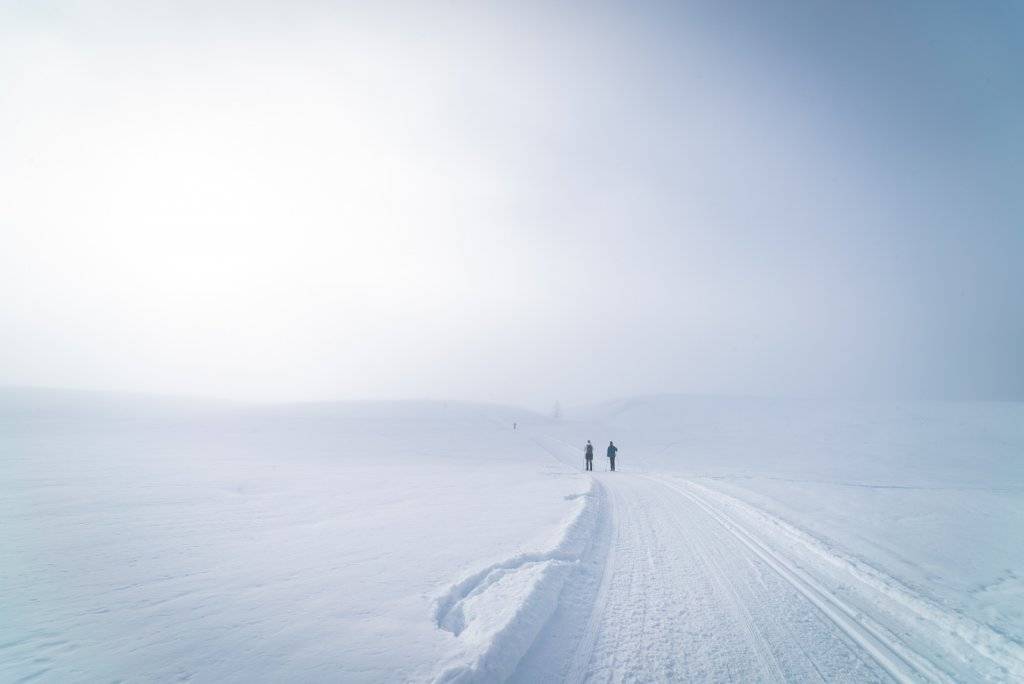 After a picnic lunch (and several Stacey Cakes gingersnaps) in the heated yurt, it was time for tubing!
We grabbed inner tubes, hopped on the conveyor belt for a ride to the top of the hill, and began the snow tubing fun. The 800-foot tubing lanes are fast and thrilling. It's a whirling, twirling, snow-in-your-face, kind of fun that we all love. We were laughing so hard by the end of each run that it took a minute before we could get up and walk over to the magic carpet lift for another ride.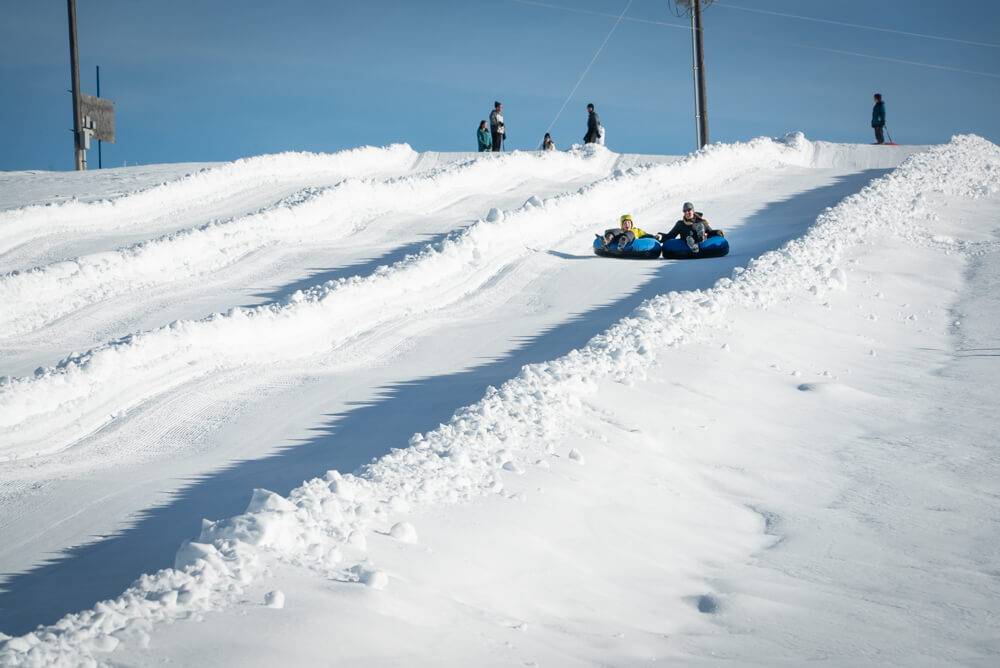 On the drive back to Boise we all agreed that while we packed as much into three days as we could, there was still much more around McCall to explore. We hope to make a winter visit an annual tradition.
Feature image credited to Melynda Harrison.
Melynda Harrison writes about travel and outdoor family adventure at TravelingMel.com, YellowstoneTrips.com, and for many local and regional publications. When she's not behind a laptop, you can find her cross-country skiing, hiking, or floating a river.
Updated on December 08, 2021
Published on February 9, 2021