This is a sponsored post.
For years, my husband and I planned a summer road trip around the Sawtooth Mountains in central Idaho. From Redfish Lake to Sun Valley, we would spend our days rafting the rivers, mountain biking near ski trails and soaking in hot springs. It was glorious.
Then, we decided to have a baby- and we wondered if our free spirit travel ways were over, and that maybe our previous Idaho trip would be our last.
But, this little baby must have inherited the adventure gene, because, at 23 months, she's been on over 68 flights, 14 road trips, and to three countries. She is the baby that gets on a plane and falls asleep immediately from the hum of the propellers. She's the baby that loves the hiking carrier and wants to sit in it even when we're at home. She's the baby that loves the water and nothing scares her.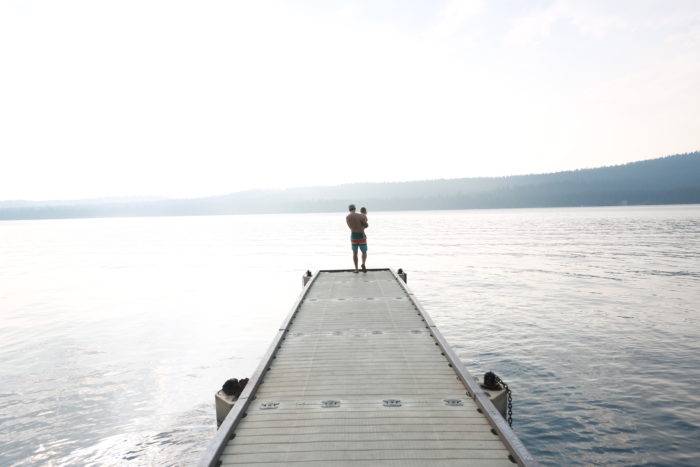 So this year we planned a late summer, early fall getaway to Southwest Idaho, to make fresh memories for the whole family. And, let me tell you, we fell in love.
Our pace may have slowed a bit, but here's our toddler tested, parent approved itinerary for exploring and adventuring your way around Southwest Idaho.
Boise
First of all, you could easily spend a whole week in Boise and not do everything on your wish list. Named by Condé Nast Traveler as 'The West's Best Kept Secret', and by Thrillist as 'One of the Top Ten Cities to Move To', Boise is popping up on everyone's radar. The food scene is knocking it out of the park, new breweries are pouring incredibly tasty brews, and with so many greenways and public parks, there really is something for everyone in your family. Our top Boise itinerary stops are below.
Discovery Center of Idaho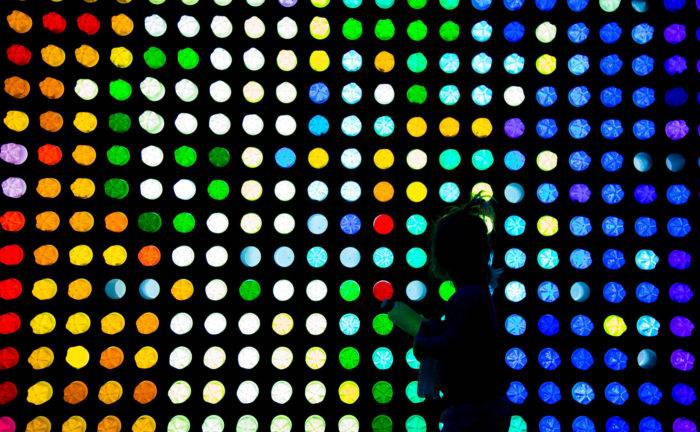 Toddler Tested: Our 2-year-old loved the interactive exhibits. The large bubble machine was her absolute favorite part.
Parent Approved: A museum experience where we aren't going to get in trouble if our kids touch something- fantastic! Plus, the Shark exhibit spoke to our inner ocean loving hearts and we learned a few new things too.
Camels Back Trail & Park
Toddler Tested: Swings, huge slides, and a climbing rock- what more could you ask for?! She also loved hiking to the top of the hill and watching all the dogs that joined hikers.
Parent Approved: It was great for Augustine to run around and burn off some energy while we enjoyed some iced coffees picked up downtown. Afterwards, we all hiked up the trail to watch the sunset over the city. If we lived here we would do this every day. Such a great way to unwind and breathe in that cool mountain air.
Zoo Boise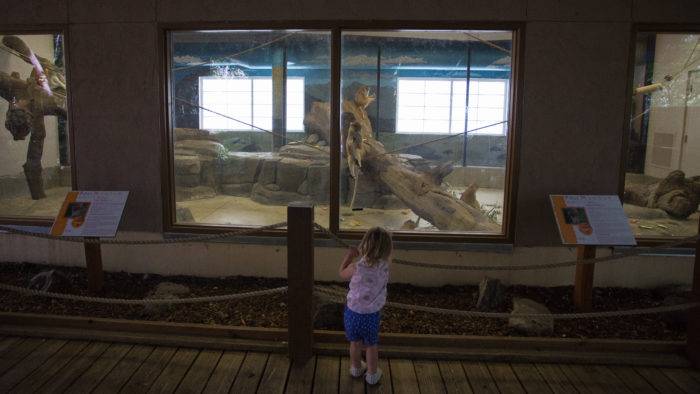 Toddler Tested: Animal feedings- need I say more?! From feeding goats to giraffes, this was a big hit. Especially when the giraffe's tongue touched her fingers. The playground and live interactions (like the turtle touching) were really cool too.
Parent Approved: Zoo Boise is the perfect size for a half-day visit. Our toddler moved between viewing platforms and interactive exhibits and never once fussed or got tired. As animal lovers ourselves, we really appreciated all the zoo staff out and about to answer any questions we had about each species.
Beer & Food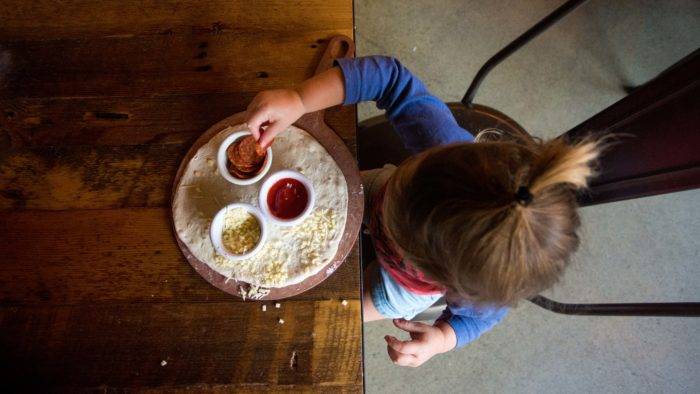 Toddler Tested: Well, obviously our toddler didn't actually drink any beer- but most of the breweries and restaurants with local brews were very kid friendly. Bittercreek Alehouse actually gives every kid a tin lunchbox filled with fun toys, games, crayons and crackers. Now that is going above and beyond so the parents can enjoy a meal out!
Parent Approved: Boise has an impressive brewery scene and we only hit several spots on our last visit. (All the reason to make a return trip- this time bringing the grandparents too). We were impressed with the different brews and vibe of each brewery and taproom we visited.
MK Nature Center
Toddler Tested: I'm pretty sure our toddler could have watched the fish and turtles all day long. The aquarium viewing platforms made it easy for her to get up close and personal, something that is sometimes difficult for her size.
Parent Approved: This free, family-friendly attraction is perfect to add on to let your kids run around outside but also impart some educational moments into your trip. We loved the desert garden area and how casual everyone was- it's seriously a great place to easily explore.
Esther Simplot Park
Toddler Tested: The weather was pretty warm when we were in Boise- high 90s during the day, so this park was perfect for watching the geese and taking a cool dip. Augustine loves water, so it wasn't too long before she went from dipping her toes to fully drenched.
Parent Approved: The greenways in Boise are unmatched compared to other cities. It was fantastic that we could bike, walk, run, swim and wade so close to downtown.
Next Stop: McCall
McCall is a year-round adventurer's dream town. From skiing in the winter and cool hikes in the fall, to kayaking and boating in the spring and summer, McCall is truly a natural playground. Our favorite McCall adventures are below.
Ponderosa State Park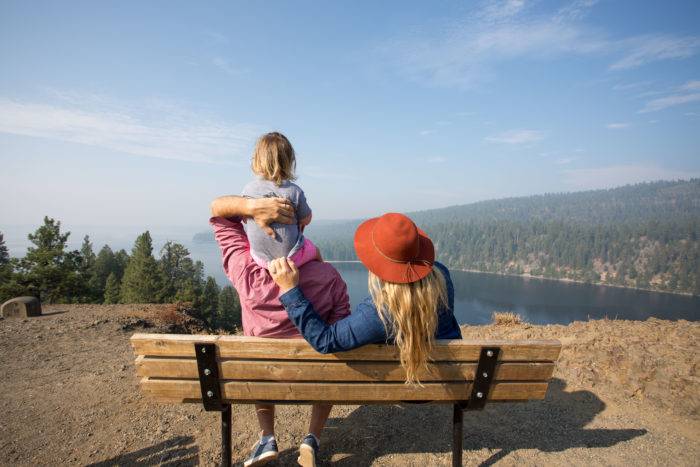 Toddler Tested: Whether strapped in the hiking backpack or walking on her own, the hikes in this lakeside park are perfectly awe-inspiring for a little one. She loved pointing out bugs and bees and the super tall Ponderosa trees.
Parent Approved: The swimming beaches and hiking trails were a huge hit. Next time we might plan to stay in one of the state park's cabins or yurts, (around $35 dollars a night), so we can wake up and immediately get outside and enjoy it. The drive around Ponderosa State Park loop was peaceful, only passing a few cars the whole day.
Payette Lake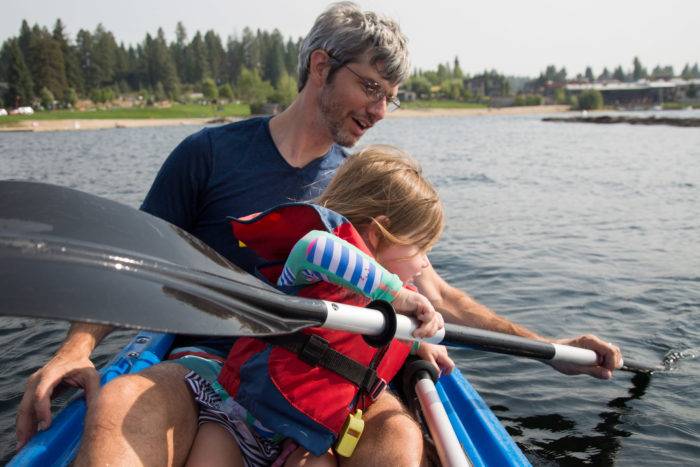 Toddler Tested: Augustine's favorite water time adventure besides swimming is kayaking. We took a two-seater out on the lake and she loved helping us paddle and seeing the other boats nearby.
Parent Approved: There are several rental shops within walking distance to the lake, making renting a canoe or kayak super easy. Besides kayaking, the beach is a great spot for bringing a blanket and watching the sunset over the west side of the lake.
Explore The Town
Toddler Tested: Augustine must have been going through a growth spurt because everywhere we went she had to have dessert! From Ice Cream Alley to the milkshakes at My Father's Place, we were on a sugar high.
Parent Approved: All the food we had in McCall was delicious and some spots even had views of the lake while you ate. The Bloody Marys at Anchor House were just what we needed to fuel us for a day of exploring. The man-hole sized cinnamon role at Pancake House is a must for the photo if no other reason.
The Road Trip from Boise to McCall
The drive north on the Payette River Scenic Byway (Highway 55) from Boise to McCall is an easy 2.5 hours, perfect time for a toddler to take a little snooze or enjoy this scenic ride. Of course, we stopped several times along the way to get out, take pictures and break up the drive a bit. Don't miss these along the way:
Kelly's Whitewater Park in Cascade
Toddler Tested: The bathroom were super clean (hello, diaper changes!) and the short walk out to the whitewater viewing area was perfect for running and screaming- all things toddlers love to do.
Parent Approved: Highly suggest taking turns and renting a SUP or kayak to try the whitewater park.
Gold Fork Hot Springs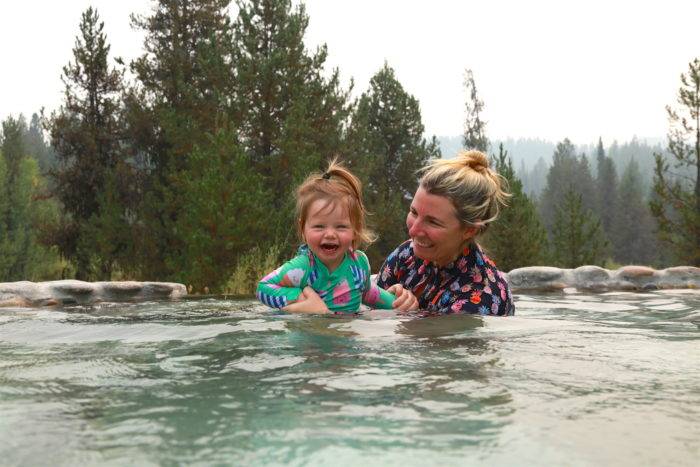 Toddler Tested: This might have been Augustine's favorite stop of the entire trip. There are several pools, each one getting cooler as you go down the hill. She loved swimming in the warm water and that there were other kids to play with.
Parent Approved: We took turns playing and watching Augustine while the other one relaxed in the hottest of the springs. The next warmest one was perfect for all of us to lounge around in and it was nice to feel like we could relax and Augustine was having fun too. I imagine this spot will only get more inviting as the temperature continues to cool.
Jade Broadus is a travel photographer and blogger, sharing photos and trip guides everywhere from National Geographic to The Points Guy, and has made it her life mission to seek out adventures every day. From an around the world trip with her husband to now traveling around the US and abroad with her toddler, you can find her sharing daily videos and photos on her family travel blog, vagabond3.com.

Published on October 17, 2017