The Spring Break Family worked in partnership with Visit Idaho to create this Travel Tip.
There's a reason Idaho is called the Gem State and that's because it is filled with vacation treasures. If you've ever wondered how to spend a week in Idaho with kids, we've got you covered! Use this itinerary to enjoy some of the best Idaho has to offer.
1. Begin in Boise
Start your week in Idaho by flying into the Boise Airport (BOI). It is the largest airport in Idaho and offers plenty of flights to and from hundreds of cities. Boise is the capital city of Idaho and is really easy to navigate. Rent a car while you're at the airport and casually cruise the city for your first day.
If you have time, visit the Anne Frank Human Rights Memorial to see quotes from monumental human rights leaders from around the world and then finish off your first day with a bike or stroll along the 25-mile paved Boise River Greenbelt.
Stay: Book a night at The Riverside Hotel in Garden City. The hotel has spacious rooms big enough to fit most families and offers a complimentary breakfast buffet that the family will love. The Boise River Greenbelt runs right next to the hotel, offering easy access to explore the restaurants, wineries and parks in the area.
2. Take the Scenic Route to Ketchum
On your second day, stop for coffee (and humongous cinnamon rolls for the kids) in historic Hyde Park in Boise's North End. Check out spots like Hyde Perk Coffee House, Java Hyde Park and Certified Kitchen before hitting the road for this three hour road trip to Ketchum.
On this scenic route, you'll drive through Stanley, a mountain town in the heart of Idaho. With its sweeping fields of green and amazing mountain ranges, it is a must see destination during your week in Idaho with kids.
This stunning route from Boise to Stanley follows the Ponderosa Pine Scenic Byway. It adds about an hour to your overall drive to your final destination in Ketchum but it is well worth it. Be sure to stop at the overlooks for photo worthy views and educational placards. The panoramic views continue into Sun Valley along the Sawtooth Scenic Byway.
Stay: The Limelight Hotel in Ketchum is perfect for a family friendly stay. They have everything from roomy suites to expansive apartments available, free on-site games, and even complimentary bike rentals.
3. Spend a Day at Redfish Lake
You'd be remiss to spend a week in Idaho with your family and not experience all the nature the area has to offer. Located in Sawtooth National Recreation Area, Redfish Lake is the largest lake in the area and offers all types of family-friendly fun. The drive from Ketchum to Redfish Lake will take about an hour, but you'll want to pad your time to enjoy the views on the drive up.
Here are just a few ways to enjoy this pristine piece of Idaho.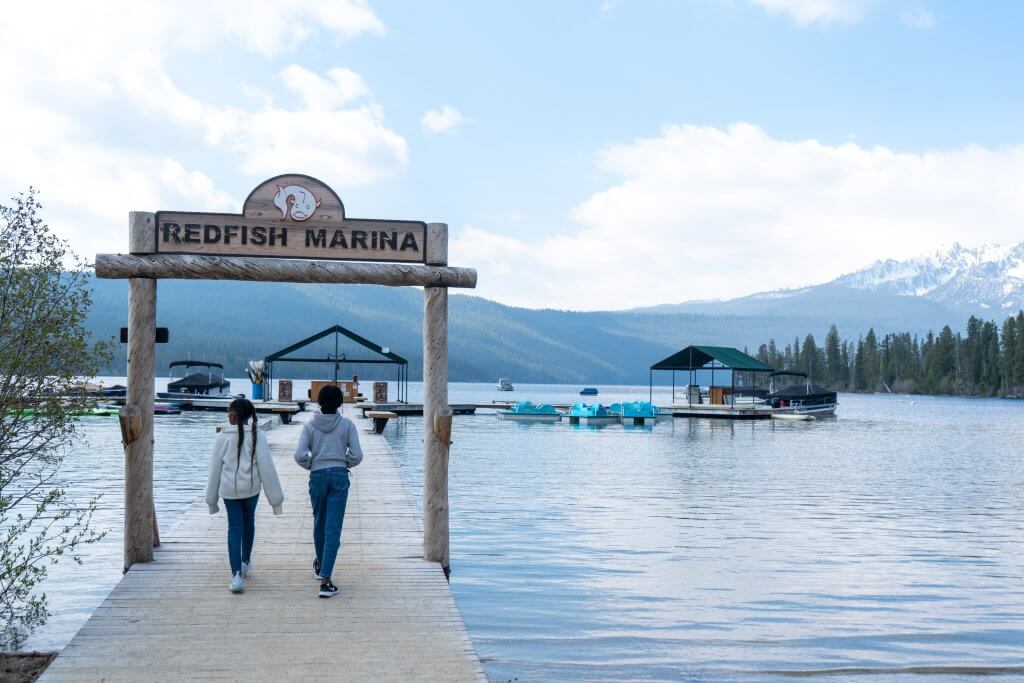 Kids aged 6 and up can go horseback riding with Mystic Saddle Ranch and ascend over 3,000 feet into the Sawtooth divide. If you have younger members of the family, you can also cruise the area on a rented bike from Redfish Lake Lodge. Venture out onto the lake with a scenic boat ride, go fishing with the Sawtooth Adventure Company, or go for a swim in the lake.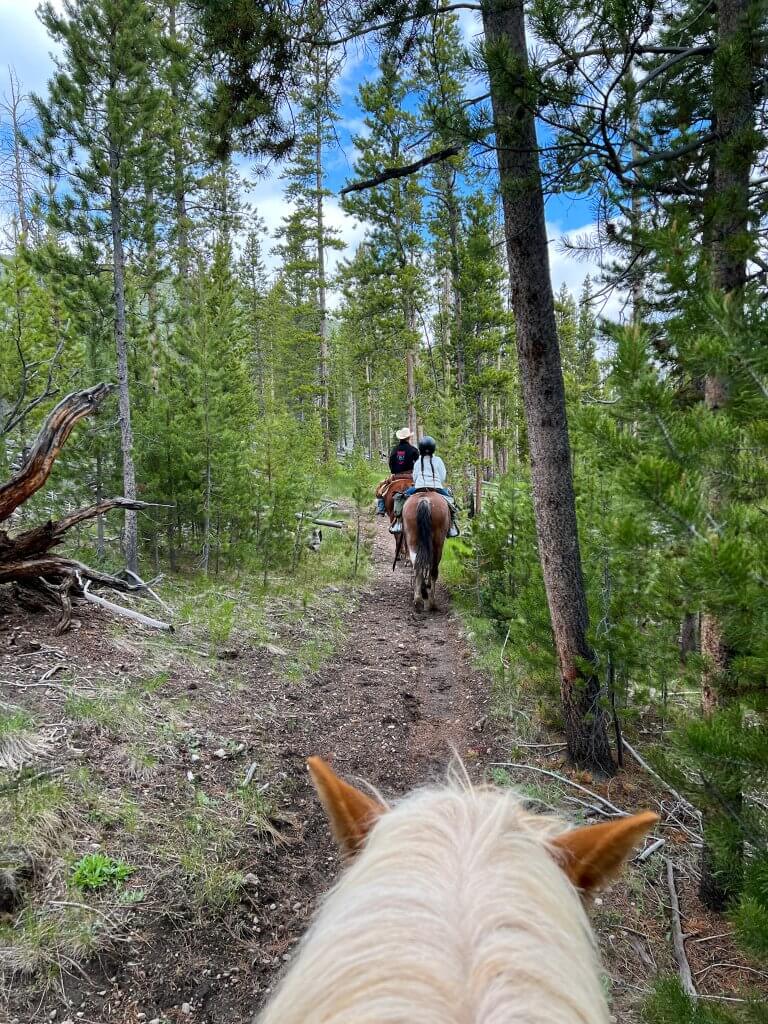 Downtown Stanley has lots for the family to do. too! Stop by Sawtooth Luce's for a satisfying meal (the kids couldn't get enough of their hot chocolate). Stop by Stanley's visitor center across the street for local insights and suggestions and pickup a Junior Park Ranger checklist for the Sawtooth National Forest. From there, visit the Stanley Museum to learn how early pioneers survived in this rugged and remote area before wrapping things up for the day and heading back to Ketchum.
4. Back to Boise
Boise is home to some of the best museums and entertainment the state has to offer. Finish out your week in Idaho with kids by spending a few days in this dynamic city. We recommend taking the Sawtooth Scenic Byway down to Shoshone and then continuing west to Twin Falls and the Thousand Springs Scenic Byway. This rout has all kinds of fun pit stops like Twin Falls to see the Perrine Bridge and Shoshone Falls. There are also some quirky roadside attractions like the Shoshone Ice Caves.
Stay: There's no better place to stay in Boise than The Grove Hotel in the downtown area. The hotel is beautifully appointed with large suites for the family to spread out. Its downtown location puts you near to all the fun places you'll want to visit and all the cool restaurants you'll want to try.
5. Fall in Love with Downtown Boise
Downtown Boise is a hub for all kinds of family-friendly attractions in the city. You can spend an entire afternoon roaming around downtown and seeing all that it has to offer. Start the day with a visit to Jack's Urban Meeting Place (JUMP), a community center designed to inspire creative expression. It has an outdoor amphitheater, creation studios, and even a huge slide that runs the length of the building.
After, hop over to the Grove Plaza to splash in the water fountain, grab food from local eateries, and more. If you're lucky, you can catch one of their family-friendly events like the Alive After 5 event with live music in the summer.
Boise State University is also in downtown Boise! Check out the iconic blue football field, the only one in the nation, by stopping at Boise State's Hall of Fame. It's free and open to the public.
End your day in downtown Boise with a self-guided tour of the Idaho Capitol Building. Explore the expansive grounds outside then venture inside the rotunda to learn more about the history of Idaho and its state legislature. There are multiple word search games available for kids and even a scavenger hunt the entire family can enjoy.
6. Explore Boise's Historical Sites and Museums
Day six in Boise is all about the museums! There's so much history and culture in Boise that you can dedicate an entire day to experiencing it all. There are plenty to choose from but here are my favorites.
The Idaho Black History Museum is the oldest Black history museum in the Pacific Northwest. This small historical treasure is housed in the building that was once the first Black church in Idaho. Today, it has exhibits detailing the area's history and culture.
The Old Idaho Penitentiary is one of four remaining territorial prisons open to visitors. Inside, you can explore over 100 years of prison history with educational exhibits that give you a glimpse of what life there was like. Despite it being a place where people were imprisoned, it is surprisingly kid friendly, open to visitors of all ages and tours are available.
The Idaho State Museum is the only museum in the area that is dedicated to detailing the history of the land and its connection to its people. The museum is designed with kids in mind making it a perfect stop for families.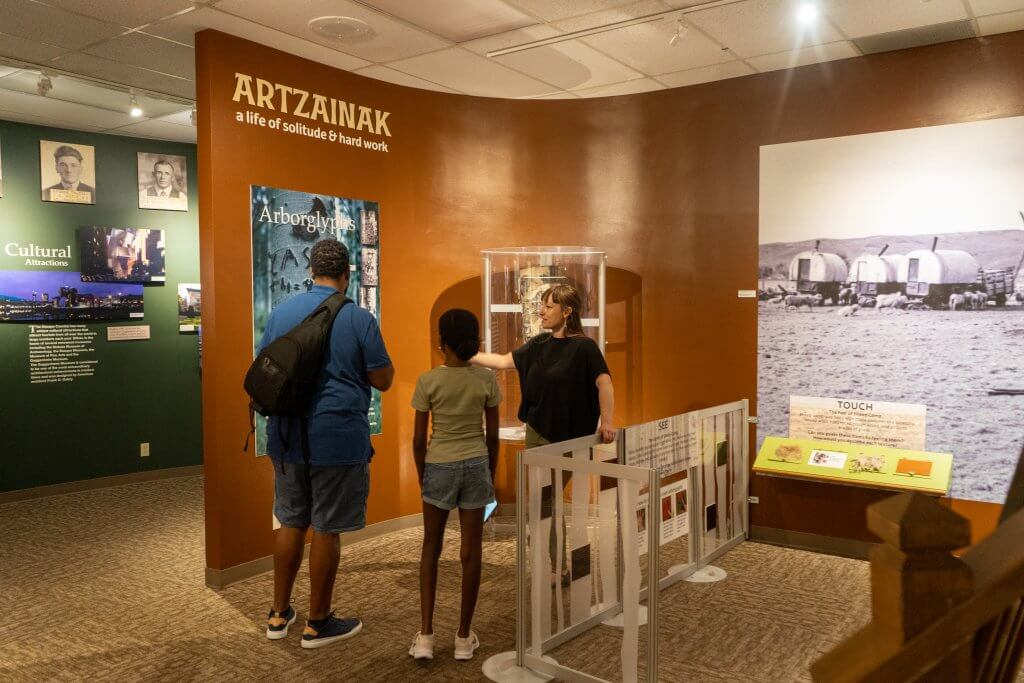 Boise is home to the largest Basque community in the United States. Visit the Basque Block in downtown Boise to tour the Basque Museum and Cultural Center and learn about the culture, how the Basque shaped Idaho, and even taste some of their culinary treats like paella.
If you have kids aged 2-8 in your family, you'll definitely want to stop by the Children's Museum of Idaho. It's all about creative play through interactive exhibits and kid-friendly activities like story time.
We hope this list helps you enjoy your time in Idaho to the fullest. But don't be surprised if you find yourself planning a return trip.
Feature image credited to The Spring Break Family.
Montoya Hudson a travel writer and the primary voice behind her family's travel platform The Spring Break Family where they share practical tips for families, heritage travel, and ways to make travel educational. You can follow their adventures on Instagram @thespringbreakfamily.

Published on February 28, 2023