Kristin Luna worked in partnership with Visit Idaho to create this Travel Tip.
With the arrival of warmer temps comes a desire to be outdoors and the Boise area offers opportunities in spades. Not sure where to jumpstart your Capital City adventures? Try these warm-weather activities on for size.
Hunt for Murals
It's difficult to turn a corner in downtown Boise without bumping into street art. Started in 2009 as a collaboration between the Boise Department of Arts & History, the Downtown Neighborhood Association, the Mayor's Neighborhood Reinvestment Program, Capital City Development Corporation and Boise City, the Traffic Box Project was designed to elevate the city's bland, ubiquitous streetlight control boxes with illustrations, paintings, quilts and mosaics. The result is a colorful peppering of outdoor art on virtually every street corner of the downtown.
But traffic boxes are just the tip of the iceberg for the city's long-term investment in place-making artwork via the Percent-for-Art program, an ordinance that requires a 1.4 percent set aside of capital funding for the integration of public art on city-owned properties. An alley just off CenturyLink Arena provides great backdrops for photos, while on the Fowler apartment complex along West Myrtle Street, artist David Carmack painted one of the largest murals in Idaho's history. Also by Mr. Carmack: a dramatic night scene on the Watercooler apartment buildings, at 1401 W. Idaho St. Freak Alley (enter from 8th Street between Bannock and Idaho Streets) conceals numerous graffiti-style paintings, as well, and is always evolving.
Grab a Seat at the Idaho Shakespeare Festival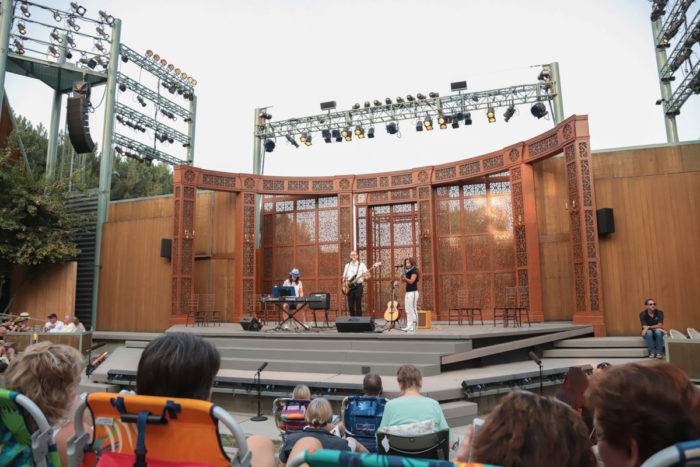 Productions at the Idaho Shakespeare Festival are held in a glorious 770-seat outdoor amphitheater, backed by picturesque mountains and surrounded by a nature reserve, from May through September each year. With a handful of shows on tap each season—last year's series included Misery, Macbeth, Mamma Mia!, Pride and Prejudice and Beehive: The 60s Musical—there's a little bit of something for everybody, including pre-show live music and the on-site Café Shakespeare that serves sandwiches, salads and snacks and even complete picnic baskets brimming with gourmet goods. You can order beer or wine by the glass—or opt to bring in your own, which the venue allows—and sip away while you watch the professional theater troupe deliver their lines with precision.
Lunch at the Basque Market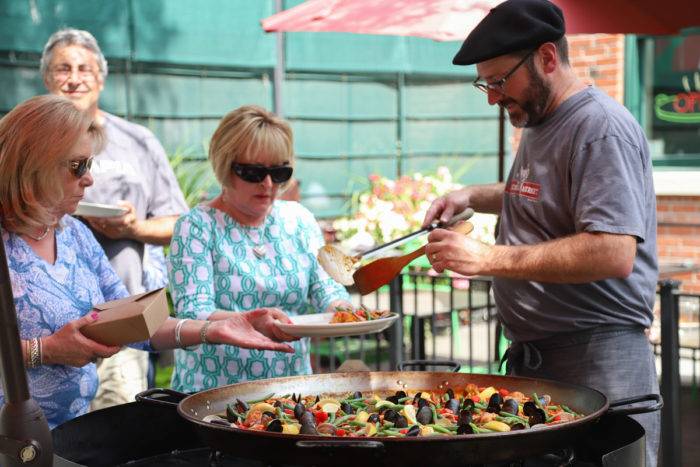 Idaho is home to the largest population of Basque people outside of their native land, and the Basque Market is the perfect local spot to get a literal taste of the region's cuisine. Opened in 2000 and taken over by the current owners a little over a decade ago, the Basque Market started a popular paella lunch ritual—held every Wednesday and Friday, year-round—in which owner Tony Eiguren cooks up a big skillet of paella at noon and serves it till it's gone. The result is a trail of hungry patrons that often snakes itself through the neighborhood, and a paella pan that's been just short of licked clean come 12:30 pm. Arrive by 11:30 am to ensure your spot in line. There's also a Paella dinner with tapas and a Pintxos bar every Thursday night at 6pm.
Float down the Payette River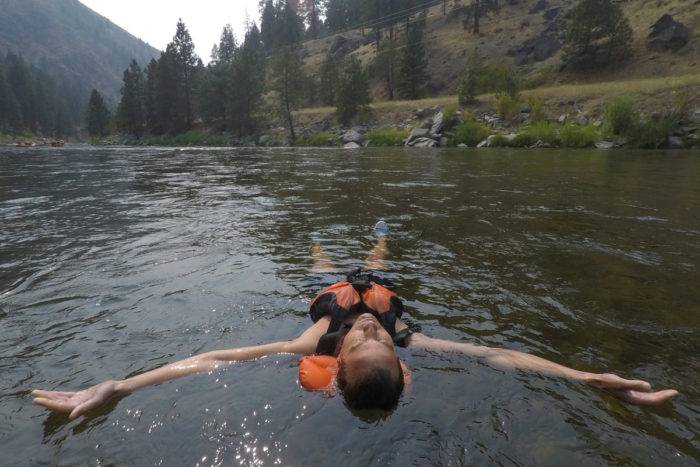 For the adventure enthusiast, it's impossible to visit Boise and not take multiple trips down the mighty forks of the Payette River. The annual flow of 100 billion cubic feet and measured dam control ensures a rushing river from April through September and features all classes of rapids. Championship-level and extreme rapids for kayaks mark the more serious sections of the river while tepid and mild floats for large rafting trips that don't even require a helmet populate the lower sections. All along the way are dramatic cliffs, towering pines and beautifully clear waters that beckon for a dip. For the adventurers at heart, book a half-day "rush" down the South Fork with Cascade Raft & Kayak for an appetizer of what the river has to offer or the all-day "plunge"—an adrenaline rush of a 13-mile plummet—to experience the full shebang.
Get Out to the Boise Farmers Market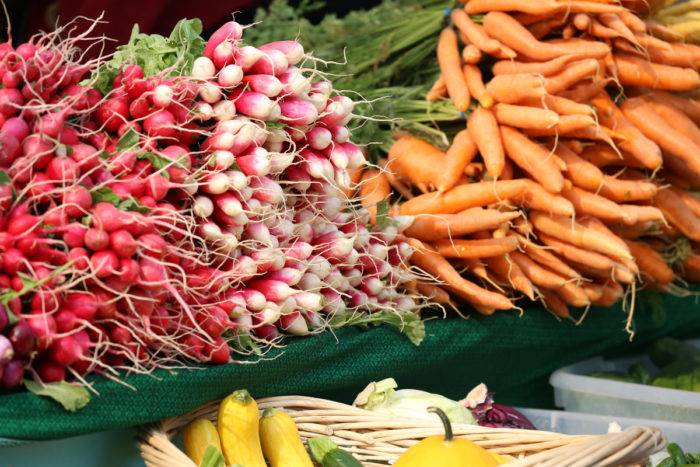 Stuffed to the gills with fresh produce from across the region, the Boise Farmers Market on 10th and Grove streets sources exclusively within a 100-mile radius and maintains a food-centric focus for its vendors; 95 percent of the booths are food and agriculturally-based products. Because of the additional requirement that everything sold by a vendor is grown by the vendor, the diversity, freshness and seasonality of fruits and vegetables available are top-notch and have a low impact on the ecosystem. Bread, cheese, fish, meat, mushrooms, herbs, flowers, pasta, jellies, ciders, kombucha and a smattering of international food stalls round out the weekly event. The outdoor market is open every Saturday from 9 am to 1 pm in April through October. Capital City Public Market also runs every Saturday from 9:30 am to 1:30 pm from April through December.
Feature image credited to Kristin Luna.
Tennessee-based journalists Kristin Luna and Scott van Velsor, the traveling duo behind Camels & Chocolate, roam the world in pursuit of the best murals and tastiest craft beer. They discovered their sweet spot in Boise, with its college town vibe, entrepreneurial spirit and authentic American way of life.

Published on June 4, 2019