Traveling Newlyweds worked in partnership with Visit Idaho to create this Travel Tip.
Boise, Idaho has been named the number one Adventure City by National Geographic, Forbes has it on their list for one of the top 10 cities where salaries are actually increasing, it's home to the Boise State Broncos (with their famous bright blue turf), and it's home to Aaron Paul (if you're a Breaking Bad fan, you'll know).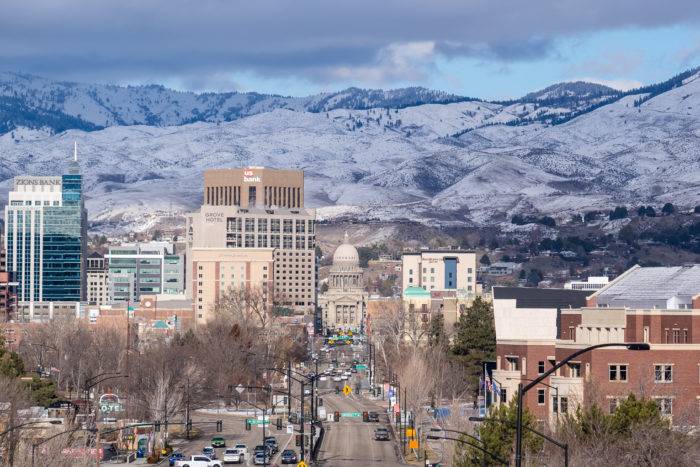 Boise has it all: sprawling parks, stunning hotels, a bustling downtown, an innovative foodie scene, and more. While we recommend staying for longer, just 36 hours will give you a good feel for what Boise has to offer … and we guarantee you'll want to come back.
Here's what we think you should do:
FRIDAY
EVENING: Boise's craft brew scene has really taken off, and one of our favorite spots to grab a drink (or two) is Woodland Empire Ale Craft. It's a friendly, low-key brewery with innovative brews and flights for under $10! Try the City of Trees IPA or the Moon Dog Amber, grab a board game (or try your hand at one of their pinball machines), and you'll feel like a Boise local in no time!
Diablo & Sons Saloon is new to the Boise food scene, and it's our pick for burgers and cocktails. From the country western, Americana decor to the extensive drink menu and unconventional bar menu, Diablo & Sons has something for everyone. Don't forget to try their famous "Ice Cream Taco" that's served on a bed of pink cotton candy!
STAY
Stay at the Inn at 500 Capitol, an upscale boutique hotel right in the heart of downtown Boise. From the complimentary glass of local wine or beer upon arrival to the luxurious amenities, spacious rooms with fireplaces, and free snacks in the lobby, you won't want to leave the hotel! Many of the rooms are themed, with eclectic decor ranging from an African Safari-themed room to a room celebrating the University of Idaho.
SATURDAY
MORNING: Start your day with fancy toast and coffee at Form & Function. We love this coffee shop because it's centrally located, it's modern and trendy, and they have plenty of seating. Their toast menu has everything from "Not Your Mom's PB&J" to avocado toast—and it's all as picture-perfect as it is tasty. And if you're in the mood for something sweet, try their "Brown Sugar Oatmilk Latte"—you're welcome in advance!
Next up, head to Camel's Back Park. This picturesque park is perfect for a leisurely stroll, and it's extremely dog-friendly (if you brought your pup along). Hike to the top of the mountain for 360 views of downtown Boise, and don't forget to bring your camera.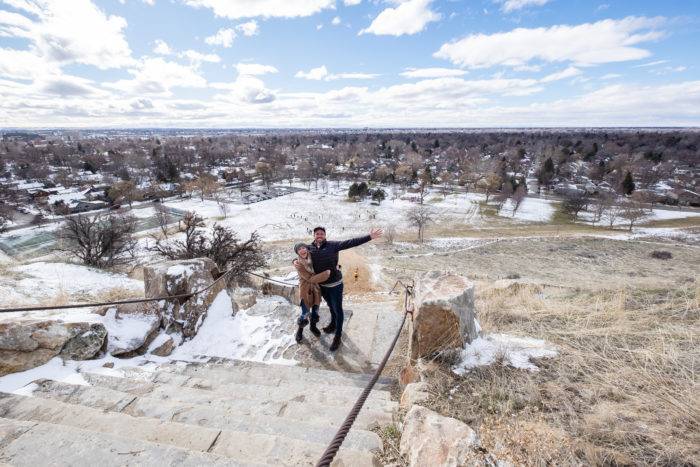 AFTERNOON: You can't beat the salad and pizza at The Wylder. This hip, artisanal pizza shop serves some of the best wood-fired pizza we've had in a long time—and we highly suggest ordering the famous "Honey Badger" pizza, which features Italian sausage, ricotta, caramelized onion, rosemary, and sage. Drooling yet?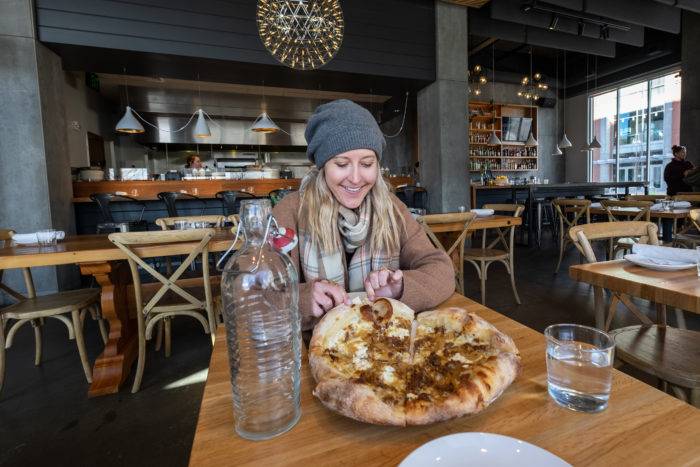 Spend the rest of the afternoon exploring Downtown Boise via e-bike. It's an affordable way to see the city, and you won't have to work up a sweat. Spots to check out: The Capitol Building, Freak Alley Gallery, Kathryn Albertson Park, and the Idaho Black History Museum.
EVENING: Dinner at Bittercreek Alehouse. This "Idaho-American beer bar" serves a wide range of draft microbrews, and their pub food is some of the best in town. Their menu is locally sourced, and some of the highlights are their Bacon Cheeseburger and the extra-cheesy Mac n Cheese. For dessert, try their Butterscotch Beignets.
SUNDAY
MORNING: Located just a few blocks from the Idaho State Capitol Building, Capitol Cellars is a favorite spot for politicians and Boise residents alike— and for good reason. The ambiance is cozy and warm, the staff is helpful and friendly, and the food is consistently delicious. They just started serving breakfast, and you can't go wrong with anything on the menu—but we highly suggest the Idaho Quiche.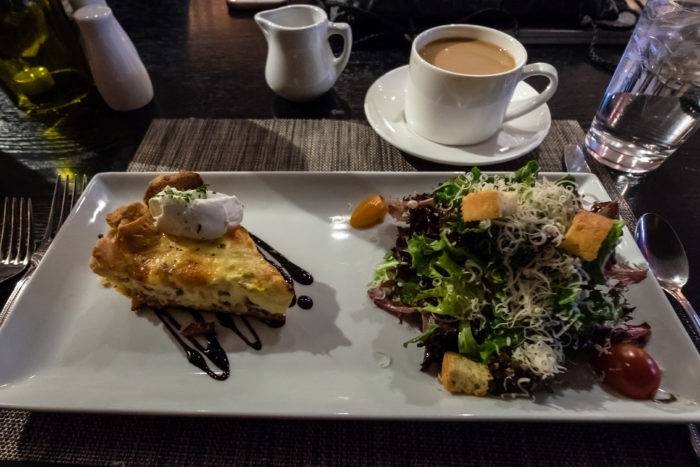 End your trip with a visit to the Boise Train Depot. It's only open to the public on Sundays and Mondays, and not only has it been beautifully restored, but the bell tower also has incredible views of the city. If you have time (and the weather permits), pack a picnic and enjoy it in the surrounding park.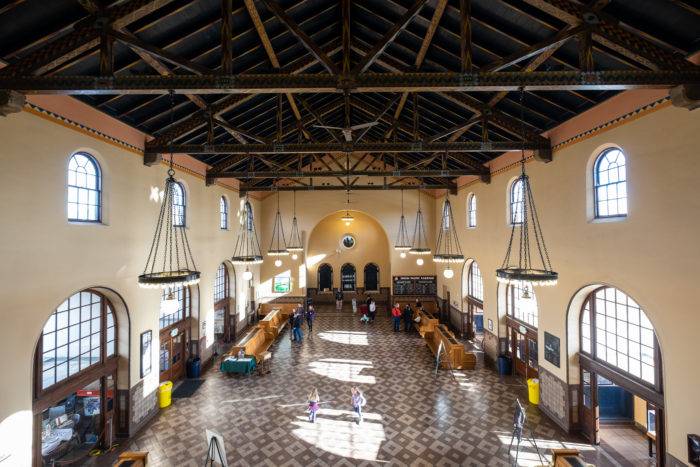 Boise is a fast-growing city that's rich in culture, natural beauty, and great beer. Whether you're planning a long weekend in Boise or heading there for a week, there's plenty to do, see, eat, and drink! Leave a comment letting us know what we're missing—we can't wait to return.
Feature image credited to the Traveling Newlyweds.
Alli and Bobby Talley, AKA The Traveling Newlyweds, are travel and lifestyle writers living in Southern California with their Bernedoodle, Sally. Their aim is to inspire couples to explore the beautiful world that we live in, even if that means starting in your own backyard! From road-tripping around North America (with Sally in tow) to exploring exotic locations around the globe, they strive to share how traveling is healthy for your relationship and attainable for anyone! Follow along on their adventures via @Traveling_Newlyweds or on their website!
Updated on January 27, 2023
Published on March 12, 2019