Idaho's Electric Bike Scene
Add some power to your pedal adventure
By Sara Sheehy
---
In the last five years, electric bikes, or "e-bikes," have grown exponentially in popularity in Idaho and worldwide. Learn more about e-bike trails, tours, and why they are such a great way to explore the Gem State.
E-Bike 101
If you like being in the open air, exploring a park or city with the wind on your face, but don't love getting sweaty and tired, then an e-bike may be for you. E-bikes are bicycles equipped with an electric motor to help you pedal longer and faster with less effort than a traditional bike. It's no wonder e-bikes are gaining popularity, especially in Idaho.
Are e-bikes allowed in Idaho?
In short: yes! According to the nonprofit PeopleForBikes, Idaho has "model legislation" for e-bikes, which means it has adopted the widely used framework of e-bike classification and that e-bike riders have similar rights and responsibilities to traditional cyclists.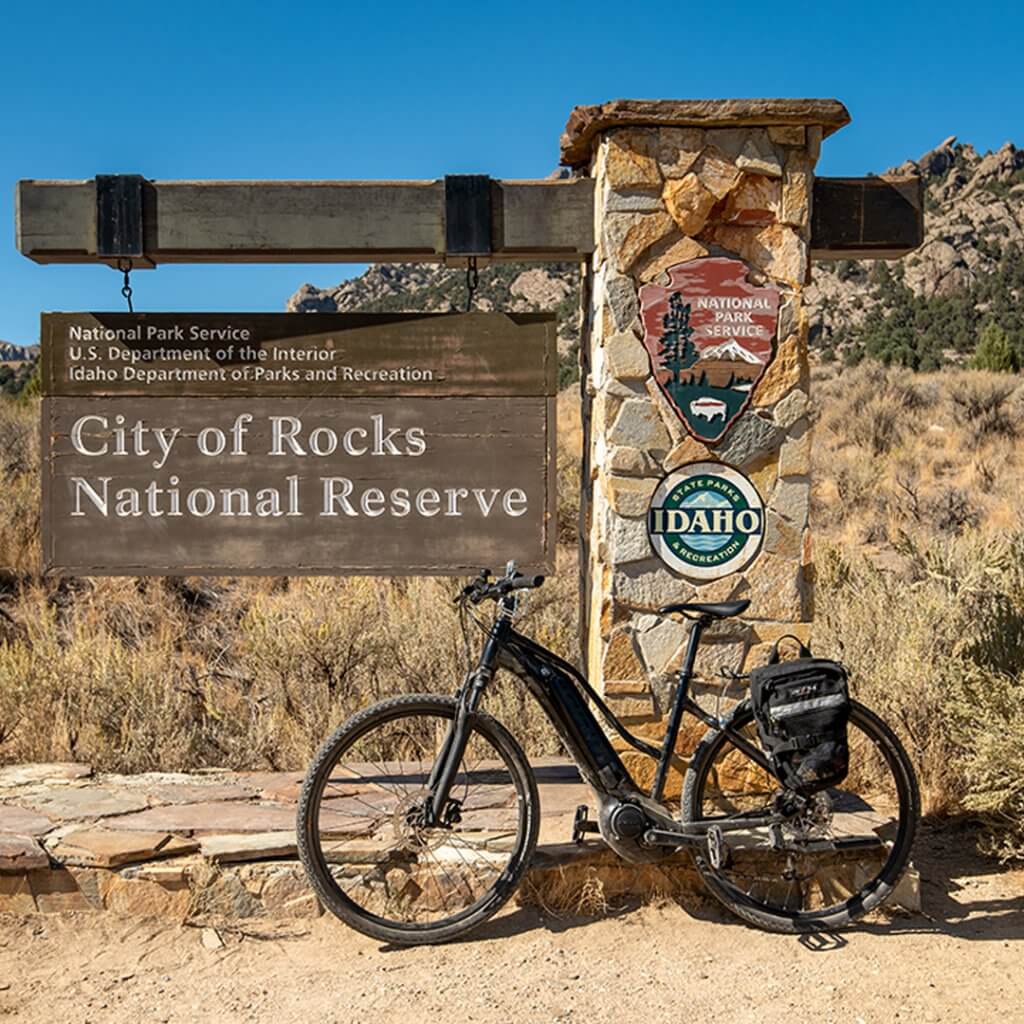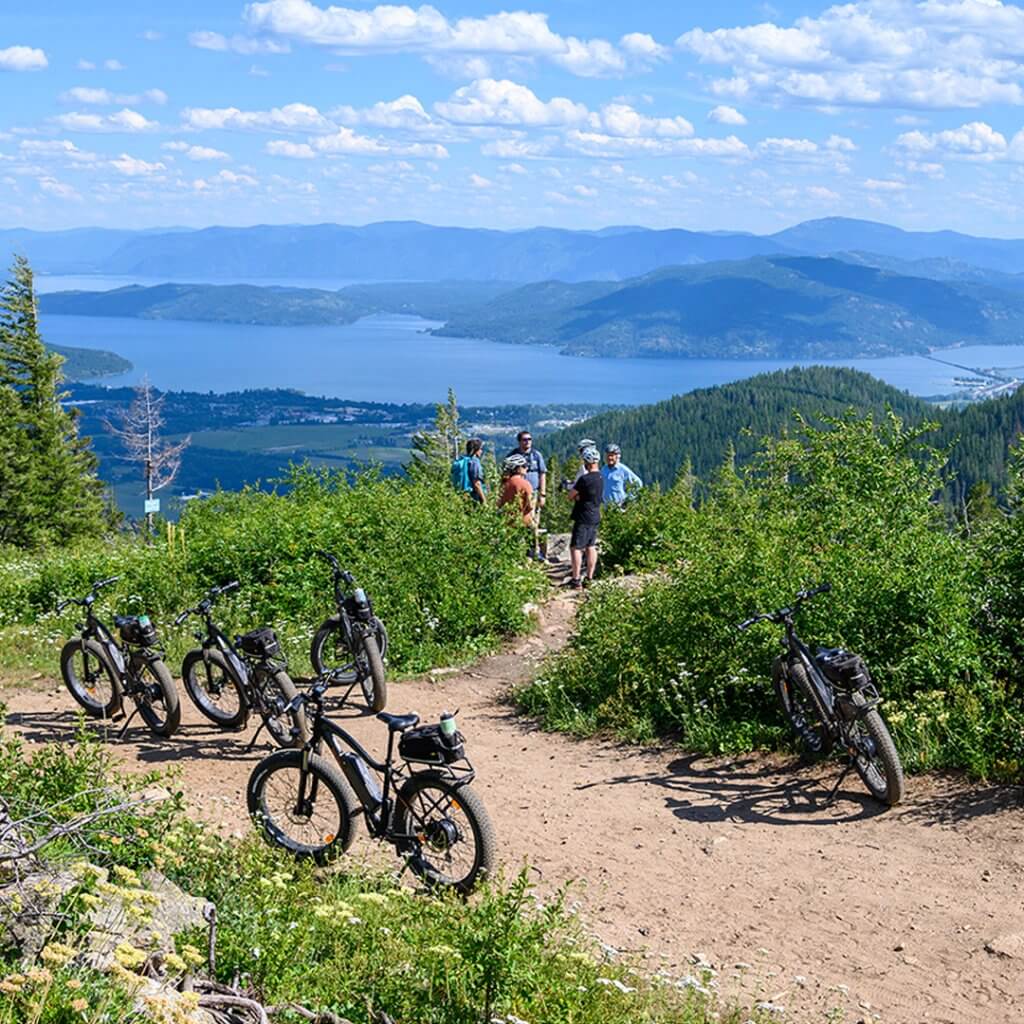 That doesn't mean that e-bikes in Idaho can go everywhere traditional bicycles can, though. The meteoric rise in e-bikers has many towns, cities, counties and public land agencies working to understand how and where e-bikes fit into their transportation and recreation plans.
E-bikes are generally allowed anywhere motorized vehicles are, including on natural trails open to motorized and non-motorized uses. This includes the thousands of miles of motorized dirt trails and roads throughout Idaho.
In some cases, e-bikes are also allowed in places where motorized vehicles are not, like rail-to-trail paths and other recreational areas. For now, it's always best to call ahead and ask if e-bikes are allowed. For many places, the answer will be yes.

Where to Ride Your Electric Bike in Idaho
If you own an e-bike or are interested in renting one for a self-guided adventure, try exploring one of these e-bike-friendly destinations in Idaho.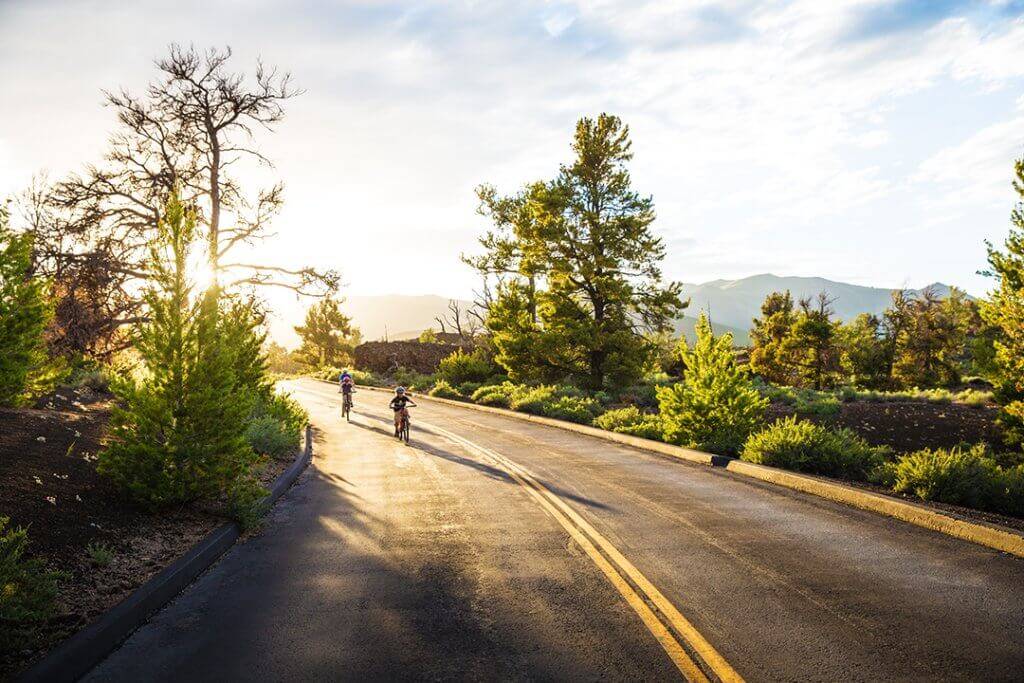 Craters of the Moon National Monument and Preserve
Craters of the Moon National Monument and Preserve is a unique, lava-filled landscape that is a wonder to behold. Craters of the Moon's seven-mile paved loop road is one of the best places to ride your electric bike and is a fantastic way to explore this otherworldly park. This destination is best biked in late spring or early fall. Be sure to pack plenty of water, as the park's ubiquitous lava landscape traps heat on warm days.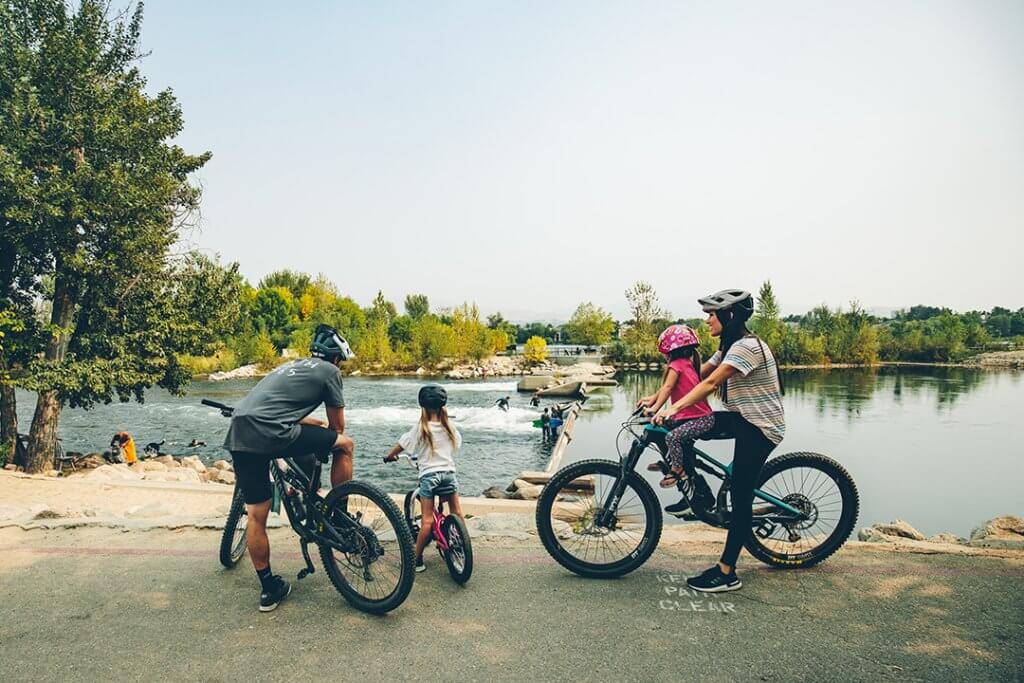 Boise River Greenbelt
One of Boise's most beloved outdoor experiences is an afternoon spent cruising the 25-mile, tree-lined path through the city. The Boise River Greenbelt welcomes riders with e-bikes that do not exceed 750 watts of power output and that have a top speed of 20 miles per hour. Vall-eBike, Boise's electric bike-share program, offers e-bike rentals. Check out Zoo Boise, Ann Morrison Park, Boise Whitewater Park and a variety of breweries, wineries and eateries all along the Greenbelt.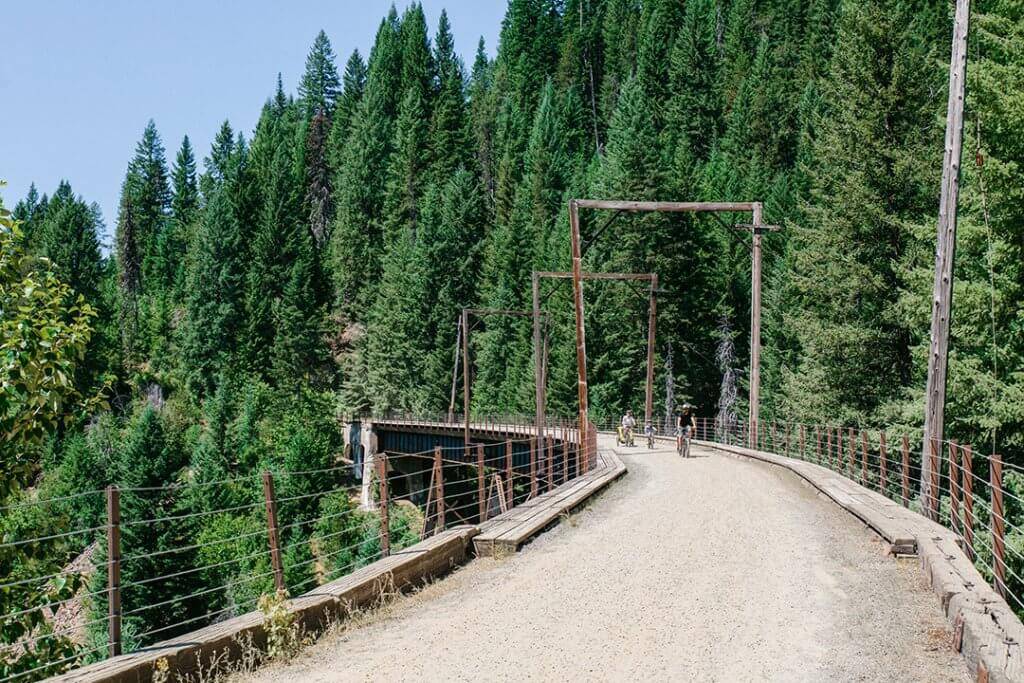 Route of the Hiawatha
Northern Idaho's Route of the Hiawatha is one of the most well-known rail-to-trail biking paths in the United States and is open to pedal-assist e-bikes that do not exceed 20 miles per hour. The Route of the Hiawatha begins near Wallace at Lookout Pass and stretches for 15 miles, through 10 train tunnels and over seven towering train trestles, making it another top place to ride electric bikes. Lookout Pass offers trail shuttle service, too. Check out these e-bike requirements for the Route of the Hiawatha.

Popular E-Bike Tours in Idaho
Looking for an all-inclusive e-bike experience? Look no further than these hosted activities that combine the fun of e-bikes with the ease of a preplanned tour.
Hosted E-Bike Rides at Schweitzer
Hit the singletrack at one of Schweitzer's daily e-mountain bike rides. Learn about the local wildlife and their environment from your guide as you traverse the trails around the resort. Hosted rides leave daily and cover 10 to 12 miles.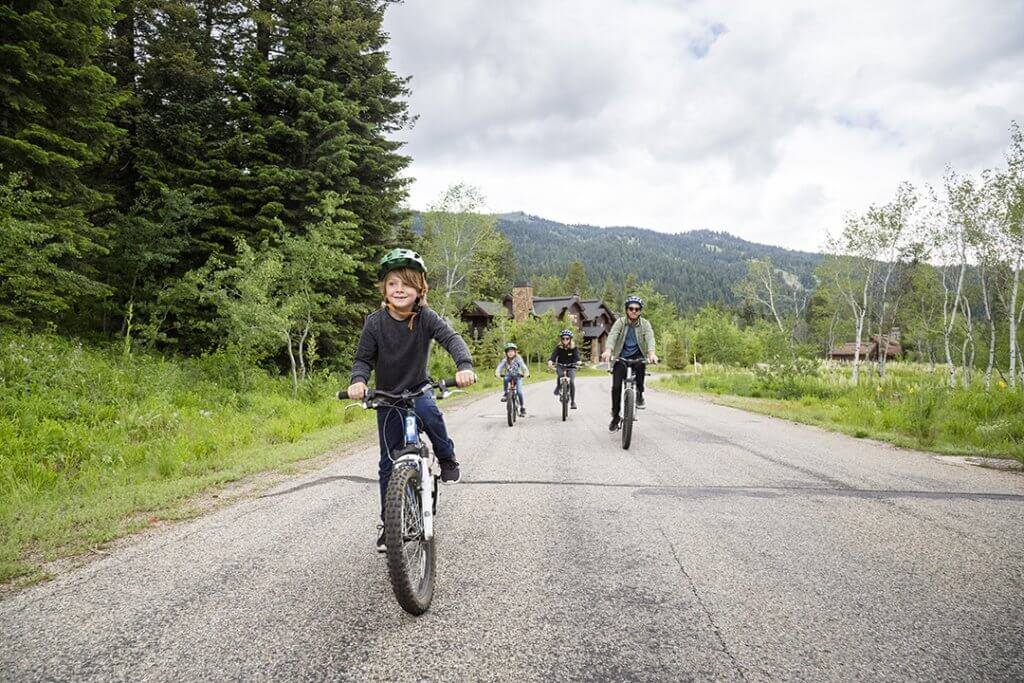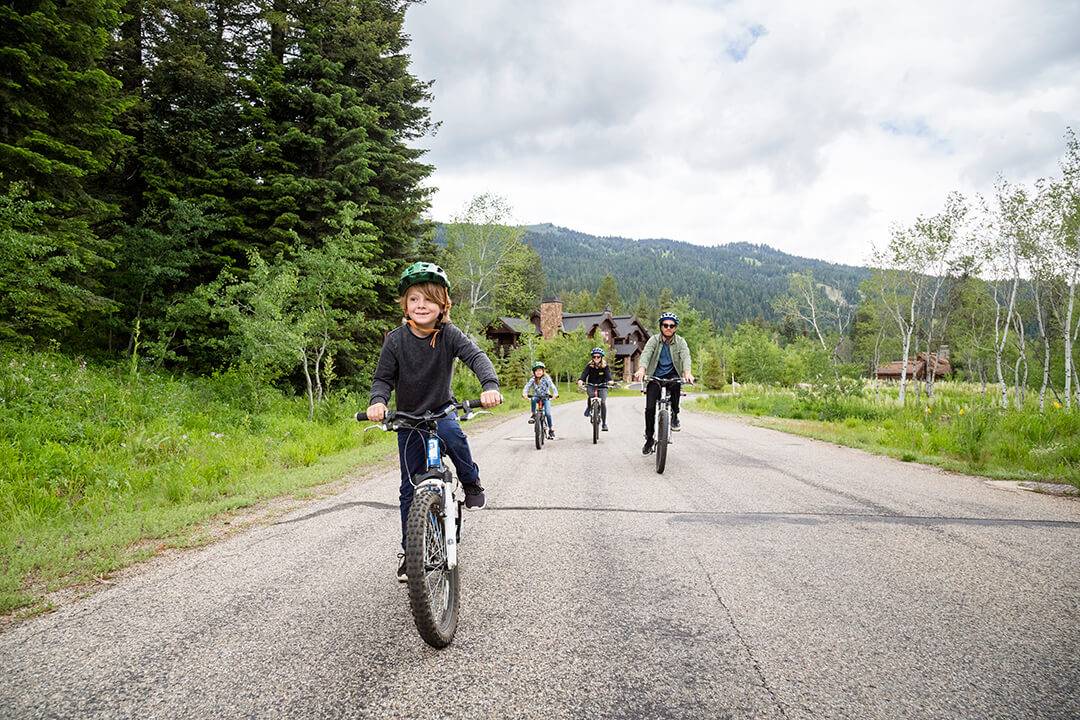 Sunday E-Bike Tour at Tamarack Resort
Tamarack offers two guided e-bike tours every Sunday through the summer months. The tours are run by certified bike instructors and are capped at seven participants each. Bring your own e-bike or rent one on-site.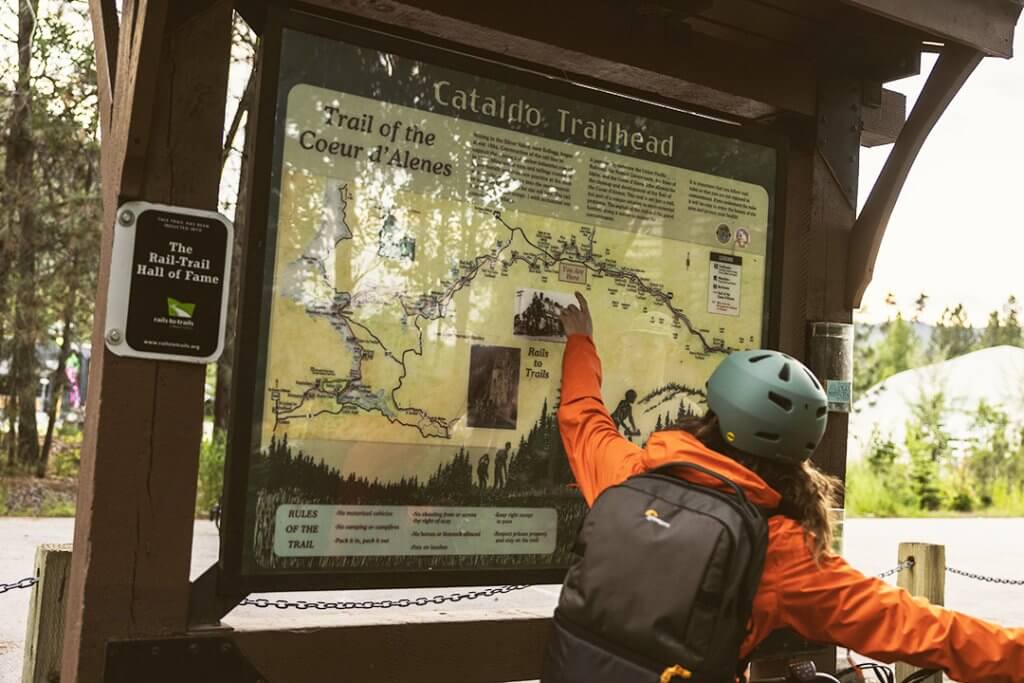 Whether you're a biking aficionado or new to the scene, remember to be prepared for your adventure. Wear sun protection, bring plenty of water and snacks and check the weather before heading out. And, as always, watch out for wildlife.
Sara Sheehy is a writer and photographer who travels the world seeking wild places and great stories. When she's not on the road, Sara spends her time exploring the mountains.​​​​​​​
---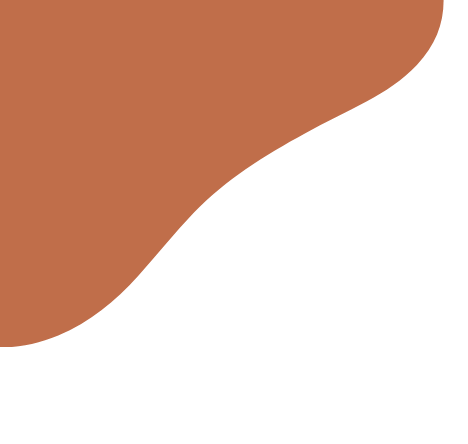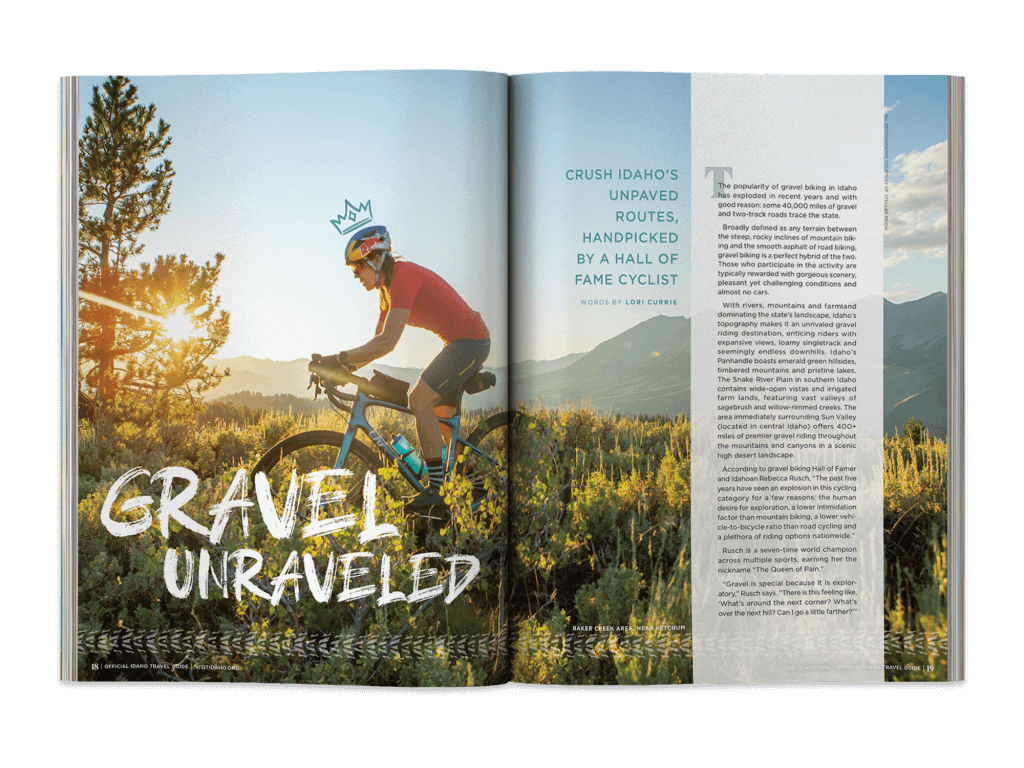 Want more travel ideas and inspiration?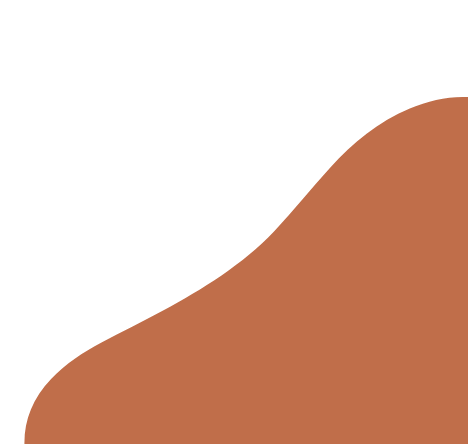 Discover More Biking Adventures in Idaho