The Fourth of July is a popular time for summer travel to Idaho; and when it comes to celebrating Independence Day, communities all over the Gem State put on fun-filled events with everything from barbecues and concerts to parades and, of course, thrilling firework shows. To make your summer vacation itinerary planning as easy as possible, we've gathered 10 great Fourth of July celebrations from around Idaho.
Coeur d'Alene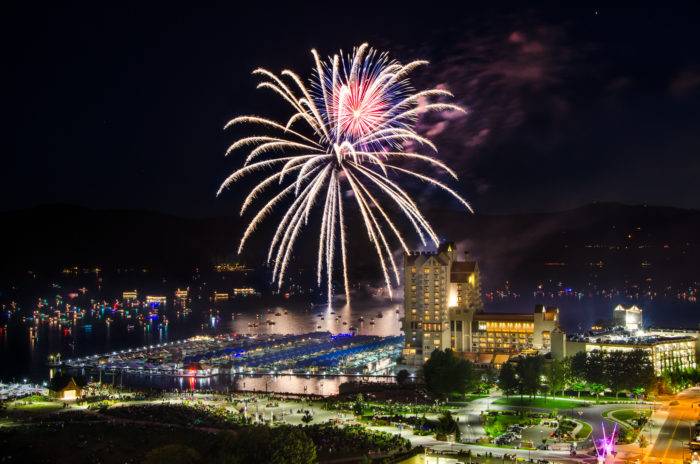 The largest Fourth of July celebration in northern Idaho kicks off at 10 a.m. with a parade beginning at 15th and Sherman Streets and ending at Northwest Boulevard and Government Way. Afterward, head to City Park where you'll find food vendors, live music and more until the spectacular lakeside firework show at dusk.
Grangeville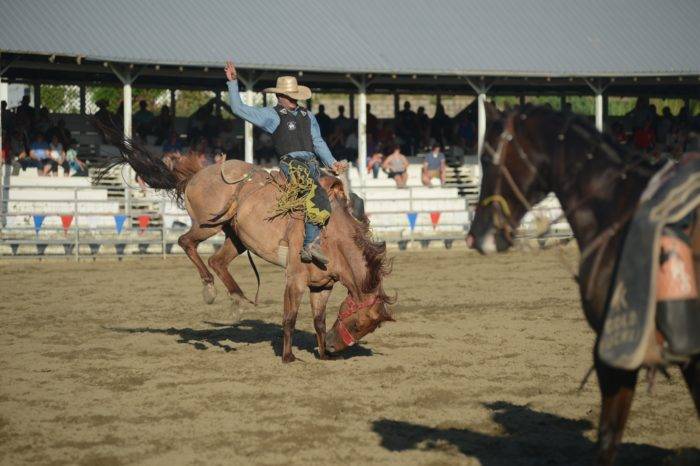 Searching for a western-style experience? Then you won't want to miss Grangeville Border Days. Start your day with a cowboy breakfast at the Masonic Temple Lodge then head to Main Street for a variety of games and competitions for kids, big and small (don't miss the world's largest egg toss!) Enjoy the afternoon parade or check out Art in the City Park before continuing on to the rodeo in the evening. When the bronc-riding fun is done, join everybody near the Grangeville High School football field for the firework show at 10 p.m.
McCall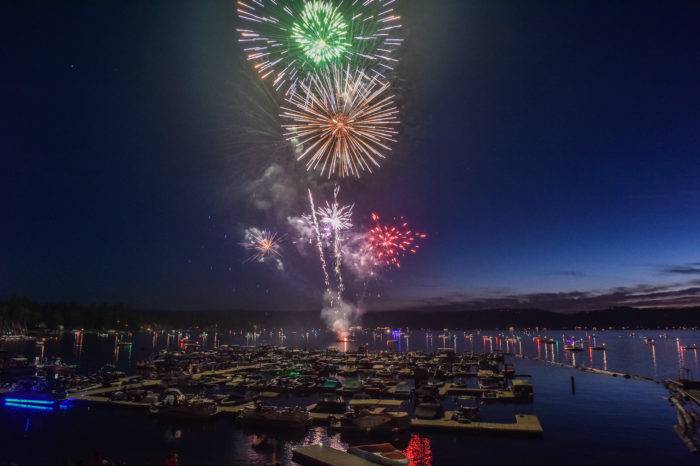 When it comes to Independence Day, McCall super-sizes their celebration with the 10 Days of Fourth of July Fun event. From June 28 to July 7, visitors can enjoy a myriad of food, fun and fireworks. On the fourth, start the day at Brundage Mountain Resort for a chairlift-served hike or mountain bike ride. Then grab lunch on the mountain at Smoky's Bar & Grill and stick around for the Fourth of July Mountain Music Fest or book an afternoon Payette Lake boat tour with McCall Lake Cruises. Be sure to find a great lake-side space by dusk so you can marvel at the firework show over the water. If you still have some energy left, dance it off at Yacht Club's DJ Dance Party.
Stanley
Stanley may be small, but the town shows up big for the Fourth of July. Spend the day enjoying the stunning scenery and multiple outdoor activities around Stanley. You'll find everything from fishing, hiking and mountain biking to boating and swimming. At 5:30, a parade makes its way through town and is followed by a street dance at 6 p.m. At sunset, kick back, relax and enjoy the majestic firework show.
Crouch/Garden Valley
Crouch and Garden Valley team up for one memorable Fourth of July celebration. Start your morning with a classic pancake breakfast at the Garden Valley Senior Center. Then, take part in the golf tournament or enjoy family-friendly activities like the kids' bike rodeo (10 a.m.-2 p.m.) or the duck race (5 p.m.). At 6 p.m., a parade starts at Starlight Mountain Theater and ends in the city park. Afterward, head to downtown Crouch for the soapbox derby and street dance with live music before catching the firework show at Weilmunster Park.
Hailey
Hailey's Fourth of July celebration runs from dawn to dusk. Kick off your big day with a big pancake breakfast at the University of Idaho extension. After you're properly fueled — and digested — lace up your running shoes to participate in the 5K Fun Run at 9 a.m. (the first 40 participants will receive a free race tutu, and your registration includes a free post-race hot dog and beer or lemonade). Rest your legs while you enjoy The Days of the Old West parade on Main Street at noon followed by the Draper Preserve RiverFest, which has food, live music and activities for all ages. At 7:30 p.m., saddle up for some professional bull riding at the Sawtooth Rangers' rodeo. Just before dusk (9:30 p.m.) grab a cozy spot to enjoy the spectacular fireworks extravaganza.
Boise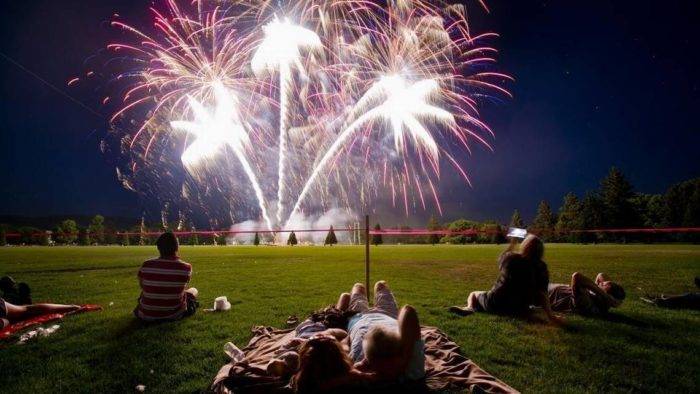 The state capitol is a great place to celebrate Independence Day. Start the morning bright and early with the Gem State Kiwanis pancake breakfast at Julia Davis Park. At 11 AM, the Liberty Day Parade begins with activities throughout most of the day. At 10:15 PM, enjoy the firework show at Ann Morrison Park.
Meridian
Enjoy an all-ages Independence Day celebration in Storey Park. The fun and food begin at 3 p.m. with family-friendly games and activities and local food vendors. At dusk, catch the firework show from the park or cruise to nearby Meridian Speedway to get a closer look.
Rupert
Celebrate independence day the Rupert way! If you're looking to catch a pre-July 4 firework show, Rupert is the place to be at sunset on Saturday, June 29. The following five days are filled with food booths, live music, a Fourth of July parade and other fun for everyone. If you're still around town or plan to be on July 7 or 14, don't miss the horse races at Minidoka County Fairgrounds.
Idaho Falls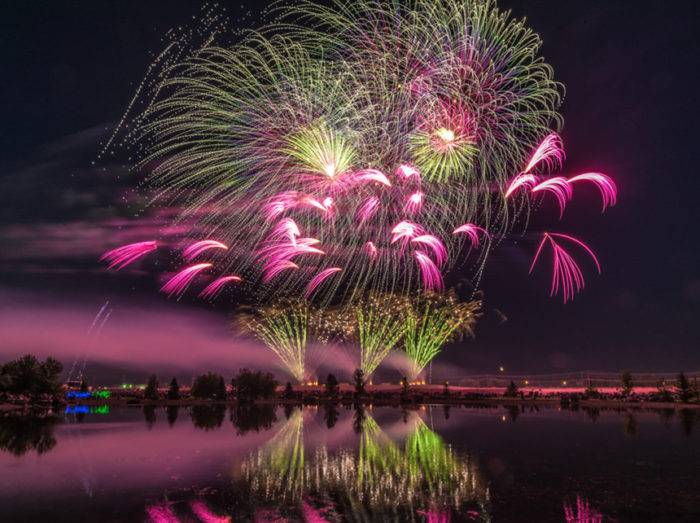 Curious what the largest firework display west of the Mississippi looks like? Then you'll want to be in Idaho Falls at dusk on July 4 for the Melaleuca Freedom Celebration. But before you ooh and ahh at the bright night sky, spend the day at Riverfest at Snake River Landing. This all-ages event runs 12-9 p.m. and features fantastic food, bands, helicopter rides, a kids' zone, horseback rides and more.

Published on June 27, 2019