The Spring Break Family worked in partnership with Visit Idaho to create this Travel Tip.
This summer, we had the wonderful opportunity to visit Idaho for the first time. Prior to our visit, all I'd heard was that they're really good at growing potatoes. But I've never found a destination to be more of a pleasant surprise than Idaho. The breathtaking scenery, the hospitable people, and all the fun attractions were more than I expected. For other first time visitors to the Gem State, here are five things that may surprise you about this great state!​​​​​​​​​​​​​​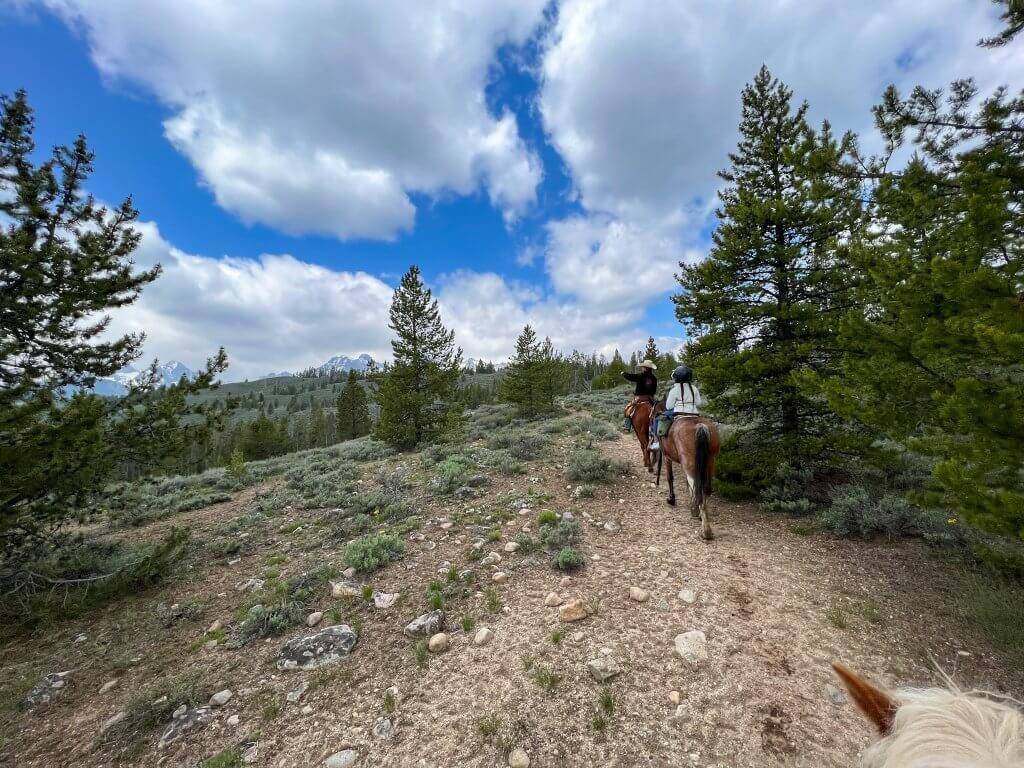 1. There is a TON of history in Idaho
As a traveler, there is so much to learn by experiencing a destination's backstory. Everything from how the area was founded to the communities that make up its demographics, all of it comes together to really show what a state is. Idaho does a fantastic job of preserving its tale and putting its history on display. Visitors are treated to so many historical landmarks all throughout the state.
The Idaho Black History Museum in Boise is the oldest Black history museum in the Pacific Northwest. It's a small museum but it is mighty with educational exhibits detailing the history of Black occupants in Idaho. Even the building itself is a historical landmark as the first Black church in the state.
If you want to learn more about Idaho as a whole, the Idaho State Museum in Boise tells the story of Idaho from its early days to the present. It's particularly family-friendly with interactive exhibits showing the relationship between the history of the land and the history of its people.
Idaho also has one of only four territorial prisons open to the public to this day. The Old Idaho Penitentiary in Boise showcases the history of the once functioning prison with stories of its history and the history of past occupants. It may sound strange to some to visit an old prison but the correctional system is a valid part of the state's history and there's so much to learn here.
The history in Idaho extends beyond Boise too! Most of the smaller cities have their own regional history museums that are fun to explore like the Stanley Museum in Stanley and the historic homes in Franklin, the oldest city in Idaho.
2. Idaho has one of the largest Basque populations in the country
With a Basque population topping 15,000, Idaho is home to one of the largest Basque populations in the country. Although their culture is indigenous to the region between France and Spain, many Basque people have called Idaho home for centuries. Like many immigrant cultures, they came to the states in search of more lucrative opportunities. But by founding cultural centers, like what is now known as the Basque Block in Boise, they were also able to sustain their old way of life. ​​​​​​​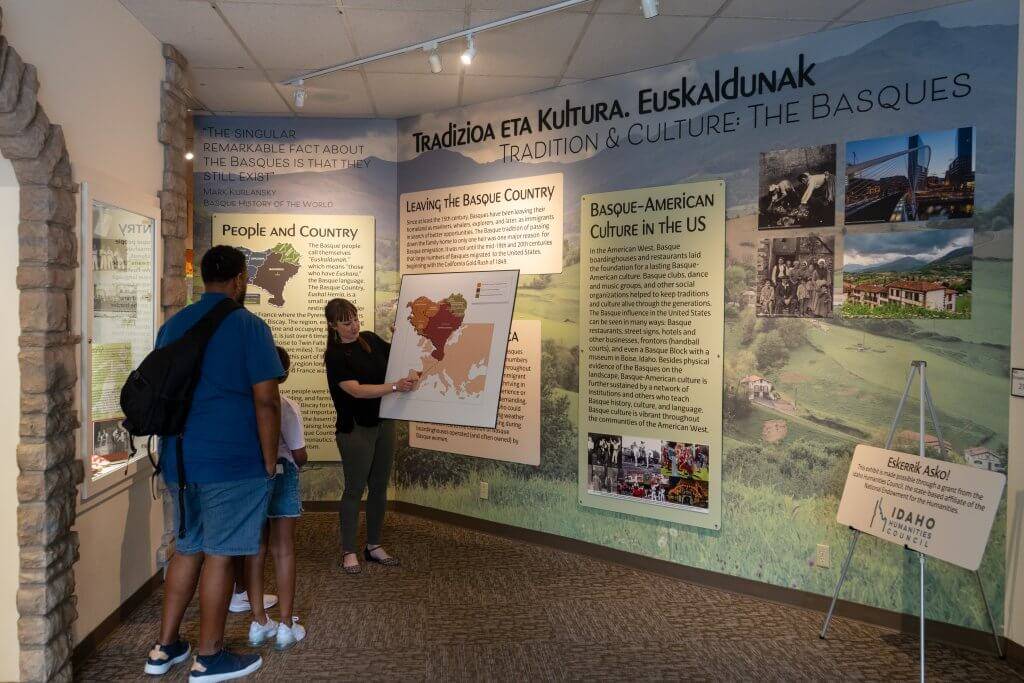 Today, their language, dances, and cultural traditions live on in their thriving communities. If you stop by the Basque Block in Boise (and you definitely should), be sure to visit the Basque Museum and Cultural Center to learn more about their history both overseas and in Idaho. You can even tour one of the boarding houses to see where many of the newcomers lived and found fellowship. Pop over to one of the three Basque eating establishments across the street to enjoy some of their traditional dishes while you're there!
3. Small business is a big deal in Idaho
Idaho takes the edict "shop small" seriously. Did you know that small businesses represent over 90% of all the businesses in Idaho? Well, they do! Locally owned commerce is by and large the norm in Idaho. Shopping small and shopping local is an easy task here because you'll find one to support almost everywhere.
We had the pleasure of visiting several of those small businesses during our trip to Idaho. Fellow bookworms will love Rediscovered Books in Boise as much as we did. It's a locally owned (and family run) bookshop with a flagship store in downtown Boise. Not only do they feature a diverse assortment of books but your purchase directly benefits local school libraries.
If you need a little energy fuel for your Idaho visit, Hyde Perk in Boise should be on your list too! It's in the Hyde Park neighborhood and has all sorts of goodies like saucer-sized cinnamon rolls, savory scones, yummy teas, and, of course, gourmet coffee. They are truly a place where customers become family over a cup of delicious brew.
4. Idaho takes scenic byways seriously
Prior to our visit to Idaho, I'd never even heard of a scenic byway. But if there was ever a state to add the phrase to my repertoire, it's Idaho! Scenic byways are essentially nationally recognized roadways that are scenic, natural, historic, recreational, archeological, or cultural – or some combination of those things. With over 30 official scenic byways in the state, you won't have to look very hard to find one of each.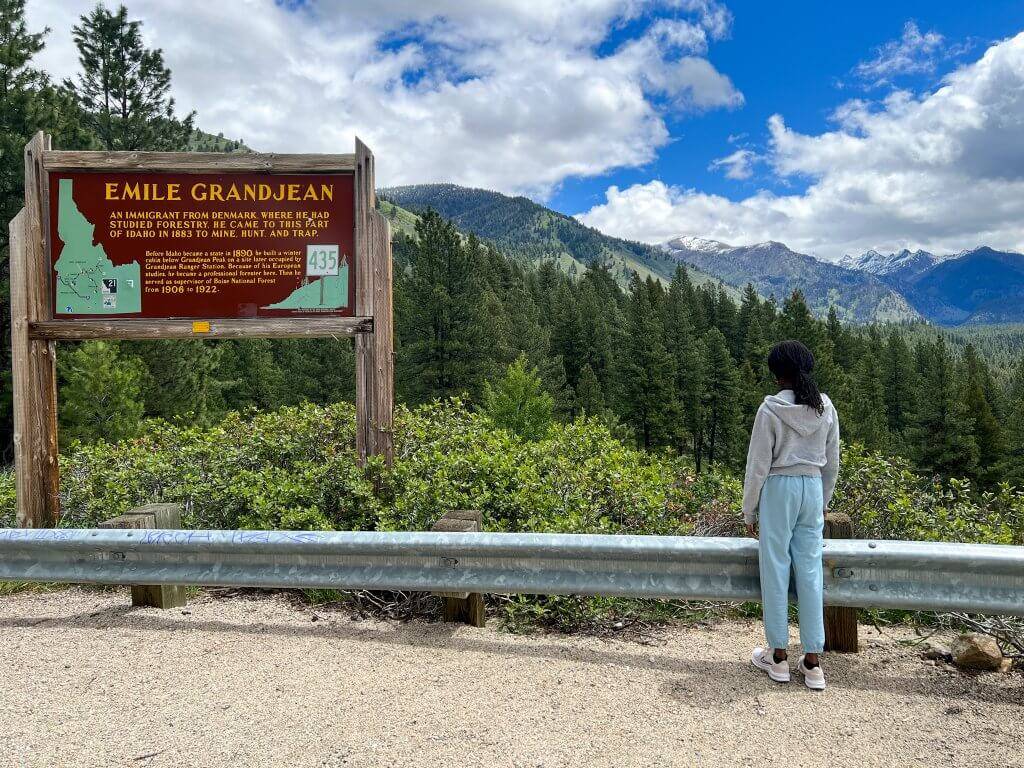 During our excursion from Boise to Ketchum, we drove the Payette River Scenic Byway, the Wildlife Canyon Scenic Byway, and my personal favorite, the Sawtooth Scenic Byway. Each had its own unique things to see but every one of them provided jaw dropping, one of a kind landscapes. If you have some extra time in your trip, I highly recommend stopping at each of the scenic overlooks. Almost all of them have historical markers detailing the rich history of the area like how it was founded, major events that happened there, and people of significance from the region.
5. The food in Idaho is amazing
Beyond the stereotypical expectation that anything potato based be delicious, Idaho really does have an amazing food scene. Many of the restaurants serve dishes curated with locally sourced ingredients so you literally get a taste of Idaho with your meal. You'll find a million different combinations of potatoes in restaurants around the state (it is Idaho, after all) but you'll also find great huckleberry dishes and (to my Texan surprise) amazing tacos.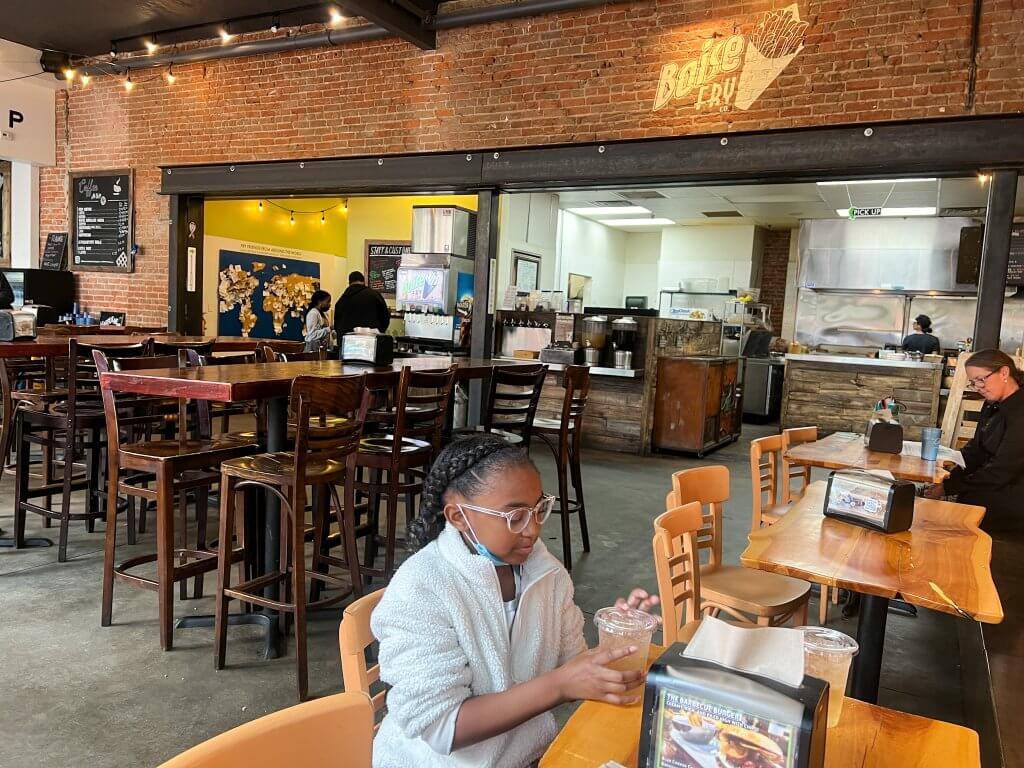 Two of our favorite restaurants during our visit to Idaho were right in downtown Boise. If you get the chance to visit, swing by Goldy's for breakfast or brunch and try their amazing corned beef hash. For later meals, visit Boise Fry Company where they cook their locally-sourced potatoes in seemingly endless combinations. Their burgers are amazing too!
Bonus: Downtown Boise is a treasure trove of family-friendly attractions.
This might come as a surprise but downtown Boise is incredibly kid friendly! There's so much to see and do there. Visit Jack's Urban Meeting Place (JUMP) and slide down the three story slide, cool off at the splash pad in Grove Plaza, tour the Idaho State Capitol building, and even view the mighty blue turf at Boise State University.​​​​​​​
Feature image credited to The Spring Break Family.​​​​​​​
Montoya Hudson is a travel-loving writer based in Houston, TX. She is the primary voice behind her family's travel platform The Spring Break Family where they share practical tips for families, heritage travel, and ways to make travel educational. You can follow their adventures on Instagram @thespringbreakfamily.

Published on August 9, 2022